Tabletop Kickstarter Round-Up: November 4, 2020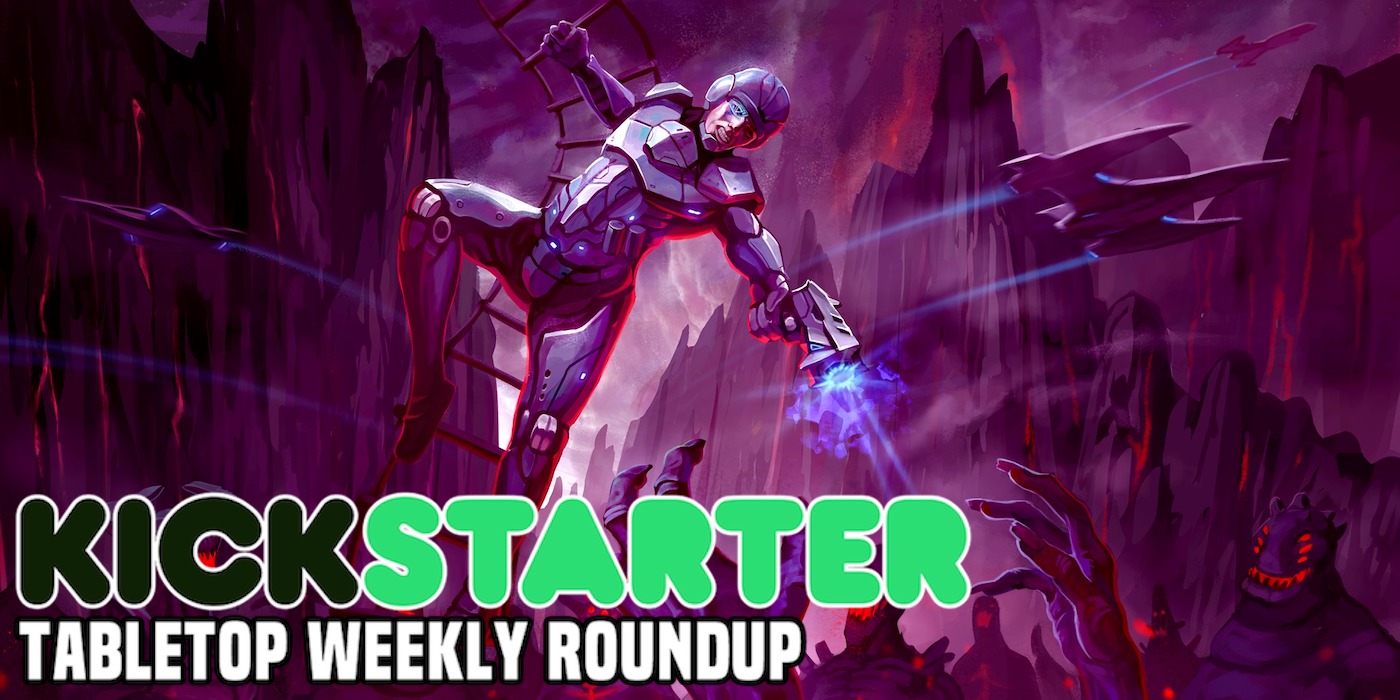 Come check out this week's batch of crowdfunding highlights!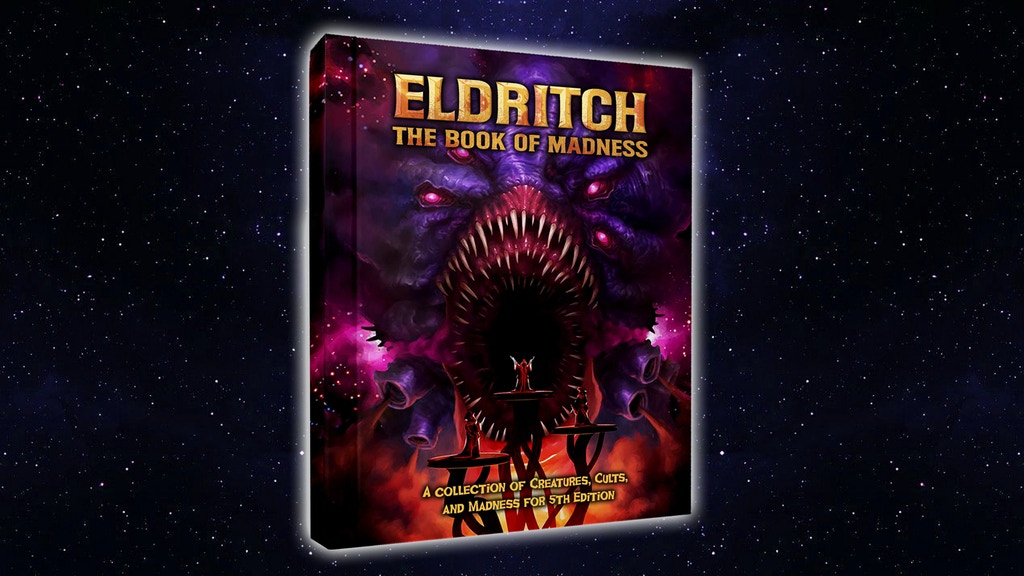 The Book of Madness is a high-quality hardcover with a minimum of 96 pages featuring a setting based loosely on the works of HP Lovecraft – but that's just a very small part of what makes this book special – this isn't a clone of Lovecraft's works – oh no – this is 100% D&D so you will encounter a paranoid world where anyone could be in league with evil. The sinewy tendrils of wicked magic seep into the mortal realms from the Dark Place; its inhabitants seek to corrupt the minds of the living, with the goal of one day passing from one reality and into the worlds of light. Should the heroes discover what is going on under their noses, they have a choice: face the evil head-on and risk being destroyed by its power, or walk away and do nothing knowing that a terrible shadow is gathering… 
Pledges start at $21 for a PDF and $26 for a hardback.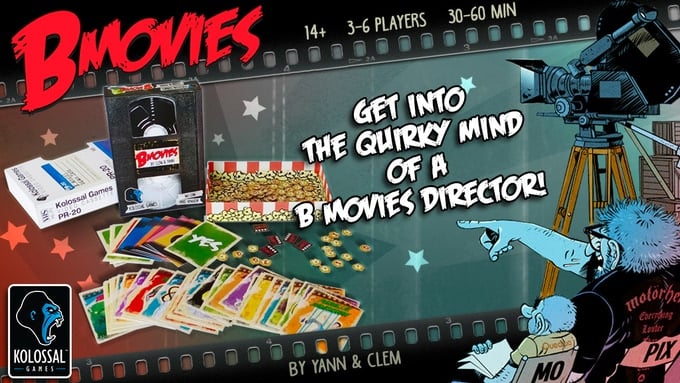 Kolossal Games is proud to present B Movies. B Movies is a highly thematic party game drawing inspiration from the classic low budget sci-fi films. With its unique art style, variable ways to play, and engaging gameplay, B Movies brings everyone to the table. Is your script good enough to become a cult classic?
Dive into the hilarious universe of low-budget science-fiction and horror movies. The unique artwork from Pixel Vengeur and MO/CDM creates a retro atmosphere from the moment you open the VHS like the game box! From Ghost Piranhas in Space to Time Travelling Brain Collectors, create your very own B Movie scenario!
 Pledges start at $19 for a physical copy.

The solar system was settled thanks to cosmic breaching: reducing the distance between two points by slipping in and out of another universe. The problem is that other universe is called the Pit, and is home to the nastiest of creatures. Now, the denizens of the Pit have found ways into our own universe, and only the Death Divers are ready to stop them. Inspiration: The Expanse meets Doom.
In this game, you play as heroes on the edge of society, facing a threat that none of the governments in the solar system take seriously. Build your crew of misfits, and explore the solar system to root out demons wherever you find them!
Pledges start at $20 for a PDF and $30 for a softcover.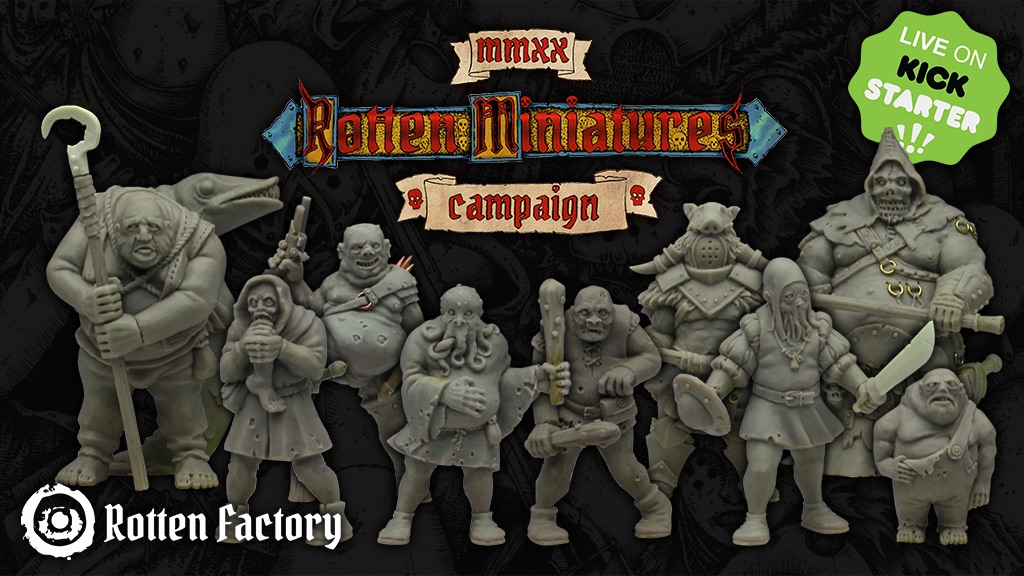 Subscribe to our newsletter!
Get Tabletop, RPG & Pop Culture news delivered directly to your inbox.
My name is Pawel, and I'm crazy about miniatures. I've been collecting them for the last 10 years! Somewhere in the middle, I decided to sculpt my own creatures. I liked it so much that I couldn't imagine doing anything else in my life. This love brought Rotten Factory. The place where I can use my passion for sculpting to make my visions real.
Now, thanks to supporters, fans, and customers I'm running a one-man company full of passion, cooperating with amazing and creative people from around the world, and I make super quality, unique miniatures. Right now I'm working on characters (miniatures) from the land corrupted by the dark forces. The Cult of Rot rise, but the survivors still resist…
Note: All miniatures will be cast in resin. Supplied unpainted and require assembly. Bases are not included. 
Pledges start at $10 for single minis.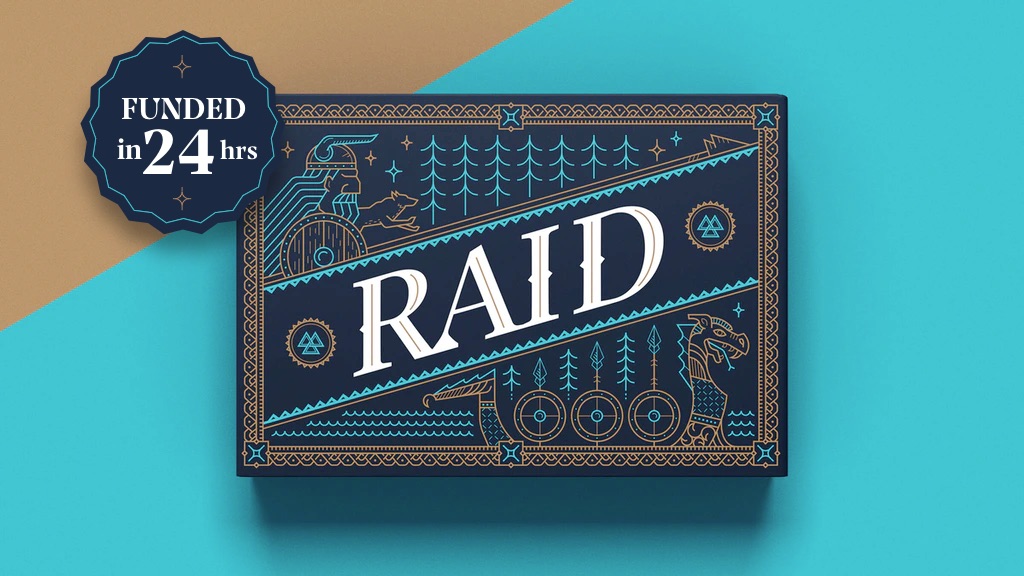 In Raid, you take control of a Norse God and draft/draw warriors to your clan. The goal is to build longboats from your warriors, destroy the other player's longboats, and finally raid the other player by sending your warriors to their village. The player with the least amount of Raid damage at the end of the game wins. To further help you defeat your enemies, you can use the God and Rune powers available to you. Go forth and conquer Midgard!
Pledges start at $20 for the base game.

Do you enjoy pouring over ancient tomes of unspeakable, primordial horrors? Do you spend your days meandering musty, lichen-covered halls in search of long-forgotten, cosmic monstrosities? Are you a fan of H.P. Lovecraft and nerding out with your 3D printer? Then this is the perfect Kickstarter for you!
This isn't your typical STL dump. I don't just want to share amazing models with you, I want to help you finish and paint them to look extra horrifying! My goal is to invest in some better camera equipment and software to share tutorial videos on how to print, finish, and paint these awesome models!
Pledges start at $12 for a ritual set and $29 for the full set.