Bo-Katan, the Night Owls, a hint at Din's past and a couple of ships and names that you may recognize were all on The Mandalorian this week.
Bo-Katan!

A more casual fan (or my parents, who wanted to know more about the Darksaber after last season, got two episodes into Clones Wars, and said "Nah,") may not recognize Bo-Katan as anything more than a badass Mandalorian addition to the show. And they're not wrong. But she is also one of the most interesting characters in Star Wars. She was the sister of Satine Kryze, the leader of Mandalore during the Clone Wars and is now fighting the empire – or what's left of it – to take back leadership of the planet. Last we saw the Darksaber was rightfully hers, and I'd personally like to see her take it back. Also, she's played by her animated version's voice actress, Katee Sackhoff, and I'm not saying she's also perfect for the live-action role or anything, but c'mon, look at that side by side.
The Night Owls & The Death Watch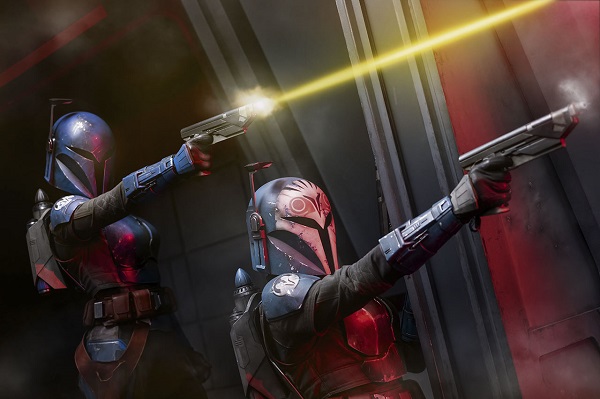 This is another reference to the Clone Wars and Rebels series, so if you haven't watched them and you want the full Mandalorian experience go watch them (I'm lookin at you, Mom and Dad!) Looking at Bo-Katan and her squad's armor and distinctive helmet visor shape we can tell they're members of the Night Owls, an elite squad of Mandalorian commandos. Right now they seem dedicated to taking their home back from the Empire and restoring it to its former glory, but in the past they've been allied with Death Watch. They're another faction who are sometimes friends of the Night Owls, sometimes enemies and sometimes lead by Darth Maul. Bo-Katan lets us know that the faction Din came from is likely a religiously extreme offshoot of Death Watch when she refers to him as one of the "children of the watch."
That Gozanti Cruiser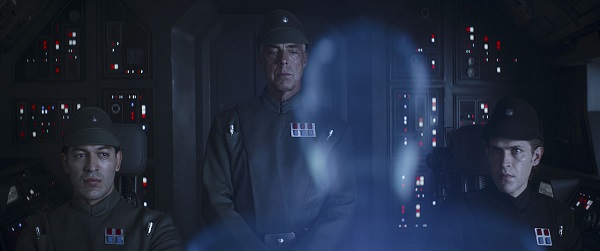 The ship they're in isn't in and of itself terribly exciting, and honestly something I missed my first watch through, but the Gozanti Cruiser is a ship that first appeared in Phantom Menace and was commonly used throughout Clone Wars and Rebels. Which to me says that these guys are on "kinda junky old ship" duty. Speaking of these guys, those two lieutenants on piloting duty who continuously gave each other nervous side-eyes made me think of the scene in the Lost Stars novel when the Empire was starting to crumble and lots of people received surprise promotions because there just weren't enough officers. I spent a lot of time wondering if they had been conscripted against their will or were recipients of hasty promotions, because either way they did not seem committed to this job.
Ahsoka!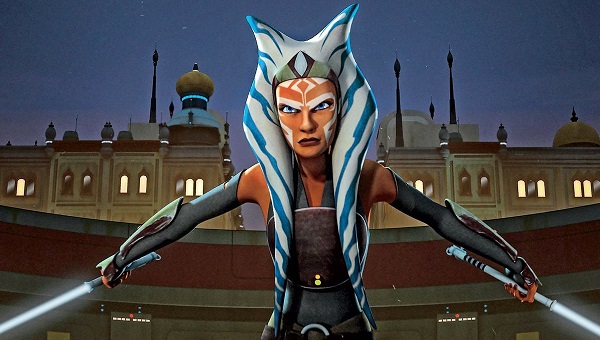 Alright, we didn't see Ahsoka this time, but we have been all but promised some quality time with everyone's favorite former apprentice of Anikan Skywalker soon. Bo-Katan tells our Din that he can find her in the city of Calodan on the forest planet of Corvus. In-universe, I can delighted that Ahsoka and Bo-Katan have remained in contact either as friends or workplace proximity associates. It makes sense, of course, they're both opposed to the Empire, but it's been a long time and it's always nice when you can keep in contact with your old friends years later. But also, Calodan and Corvus could both very well be nods to the planets Caladan and Corvus in Dune.
Did you catch any Easter eggs or call-backs I didn't mention? What was your favorite reference in this episode? What are you looking forward to seeing next this season? Let us know in the comments!
May The Force Be With you, Adventurers!