The Drukhari are revealed as the first xenos codex of 2021! Time to get your Raid on.
If you thought the xenos armies were starting to get left behind by the Space Marines and their new upgrades, well, things are starting to look up. There is a new Xenos book coming in 2021 and it's the Drukhari – and they are looking NASTY!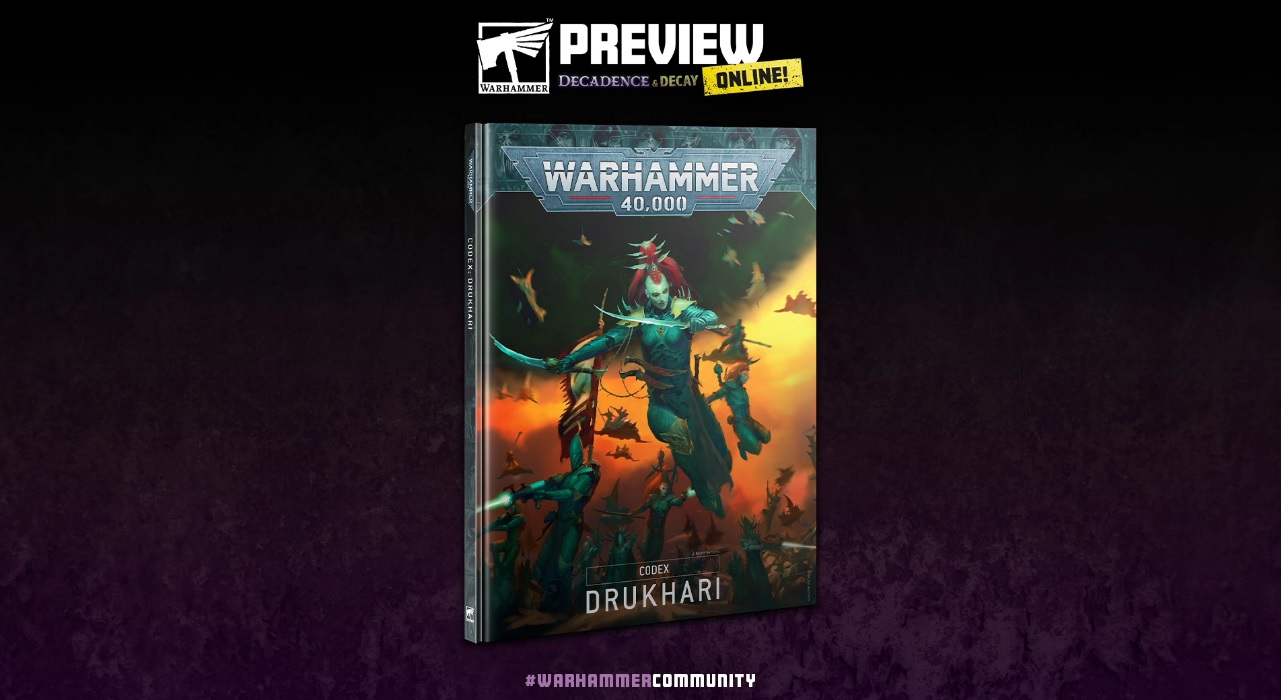 In general terms, you can expect the Drukhari to pack:
More Attacks
Higher Damage
More lethal combat output across the board
And that's according to Warhammer Community. However, I'm inclined to agree! We got a look at the Incubi stats and they got a pretty major upgrade: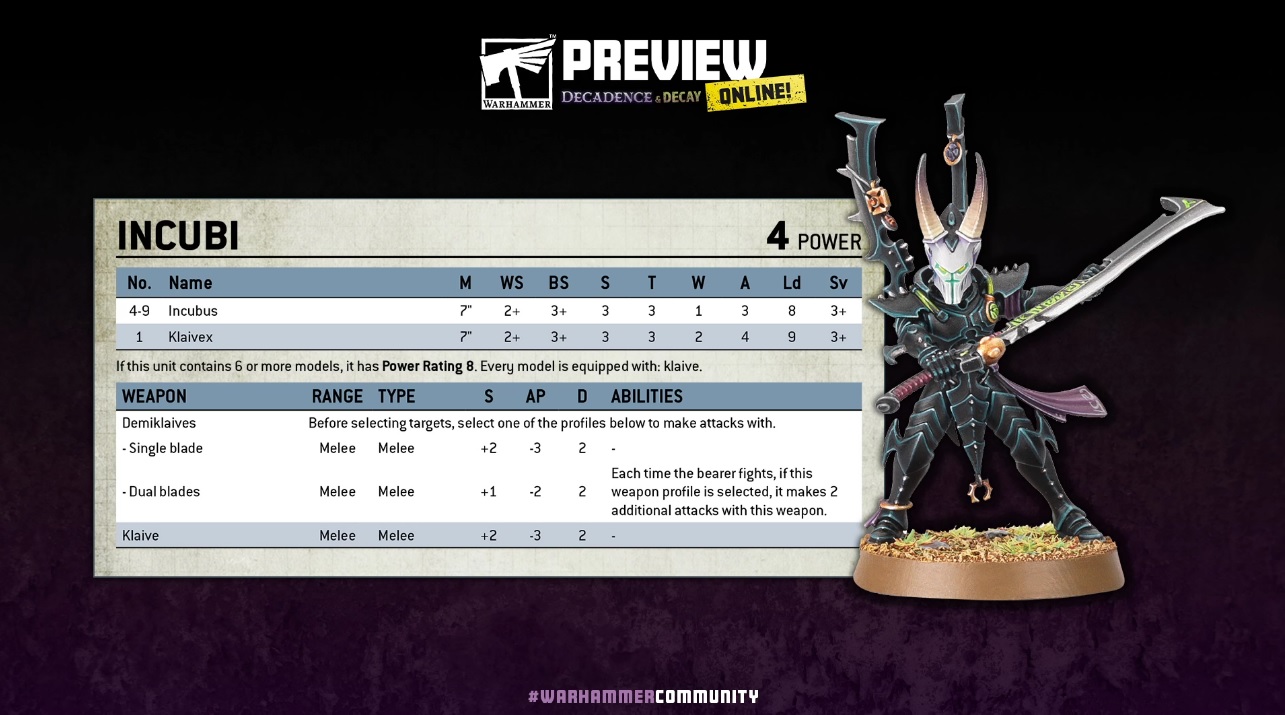 First off, they are now WS +2! That's going to make them super deadly in close combat when you combine that with there 3 (or 4) attacks base. Then you add in the Demiklaives and Klaive attacks which ALL have 2 damage now and…yeah. This unit is going to be a blender vs Marines of all flavors. The Incubi are BACK and looking lean and mean!
That's just the tip of this raiding spear. They've got some new rules that will help alleviate the Command Point Cost for running the Drukhari army you've always wanted. Pure Wych Cult list? No Problem. Mixed Kabals and Maemonculi Covens? Go to town. Something for all of the above in a mega-list? Sure why not! Plus all the new-style codex things you'd expect. Crusade Rules, Warlord Traits, Relics, Stratagems and all the fixings!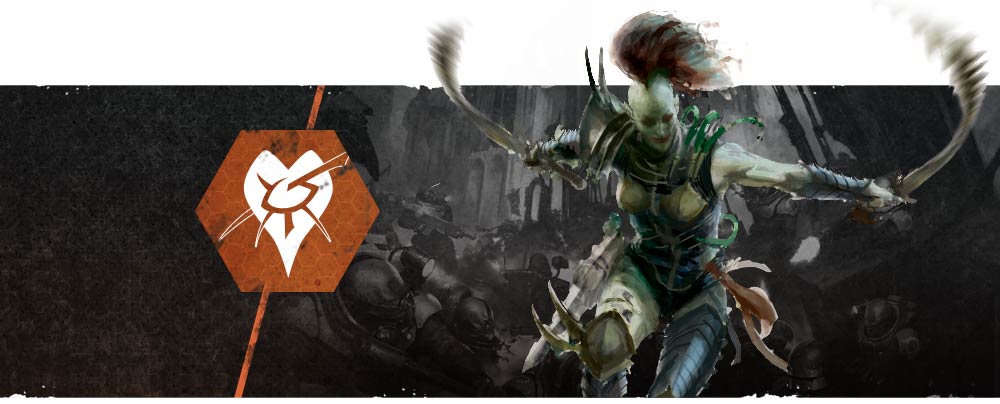 Yep – you can bet that the Drukhari are going to take their slice of the pie when they get a new codex. It just so happens that the slice they are after is probably yours and they are going to snatch it, take it back to Commorragh, and do things to the pie that only a Drukhari can do. Or something.
We're looking forward to the new codex and their upped damage output gives us hope that the rest of the Xenos armies are going to get similar boosts to help them stay relevant vs Space Marines in the future, too!
Sound the alarm – the Drukhari Raiders are coming!