Today dive into some units from the Forge World book to see where things stand now. Look out below!
After a bit of a wait, the Forge World Imperial Armour Compendium is finally out in the wild. I know many of us were both excited and dismayed when we saw the table of contents on Warhammer Community, and after seeing some of the rules teased. This part has all been hashed out in the various groups across the internet and I also made some mention of it. The new Forge World book has brought about a number of changes to all the units that are still available to use in a Matched play game or tournament unless the organizer allows Legends units.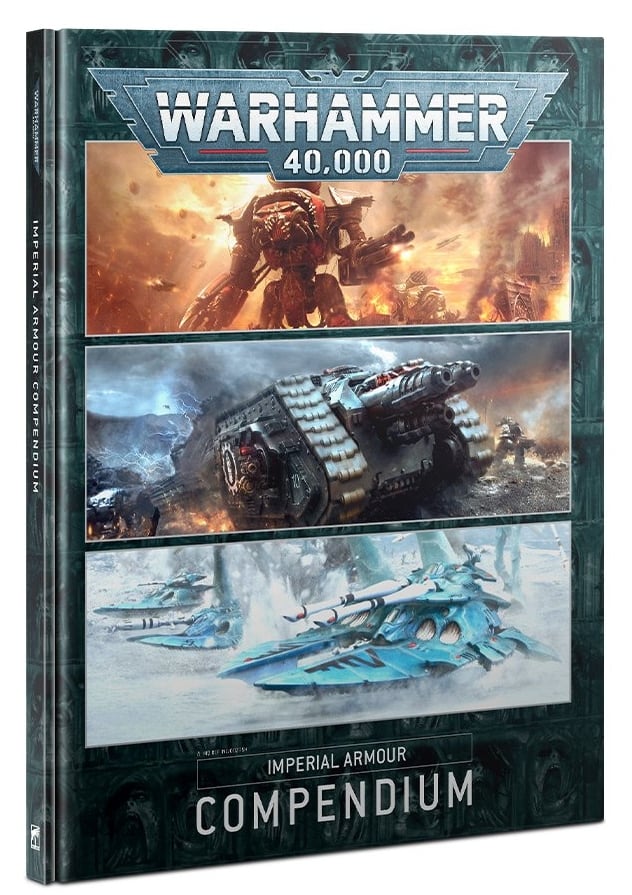 Unfortunately, we can't go over all the units and how they have changed but we will go over some of the units and rules that were commonly used beforehand, see how they have been updated for the new edition, and how this changes their role and usefulness on the tabletop. You'll notice that it is Space Marine and Chaos Space Marine units in this feature because let's be honest, you rarely saw any of the Xenos or Astra Militarum Forge World units in armies that made it to the top spot in tournaments. With that being said, let's begin.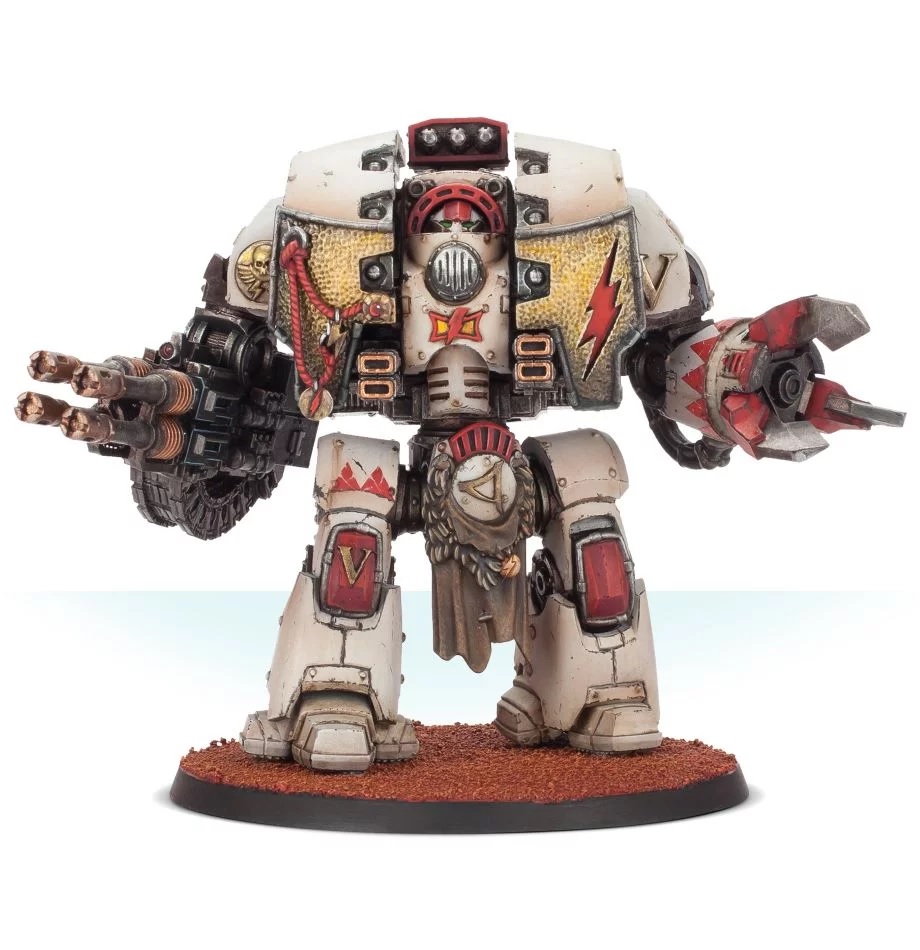 Leviathan Dreadnought
Although this covers both the loyalist and traitor versions, it is mainly the Space Marine Leviathan that is really of concern. It's popularity towards the end of the last edition, thanks in no small part to the Iron Hands codex, has people eyeing what changes were made to the unit. Perhaps the most immediate change you see is to the basic stat line of the unit. Toughness and Strength have been reduced to seven and both Ballistic and Weapon Skills are now 3+. Although it is only the difference of one number, it has a huge effect on the resilience of the unit as well as its effectiveness. Weapons that used to need sixes to wound can now wound on fives so that means a higher number of saves to make.  Luckily the Leviathan's armor save is still a 2+.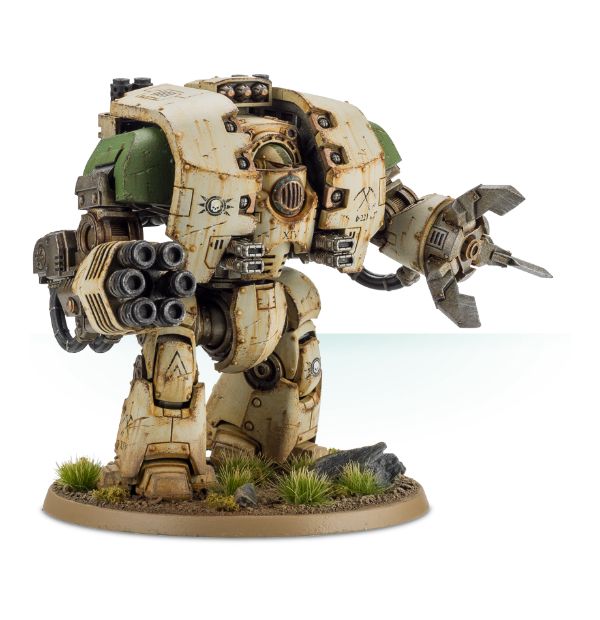 The Storm Cannon Array, now just called a Storm Cannon, is still strength seven, has a longer range, the same as the old Chaos version, but has less shots. Speaking of the Chaos version, they are essentially the same. The new Martial Legacy rule, detachments cost an extra command point for each unit with this rule, is an issue, especially with the way command points are generated now. Even with it's lower point cost, I am curious how many people actually use the unit. I guess it will depend on how many command points you need in your game.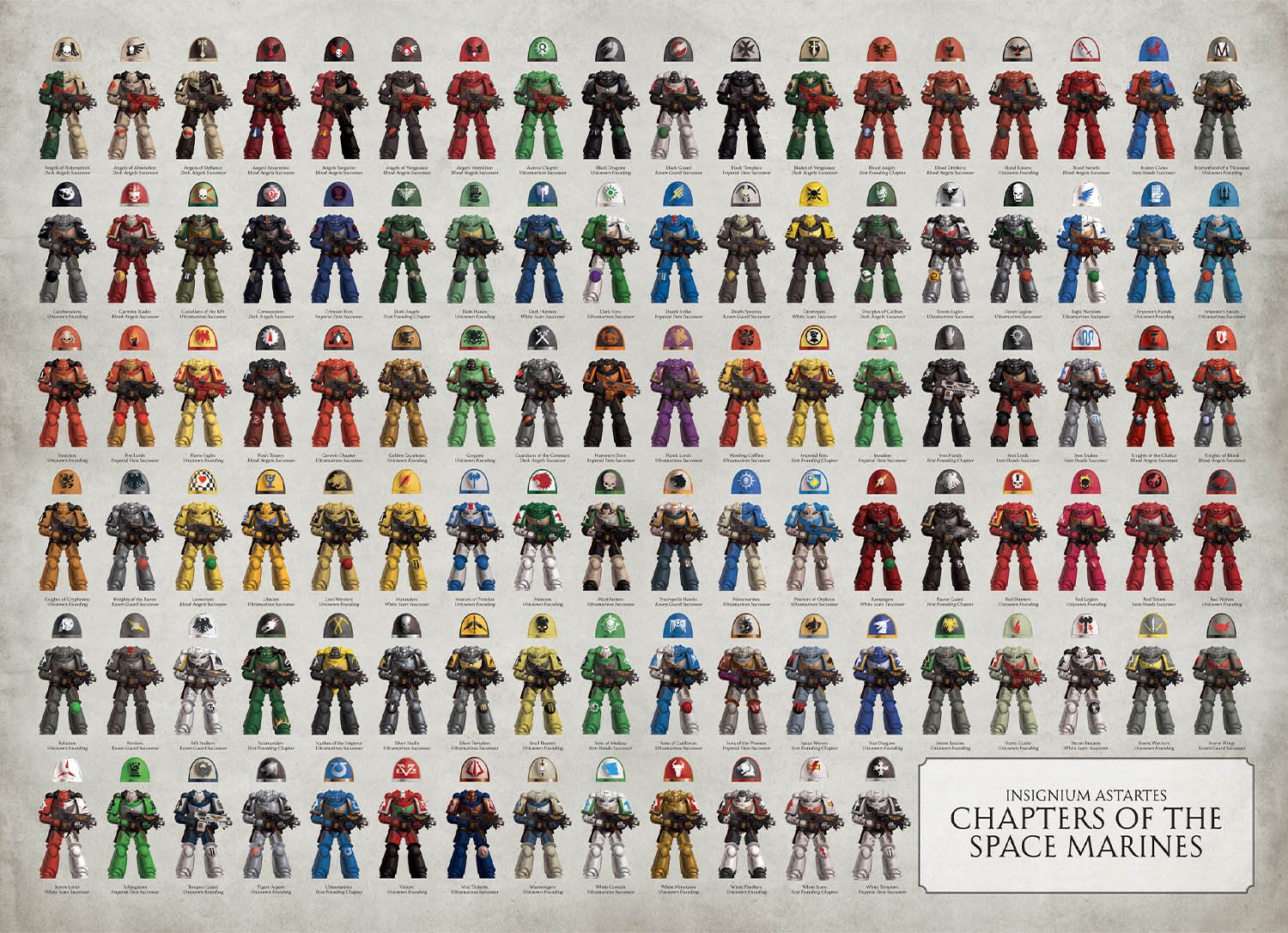 Forge World Space Marine Chapters
The Space Marine chapters featured in the various Forge World books have always been somewhat of an issue for tournament organizers and judges. You see, Forge World gave us the background and other info on all these Space Marine Chapters and even gave us hints as to where their geneseed may have come from, but they never really gave us any direction in whether these were official or not. This vagueness has caused some players to pick chapters that, more than likely, are not the source of the player's army's geneseed. This caused more than a few eyebrows raises and some lively "discussion" in a lot of forums and groups.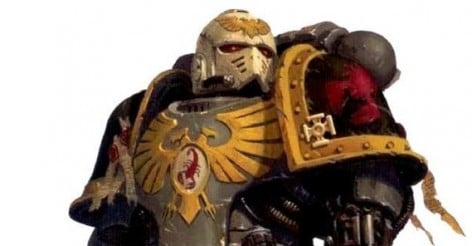 In this new book, Forge World has given us more direction and a much stronger definition of which Space Marine Chapters belong to which geneseed. Although this is a recommendation, it is more than they have provided in the past and I can easily see judges and tournament organizes using these as a way to define the Chapters and prevent people from taking advantage of Chapter Traits from other Chapters.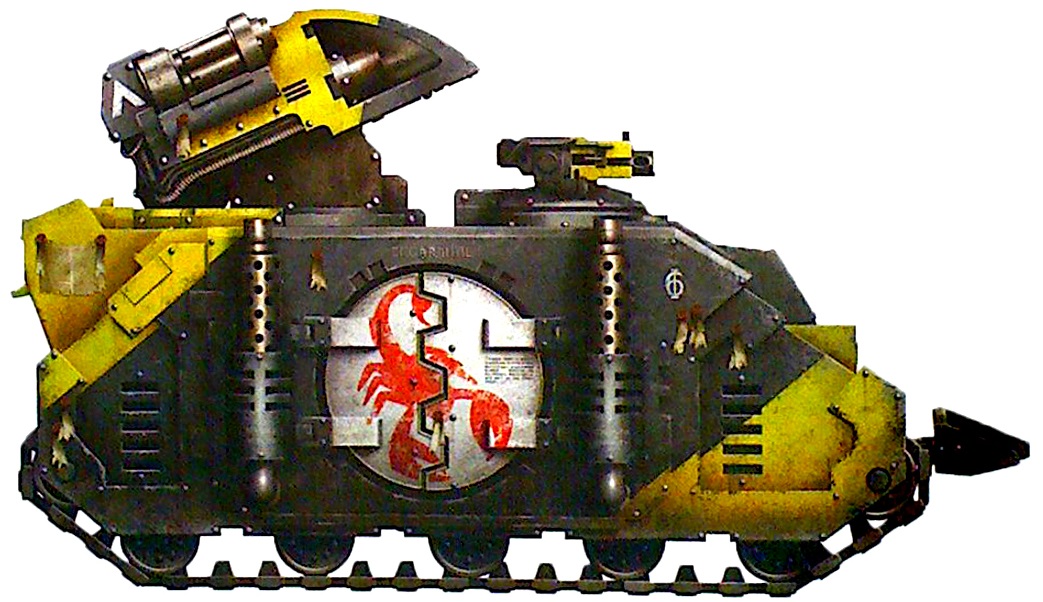 Whirlwind Scorpius
Again this is a unit that applies to both the Space Marine and Chaos Space Marine version. I will not be surprised if we don't see this unit at all anymore. The reason I say this is that their best feature has been removed. Previously, the Scorpius was able to shoot twice, if it didn't move that turn. This was huge as it provided a way to double its firepower without having to spend the points, and money, to get another one. This double shot was really the big selling point. The weapon profile itself is still the same, so it can one-shot most Space Marine and Primaris Marine models each time a save is failed.  Again, the fact that you have to spend a command point to field one, even with the large points reduction, makes this a hard sell for me.
~That's all for this week, although there is a lot more to be said, for sure. Let me know what you think, and what units you think went from bad to good or vice versa, in the comments section below.