Games Workshop is showcasing the new Series 3 models for Space Marine Heroes. It's Nurgle Time!
There is a new batch of Nurgle Marines heading our way and Games Workshop is showing off some new looks at these rotten miniatures!
Space Marine Heroes 3 is all about a range of new Death Guard models. Take a closer look at them, and their Nurgling buddies, and pre-order them from tomorrow. https://t.co/fBExkJ3Rpr #WarhammerCommunity pic.twitter.com/wVVM1BKUPd

— WarhammerCommunity (@WarComTeam) November 6, 2020
As you can see it's quite the batch of Death Guard Marines. Plus their little buddies hanging around spreading all that Nurgle love to anyone who gets close.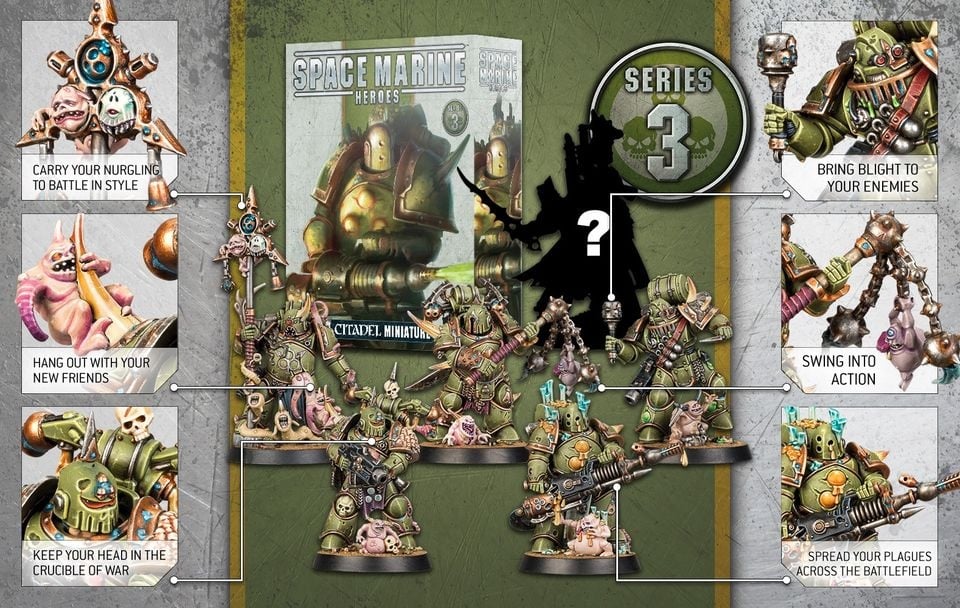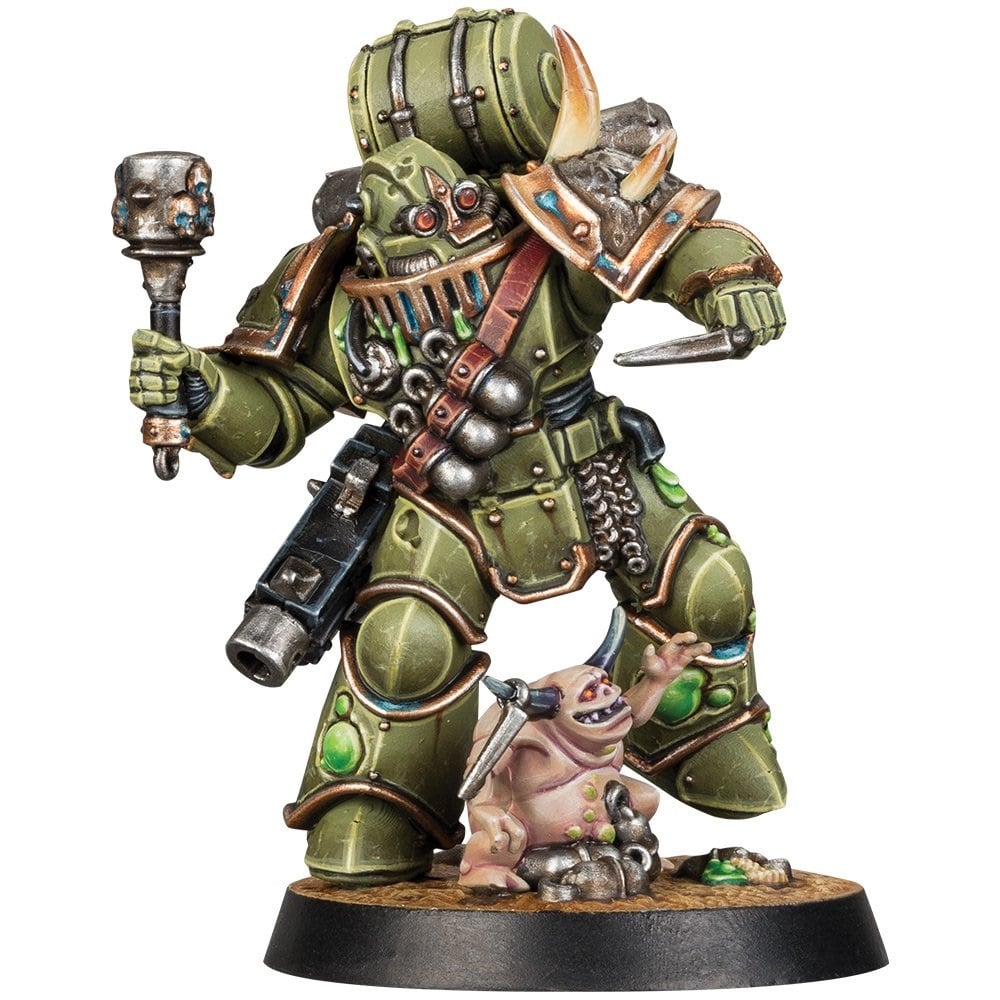 The Death Guard do love their grenades. It's a virulent way to spread those Nurgle Gifts to all.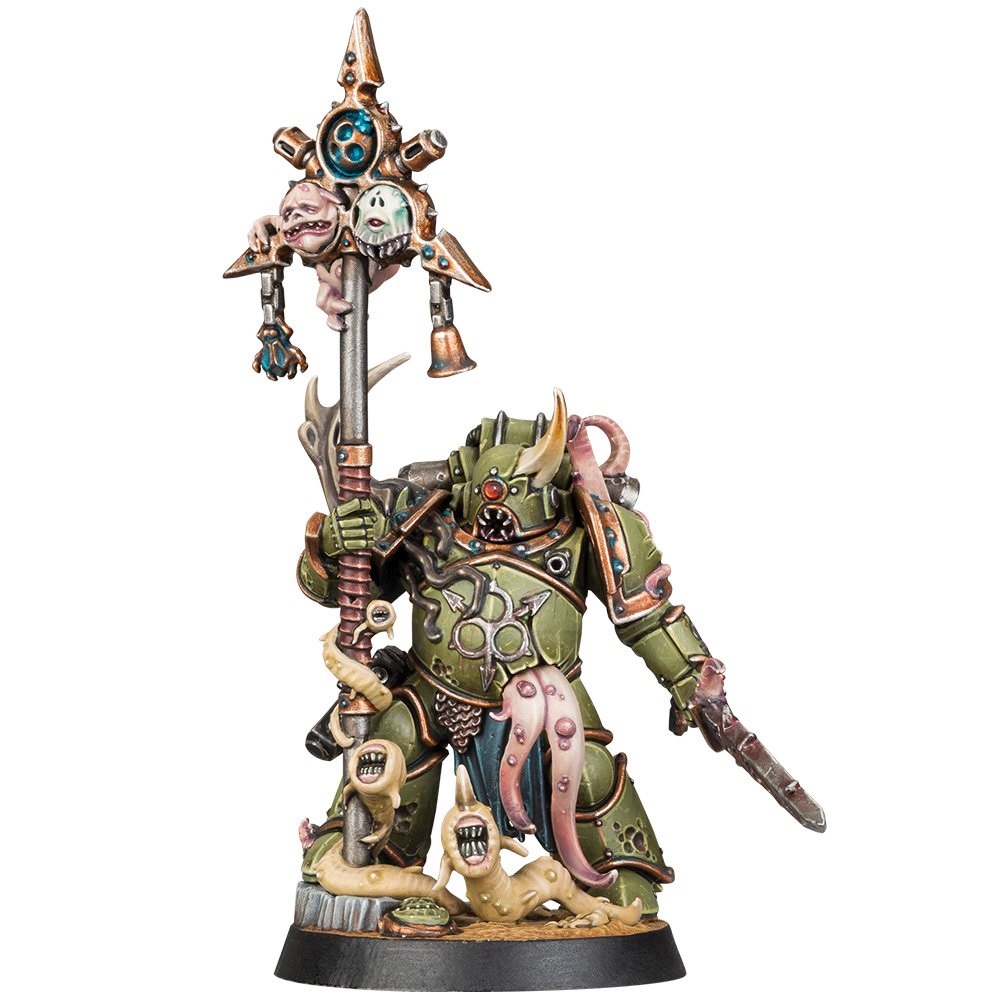 You gotta have a standard bearer. Just watch out for the tentacles because it looks like they have teeth.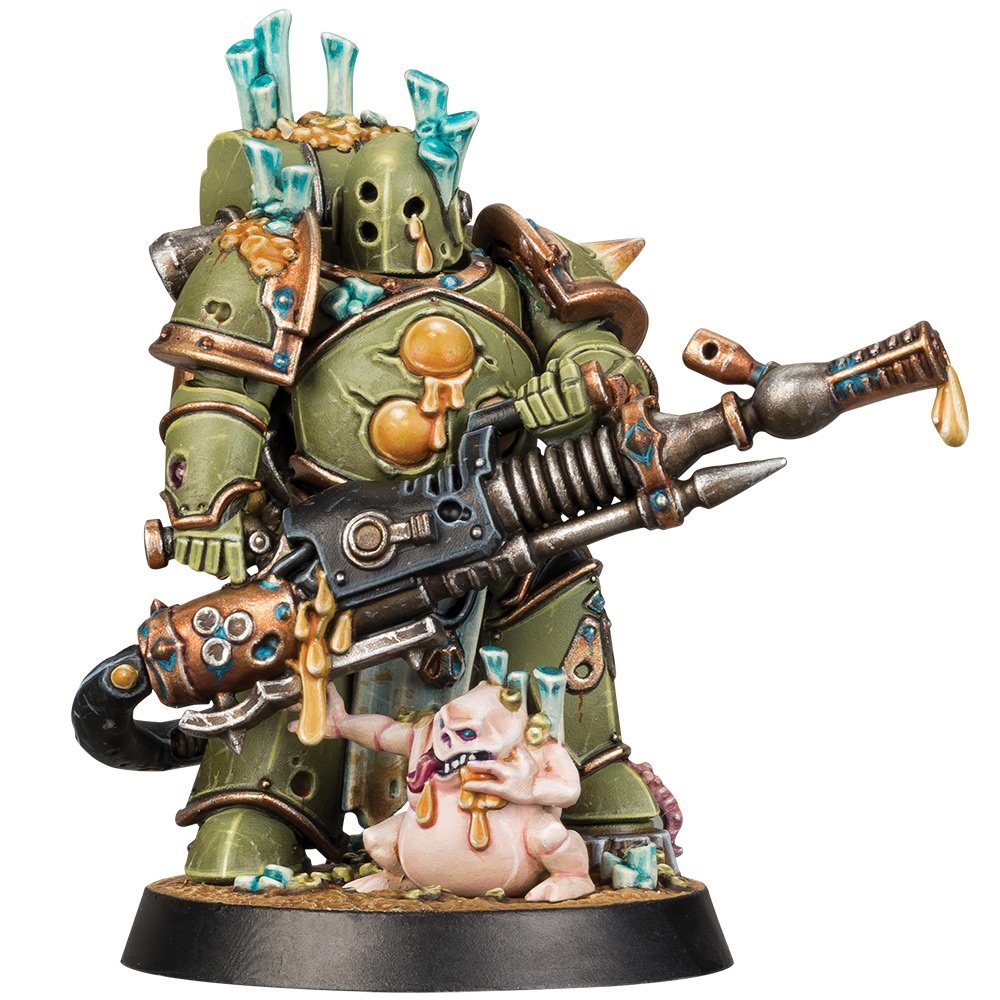 For some reason, I don't think this is an industrial honey dispenser. I also don't want to taste it to find out.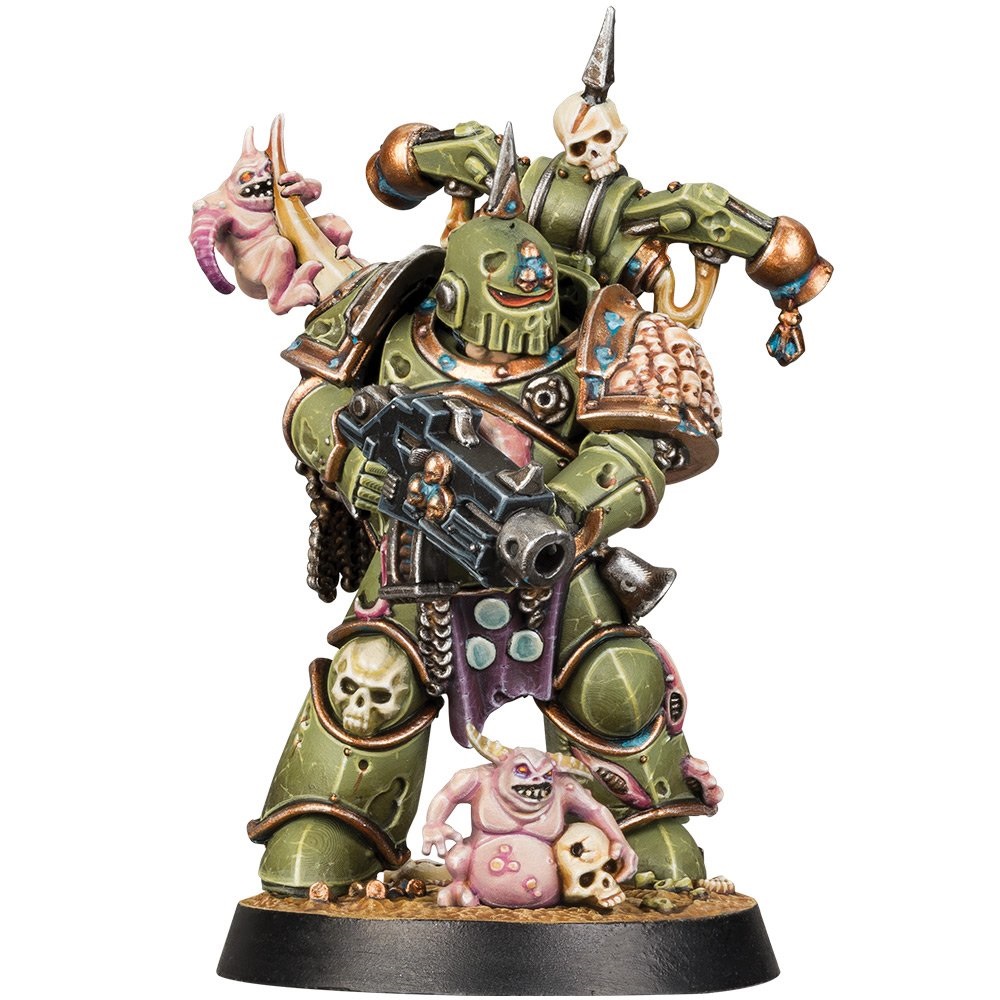 This is quite possibly the most "normal" of the batch. No tentacles? No exposed guts? Oh wait…nope, he's got some strange growths that a doctor would need to look at. Whew, I was starting to think Papa Nurgle skipped over this Death Guard Marine.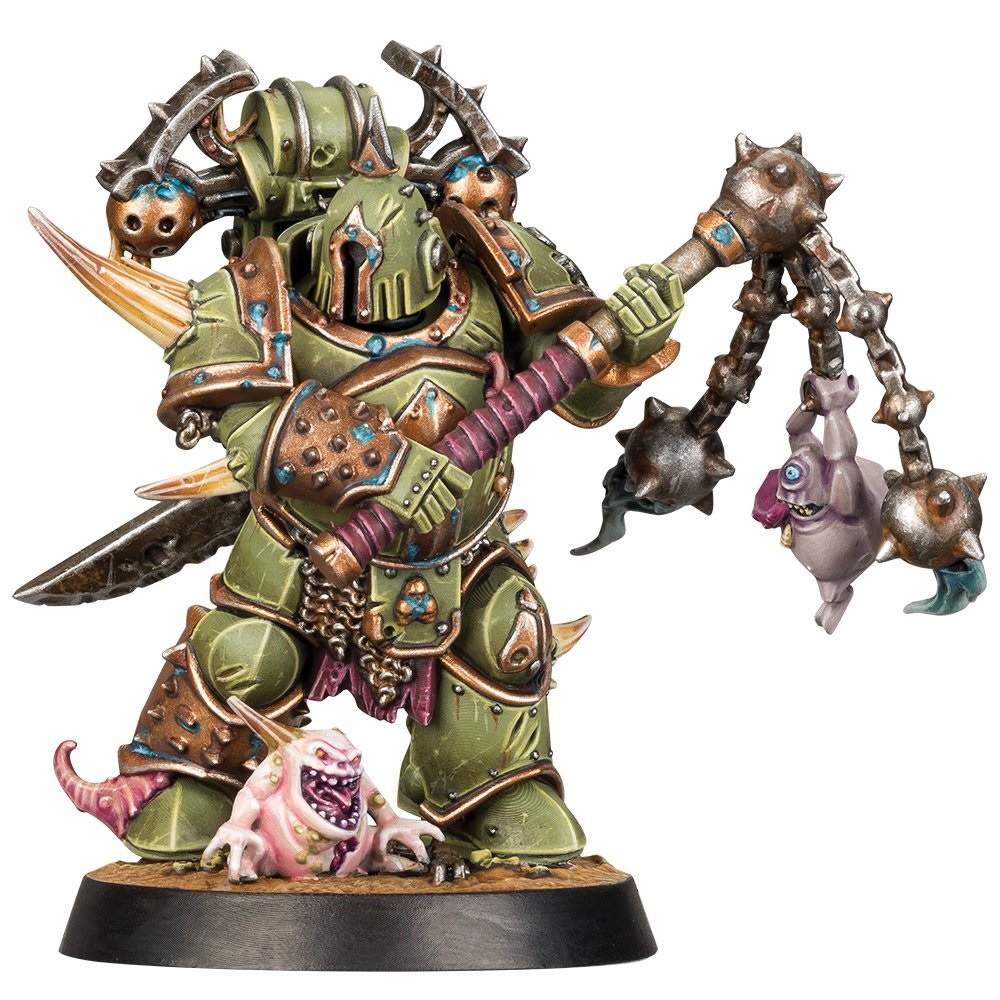 So I really like this model's flail. Why? Because "one of these things is not like the other."
As a side note, I'd like to call out this model's left foot – on the right side of the image. Did the painter actually paint the concentric green highlight on the foot and shin? Cause that's not contrast paint! I don't know if that's a trick of the photo or if they really did paint it like that – That's a crazy effect and I'm not going to try it…but wow.
Mystery Nurgle Hero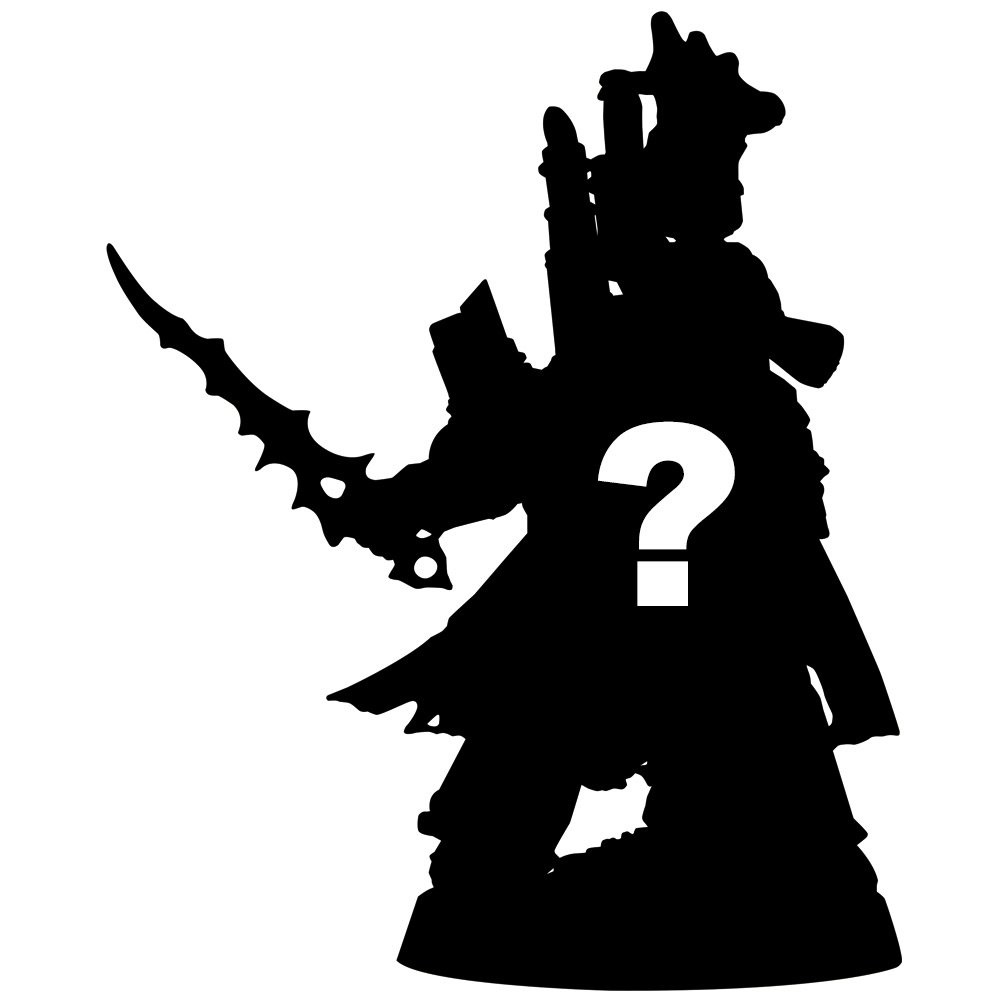 We also get a teasery image of this model. GW really doesn't want folks to see it – they even blurred it out from the box art: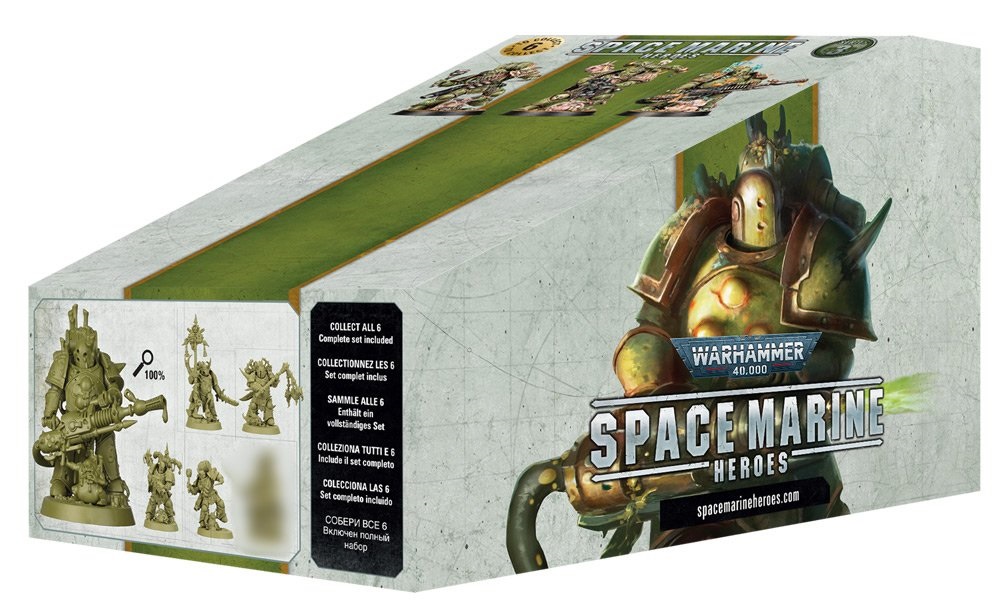 It's a secret – a super secret. But if you want a hint…it's a Death Guard Marine!
Bonus Nurglings
Oh and yes, GW did want to call out those uh…"cute" Nurglings all over these releases. I mean, they are kind of like Minions only instead of being yellow and helpful they are demonic and pox-carrying. So yeah…cute for the Grimdark.
If you want to score these models you've got two main options:
"The new Space Marines Heroes are available in one of two ways – you can either order individual blind boxes from the webstore to receive one of the new models at random, or you can get a dispenser featuring all six models online or from your local Warhammer shops and friendly local gaming stores. Getting the dispenser guarantees that you get one of each model."

If you're looking to get your Nurgle on stop by your FLGS and pick up these new Space Marine Heroes!
Papa Nurgle wants to give you all his gifts. Just wash your hands afterwards…