A Grinch Game Review While Speaking In Rhyme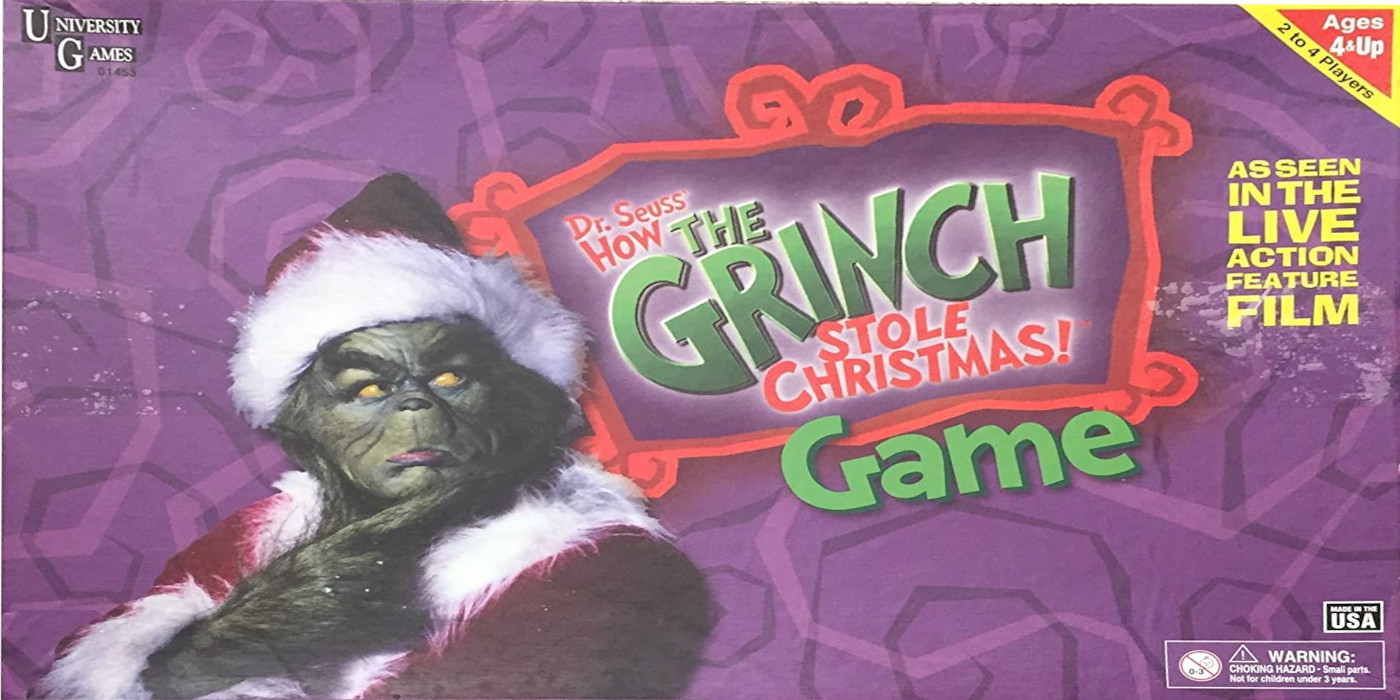 But Will It Be As Good On The Second Time? A thought you may think, as you click on this link. A game which we've seen, with one grouchy and green.
Though actually quite different, this cute little game.
To one other we've looked at with a similar name.
Some time back, as some users may tell,
The Grinch we visited, now this one as well.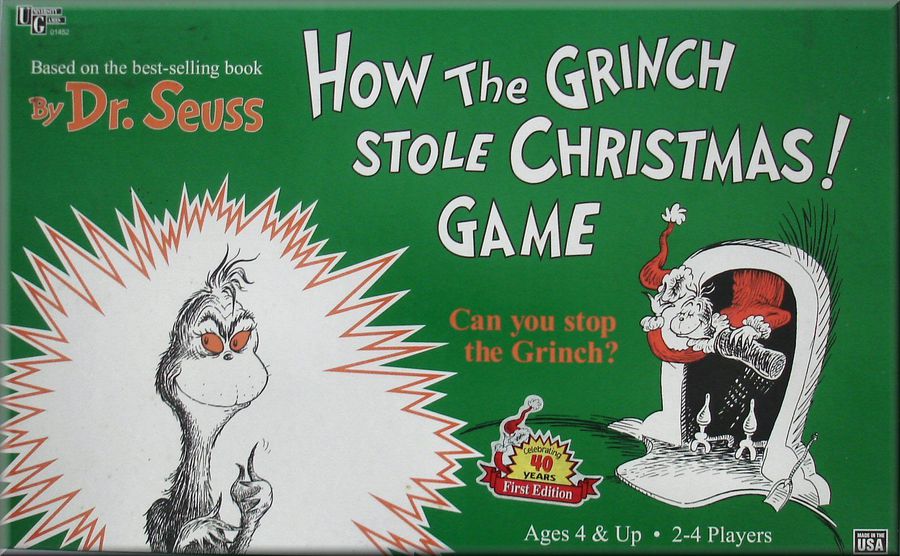 Still, as far as it goes, when counting an age,
Retro stops at '95, for a reasonable gauge.
While our previous game can fill that time slot,
"Retro" this 2000 release is decidedly not.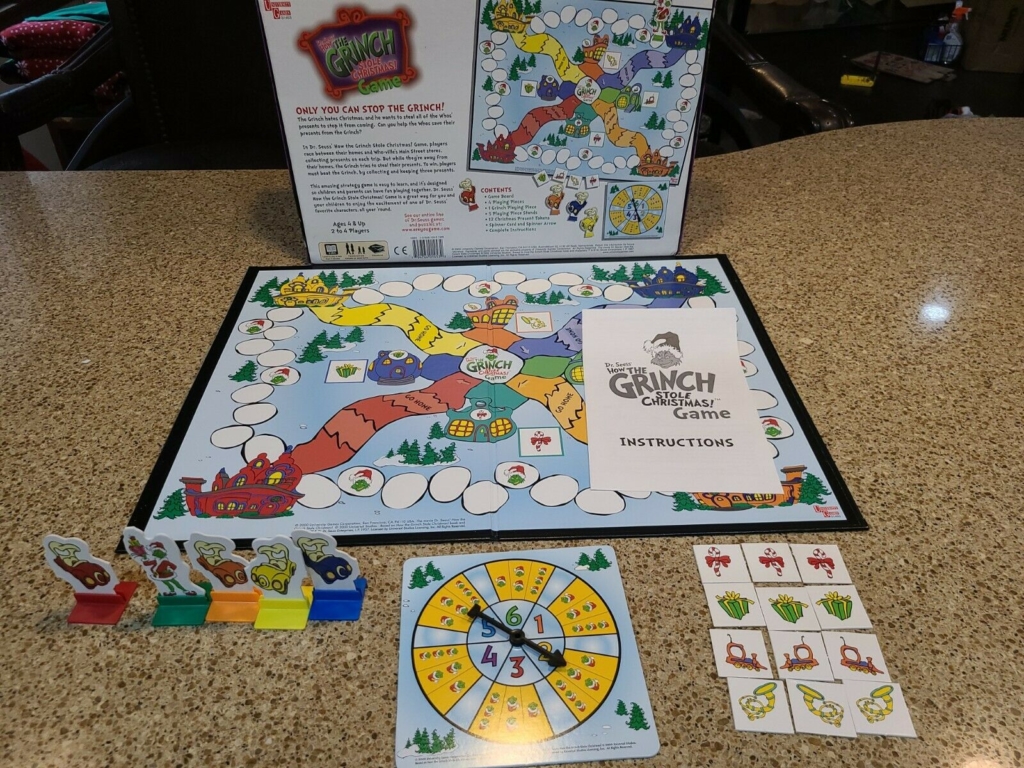 But enough talk about games long which have past,
"What is this game then?!" You've all patiently asked.
As Whos shop and buy gifts for their bestest of friends,
Their homes of gifts, The Grinch will cleanse.
Back up and down forth and around the town square,
The players will travel, collecting their ware.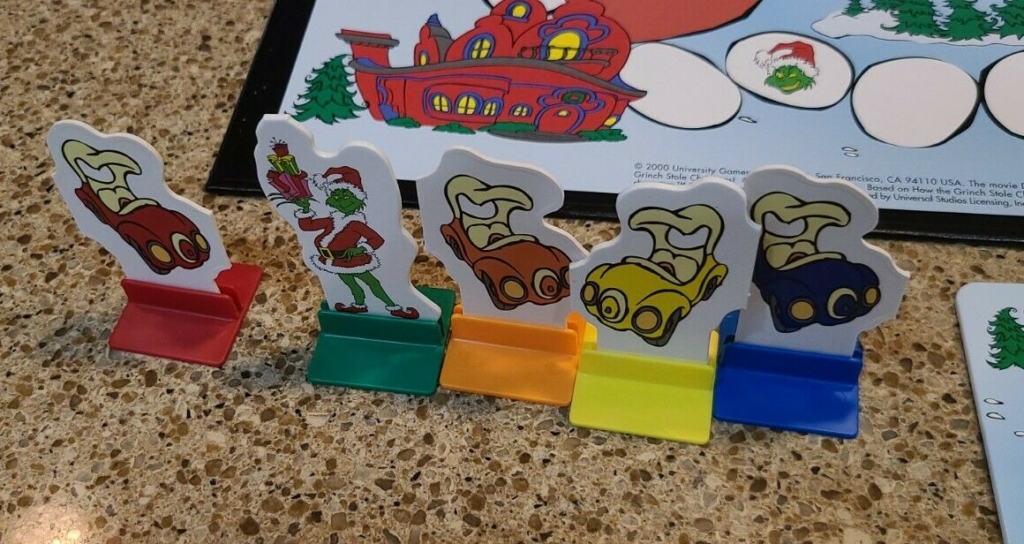 A toy from each shop, well in total just three,
Brings just only that player the grand victory.
Subscribe to our newsletter!
Get Tabletop, RPG & Pop Culture news delivered directly to your inbox.
A game this wouldn't be without some abhorred,
For The Grinch spends his time circling the board.
Each player takes the spinner to each make their move,
But this also moves The Grinch, even if you disapprove.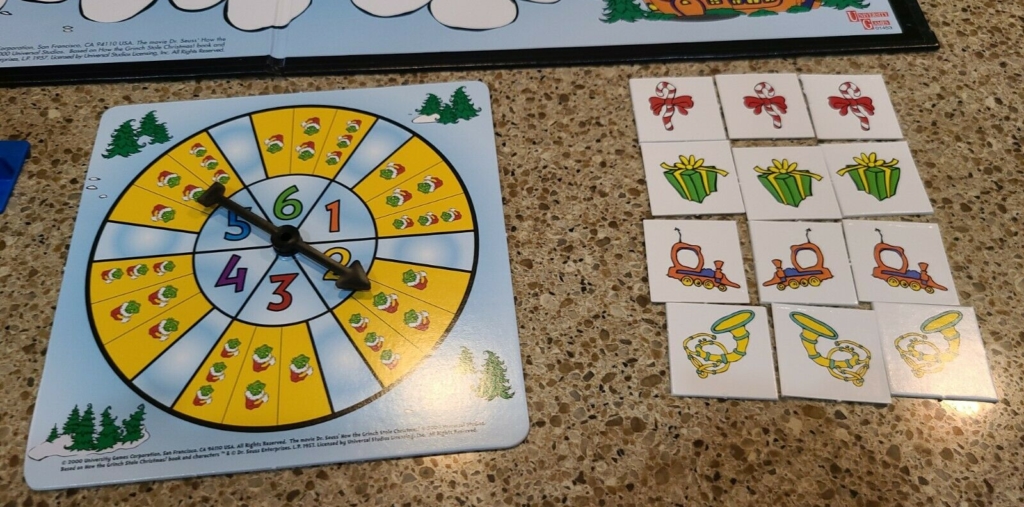 Around the board, The Grinch will roam,
Until he lands by chance on an unoccupied home.
A present, once taken from the store with such care,
is returned to its store, causing the player despair.
This cycle continues all through the night,
While Whos and the Grinch bring each other plight.
Once any one player, that is to say Who,
has three gifts collected, well the game is then through.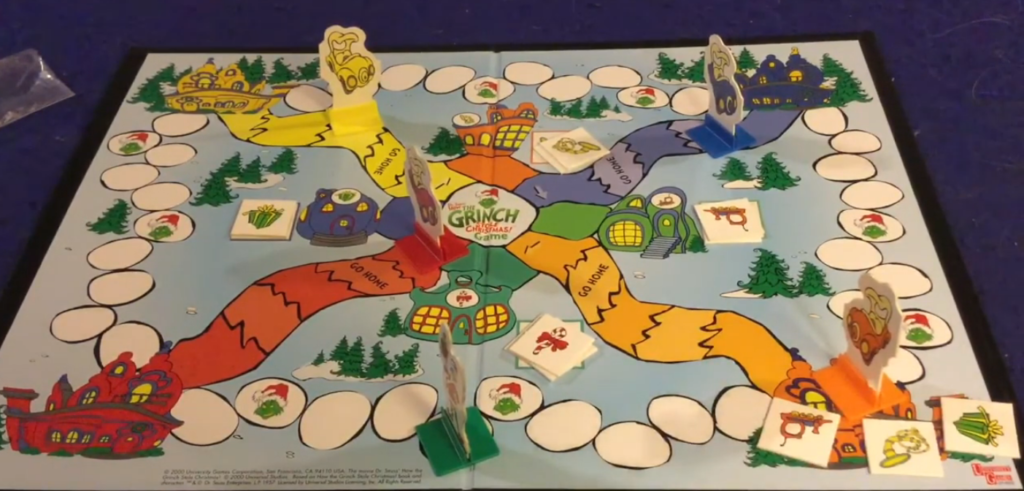 They are the victor and the spoils to them go.
Now get out of the house and play in the snow.
This game just is fine, with minor complaint,
that it's absolute garbage. Pardon my restraint.
No choice to be made, no pick to be picked,
And quite early the victor is easy to predict.
Now with that said and done, I'm free from this rhyming,
and finally free to speak without timing.
To be perfectly frank, I speak just in jest,
I love when certain words are supposed to be stressed.
Thanks for reading!