When your warband needs leaders, best to keep it in the family.
The holidays are fast approaching, the time to gather around the fire with family and share gifts and merriment. So, I figured now was a perfect time to talk about a faction that favors fire, family, merriment, and gifts. You guessed it, I'm talking about my favorite faction, the Fyreslayers! Not to be outdone by the soft-skinned warriors of the other races, the Fyreslayers have sent warbands to the Eightpoints, whether for glory of the promise of ur-gold. Some warriors, however, rise clearly above the others, so here are my three favorite leader models the Fyreslayers can bring.

Grimwrath Berserker
This is my absolute favorite model in the Fyreslayer range, and a close contender for my favorite AoS model period, so of course he's making an appearance here. As expected for a duardin, he's slow and tough, but he also hits like a freight train. He has 3 strength 5 attacks that have a 2/5 damage track, which isn't exceedingly powerful as Fyreslayer heroes go (though with Strength 5 he's likely to crit most enemies).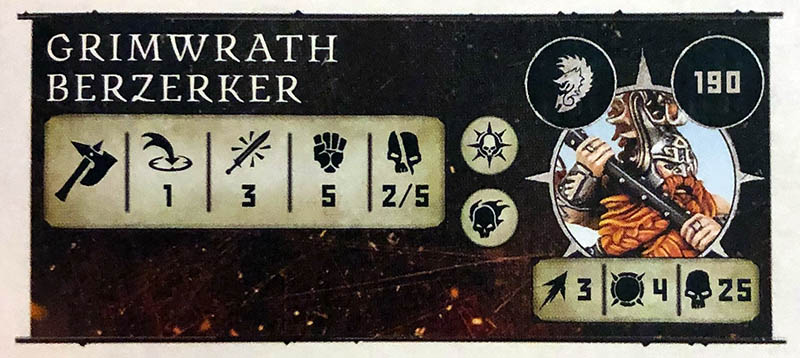 Where he excels, however, his his Quad ability, which allows him to add the value of the ability to his move, and grants him a bonus move AND bonus attack action. Should you be lucky enough to roll 4 6s, that means this living semi truck will get an 18" movement and 6 of his meteoric attacks instead of just 3. Even at just 1, he can become an extremely efficient assassin, and can take out enemy linchpins or leader models with ease. If you want to point an angry cannon at your enemy, take this guy in your warband.

Battlesmith
The Skjald with sass also makes his way onto this list thanks to his Icon of Grimnir triple. He packs a decently powerful axe attack, giving him 3 strength 4 attacks with a 2/4 damage track, but he can also buff the toughness of all Fyreslayers within 6".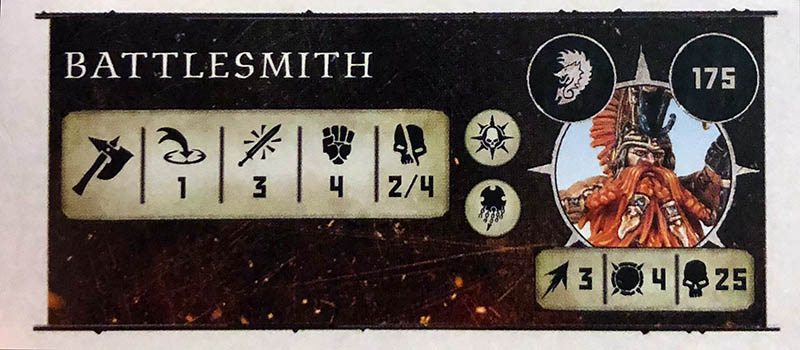 He can potentially pull their toughness up to a whopping 7, meaning they'll resist all but the most dedicated of attacks and come back swinging. Consider combining this with a Grimwrath if you know you'll be facing heavy shooting, to make sure he survives long enough to act like the can opener he is.

Runemaster
When you absolutely, positively need to take out the trash as quickly as possible, look no further than the dwarf that brings an entire volcano with him. Using a double, you can pick a fighter within 12" and roll a number of dice equal to the ability value. For each 4 or 5 you roll, you dish out a damage, but for each 6 you dish 3!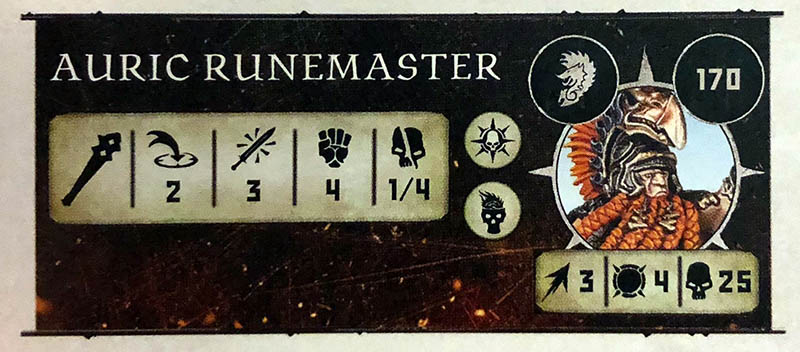 If you happen to have double 6s, this could remove a weaker model in a single turn, or soften up a tough hero for your fellows to mop up. Considering how slow your army is, having a bit of powerful range is nothing to ignore, and should definitely be considered along with a few Auric Hearthguard.
What are your must-take models?