D&D Character Creators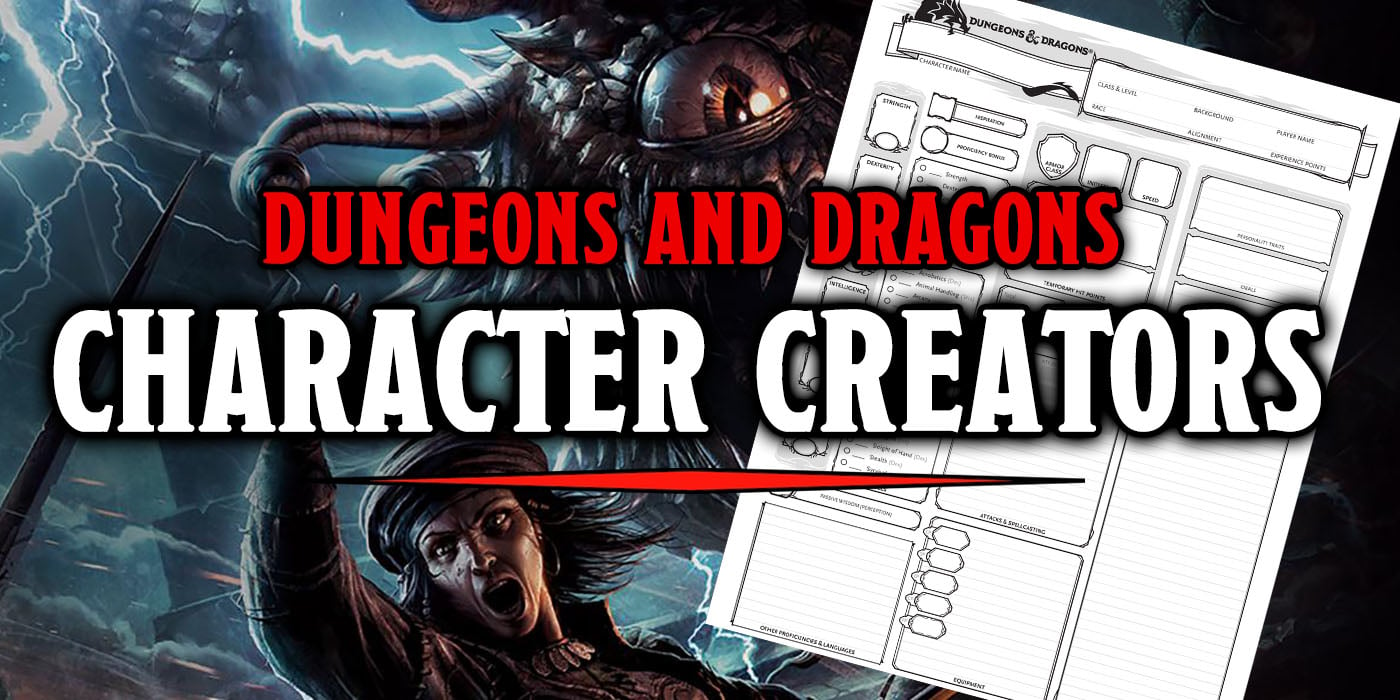 Whether you prefer electronic character sheets or want the basics auto-filled quickly, D&D character creators are one of the most helpful tools in the game.
The gold standard in just about everything to do with electronically organizing your Dungeons and Dragons life, D&D Beyond has one of the best D&D character creators in the game. Everything is organized in an easy to read and easy to update one-glance page for your playing convenience with compatibility for computers or phones and tablet depending on your play style. Honestly, you know about D&D beyond by now and you know that it's awesome, but just take a moment to appreciate again how pleasing that character sheet layout is to look at.

I'm going to let you guys in on two secrets. One, yes I absolutely did make Shawn Spencer as a playable character for a one-shot. And two, whenever I make my weekly character sheets they go through their first round of creation in the 5E Companion App. While not as streamlined or aesthetic, it's a fantastic and very easy to use app that takes all of the information you want, does the math, and spits out almost everything you need as well as being easy to update, level up, and add campaign note directly to your sheet. I happen to enjoy the look of a classic paper character sheet, but if it's time for a one-shot and I don't want to waste the paper for one day or I want something to do basic work for me and save me a little time, the 5E Companion App is an incredibly handy little tool.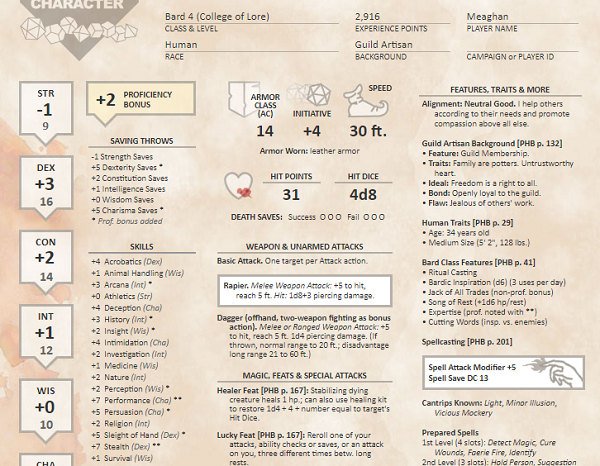 True to it's name, this website let me make this hypothetical bard fast. As a D&D character creator it has a way more options than you expect when you first look at the relatively simple options page, but the dropdown menus go on for days. And if you don't have dice handy to roll for stats, they allow you to pick from a bunch of standard pre set stat collections starting at 15/14/13/12/10/8 and moving into less and less common but still very useable number combinations. There is of course an option to enter your own stats as well, but I like the ease which this character creator has been programmed with. Once you're ready to see your creation come to life, Fast Character instantly draws up this nicely organized and very easy to read full color sheet.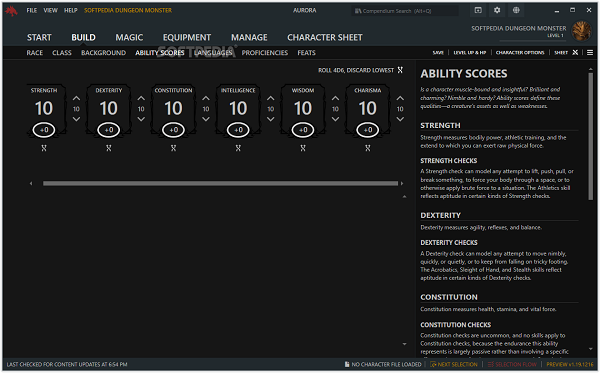 Compared to some other D&D Character creators Aurora is a little dark and a little utilitarian looking. But it more than makes up for it in cold hard functionality. It's organized to a fault, making every aspect of your sheet easy to find and edit, as well as including descriptions of everything you'll be working on to make sure there's no confusion. These user, and especially new user friendly features make it a no mess, no fuss and beautifully useable character creator.
Subscribe to our newsletter!
Get Tabletop, RPG & Pop Culture news delivered directly to your inbox.
What's your favorite D&D character creator? Do you prefer to see your character sheets electronically or on paper? What's the weirdest character you threw together for a one-shot and did your party appreciate it more than mine did for Shawn? Let us know in the comments!
Happy Adventuring!