Check out the 2nd Wave of wheelchair-using minis from Strata Miniatures. These miniatures bring heroes of all ability to your D&D adventures.
Strata Miniatures has released a new wave of miniatures on wheelchairs, adding to the line of fantasy heroes with disabilities. These were developed in conjunction with Sara Thompson, creator of the Combat Wheelchair Rules, and the result is a representative line of miniatures for all types of heroes. Check out the 2nd wave of Dungeons & Diversity miniatures below.
via Strata Miniatures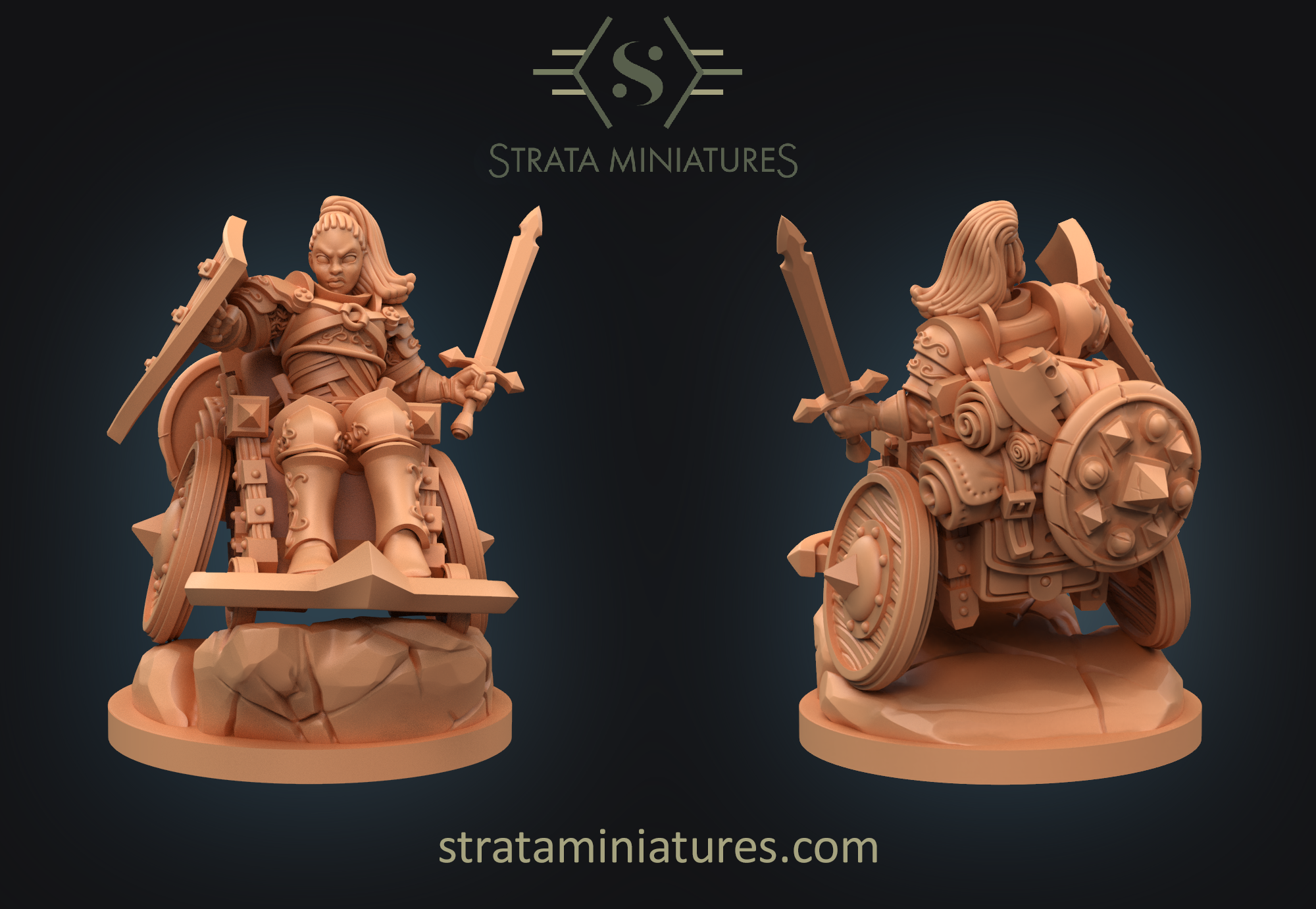 All of our figures have been created in conjunction with Sara Thompson creator of the Combat Wheelchair Rules. As well as drawing on her expert knowledge, we have worked with a number of people to make sure the miniatures are anatomically correct. As well as making awesome looking miniatures, we wanted to make sure they are truly representative of the community that inspired us to make the miniatures.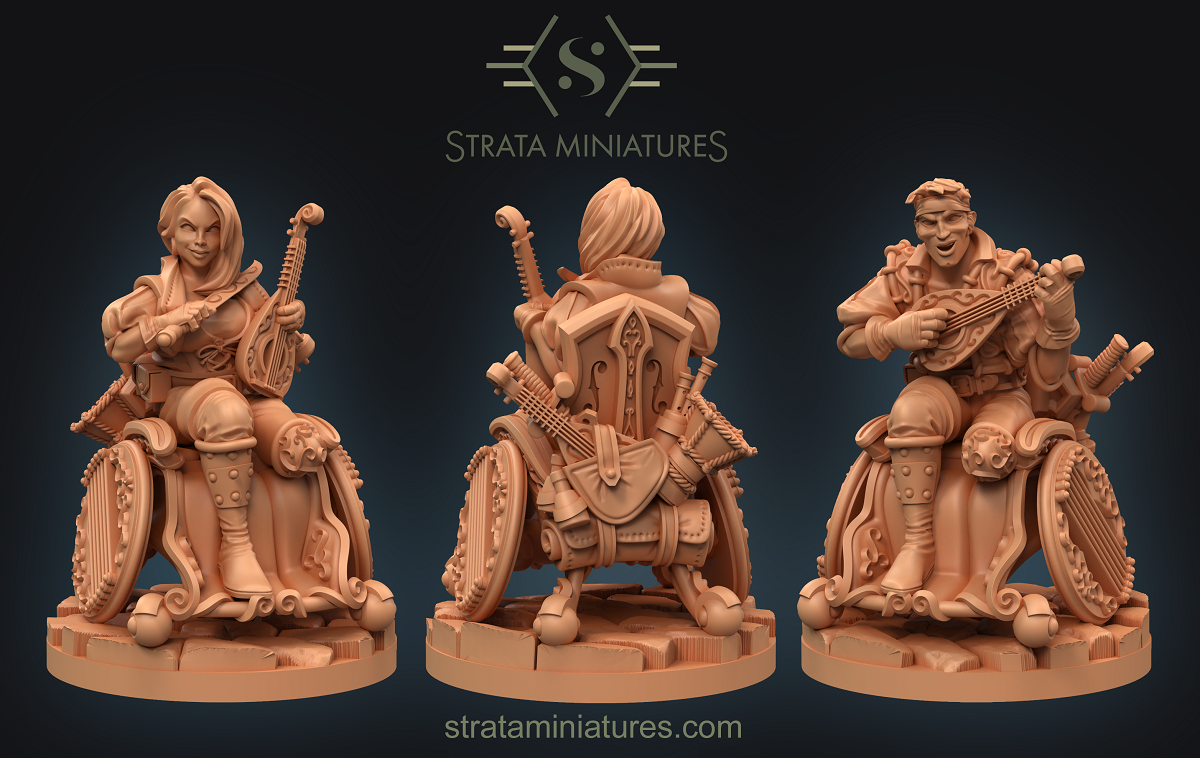 These miniatures were sculpted by Russ Charles and Tom Lishman of Steamforged Games, who have been a huge support to Strata in this endeavour. Each of these miniatures is made of the same high quality material as wave 1, continuing Strata Miniatures' dedication to developing some of the best produced minis out there right now.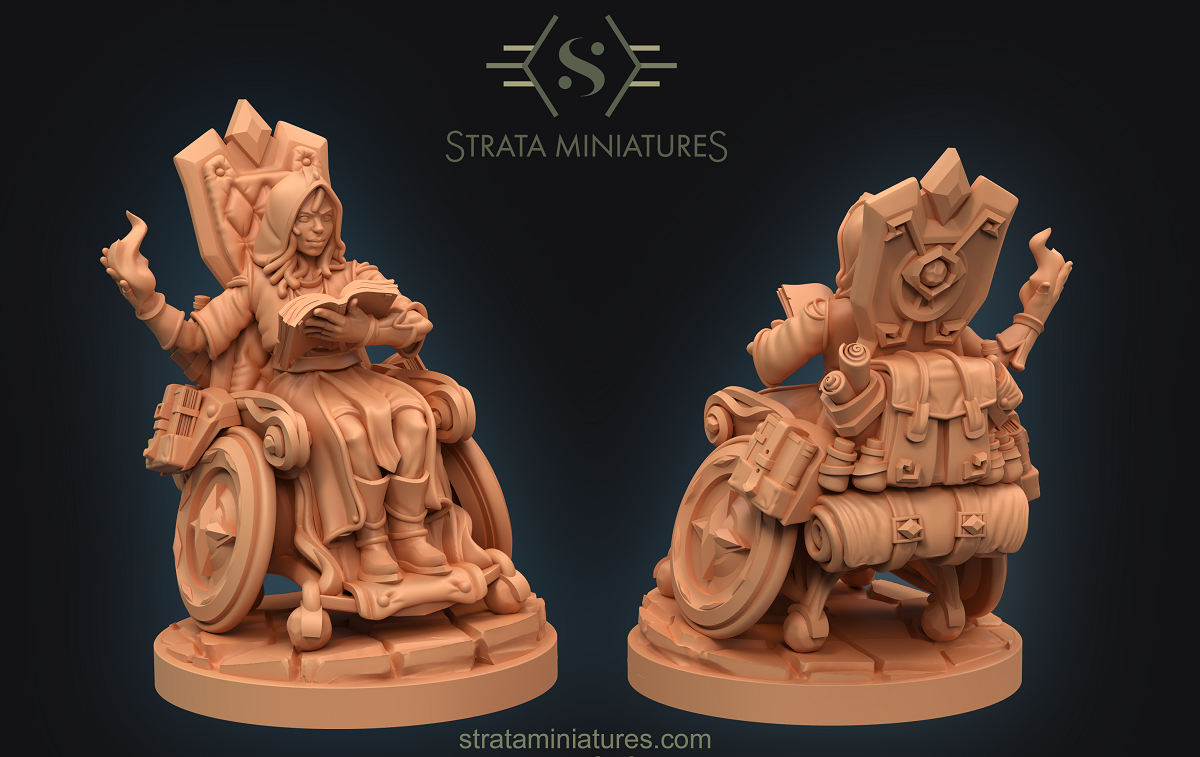 The wave one miniatures have been a joy to produce, and the support from the community has been amazing. We have had amazing stories emailed and shared about the impact of the miniatures and what they mean to people. It also puts a huge smile on our faces, when we login to check social media everyday and see new amazing painted Dungeons and Diversity miniatures in our news feeds.
The newest miniatures, displayed throughout, give you a number of human and half-elf options. You'll find a wizard, a fighter, a bard, and newly revealed, a ranger.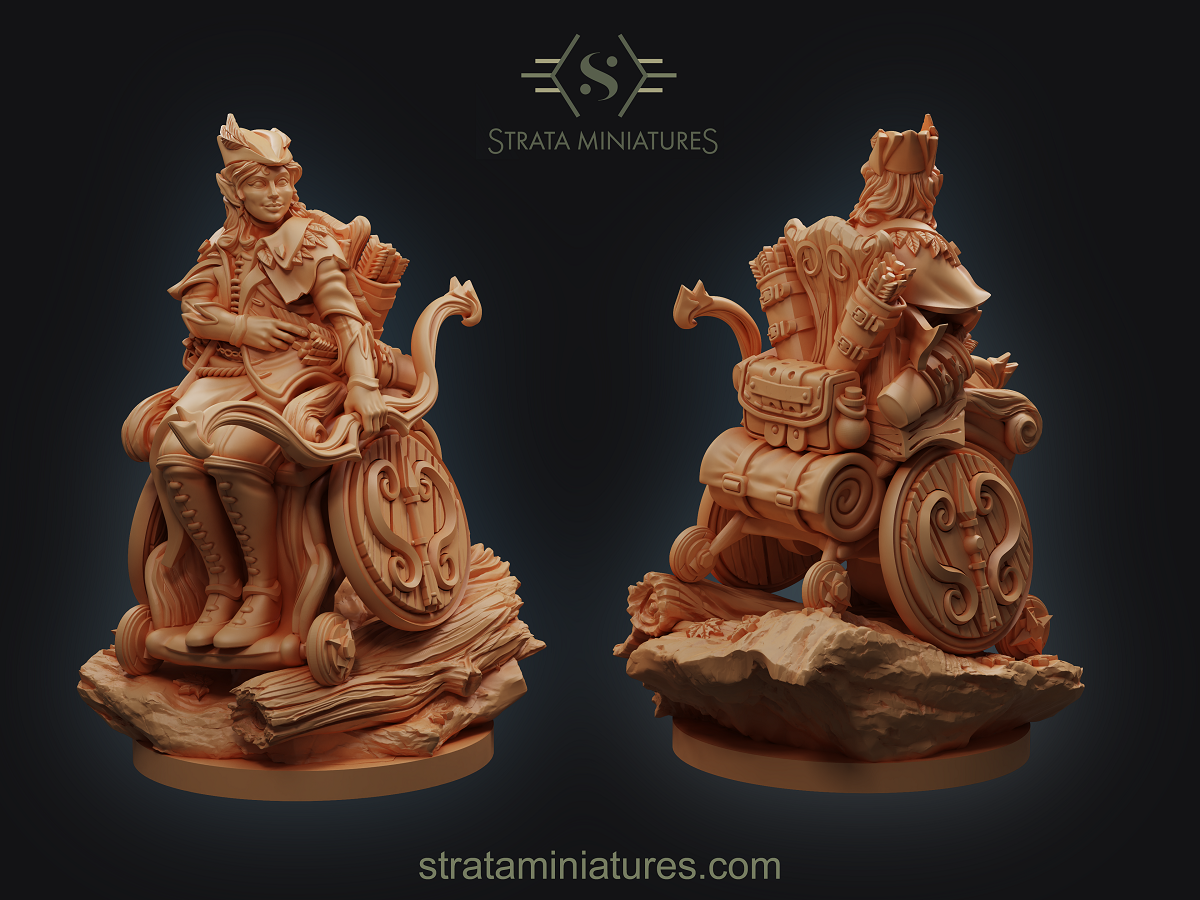 The detail on all of these is second to none. Each of the minis has its own base that feels appropriate to its class. You're not just seeing a hero on a wheelchair, though these too have a lot of personalized detail, you're seeing a ranger, for instance. And to sell that there's all the same elements you'd expect from a ranger mini: a natural setting including a log, a more nature-y wheelchair, with wooden planks and survival gear that you'd expect from someone who spends most of their time stalking prey and casting Hunter's Mark.
Compare that to the wizard up above: a flagstone path that suggests an urban environment, a comfortable, padded cushion with an arcane sigil on the back. Spell scrolls and books along with crystals–everything that screams wizard, and the wheelchair is just as customized as the character.
For those who are curious, the badass that is Dagen Underthorn is a proud user of the Combat Wheelchair, designed by the brilliant Sara Thompson below. <3#CriticalRole#CriticalRoleSpoilers https://t.co/1C5ysDMGcp

— Matthew Mercer (@matthewmercer) October 30, 2020
Strata has been consulting with folks to design the most representative miniaturs possible, and it shows. Perhaps that's why Matt mercer used their dwarf barbarian for Dagen Underthorn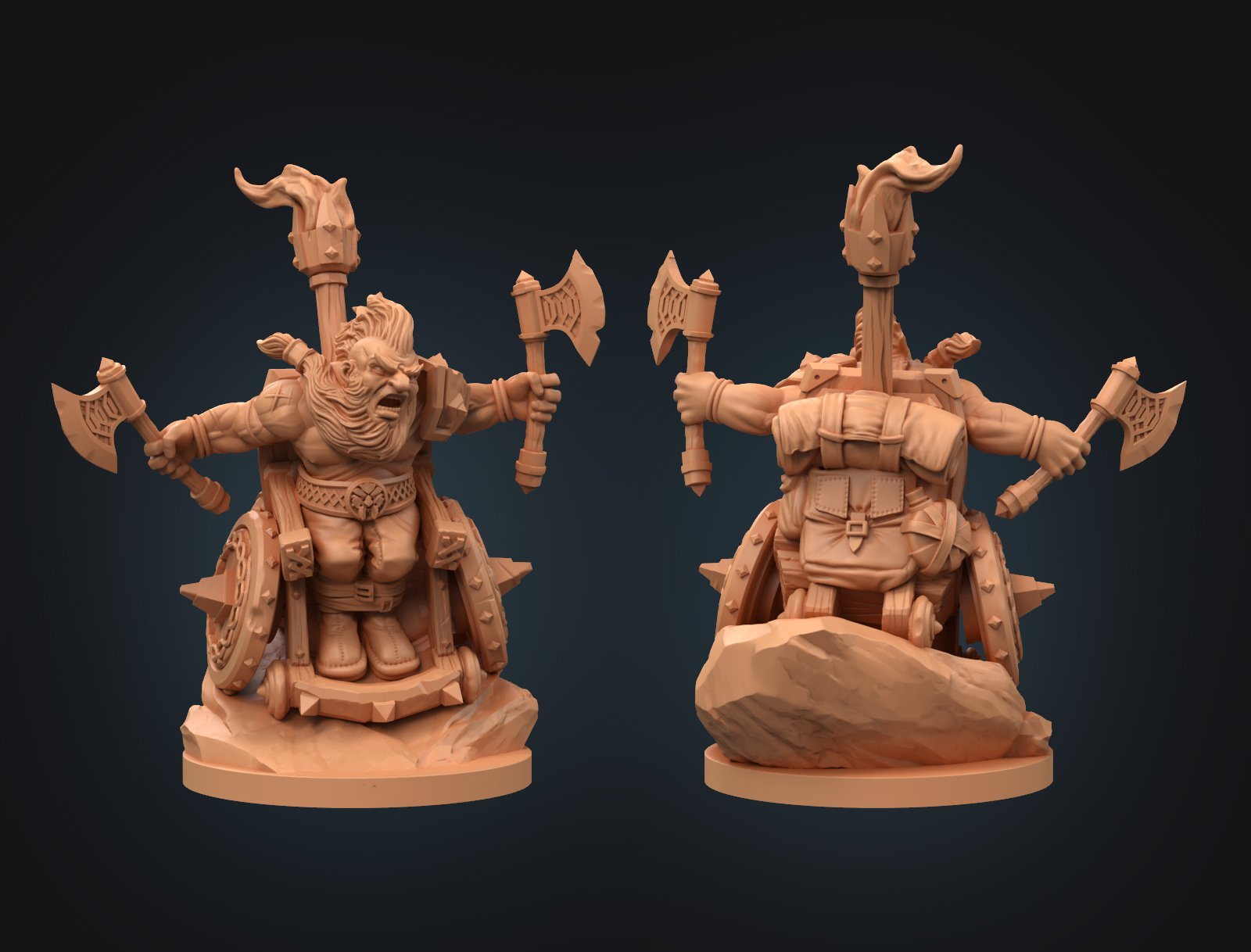 As part of this new release, Strata Miniatures are continuing their charitable donation, and still donating to Ehlers-Danlos, and have so far raised over £5000 (6700 dollars).
To see the outpouring of both support for the Combat Wheelchair in general, as well as the representation in both art and miniatures, is great sign of how much support there is for a much more diverse cast of heroes in any game. Hopefully the community will continue to expand in this direction.