Geekery: Enter the Retro World of WandaVision – New Clips & Trailer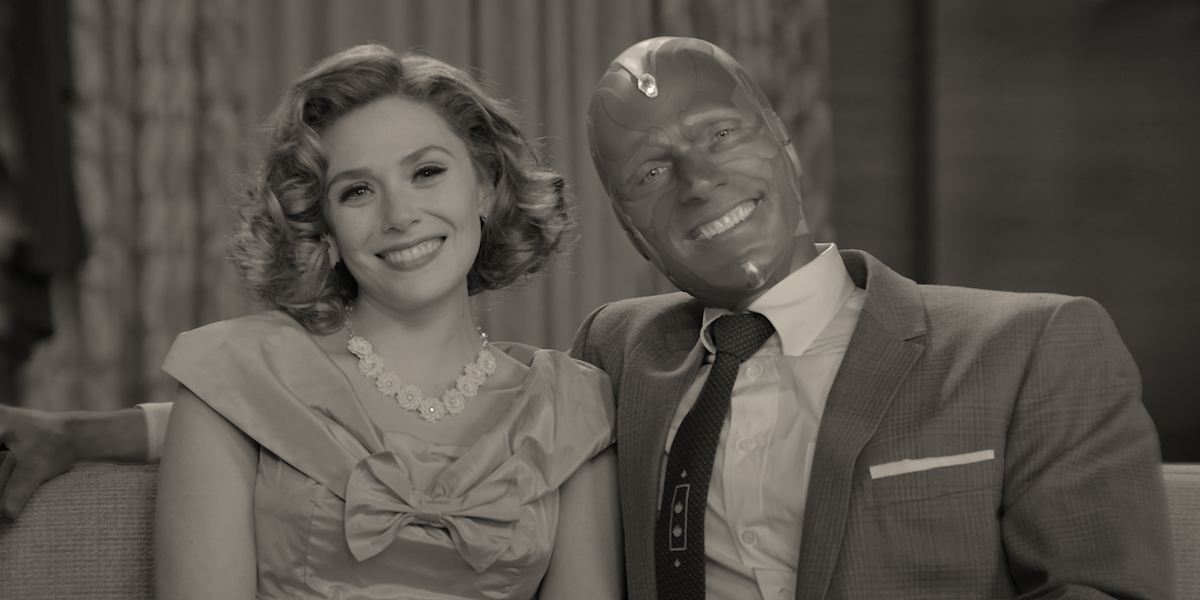 The first Disney+ Marvel show arrives in a little over 2 weeks. Dive into these clips for hints of what's to come!
I am super excited about this mini-series, it's so out of the box. WandaVision follows Wanda Maximoff and Vision as they try to live an ideal suburban life with the perfect house and kids, but something is not quite right. The couple is stuck in an odd universe made up of television sitcoms filled with a regular cast of characters that revolved around them. One thing that's constant – the pair are still very much in love. One of them is probably not alive, however. See if you can figure out who via the clues in this new trio of clips.
One of the things that really draws me to WandaVision is the universe. In an interview with EW head writer, Jac Schaeffer said that the series is "a love letter to the golden age of television." Part of the goal was to honor the shows that have come before while pushing into new territory. They went so far as to use vintage camera lenses (you can see the difference in most in the 1950s era shots – they actually had to paint Bettany blue rather than red for them to work) and used camera trick and wires that were used in shows like I Dream of Genie and Bewitched. This paired with visual effects from ILM makes it really unique visually.
Marvel Studios president Kevin Feige was the one that came up with the concept. He was a big Nick at Nite fan (me too!), which explains the Dick Van Dyke Show inspired imagery.
"I would get ready for the day and watch some old sitcom because I couldn't take the news anymore. Getting ready to go to set over the last few years, I kept thinking of how influential these programs were on our society and on myself, and how certainly I was using it as an escape from reality where things could be tied up in a nice bow in 30 minutes."
There are so many little things in here that pull not just from television history, but from the MCU and Marvel Canon. Monica Rambeau looks to be a pivotal character, which may tie this story into Captain Marvel. It's already been said that WandaVision will tie into Doctor Strange in the Multiverse of Madness (scheduled for 2022). The classic Vision and Scarlet Witch costumes are a great touch.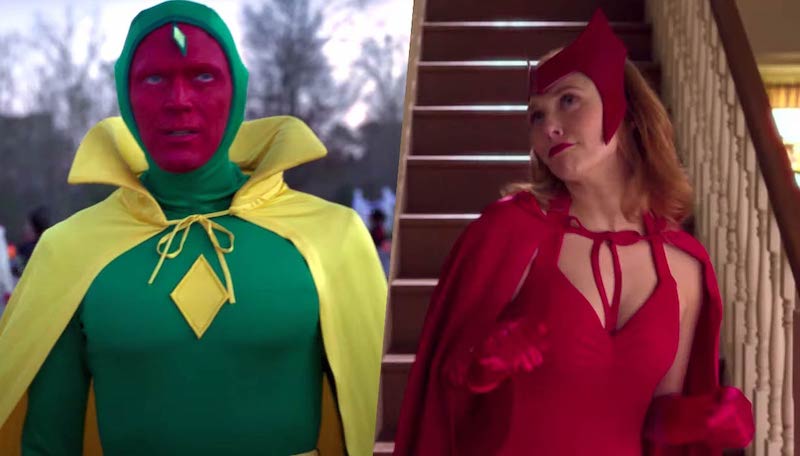 Part of this show is going to be finding easter eggs. I'm looking forward to it.
Elizabeth Olsen and Paul Bettany are reprising their roles from the movies and will be joined by Teyonah Parris as a grown-up Monica Rambeau (who you might remember as Maria's super confident daughter in Captain Marvel) and Kathryn Hahn as their neighbor Agnes (who may be possible spoiler).
Subscribe to our newsletter!
Get Tabletop, RPG & Pop Culture news delivered directly to your inbox.
WandaVision arrives on Disney+ January 15th.