Geekery: New 'Cobra Kai' Trailer Reveals Familiar Faces for Season 3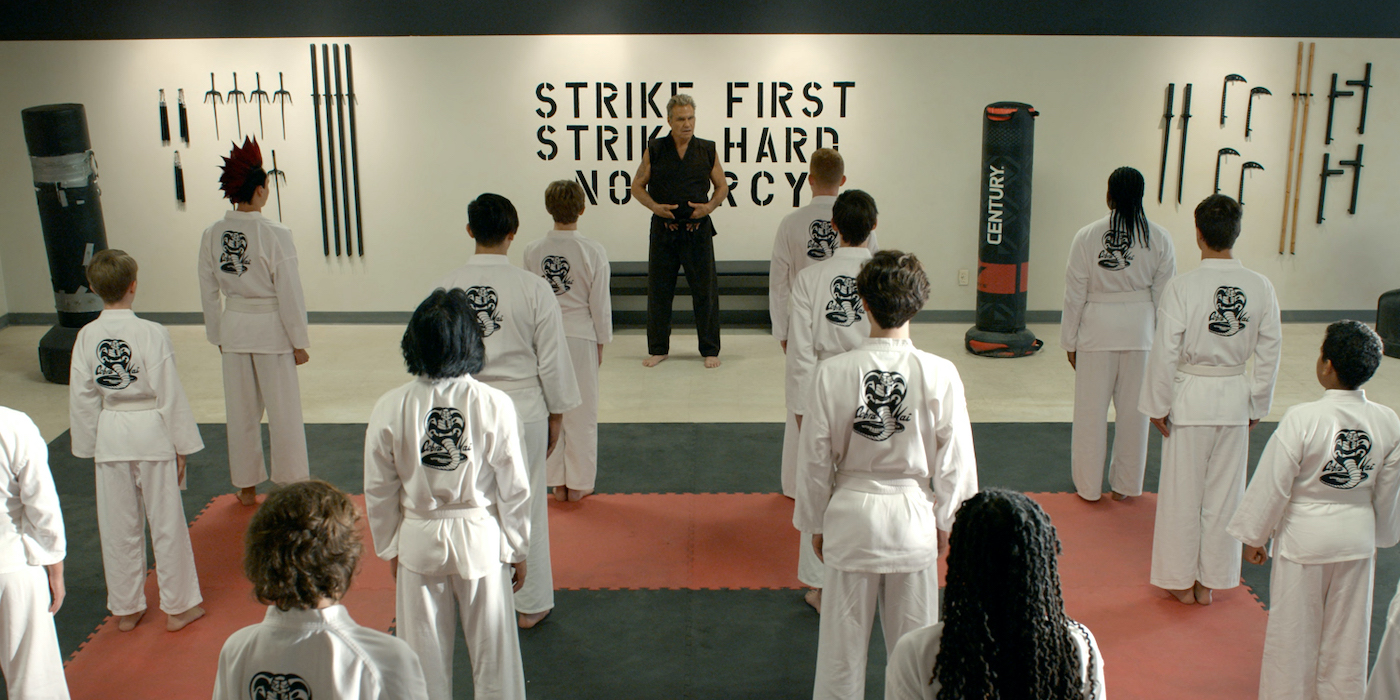 Cobra Kai Never Dies.
The YouTube series turned Netflix favorite is back!
If you're not already watching (the first two seasons are on Netflix – it's great), it follows Daniel LaRusso (Ralph Macchio) and Johnny Lawrence (William Zabka) 30+ years after the events in The Karate Kid. It begins with the two rivals open competing dojos – Cobra Kai and Miyagi-do Karate. It's nostalgia that actually builds on the original and has a lot of heart. It's a great weekend binge-watch.
Season three is bringing us two familiar faces – Kumiko (Tamlyn Tomita) and Chozen (Yuji Okumoto) from Karate Kid Part II. If you haven't watched the first two seasons and care about spoilers, I'd stop here.
The brawl at the end of season two has major repercussions, landing Miguel in a coma. Daniel and Johnny have to find a better way for themselves and their students. There's a lot of rebuilding and changing coming up. I'm curious to see where Kumiko and Chozen fit into Daniel's journey.
Cobra Kai Season 3 premieres on January 8th on Netflix.