Goatboy here with an army to honor Gork & Mork. We are firing up the coal burners and stomping your way!
While I wait for the Death Guard book to finally get released I have to look towards another army to build something weird.  I plan on showing my current go to Space Goats army later on so we look towards another Xenos book to get my inspiration.  I have 2 of the models painted and thought – if I could get this stuff painted it would be pretty dang cool to check out – thus this mess of crap I present for you.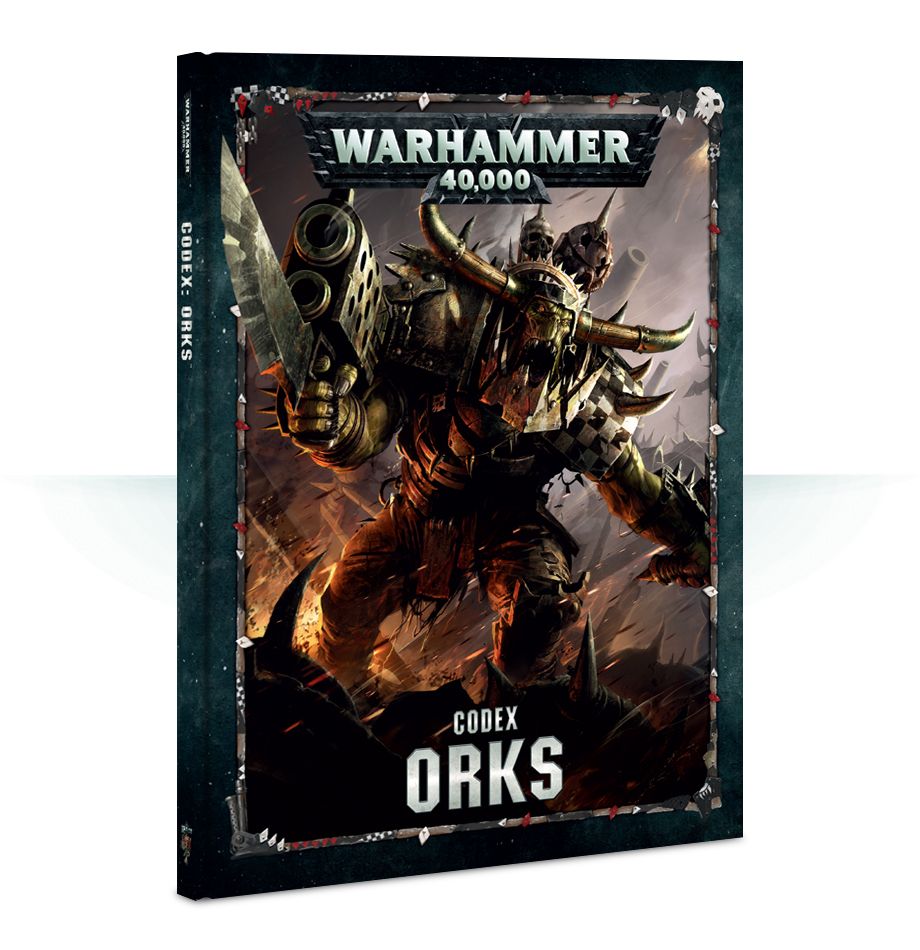 We all know I love big stompy things so I thought – how many big stompy things can I fit into an Ork army.  Now I know what you are saying – where is the damned Stompa but hear me out.  That guy is way to expensive so I decided to just ignore him and go with some Morks and Gorks.  It seems fun to my tiny goat-addled brain so with that we are going to throw this mess out there.  This won't be too good as it is just a bunch of robots and Ghaz because he is like another big robot.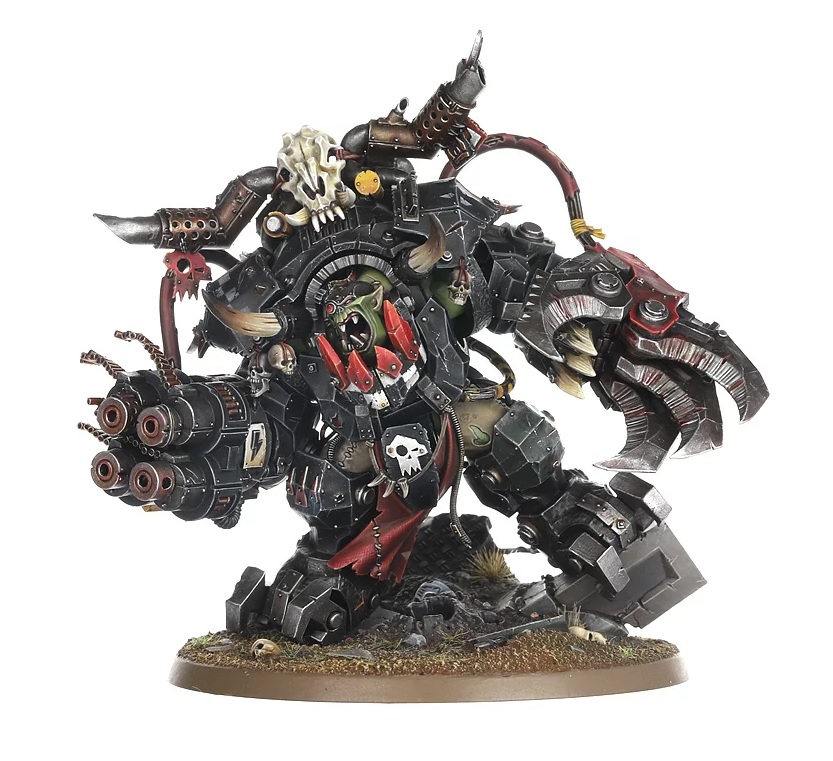 Ork Patrol Detachment – 0CP
Clan – Goffs
-HQ-
Ghazghul Thraka – Warlord – 300pts
Weird Boy – Warphead (-1CP), Relic – Scorched Gitbonesz, Psychic – Fist of Gork, Warpath – 75pts
-Elites-
Painboy – 65pts
-Troops-
Gretchin X 10 – 50pts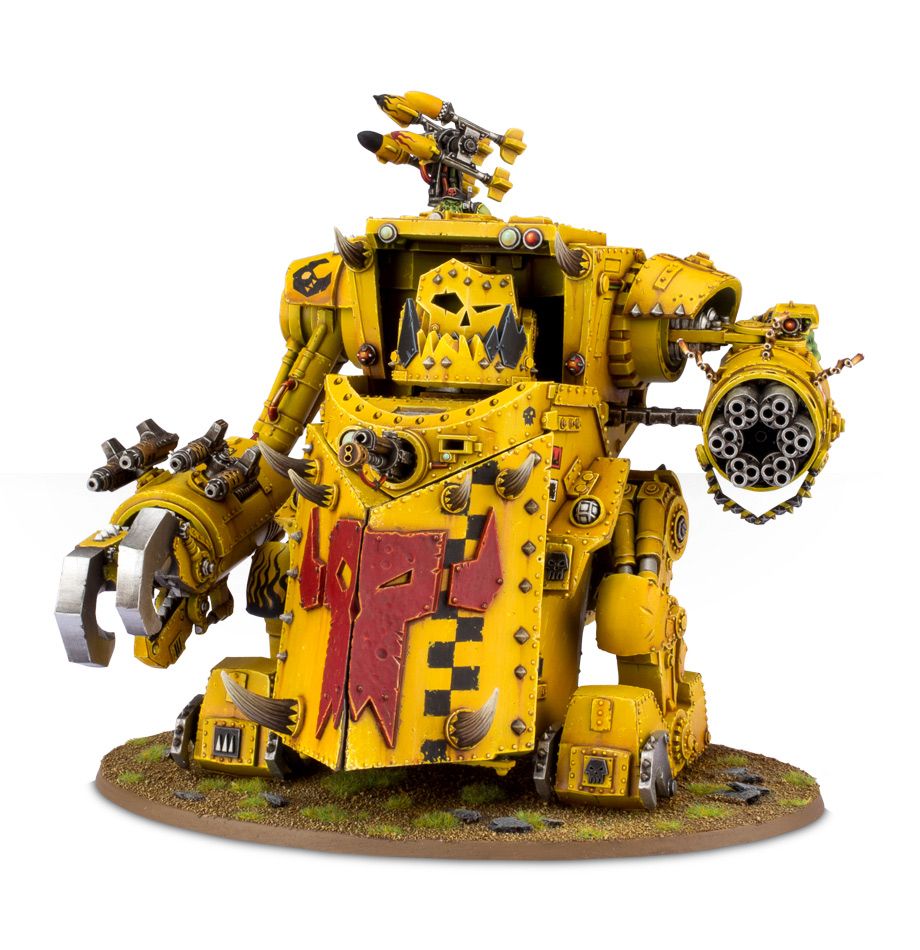 Spearhead Detachment – -3CP
Clan – Bad Moons
-HQ-
Big Mek w/Kustom Force Field – 75pts
-FA-
Deffkopta – Twin Big Shootas – 35pts
Deffkopta – Twin Big Shootas – 35pts
-Heavy-
Gorkanaut – Kustom Job ( Slug Buggin) -1CP – 340pts
Gorkanaut – 340pts
Gorkanaut – 340pts
Morkanaut – Kustom Force Field – 340pts
Pts – 1995 CP: +7CP

Kunnin & Brutal Tactics
This isn't a smart list – this is a list of cool robots who are coming to get you.  The Weird Boy and Painboy are there to help Ghaz get better and be a monster to deal with.  The Nauts are there to run around, throw out some firepower, and then hopefully do some damage if needed.  The 2 Deffkoptas help you with some Secondaries and gives you some faster threat range to go get stuff.  Is this the Mozart of Ork lists?  Nope, this is more like the Monster Truck show where it was buy-1-get-1-free Miller Lite beers.  You also got a free blow up baseball bat to beat each other with when you brought in the coupon you got from the Piggly Wiggly coupon page in the local paper. But I bet it's fun as heck to run and will leave you smiling the whole game!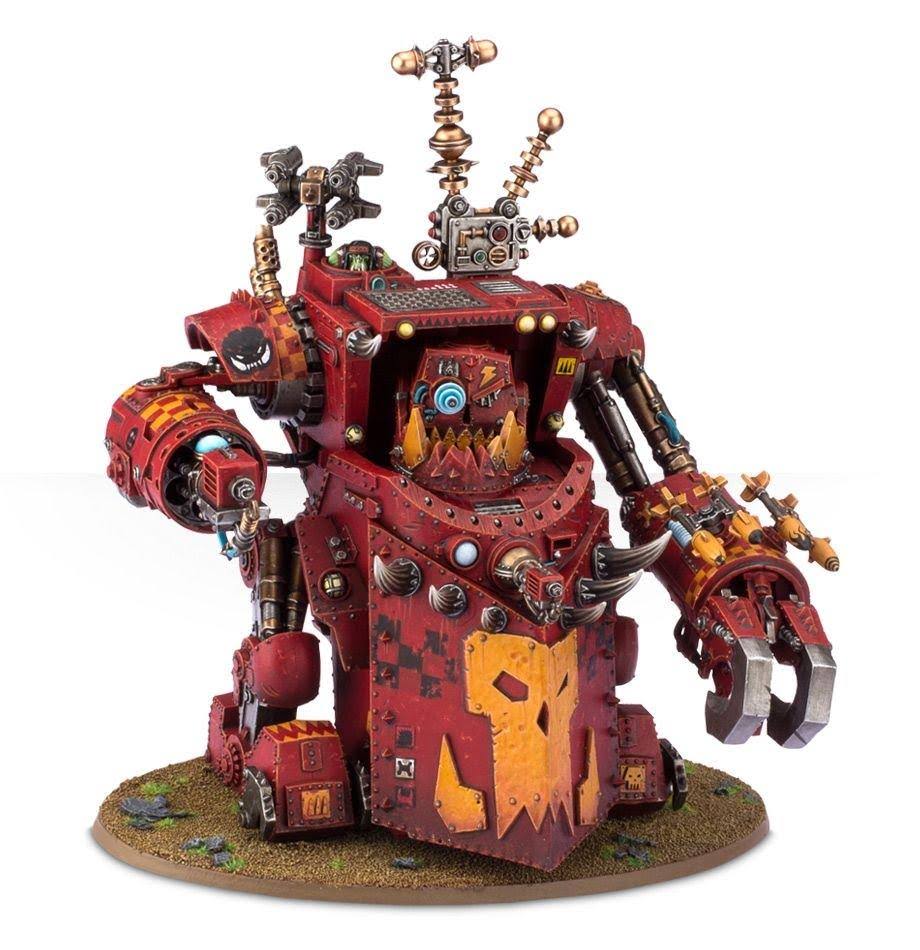 ~WAAAGH!