Get ready to burn out with this latest spinning wheel from Games Workshop. It's Day 11 of the Rumor Engine in Advent Mode!
It's 24 days of sneak peeks from Games Workshop thanks to the Rumor Engine's new Advent Mode. You can check out the previous day's sneak peek here. And now, let's get to the new one!
"Welcome to the Advent Rumour Engine! As a Christmas gift, we're revving up the Rumour Engine to offer a tantalising glimpse at future Warhammer models every day in the run up to Christmas. 
Take a look behind today's window and join us on the Warhammer 40,000 and Warhammer Age of Sigmar Facebook pages to share your guesses. Then come back tomorrow for another mysterious image – and no cheating by trying to open a window early!"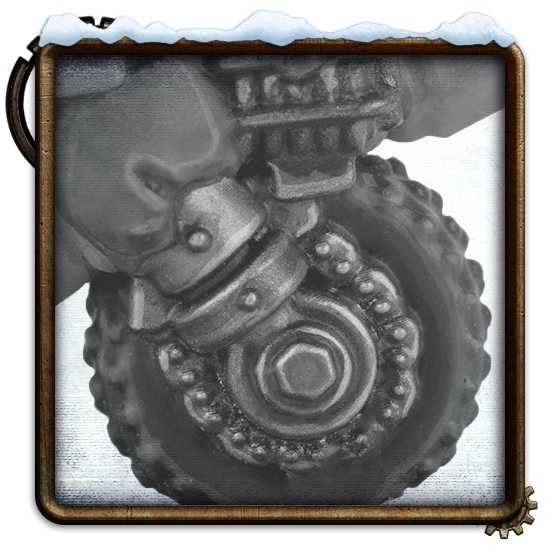 So what are we looking at today? Well, I can see a tire with a bike chain around with plus some type of chassis above it. This looks mechanical but it looks rough – almost organic in ways. And the tire itself looks kinda small. It's also got ridges for grip. This one reminds me of the Jackal's dirt-bikes, but with smaller wheels: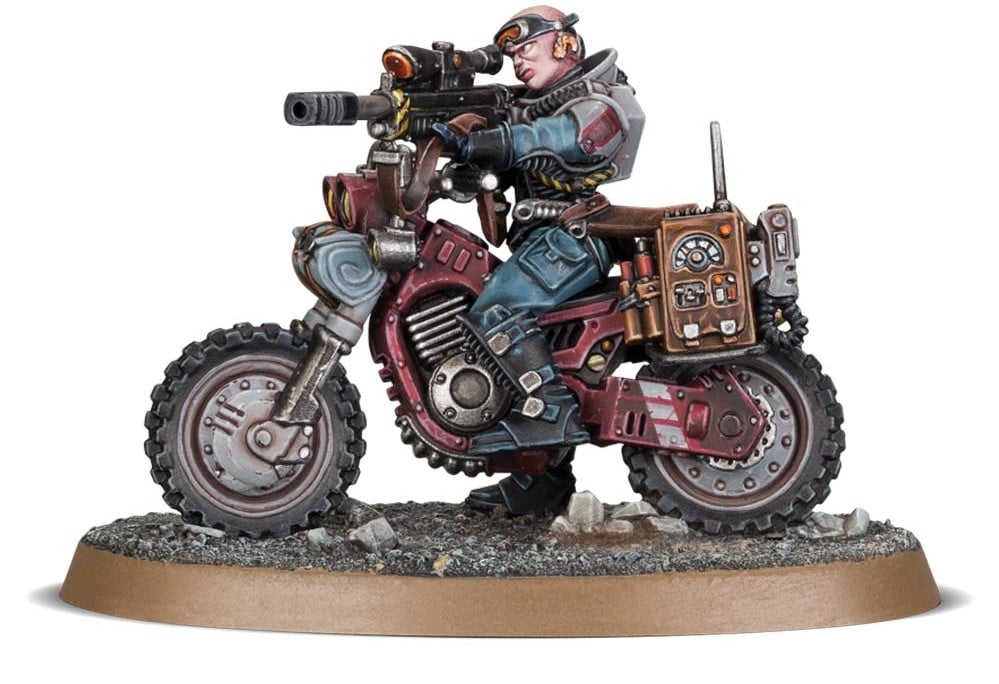 The tire looks small relative to the image – almost like it's a doughnut. Are we about to see a mini-bike or something close the the Invader ATV for another faction?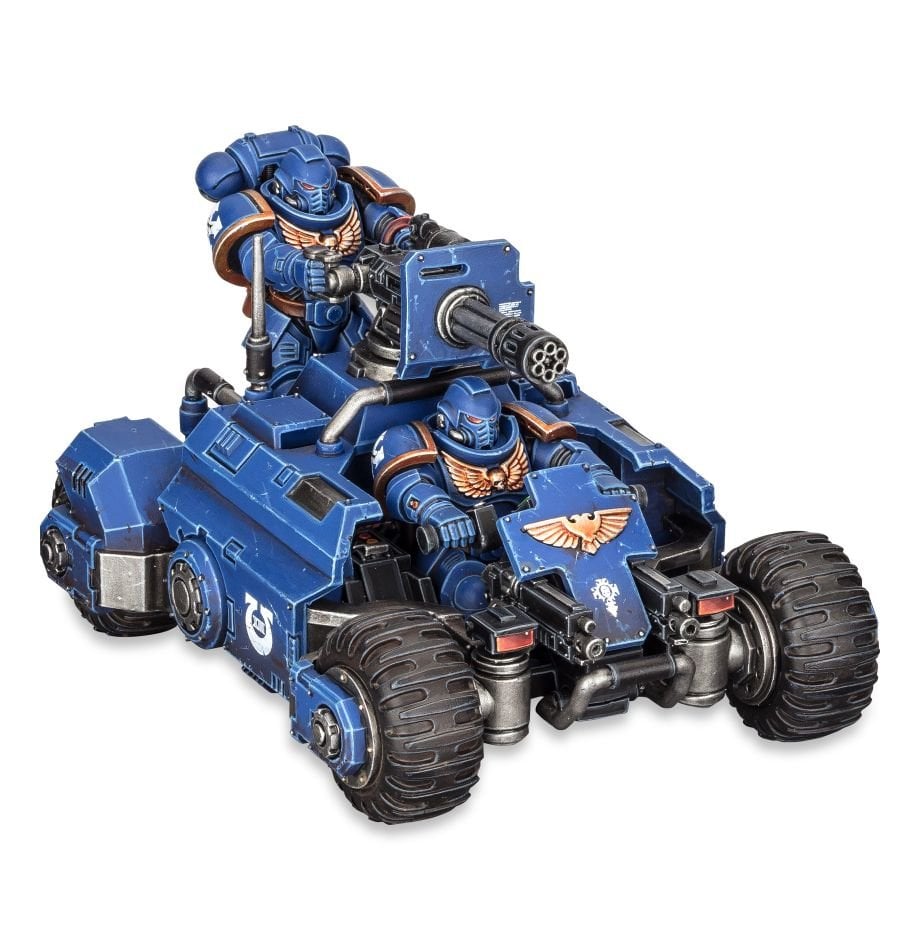 This one doesn't scream Mortal Realms to me – but maybe it's something new for the Age of Sigmar. No, I'm leading much harder into 40k with this one. That said if you've got a theory we want to hear it – that's part of the fun! Drop us a line in the comments to let us know what you think this one could be.
Internet Detectives, I'm turning the case over to you! See if you can get the plates on this motor vehicle and we can run them…see if we get any matches.