Come on in and stick around. We're going to need a hand identifying this latest Rumor Engine. It's Advent Mode Day 10!
It's 24 days of sneak peeks from Games Workshop thanks to the Rumor Engine's new Advent Mode. You can check out the previous day's sneak peek here. And now, let's get to the new one!
"Welcome to the Advent Rumour Engine! As a Christmas gift, we're revving up the Rumour Engine to offer a tantalising glimpse at future Warhammer models every day in the run up to Christmas. 
Take a look behind today's window and join us on the Warhammer 40,000 and Warhammer Age of Sigmar Facebook pages to share your guesses. Then come back tomorrow for another mysterious image – and no cheating by trying to open a window early!"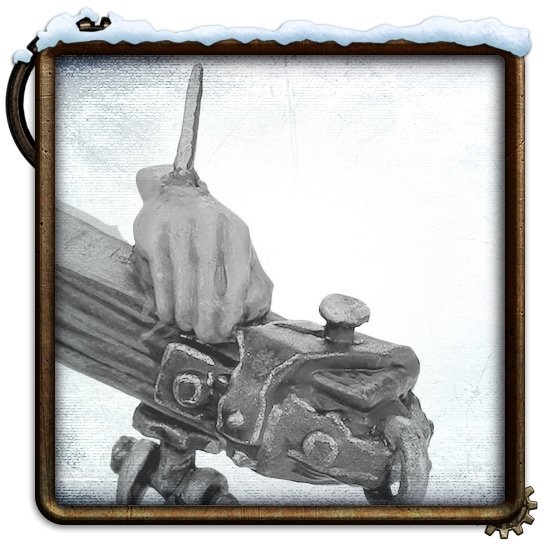 Once you see it…well, it makes sense now. But what are we looking at? Well, we've got some type of wooden beam with a whole lot of extra attachments. One of which is a hand that has been slapped on a spike. Plus all the other metal bits that have been hammered and screwed into place. I have some questions – for starters, what is the wooden beam for? Is this attached to some sort of terrain piece? Or perhaps a vehicle? If not, who's carrying around a big ol'wooden beam with a hand that's been spiked through it?
I really don't know what we're looking at here or where to start. Could it be a 40k thing? It's not the first time we've seen someone collect hands in the Grimdark. What about AoS? Sure – although based on the construction, I'd probably lean towards less Order/Destruction and more on the Death/Chaos side of the house.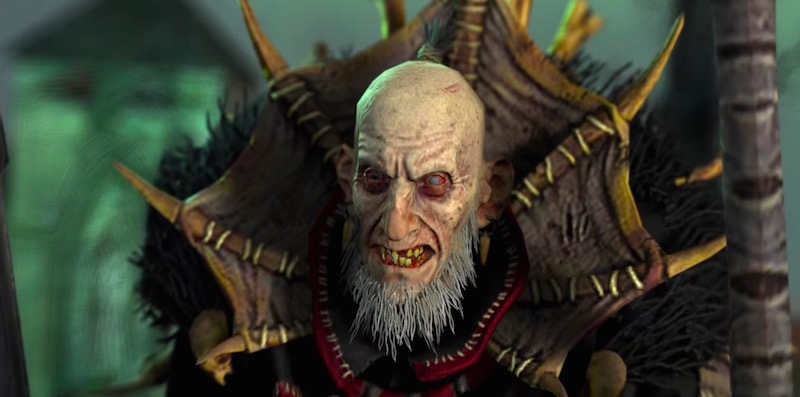 "Is someone going to use that hand? I have a few thoughts…"
Whatever this model is I'm really curious how this all ties together. If you've got ideas we want to see them. Drop us a line in the comments and let us know your best guesses. And you know what else – toss out all the puns you've got on this one because I'm feeling goofy. You could even say a little slap happy.
The Addams family finally did it. They killed Thing!