At least it kind of looks like a vent which is perfect for Day 14 of the Rumor Engine's AdVENT mode!
It's 24 days of sneak peeks from Games Workshop thanks to the Rumor Engine's new Advent Mode. You can check out the previous day's sneak peek here. And now, let's get to the new one!
"Welcome to the Advent Rumour Engine! As a Christmas gift, we're revving up the Rumour Engine to offer a tantalising glimpse at future Warhammer models every day in the run up to Christmas. 
Take a look behind today's window and join us on the Warhammer 40,000 and Warhammer Age of Sigmar Facebook pages to share your guesses. Then come back tomorrow for another mysterious image – and no cheating by trying to open a window early!"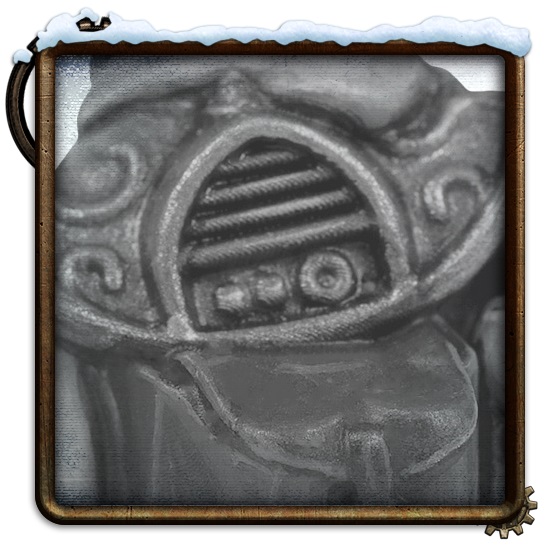 So what are we looking at here? Well, clearly we have some type of vent…thing. It could be an exhaust port. It could be a speaker box. Honestly, I'm not sure. Below it we have some type of saddle bag. It could also be a backpack. Maybe this is the side of a vehicle like a bike or something of that nature. Or it could be the back of a trooper with armor on. That does look like some type of cloth on the top of the image.
This one is a toughie for sure! If you've got ideas we want to see them so drop us a line in the comments with your theories. This one has me stumped! AoS or 40k – I'm not even sure about that one either. Whatever it is, I'm definitely curious about it and that's kind of the point of these Rumor Engines, right? Well played GW, well played…
Seriously, what is this one? If you've got an idea please share it with the class. What the heck are we looking at?