GW Advent Engine: Day 16 – Hammer Time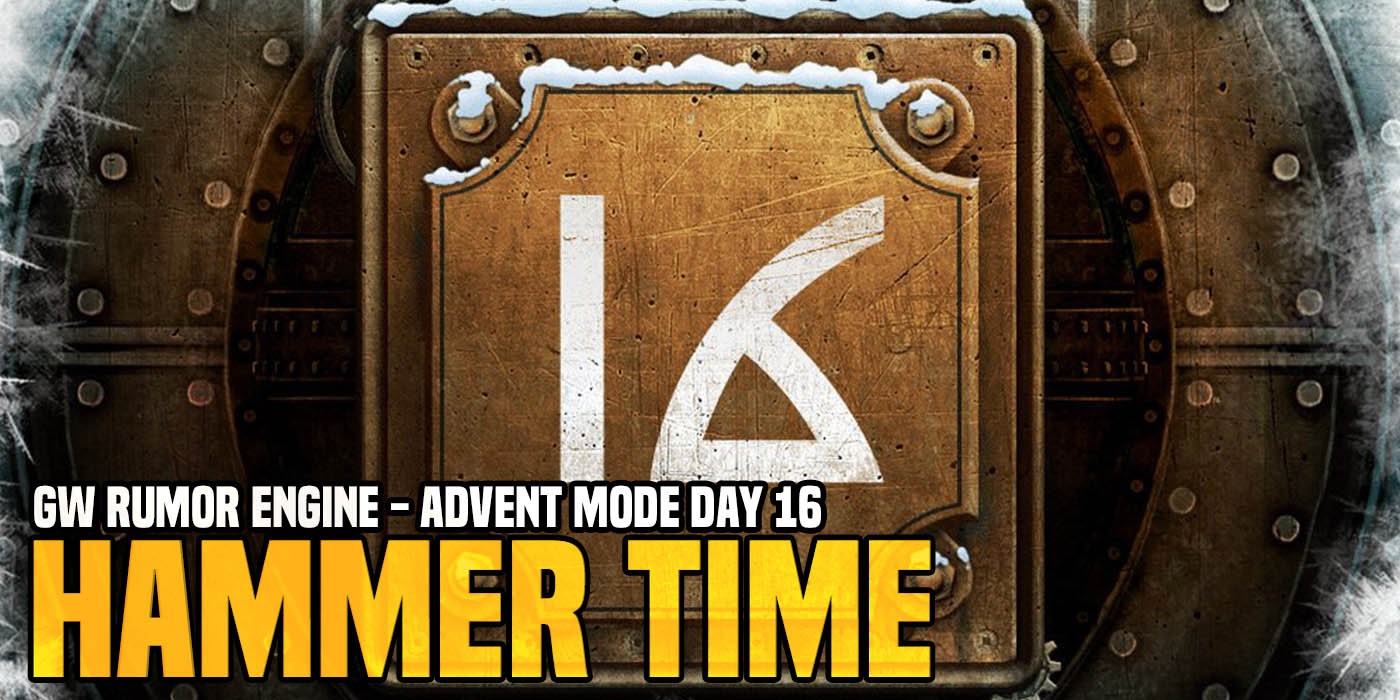 It's the latest Rumor Engine for Day 16 of Advent. Someone is about to drop the hammer!
It's 24 days of sneak peeks from Games Workshop thanks to the Rumor Engine's new Advent Mode. You can check out the previous day's sneak peek here. And now, let's get to the new one!
"Welcome to the Advent Rumour Engine! As a Christmas gift, we're revving up the Rumour Engine to offer a tantalising glimpse at future Warhammer models every day in the run up to Christmas. 
Take a look behind today's window and join us on the Warhammer 40,000 and Warhammer Age of Sigmar Facebook pages to share your guesses. Then come back tomorrow for another mysterious image – and no cheating by trying to open a window early!"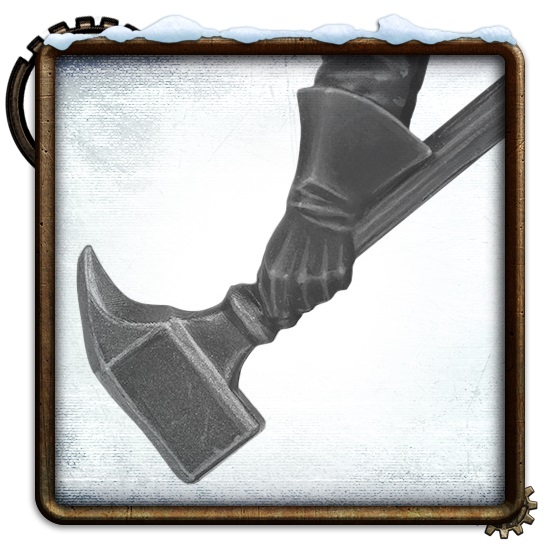 Today we have someone with a gloved hand wielding a hammer. Interestingly, this doesn't look like one of the massive Warhammers from say a Stormcast Eternal.
It's not as ornate and doesn't appear to be quite as large. In fact, this looks like a simplified version – a more toned down hammer. It kind of reminds me a simple blacksmith's hammer. And you know who would wield those?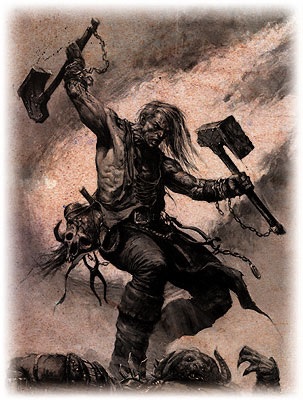 Yep. The old chosen of Sigmar – Valten!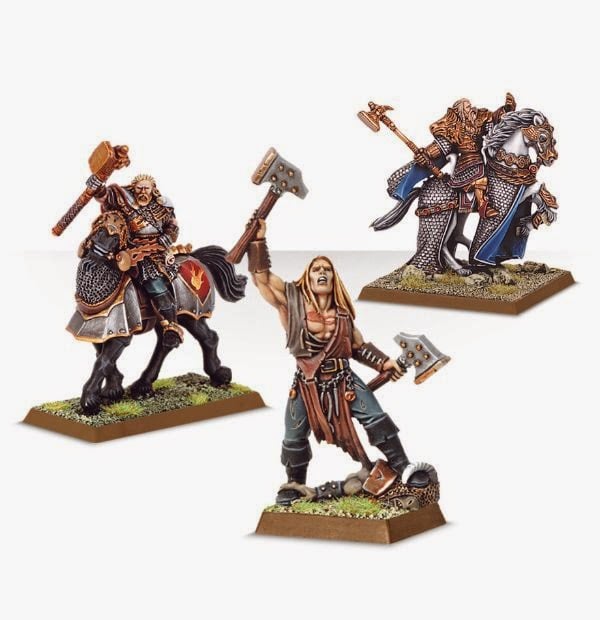 Subscribe to our newsletter!
Get Tabletop, RPG & Pop Culture news delivered directly to your inbox.
Could this be a teaser for the return of Sigmar's chosen champ? Maybe. Although the glove doesn't seem to fit. Oh and also these models were all from the Old World so…that's probably an issue. On the other hand, we've seen lots of heroes of old come back – reborn if you will. So who's to say what could happen.
Alternatively, it's not like Sigmar's got the monopoly on hammers. The name of the games are Warhammer: Age of Sigmar and Warhammer: 40,000. So yeah – there are LOTS of hammers floating around out there. So I'm turning this one over to you, Internet. What do you think? Help us all out and drop your ideas in the comments. Spread some Advent Engine cheer and play along with your best guesses!
Bring the hammer!