Looks like someone is getting ready to sit down and do some light reading in the latest Rumor Engine. It's Advent Mode Day 15!
It's 24 days of sneak peeks from Games Workshop thanks to the Rumor Engine's new Advent Mode. You can check out the previous day's sneak peek here. And now, let's get to the new one!
"Welcome to the Advent Rumour Engine! As a Christmas gift, we're revving up the Rumour Engine to offer a tantalising glimpse at future Warhammer models every day in the run up to Christmas. 
Take a look behind today's window and join us on the Warhammer 40,000 and Warhammer Age of Sigmar Facebook pages to share your guesses. Then come back tomorrow for another mysterious image – and no cheating by trying to open a window early!"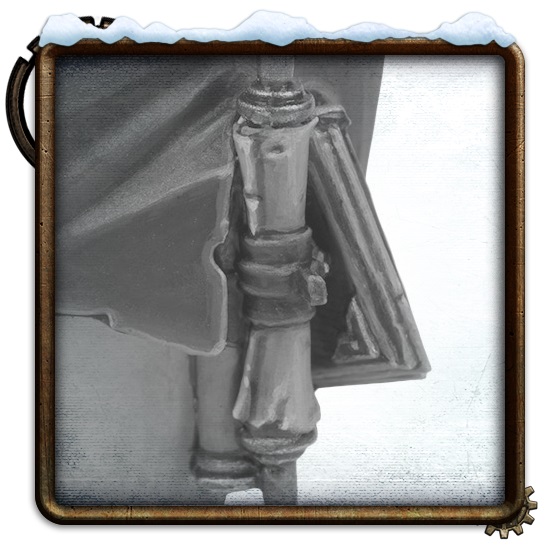 So we have what looks like a pair of scrolls and possibly a book in this preview. Could these be attached to the waist of some new adventurer? Could they be related to previous Rumor Engines like Day 2's Rumor Engine: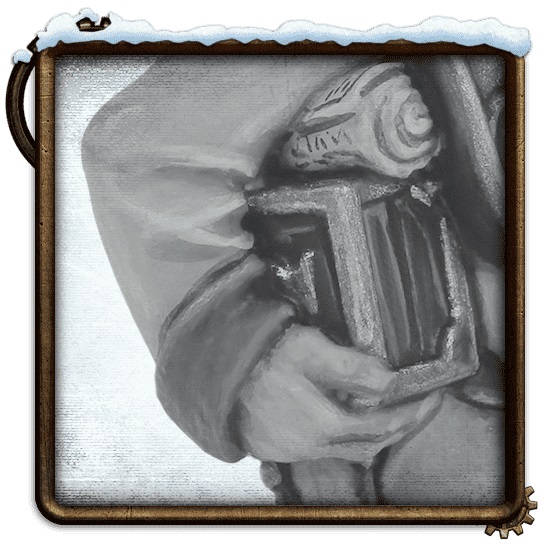 This model certainly seems like the bookish type. I am wondering what they are doing with all those reading materials. Are they masters of the arcane arts? Perhaps scientists justs trying to collect some data? Bookworms looking for a place to sit and read? Who knows (well, other than Games Workshop). We'll have to wait to find out for sure. But in the meantime, let's all play the guessing game in the comments section.
If you've got an idea or two let us know what you think this one could be. We want to hear your theories. And also – what do you think of the Advent Rumor Engine so far? We have 9 more to go and then…Well I guess we'll all find out!
I'm going to go with "a wizard did it" for this one.