It's Day 18 of Advent Mode for the Rumor Engine and this one's all about the smashing.
It's 24 days of sneak peeks from Games Workshop thanks to the Rumor Engine's new Advent Mode. You can check out the previous day's sneak peek here. And now, let's get to the new one!
"Welcome to the Advent Rumour Engine! As a Christmas gift, we're revving up the Rumour Engine to offer a tantalising glimpse at future Warhammer models every day in the run up to Christmas. 
Take a look behind today's window and join us on the Warhammer 40,000 and Warhammer Age of Sigmar Facebook pages to share your guesses. Then come back tomorrow for another mysterious image – and no cheating by trying to open a window early!"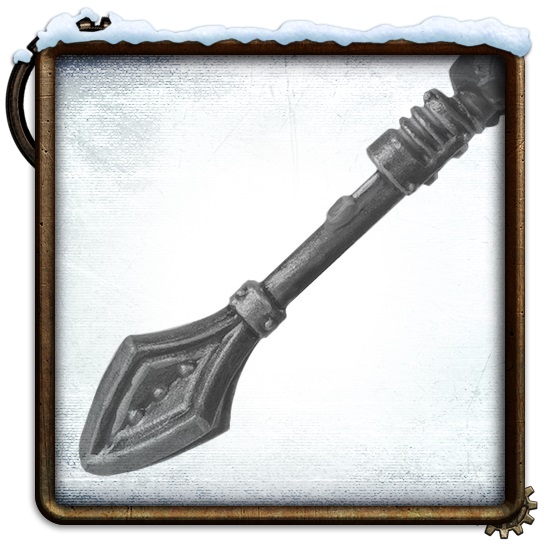 Clearly we have a mace here but what's interesting is the handle. That sure looks like a power weapon to me – so I'm going to go ahead and say this is a weapon from the Grimdark and not the Mortal Realms. On top of that, I'm pretty sure we can narrow this down even further and go ahead and say it's probably an imperial weapon at that. And if I had to guess, it's either a Sister of Battle weapon or Adeptus Mechanicus.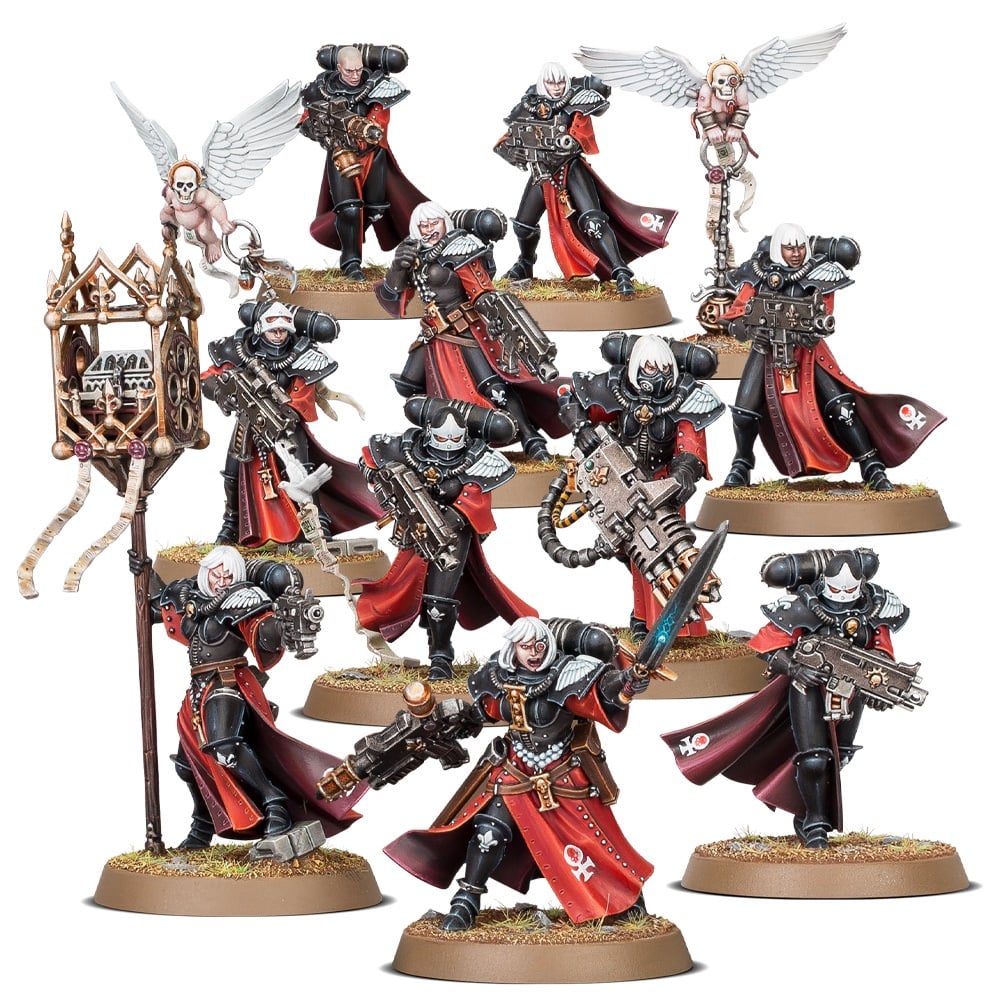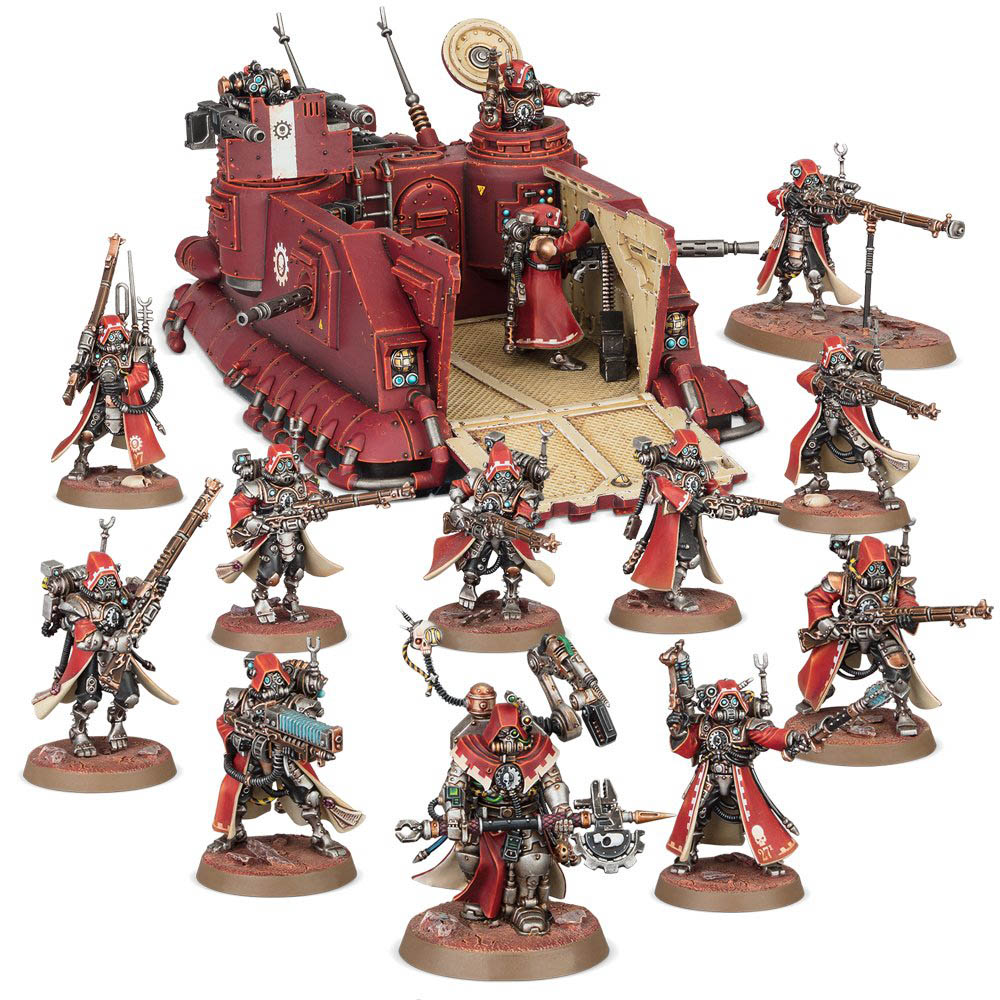 Why those two? Well, it doesn't look bulky enough to be a Space Marine. And I haven't seen an Astra Militarum Officer using a power mace before. It could be the gloved hand of a Commissar or some other character. But I still think Adeptus Sororitas is the strongest contender right now.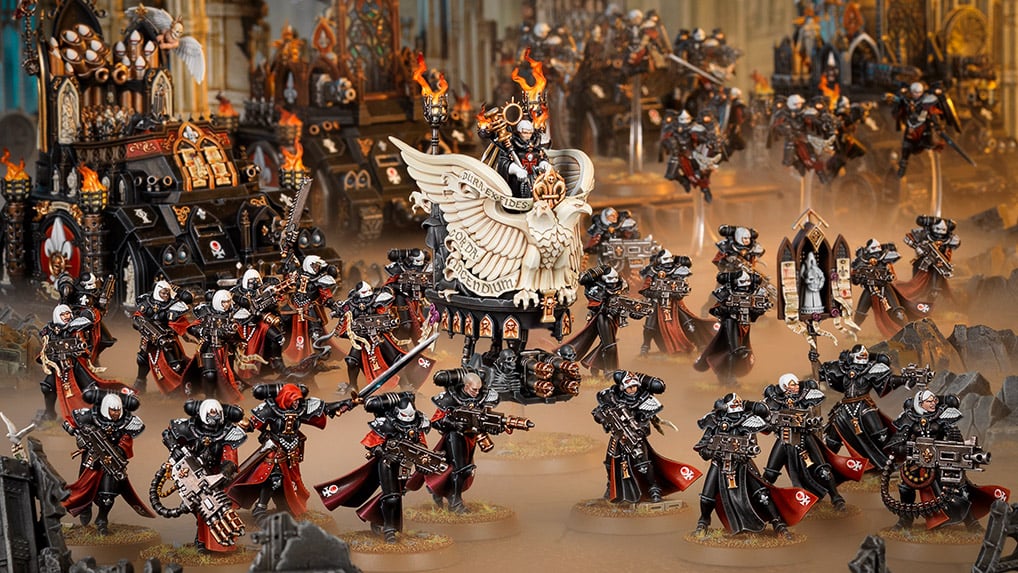 I'm also pretty sure that GW has some more Sisters stuff on the way. Wasn't there another model teased not so long ago? But hey, that's just my guess – now it's your turn! What do you think? What are we looking at and who do you supposed is wielding that mace? If you've got a guess drop us a line in the comments because we'd love to hear your theories.
What do you think? Who's using a Power Mace?