GW Advent Engine: Day 17 – Raise A Flag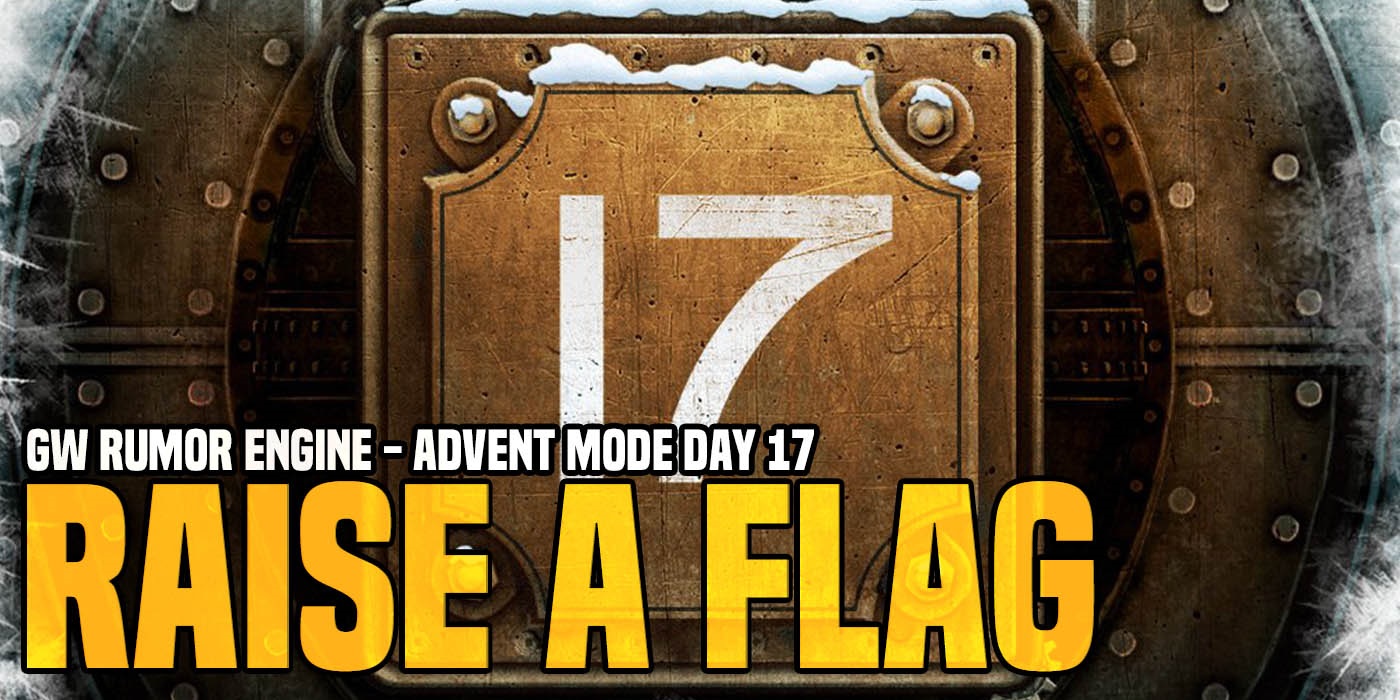 Someone's flag is still there – it's the latest Rumor Engine from Games Workshop on Day 17 of Advent Mode!
It's 24 days of sneak peeks from Games Workshop thanks to the Rumor Engine's new Advent Mode. You can check out the previous day's sneak peek here. And now, let's get to the new one!
"Welcome to the Advent Rumour Engine! As a Christmas gift, we're revving up the Rumour Engine to offer a tantalising glimpse at future Warhammer models every day in the run up to Christmas. 
Take a look behind today's window and join us on the Warhammer 40,000 and Warhammer Age of Sigmar Facebook pages to share your guesses. Then come back tomorrow for another mysterious image – and no cheating by trying to open a window early!"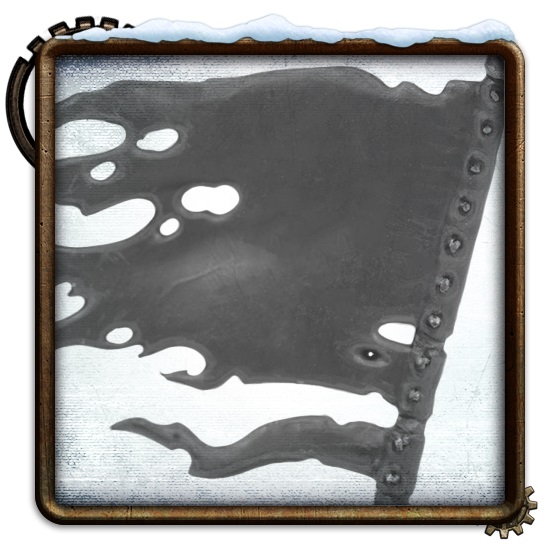 What are we looking at today? Well, it's very clearly some type of banner or flag that has seen better days. It's ripped and torn and probably needs to be retired soon. So what could this be for? My money is on something undead as they aren't afraid to use torn up banners and (let's call them) second-hand items.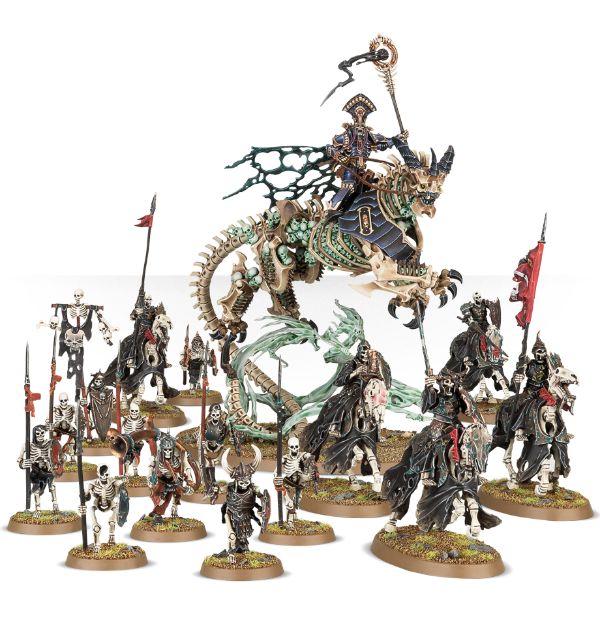 What's also interesting is what the flag is attached to and how it's fastened to the object. It's relatively thin – is that a rope or some type of taut cordage? Could it be a rod of some type? And has the flag or banner be nailed into place using studs?
It's an interesting design for sure which makes me wonder what the heck it's supposed to be. But that's where you come in! If you've got ideas we want to hear them. The internet is a wonderful (and sometimes scary) tool that people can use to solve all sorts of issues. Now is when we outsource solving it to you – the more eyes we get on this one the better the chances are of figuring out what the heck we're looking at.
Drop your ideas in the comments and let's all have some fun solving this one together!
Subscribe to our newsletter!
Get Tabletop, RPG & Pop Culture news delivered directly to your inbox.