This new Rumor Engine has a rifle, man! Or does it…find out with Day 19 of Advent Mode.

It's 24 days of sneak peeks from Games Workshop thanks to the Rumor Engine's new Advent Mode. You can check out the previous day's sneak peek here. And now, let's get to the new one!
"Welcome to the Advent Rumour Engine! As a Christmas gift, we're revving up the Rumour Engine to offer a tantalising glimpse at future Warhammer models every day in the run up to Christmas. 
Take a look behind today's window and join us on the Warhammer 40,000 and Warhammer Age of Sigmar Facebook pages to share your guesses. Then come back tomorrow for another mysterious image – and no cheating by trying to open a window early!"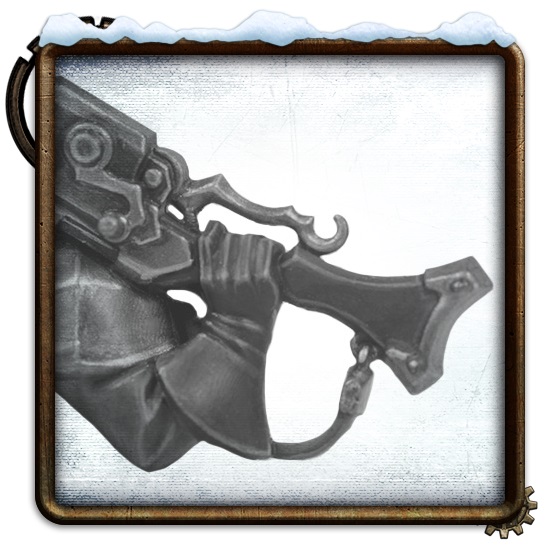 We're clearly looking at some type of firearm. And also the arm of the person who would be firing it. The design looks a little archaic. Fancy, but not exactly modern. In fact, I wonder if that's not a rifle but some type of bolt-thrower or crossbow. Why else would it have a crank?!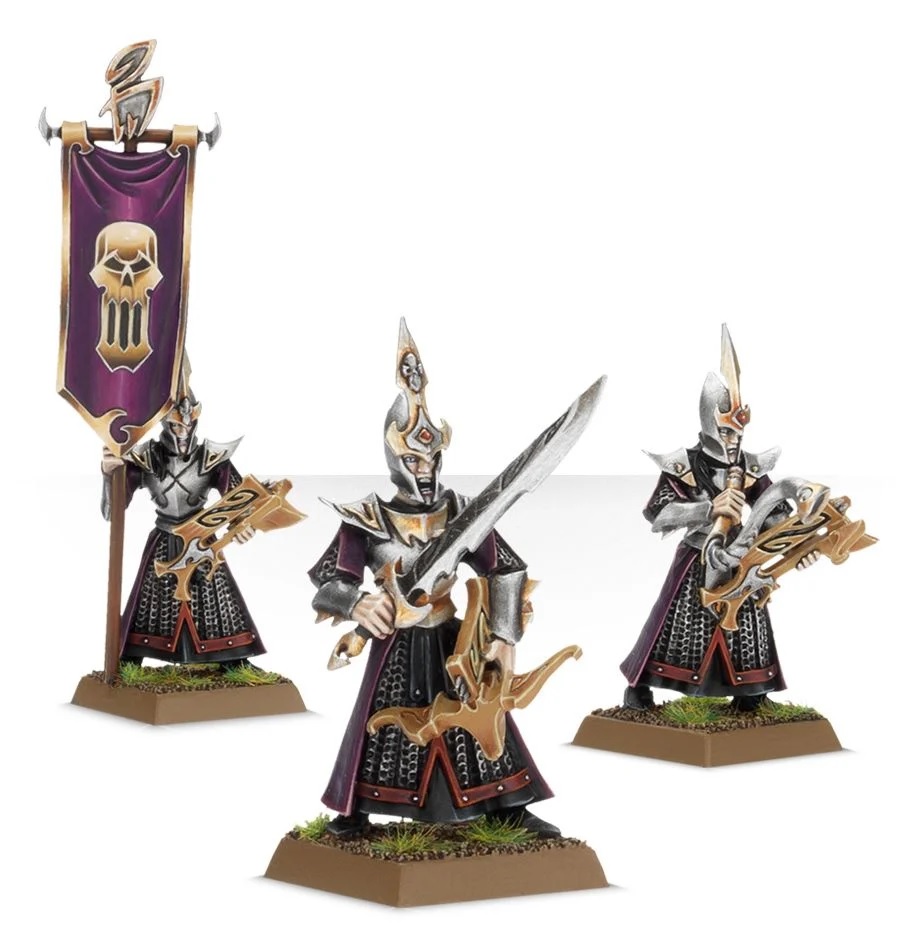 How old are these models again? Are they about due for a replacement?
Alternatively, we also have the gun toting Khardron Overlords. The have all sorts of guns – maybe they have one with a crank.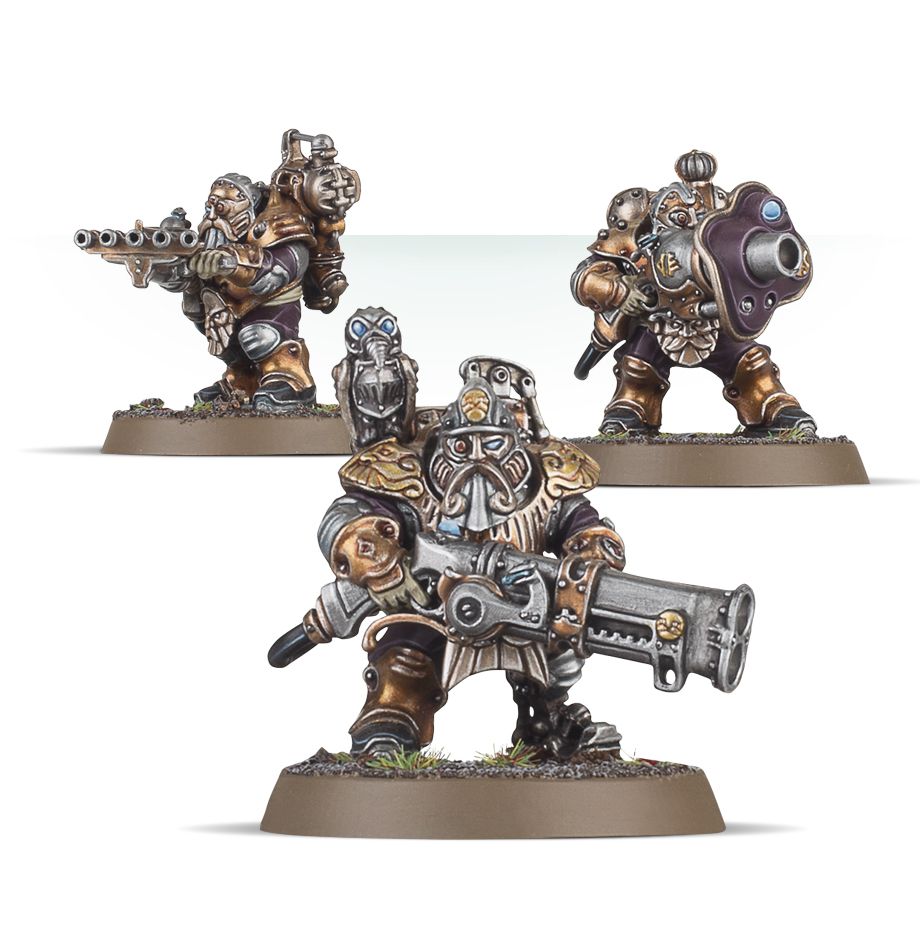 While it wouldn't be out of the question, the arm doesn't exactly scream "aethersuit" does it. Hmm…this is a tough one. But now it's your turn to guess! If you've got any ideas we want to see them. Share them in the comments and let's try to figure this one out together. That's part of the fun of these Rumor Engines afterall: sharing your guesses!
So what do you think? New Shadow Aelves were teased and they might be packing some ranged firepower…
C'mon now Internet Detectives – let us know what you think this one is in the comments.