Start saving your pennies, the blacksmith kit you wanted your Kingdom set as a kid is almost here.
The design is by creator Namirob – it gained 10k votes last June and was in review stage by Lego early this year. It's being rumored to be out in February and in the $120+ range. The process from review to market is about a year, so this rumor is about right and I'm expecting it to be on the upper-end price wise due to the amount of detail.
You can explore two different stories, which you can see by a lift-off technique. On the first story the forge can be seen and on the second is the living area. From the outside, the Medieval Blacksmith is surrounded by many plants, animals, and a large tree. Moreover, this set includes 3 minifigures and a lot more small details.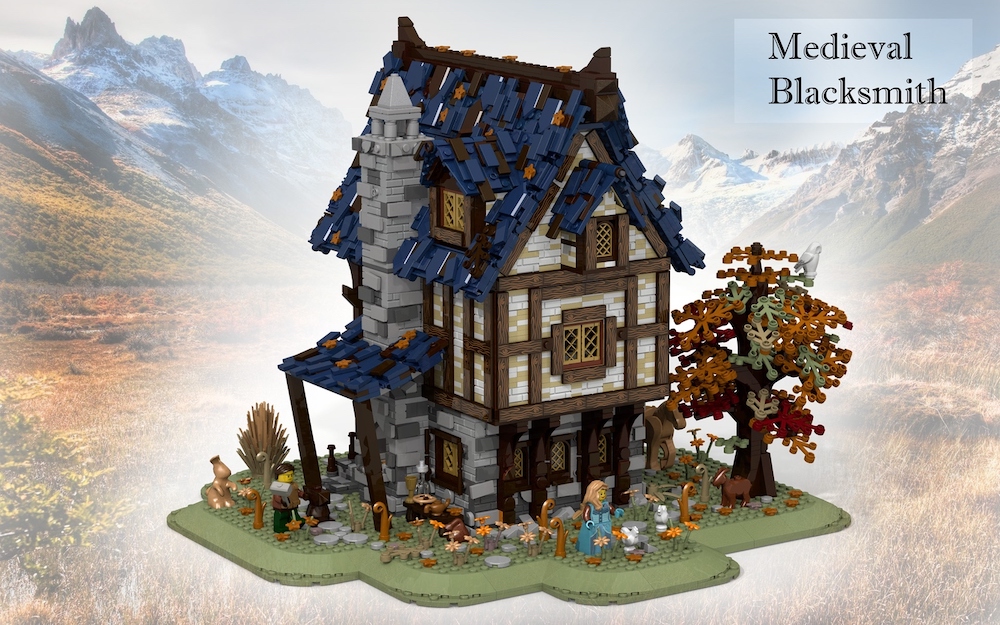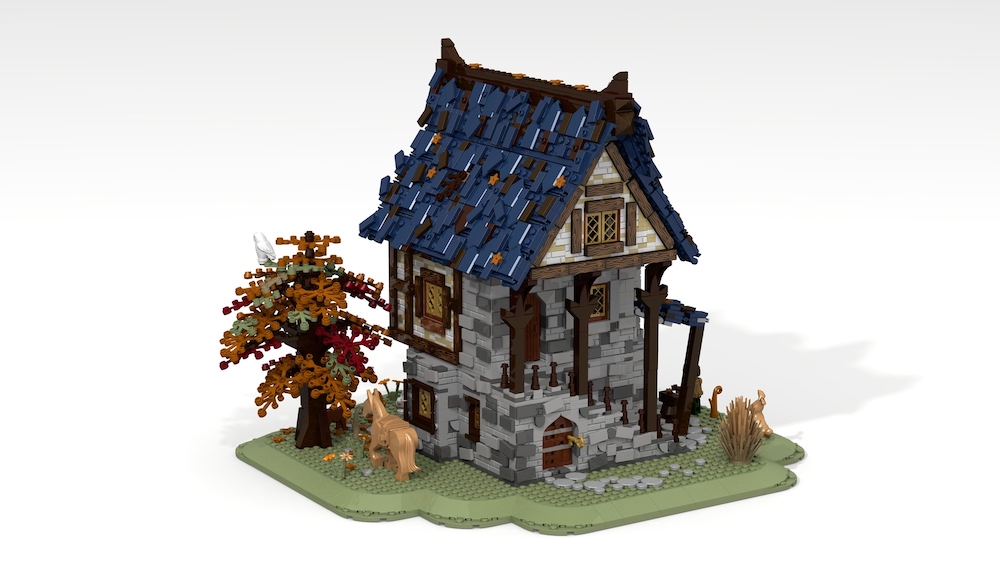 Second-floor living quarters…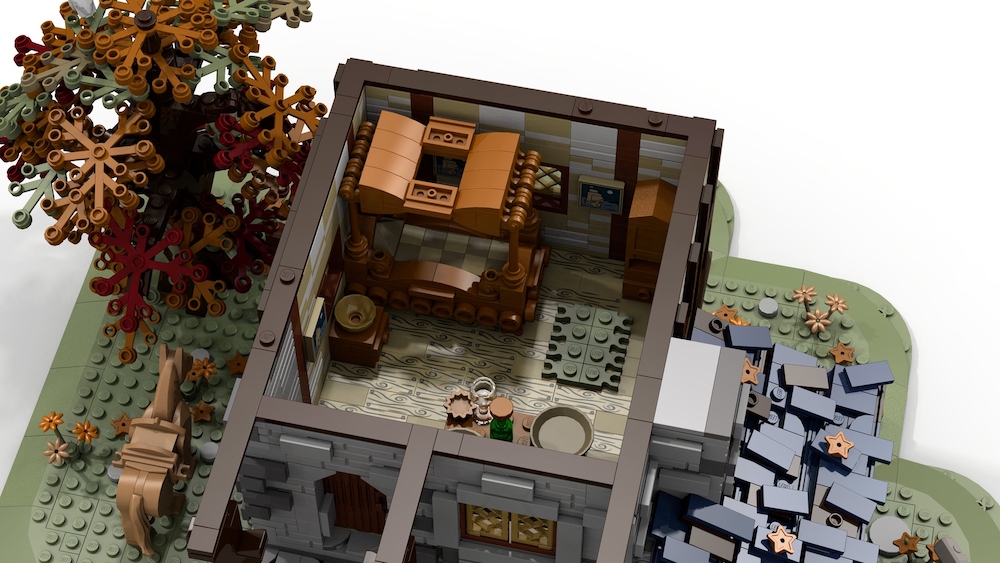 First-floor smithy…