The Ratkin warband is getting an overhaul and some awesome new models in the new year.
The warband was discussed during Mantic's Virtual Open Day earlier this month. They have shared a closer look at the rules and painted models over the holiday. There are some major changes in new warband rules compared to the free warbands PDF that's out right now. Take a look and make sure you check out Ronnie's 2020 review!
All the available units:
Grunt: Wretch, Vermintide
Warrior: Warrior, Hackpaw
Support: Shock Trooper, Swarm-crier, Scurrier
Large: Night Terror, Nightmare Gunner, Nightmare Driller
Spellcaster: Warlock, Twitch Keenear
Command: Birthing Daughter, War Chief, Brute Enforcer
One of the more interesting additions is the inclusion of a Ratkin Nest. This is a token that can be placed at the start of the game and can be used to cause all sorts of fun havoc for your enemy. Not only does a nest provide the opportunity to bring back Grunts that are taken out, but the Birthing Daughter also gets a boost to her Power Dice when near the nest too. We'll have plenty more on how to play as the Ratkin as we near the release.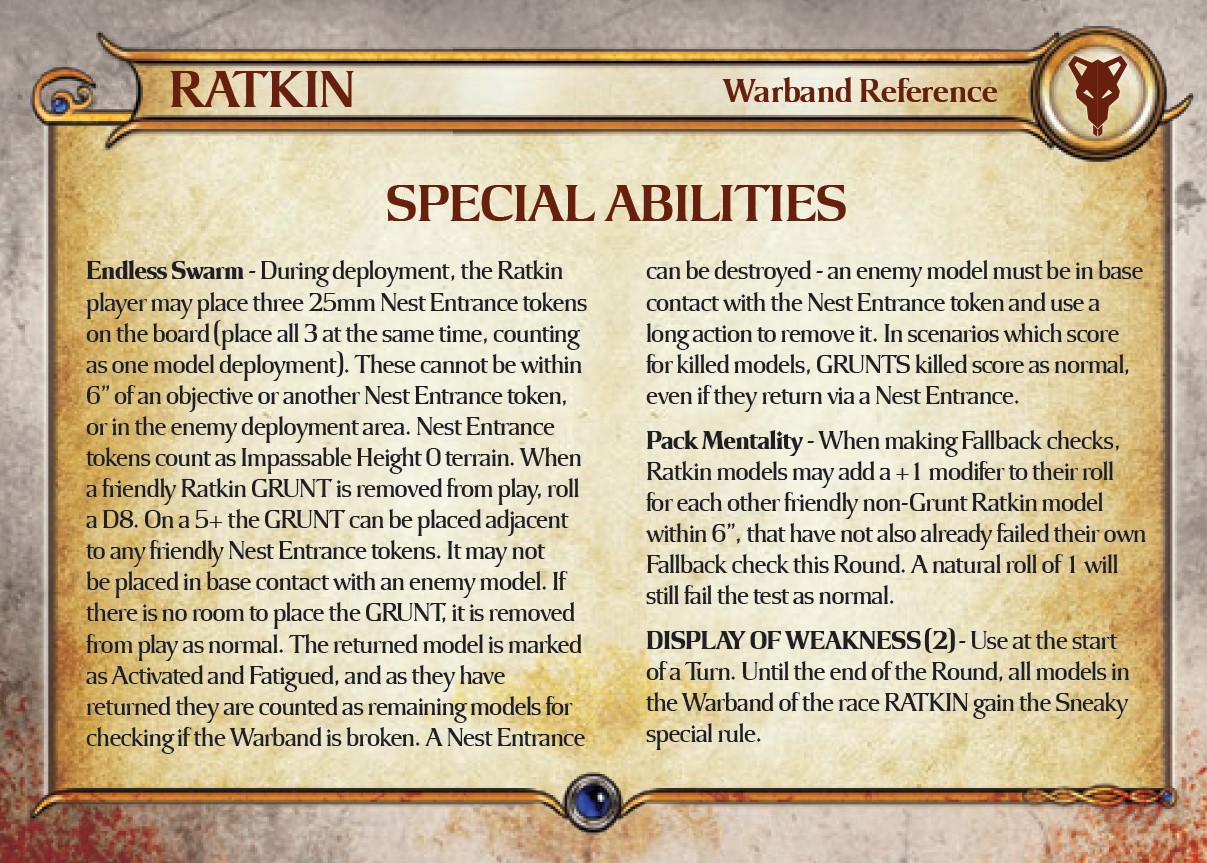 New Ratkin Minis
Swarm-Crier
These repulsive and weak-minded vermin are those warlocks sent mad by the tumultuous sorcery of the Abyss. Unable to cope with the bizarre visions that plague their fragile minds, most tear out their own eyes or go blind from the horrors they witness. Unburdened from the curse of sight, they act as assistants for the Warlocks and during battle bellow the teachings of the Wicked Ones to the gathered swarms or lead a chorus of the dirge-like Screech-songs.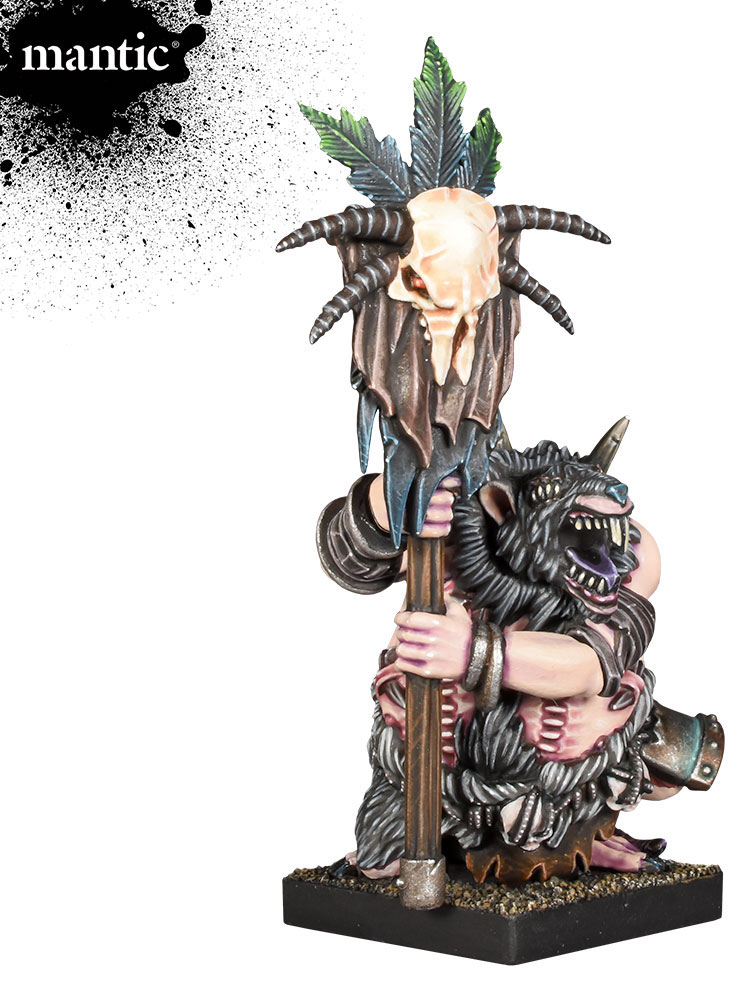 Birthing Daughter
Although the war chiefs often take command of large armies of Ratkin, the Birthing Daughters are second in command – after the despotic Brood Mother. Used to nurse the numerous offspring of the Brood Mother, and the other Birthing Daughters, they must even take their pups into battle and carry them on their back.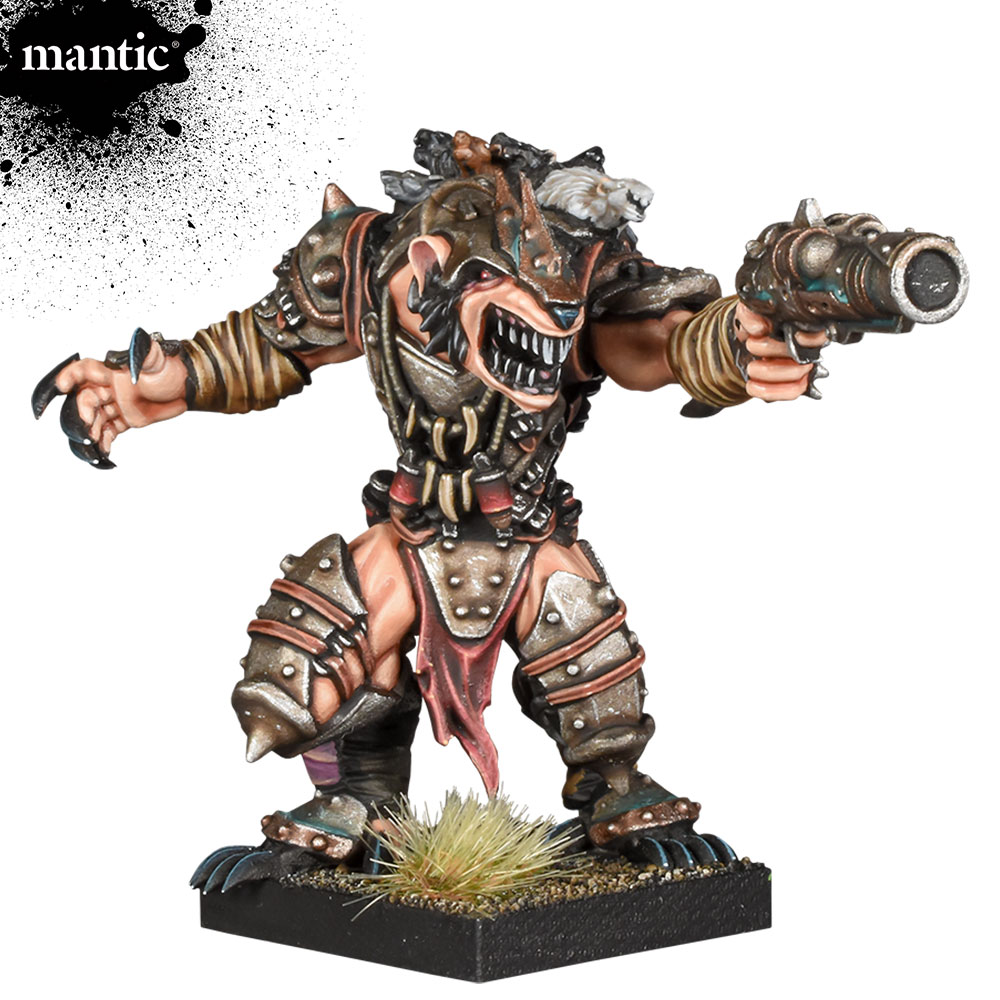 Brute Enforcer
When roused to war, the slaves are let loose from their cages and herded into battle by the Brute Enforcers. Many are trampled to death in the initial rush for freedom, but the Brood Mother does not care, there are always more to replace them.