Mantic Open Day Reveals – Kings of War, Vanguard, Dreadball, and Deadzone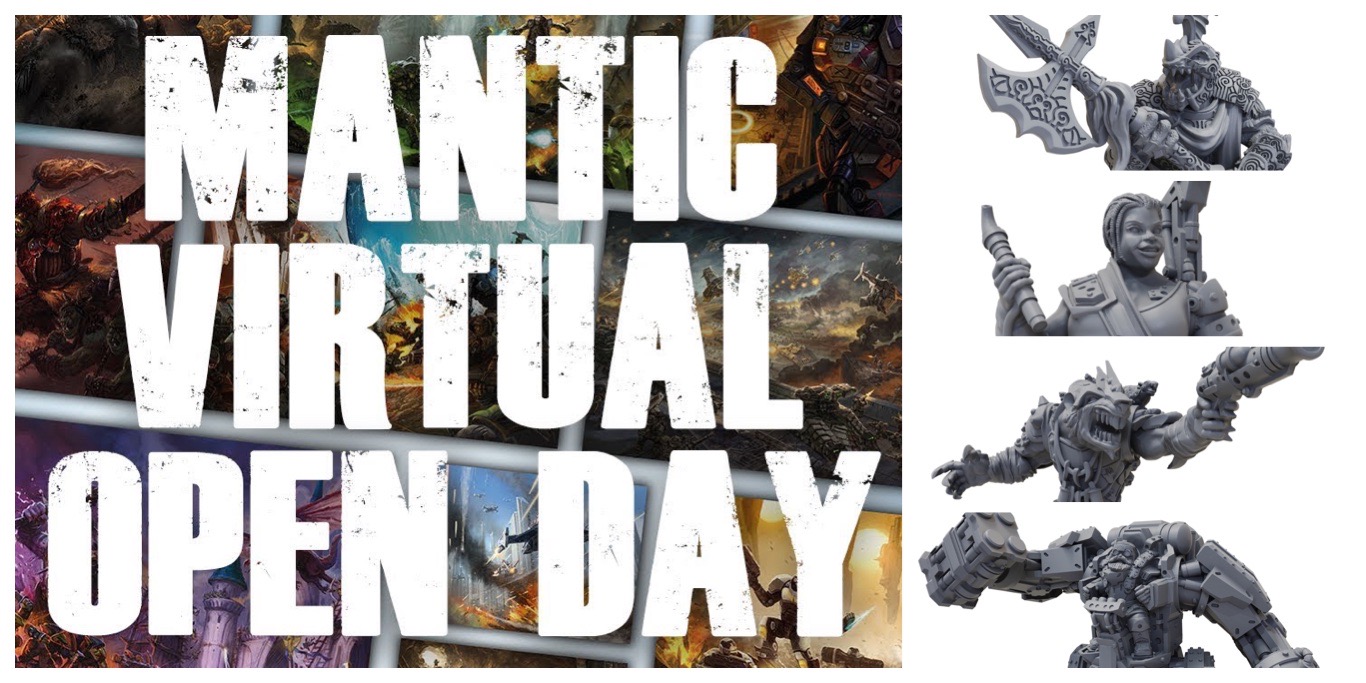 There are a lot of big things coming next year – Armada expansions, new warbands and supplements, and a really big nasty rat.
Mantic's online Open Day was 6 hours jam-packed with new units for multiple games, a behind the scene look at creating new minis, chats with the studio game designers, what's going on with COVID, and plans for the future. The stream opens with the sci-fi games updates, and the big Kings of War and Vanguard announcements are at the 3:10:30 mark. There's a lot more in there that's worth hanging out to watch – including a live sculpting session with Luigi Terzi at 1:09:00.
Highlights from Vanguard and Kings of War via Mantic:
It's been a massive year for Kings of War. We kicked things off with the Abyssal Dwarfs, before launching two more hard plastic kits: goblins (yay!) and Ratkin. The latter is where we'll be picking up things in 2021, by releasing pretty much every single Ratkin unit in the game. Currently, they're only available in the War in the Holds two-player set (which thankfully will be back in stock soon). However, we'll have plenty more coming for the army launch in early 2021.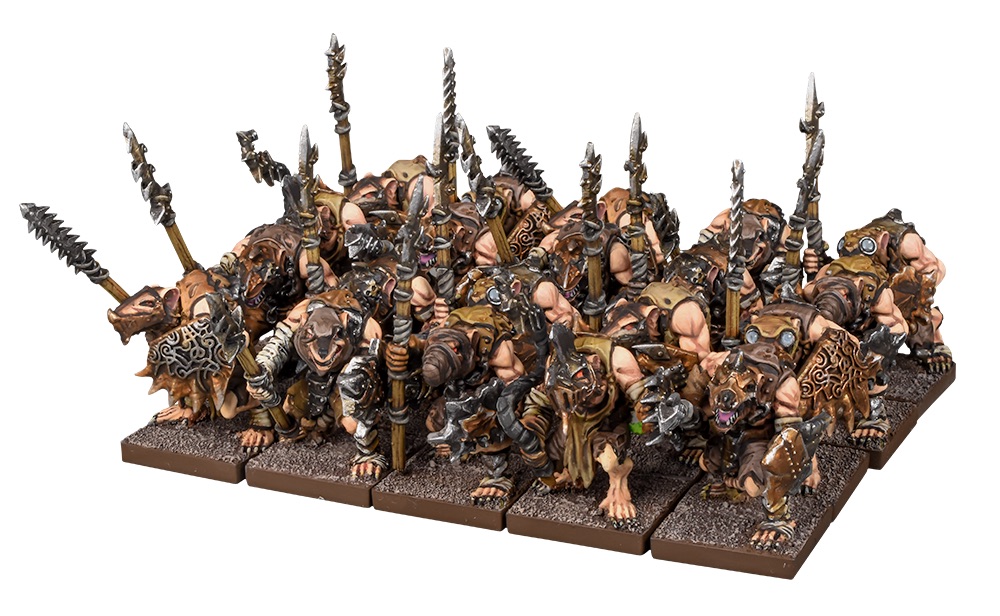 One of the most amazing (and disgusting) units in the Ratkin range is the Mutant Rat Fiend (painted by Angel Giraldez). This terrifying beast comes on a 75mm base and is basically a load of rats all fused together into one disgusting mess. We're currently debating if this should go into Deadzone too!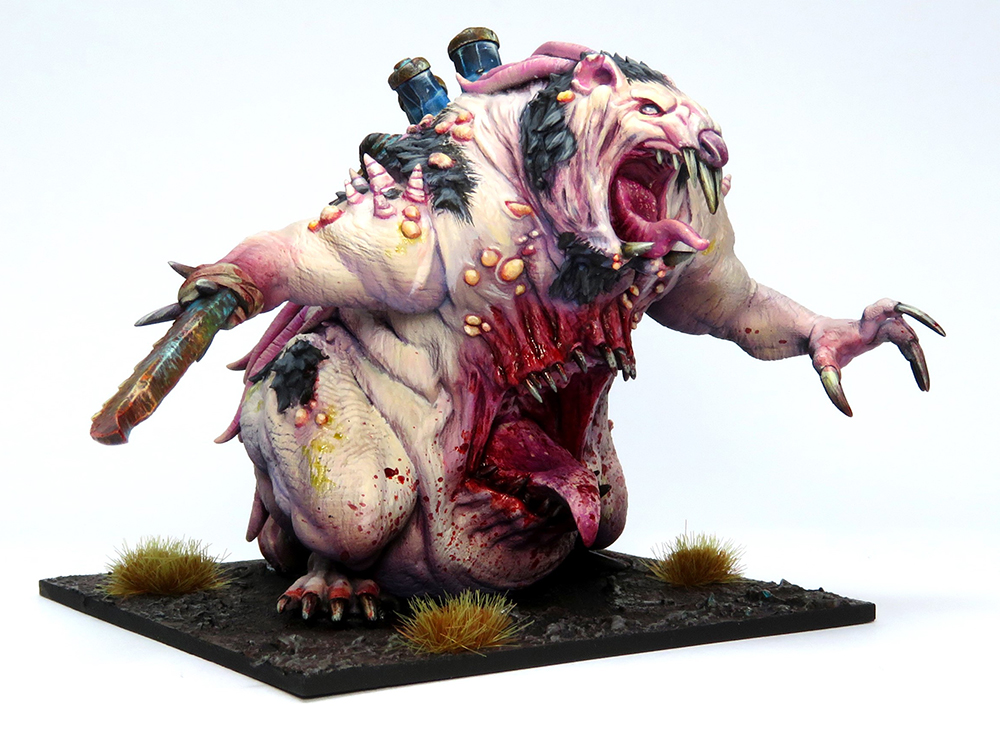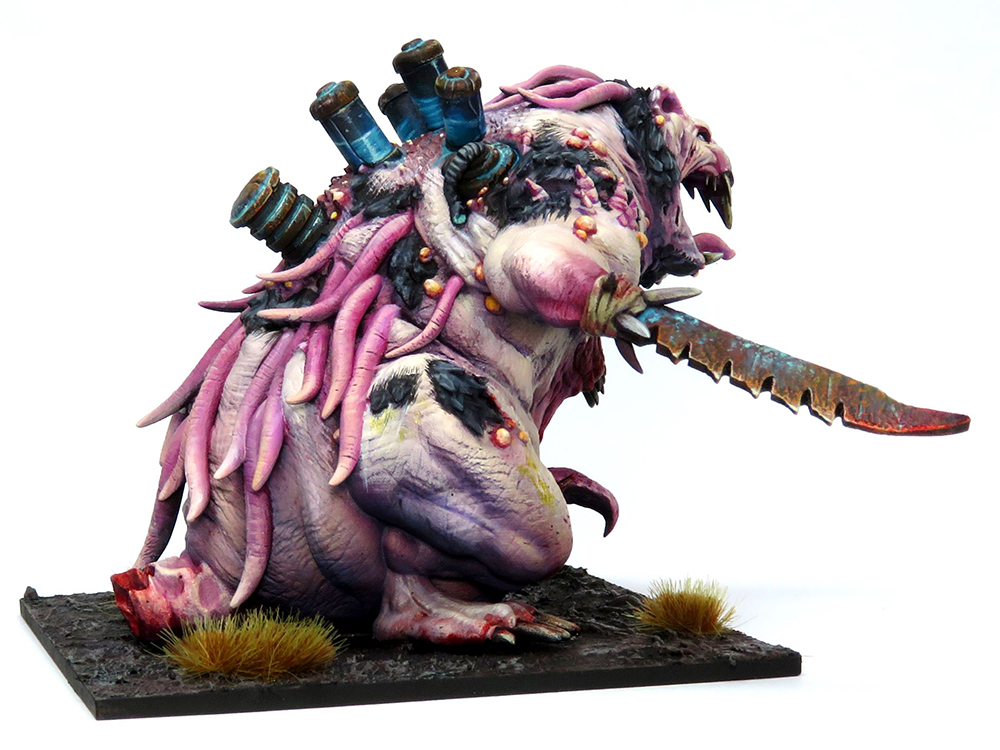 2021 is shaping up to be a very exciting year for Vanguard with two warbands on the release schedule already! And both play very differently, adding plenty of tactical options for all you Vanguard commanders. 
First up we've got the Ratkin. It's really exciting to be tapping into not only a brand-new faction but a totally new range of miniatures. The Ratkin have been in the Kings of War fluff since the first Uncharted Empires but we've never released any miniatures. Well, in 2021 we're going to change all that with a Vanguard warband and a Kings of War army. So, let's take a look at some of the minis that will be making up your Vanguard warband.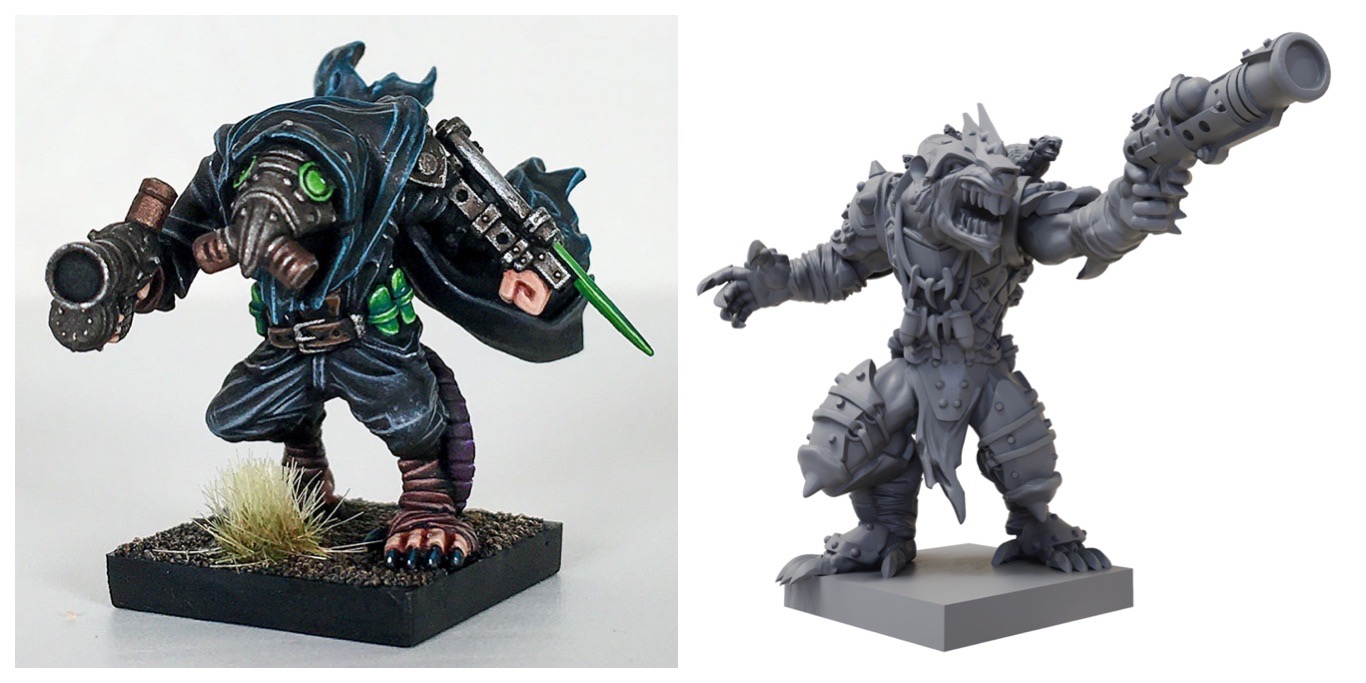 Above Left – The Master Scurrier (painted by Matt Kennedy)
Above Right – Birthing Daughter warband leader
Below Left – Alternate Warlock (painted by Matt Kennedy)
Below Right – War-Chief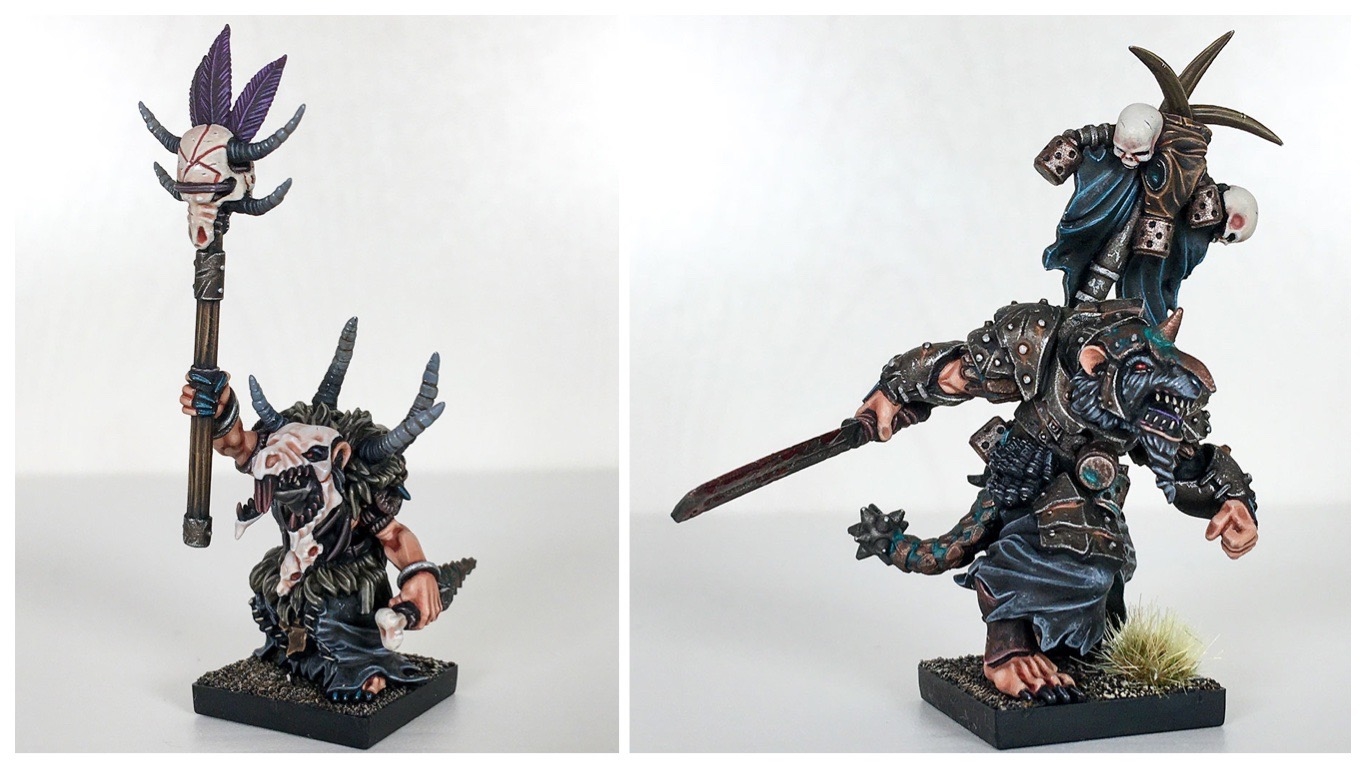 Subscribe to our newsletter!
Get Tabletop, RPG & Pop Culture news delivered directly to your inbox.
As if the Ratkin weren't already exciting enough, 2021 will also see the release of the Salamander warband. Again, this is an army that has been around since the original Uncharted Empires, but hasn't seen a great deal of miniatures. The Salamander warband will play on the fiery nature of the faction, whilst also giving them a more distinct appearance.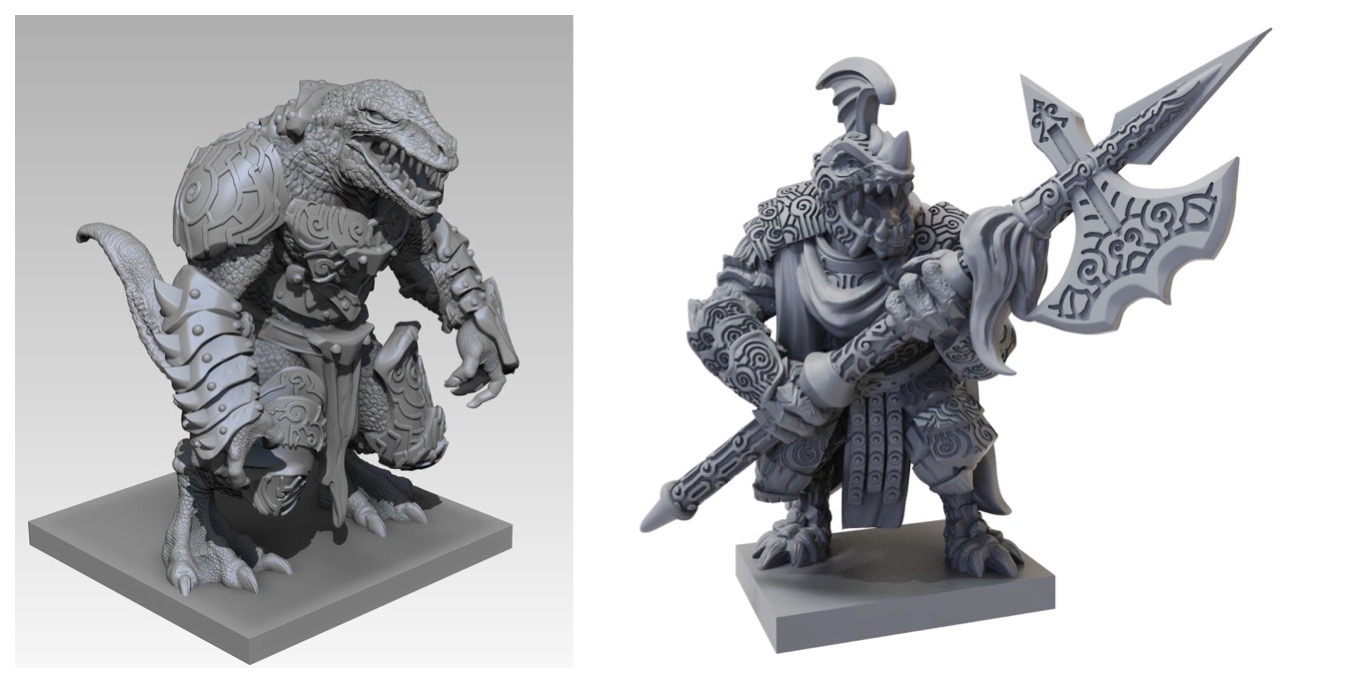 Above Left – Tyrant
Above Right – Ceremonial Guard Captain
Below Left – Arkosaur Mage-Priest
Below Right – Clan Lord