WWE heroes and villains meet The Masters of the Universe in this action figure line that mashes up the two and has them meet in the ring.
The Masters of the WWE Universe line takes MOTU retro bodies, adds more articulation, and turns them into famous WWE heroes and villains. The two franchises collide in weapons, costumes, and overall visual style. These four are just the latest to jump in the fight. There are two themed rings out now – Rattlesnake Mountain and Grayskull Mania – as well as several other WWE superstars and their nemeses. Each is 5.5″ tall and comes with a collector's booklet with a bio and mini-comic.
Now – choose your fighter, tag-team, or heel and jump in the ring!
WWE Masters of the WWE Universe Mr. T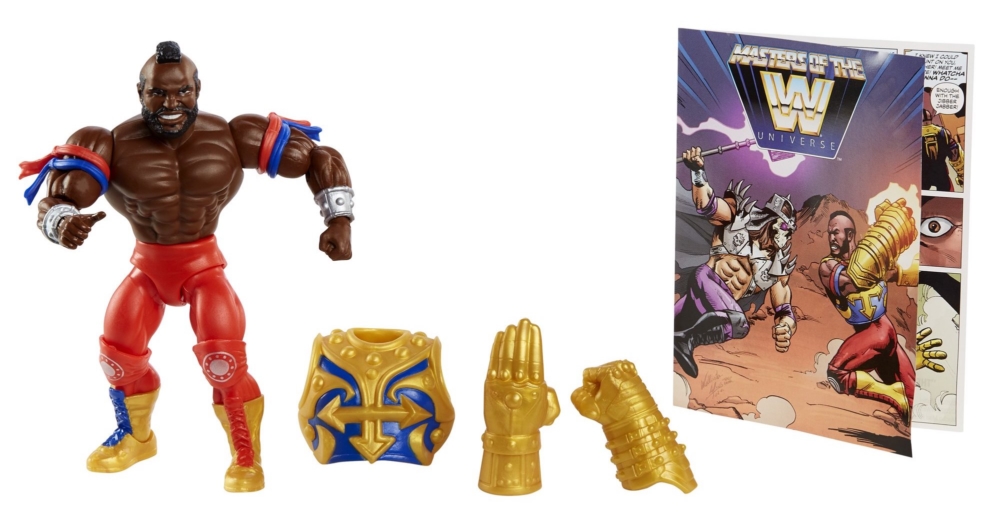 WWE Masters of the WWE Universe Seth Rollins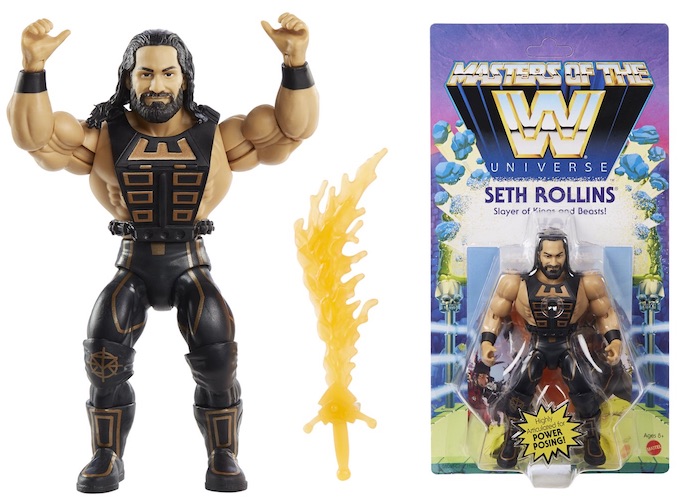 WWE Masters of the WWE Universe "The Fiend" Bray Wyatt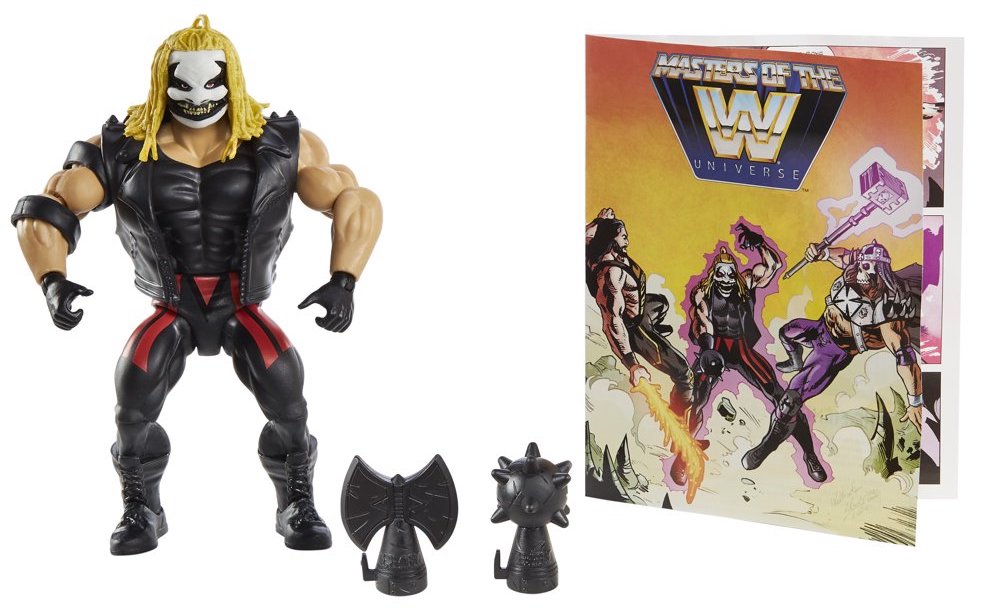 WWE Masters of the WWE Universe Jake "the Snake" Roberts