One of the most iconic Ultramarine Characters is getting a new official model from Games Workshop – Meet Captain Uriel Ventris!
If you've never heard of Captain Uriel Ventris, I have to wonder if you've been paying attention to author Graham McNeill's Ultramarines Novels. He's quite literally the star of a multi-book series that has gone on for almost two decades at this point. He's a hero of the Imperium and has had quite the story arc. And he's coming back for even more. Before we get into the model, here's a bit of a primer from GW and Graham McNeill:
If you didn't watch the whole interview – you should. Bookmark it for later. But we'll move on to the new book and also the model for those folks who want to skip on ahead. First up – the book.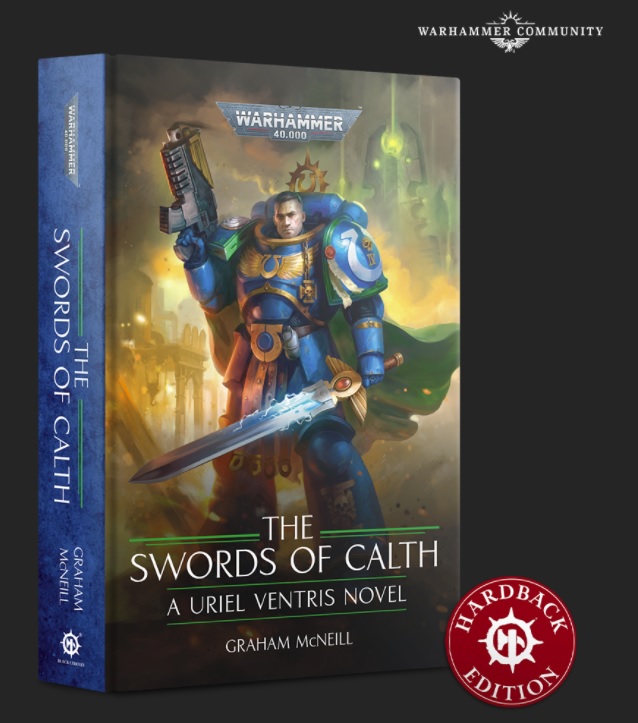 "A consistent theme in Graham's novels is Ventris' past coming back to haunt him. The Swords of Calth looks set to continue that tradition as the undying armies of the necrons rise on one of the worlds of Ultramar."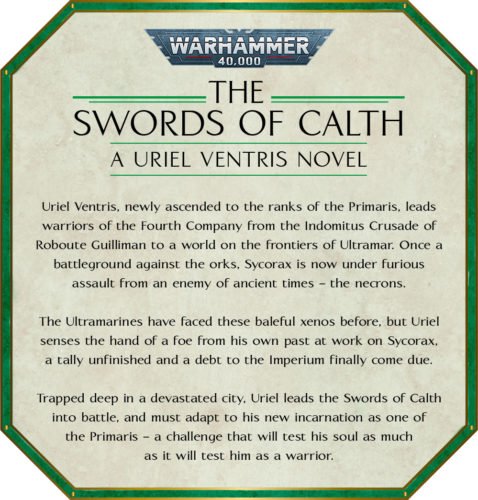 So yes – Uriel Ventris has crossed the Primaris and is still leading the Ultramarines Fourth Company. And it appears he's back to battling Necrons, too! And as a Primaris Marine, that means he's getting a new model…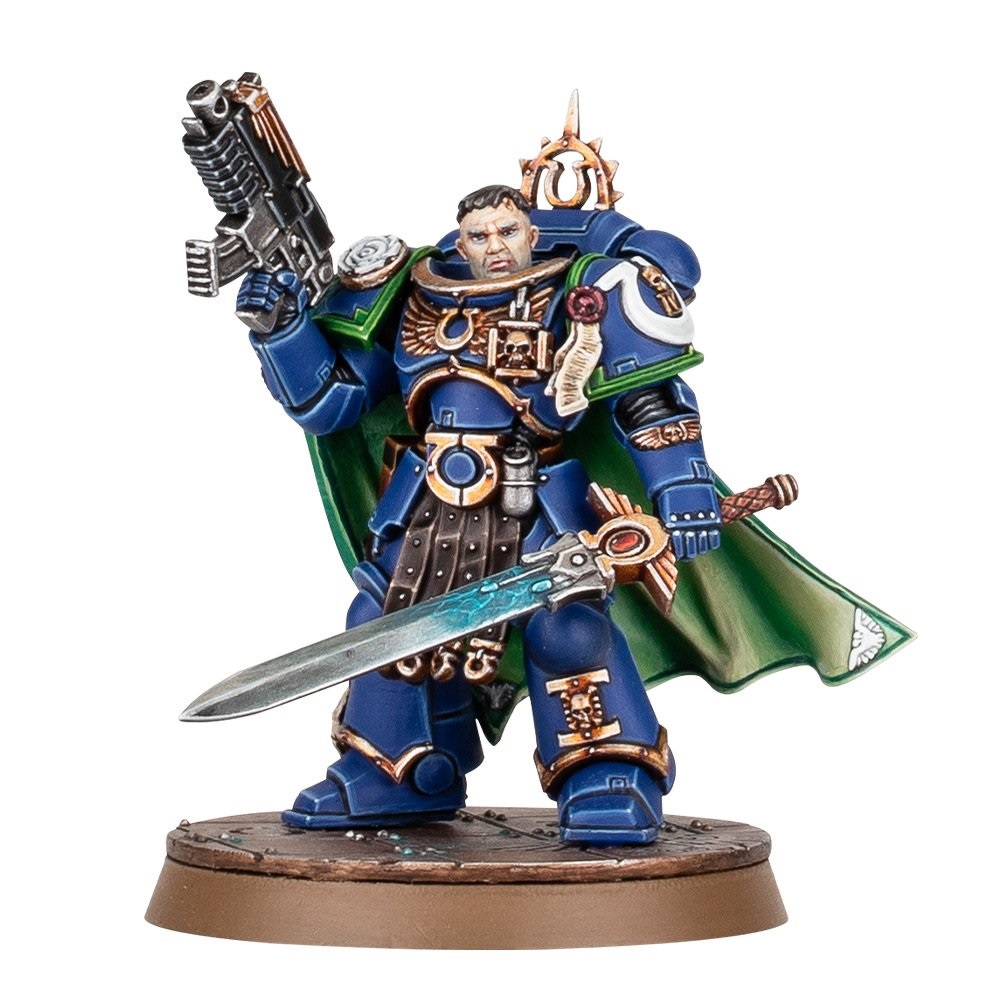 "The miniature depicts Ventris in all his Primaris glory, clad in Mark X armour and bearing all the accoutrements of his office, including the white rose of Pavonis that he earned all the way back in Nightbringer."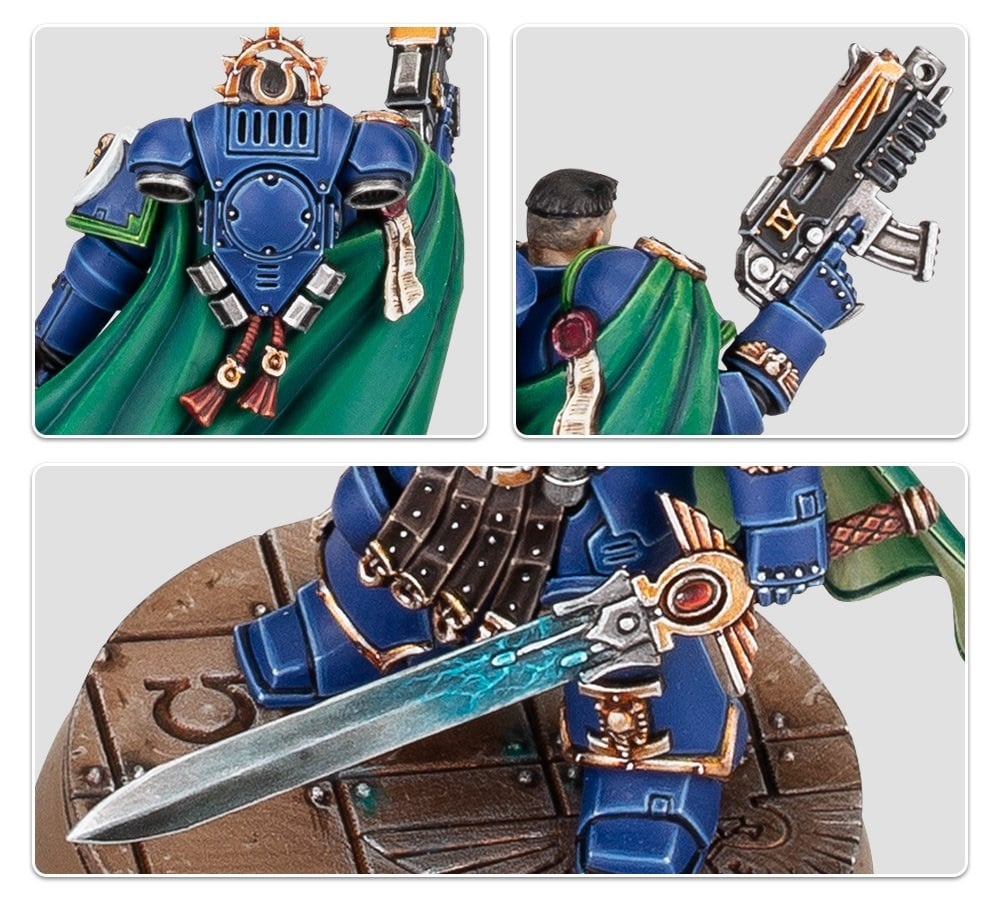 Aside from the bowl cut (we've all had to make hair style sacrifices due to the pandemic), it's a fairly detailed representation of Captain Ventris. Does it match the art work? Take a look and let us know what you think: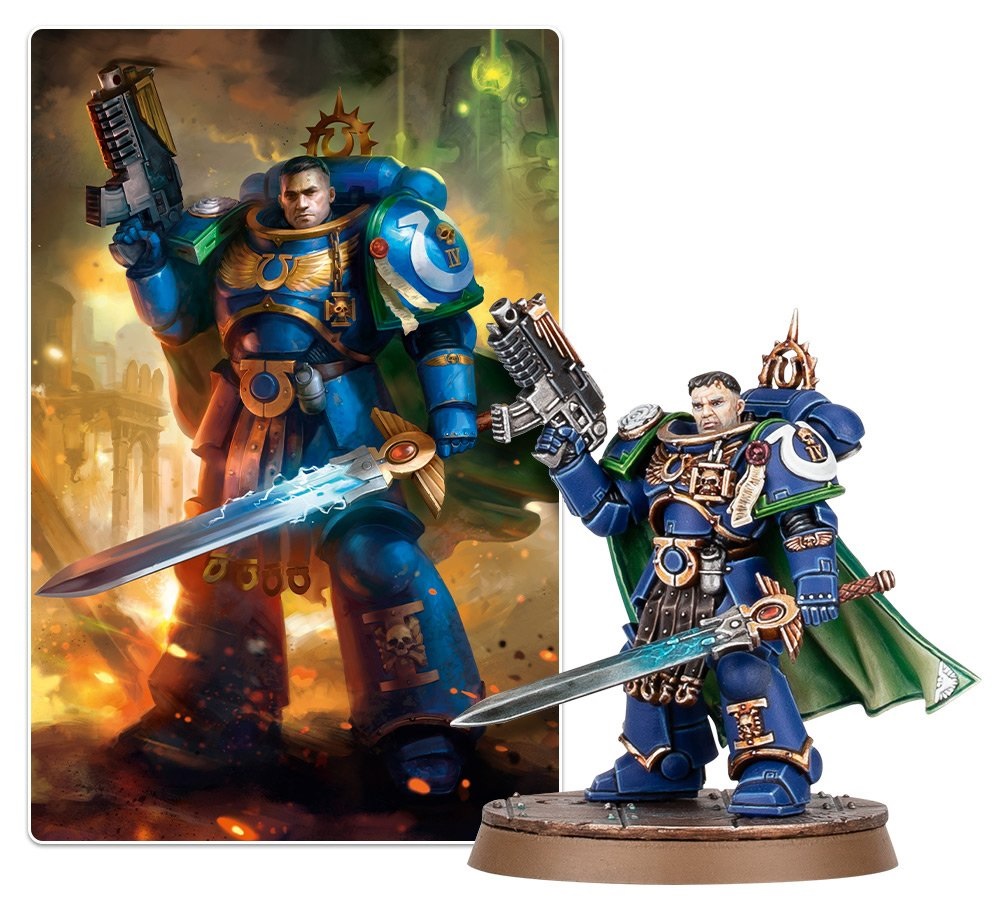 "You can experience all of Ventris' previous adventures in The Uriel Ventris Chronicles Volume 1 and Volume 2, each of which contains three novels from the series plus related short stories."
It's great to see one of the longest running heroes of the Grimdark get a new model even if his haircut isn't exactly matching the artwork. If you're looking for a fun read about a character who's always fighting an uphill battle check out the Uriel Ventris Chronicles.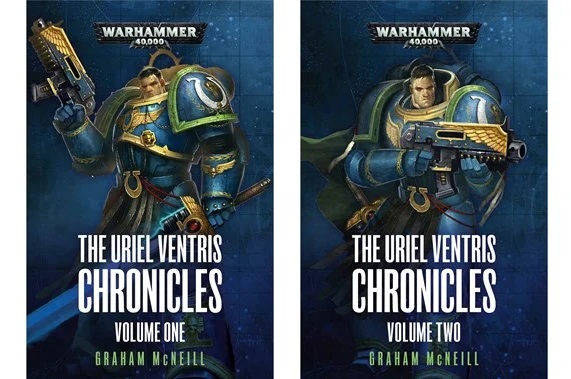 The Uriel Ventris Chronicles: Volume 1
The Uriel Ventris Chronicles: Volume 2
What do you think of the new new model? How about the fact that Captain Uriel Ventris crossed the Primaris Rubicon?!