The Death Guard's little trio of Daemon Engine's is back with an updated set of stats for 9th edition. Take a look.
This image from a miniature assembly guide has been doing the rounds. It appears to be from a new repacked 9th Edition Myphitic Blight Hauler.  It is all over facebook, and various forums.


Updated Blight Hauler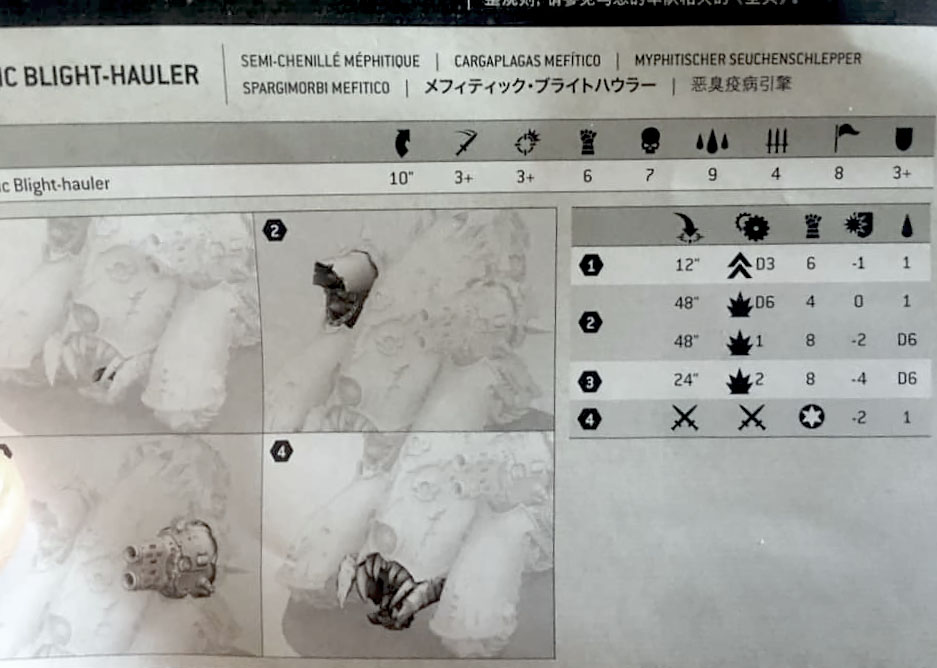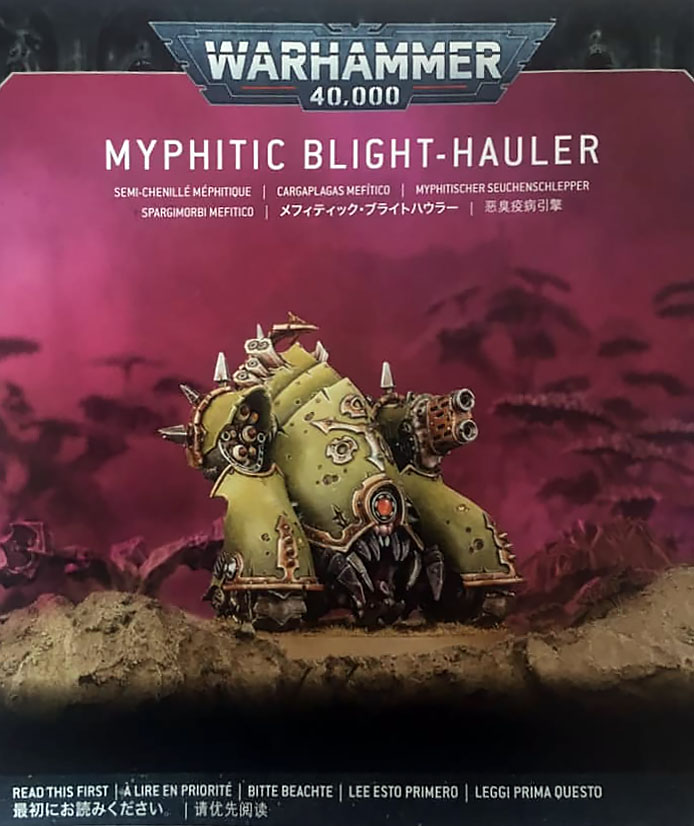 Some items from the updated statlines:
BS increases from 4+to 3+
WS increases from 4+to 3+
Attacks increase from 3 to 4
Wounds increase from 8 to 9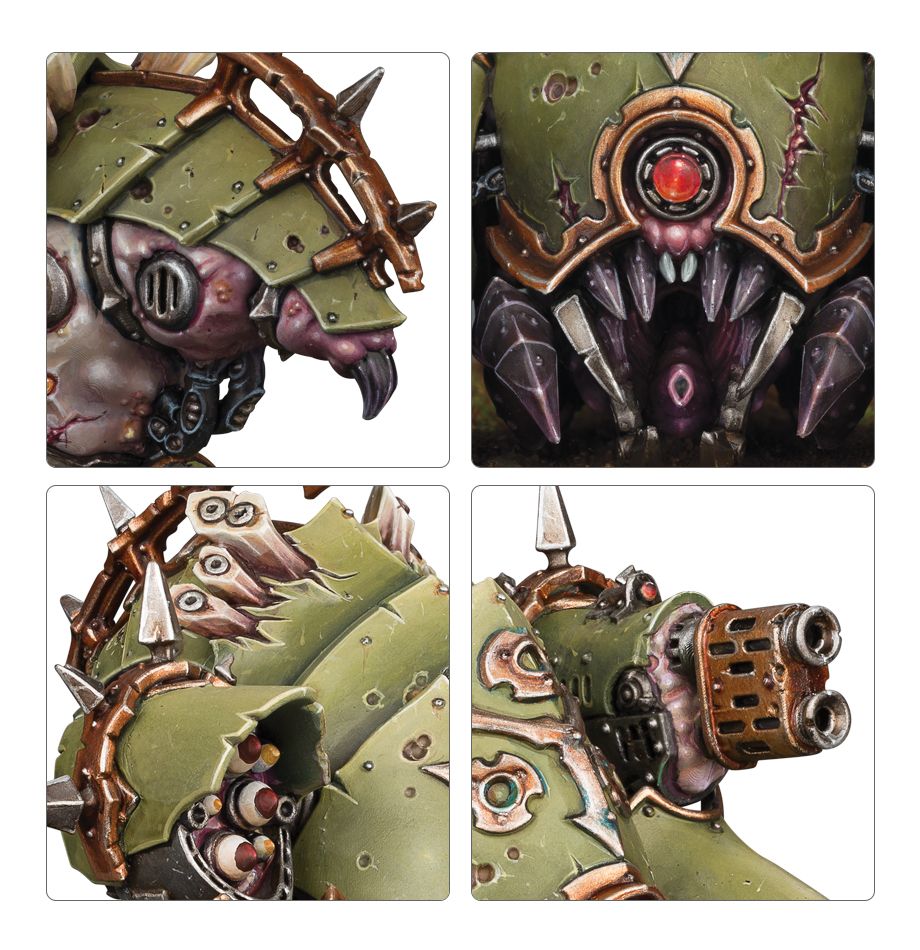 Notes
It looks like the increased lethality and durability coming to the Death Guard infantry are coming to their Daemon Engines as well. The Blight Haulers like all Daemon Engines looked ok on paper, but were hobbled by that 4+ to hit. Note that the Forge World book increased the WB/BS of Daemon Engines to 3+, so it looks like GW's Design Studio may be putting that into effect across the board for all Daemon-Engines. The CSM codex could be very interesting. We will have to wait on the points, but so far so good for the cute little guys.
I assume the full datasheet will arrive in codex Death Guard along with the new points.
All praise Grandfather Nurgle!