Build an army in the 40k App, share it, and have a chance to win an army from Games Workshop!
Yep. You're reading that correctly. By building and sharing an army list using the Battle Forge App, you can indeed win an army from Games Workshop. Obviously there are some rules and terms and conditions – but we'll get into that. In fact, GW made a handy graphic outlining this as well: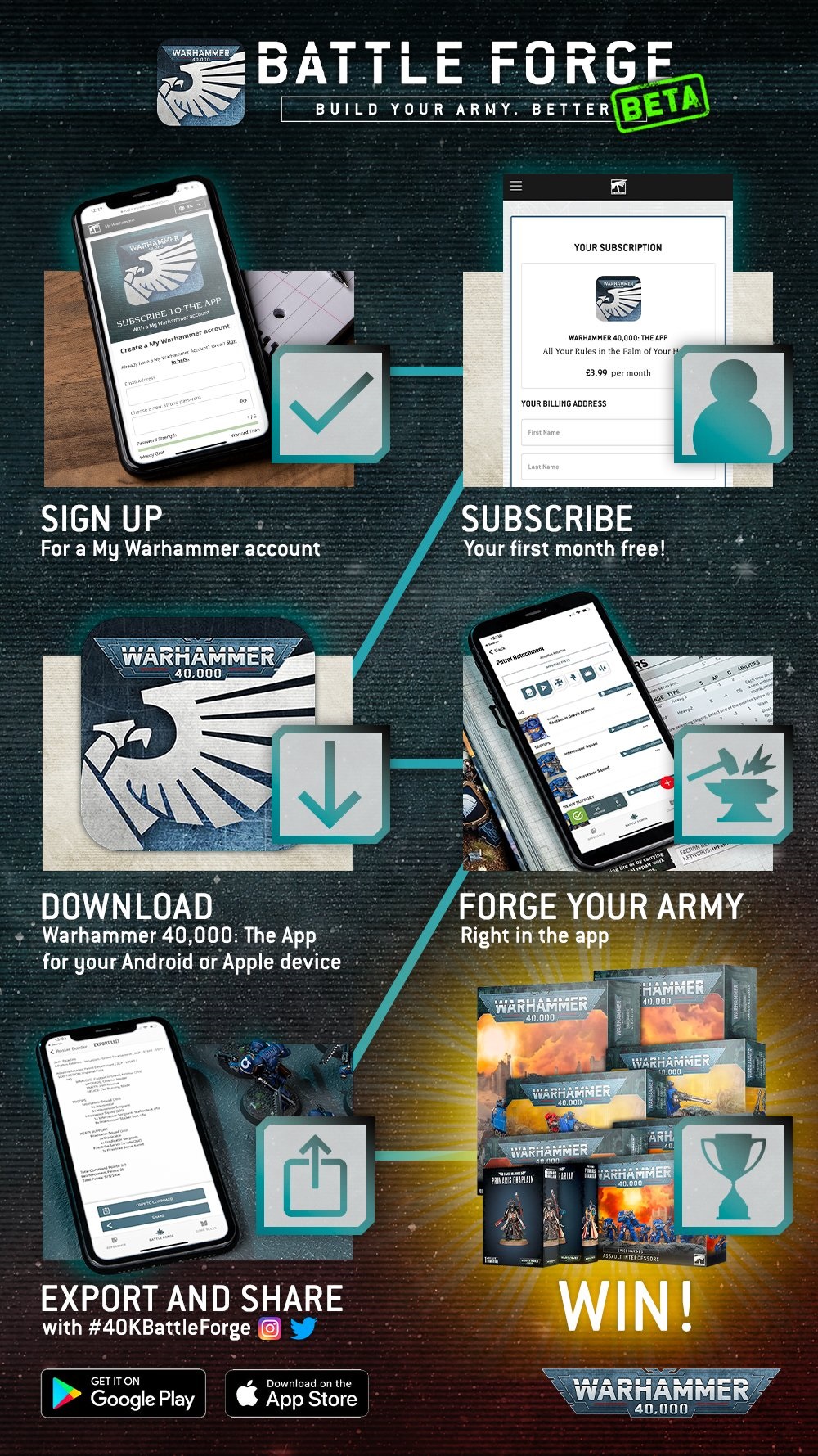 To get started, you can sign-up and download the App. Simple, right? So how does this whole "win an army" thing actually work.
Five Free Armies
"You have until 16:59 (GMT) on the 7th of January 2021 to enter, after which point we'll randomly select five winners, who will receive every Citadel miniature in their armies up to a maximum value of $1,000 USD. There are a few terms and conditions to keep in mind – the most important of which is that you can only enter once, so you'll want to think really carefully about the army you'd like a chance to win. "
So five lucky winners will have win an army. This army list can be whatever you want it to be in accordance with the terms and conditions and will have a maximum value of up to $1000.  Also, you can only enter once! So you might want to really sit down and work on that dream list. Once you've got that hammered out, you might want to then check the pricing to see how much it would actually cost. If it's over $1000, you might want to go back and tweak it some more.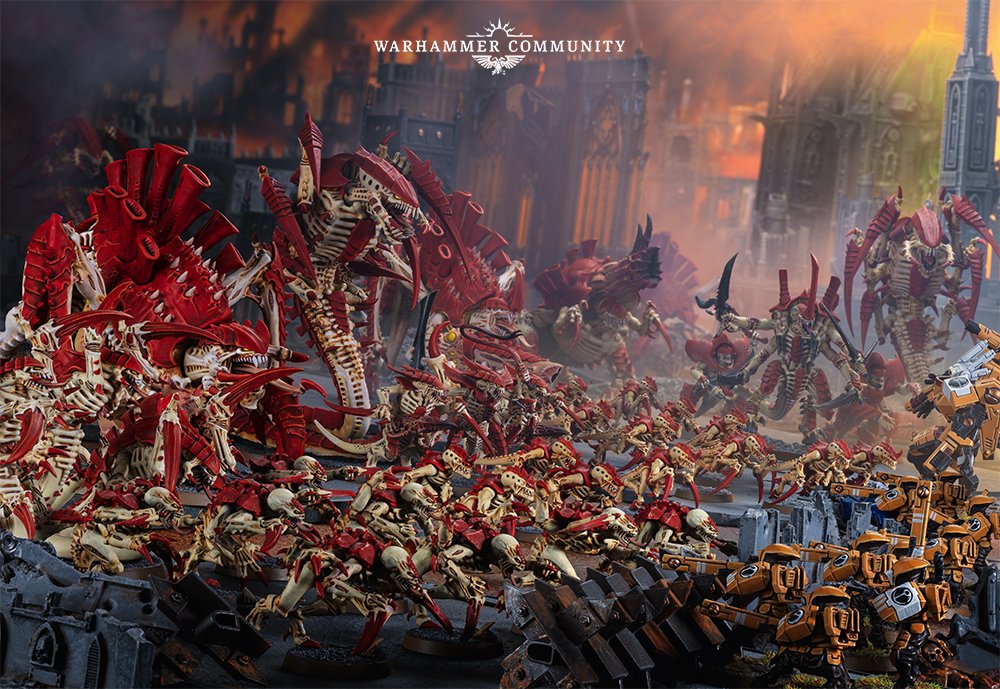 This is a pretty great opportunity to build and create the army of your dreams. So why not download the app, put it through it's paces and create a list. Then share that list using the #40KBattleForge on Instagram or Twitter. The App is also free for a month so give it a go! What have you got to lose here?
"If you're an old-fashioned sort, you can also enter by planning an army list and emailing it to [email protected] along with your contact details. We'll announce the five lucky winners in January."
And if you find any issues or have any ideas on how to improve the App, click the link below for the Feedback form. GW has already rolled out the first big wave of changes based on user feedback so they are listening!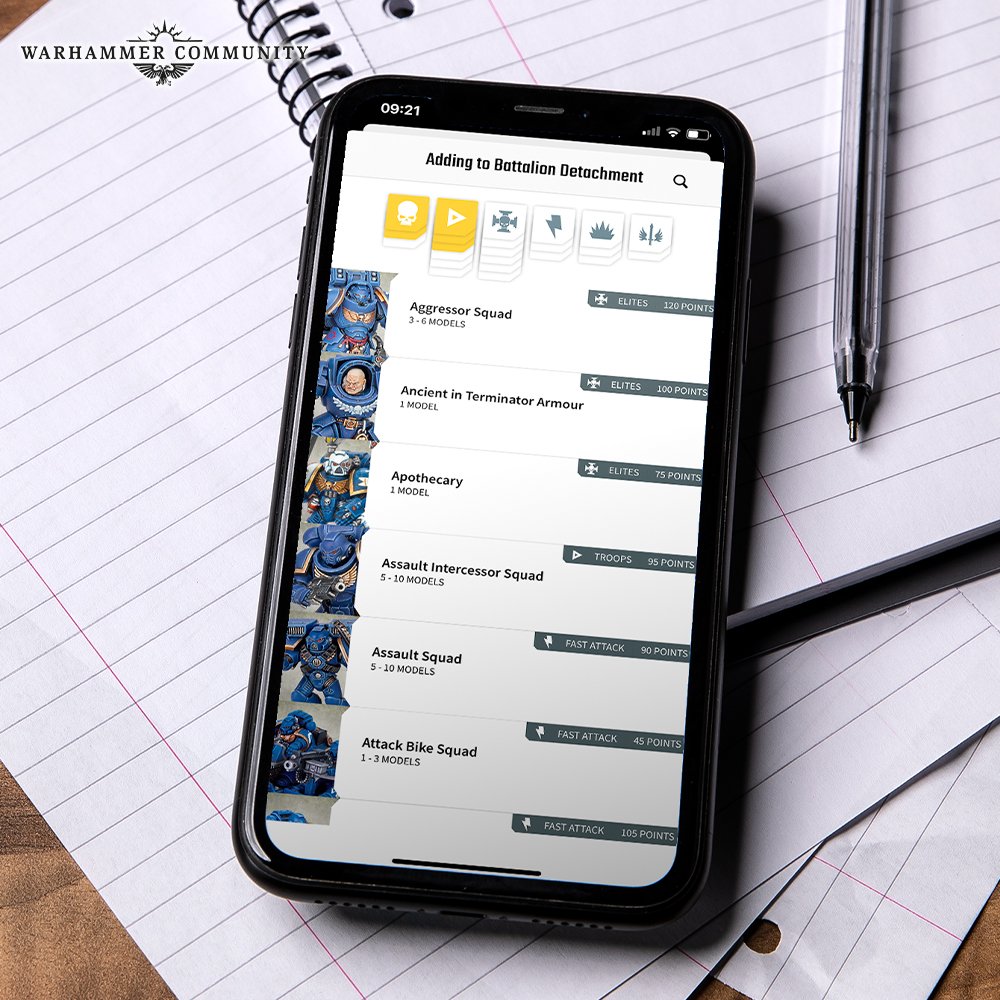 Help make the app the best out there AND have a chance to win a free army?! Sounds like a plan to me.