The young heroes of Warhammer Adventures will continue their journey early next year with more books on the way.
The Warhammer Adventure books are a great way to introduce younger readers to the worlds of Warhammer: 40k and Age of Sigmar. With the two series following two different bands of heroes across their respective adventures. Games Workshop has plans to release more books in the new year and starting in February, they will do just that.
"The Warhammer Adventures range is the perfect way to introduce younger readers to the worlds of Warhammer. It comprises two series – one set in the grim darkness of the far future and the other in the Mortal Realms. They're both written to emphasise the importance of friends and comrades in the many battles of both settings, giving readers a fresh look at the Warhammer universes. "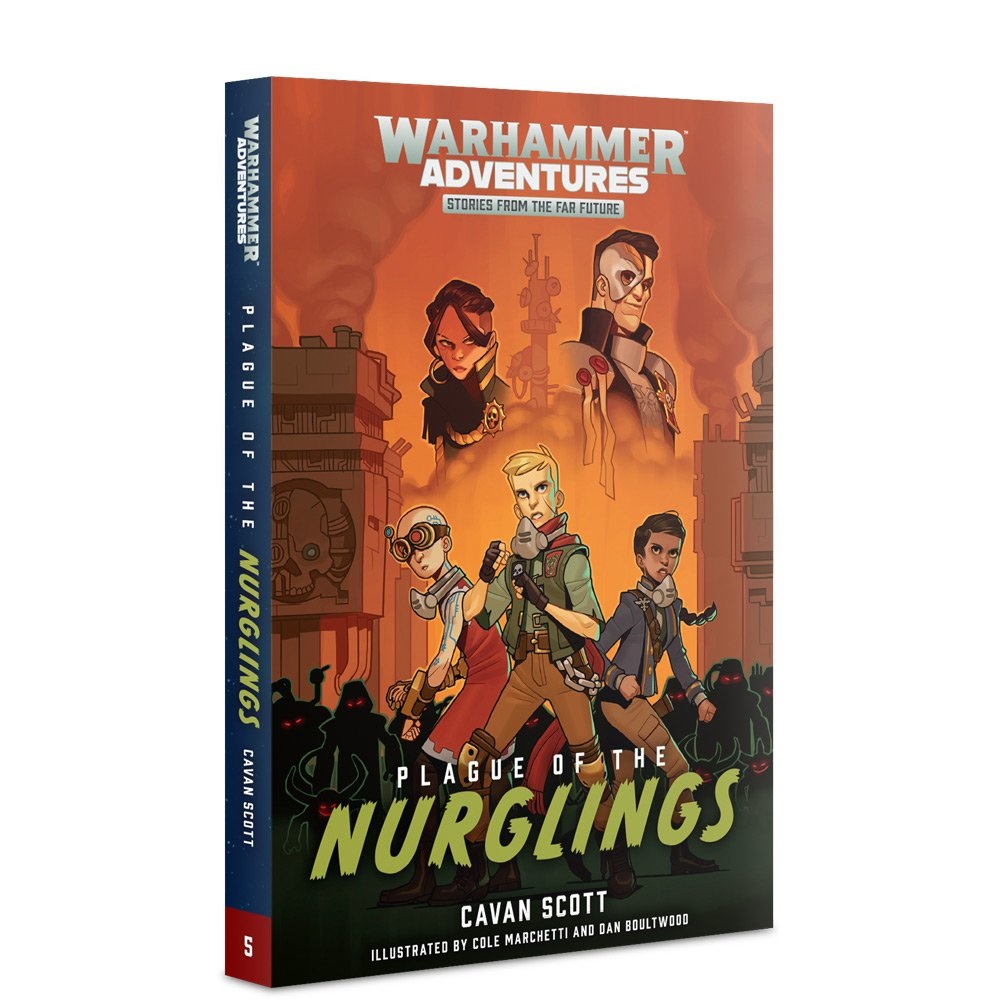 Plague of the Nurglings by Cavan Scott continues the Warhammer 40,000: Warped Galaxies series. This latest entry sends Zelia Lor and her companions to the forge world of Aparitus, where they continue their search for the mysterious Emperor's Seat – and Zelia's explorer mother. Under the protection of Inquisitor Jeremias, they deal with the cyborg servants of the Adeptus Mechanicus – and are thrown into another battle for their lives as a sinister plague infects man and machine alike, and unleashes a horde of daemonic nurglings across the planet.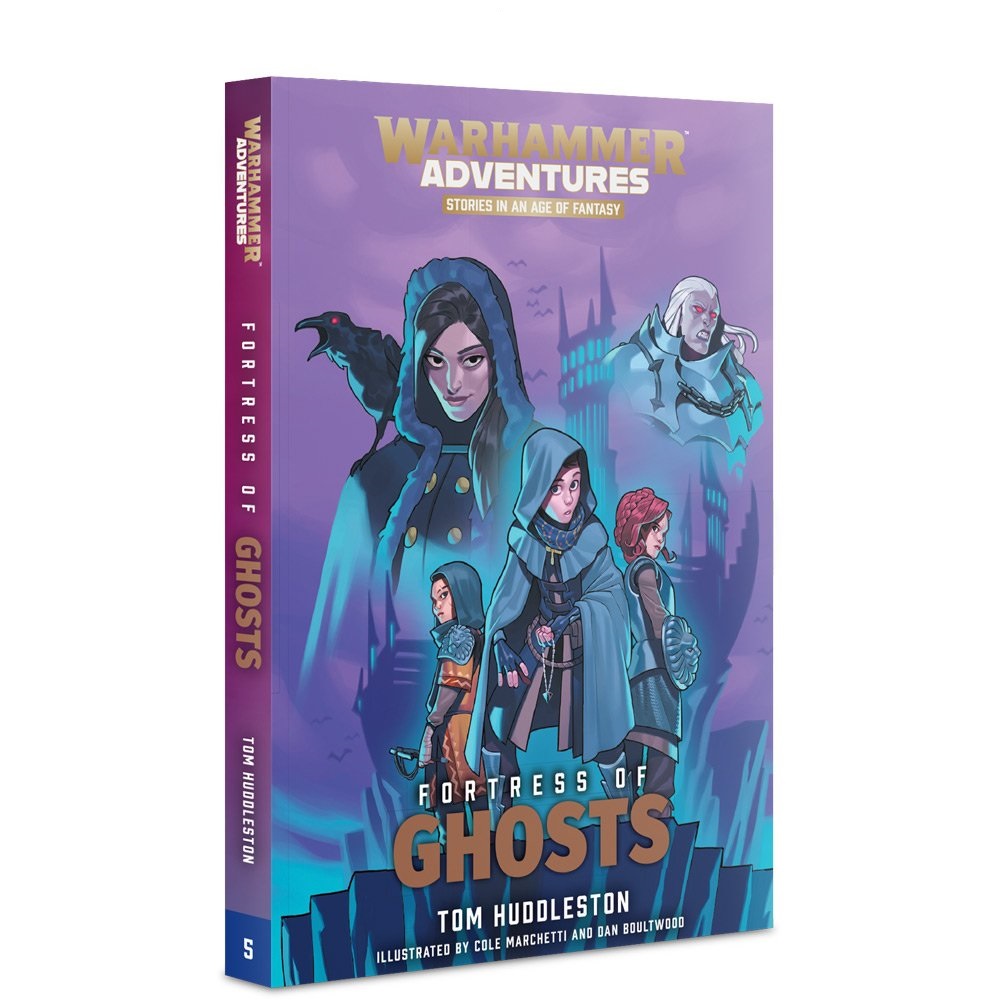 The Realm Quest series by Tom Huddleston is also getting its fifth instalment, spookily titled Fortress of Ghosts. Imprisoned in the Palace of Mirrors in dark Shyish, the Realm of Death, Kiri and her fellow adventurers must brave the Shatterglass Labyrinth to escape. The only way to survive is for Kiri, Alish, Elio, and Thanis to trust one another – but a recent betrayal makes that hard. Can they put aside their hurt and fear, or will the Nighthaunts claim their souls for Nagash?
Again, these books are written for a younger audience and if you're looking for a more mature story there is an entire Black Library catalogue for that. That said, they do a great job of introducing those younger reads to the different races and factions within their respective universes. Plus, they promote a good message about friendship along the way. If you're a parent and your young Warhammer fan is looking for something to engage with then check out these books!
You can also get Audio Book versions if you're looking for something else to listen to in the car or at home with them.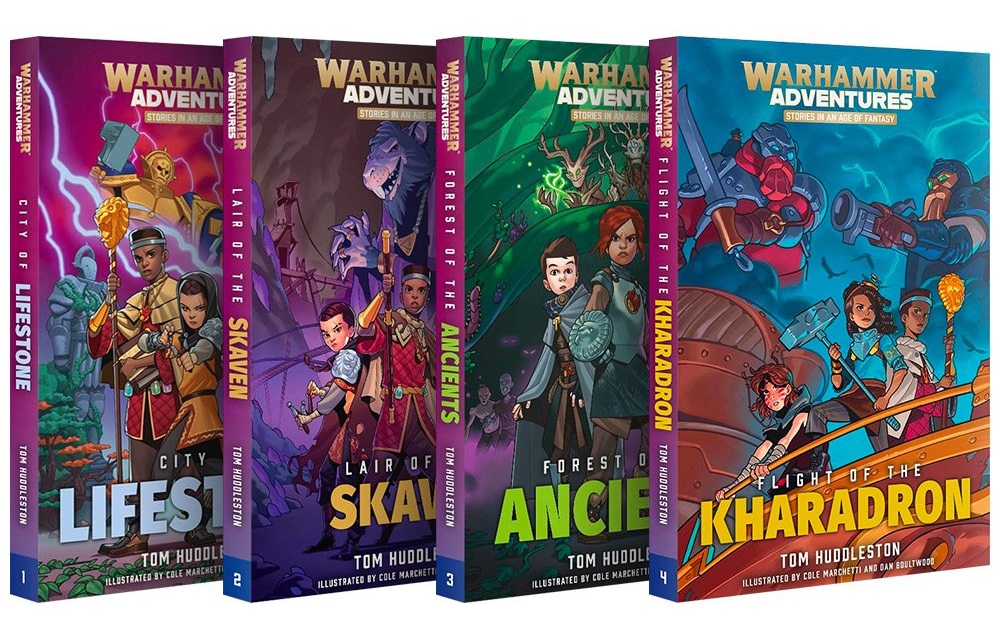 "…and I would have gotten away with it if it weren't for you pesky kids and your little Jokaero, too!"