GW just rolled out a new the hungriest of all of Slaanesh's followers. Behold Glutos Orscollion, Lord of Gluttony!
Check out the video:
Take a look at new character of the Dark Prince 
rolled out this New Year's Day
.
The New Mini: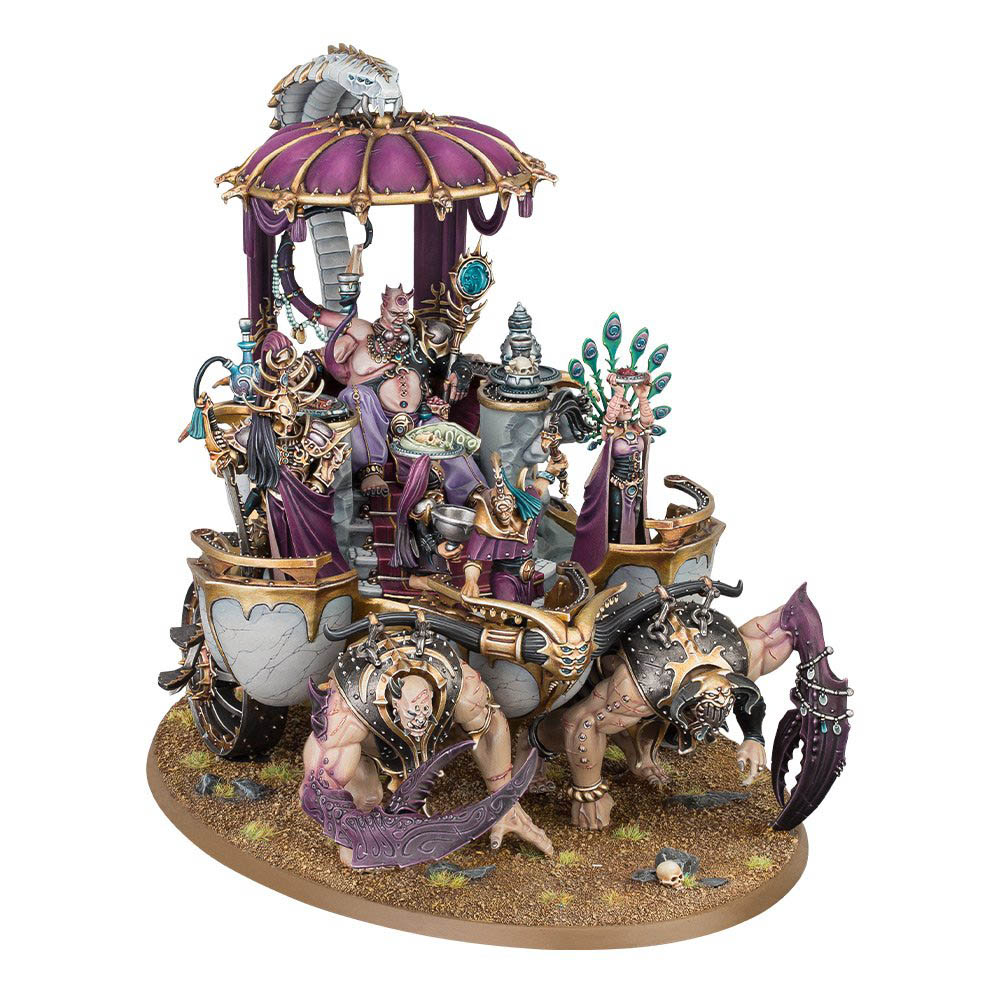 Glutos Orscollion, Lord of Gluttony
This looks like a fabulous unique variant of the Chaos Warshrine, sagging under the weight of its glorious detail.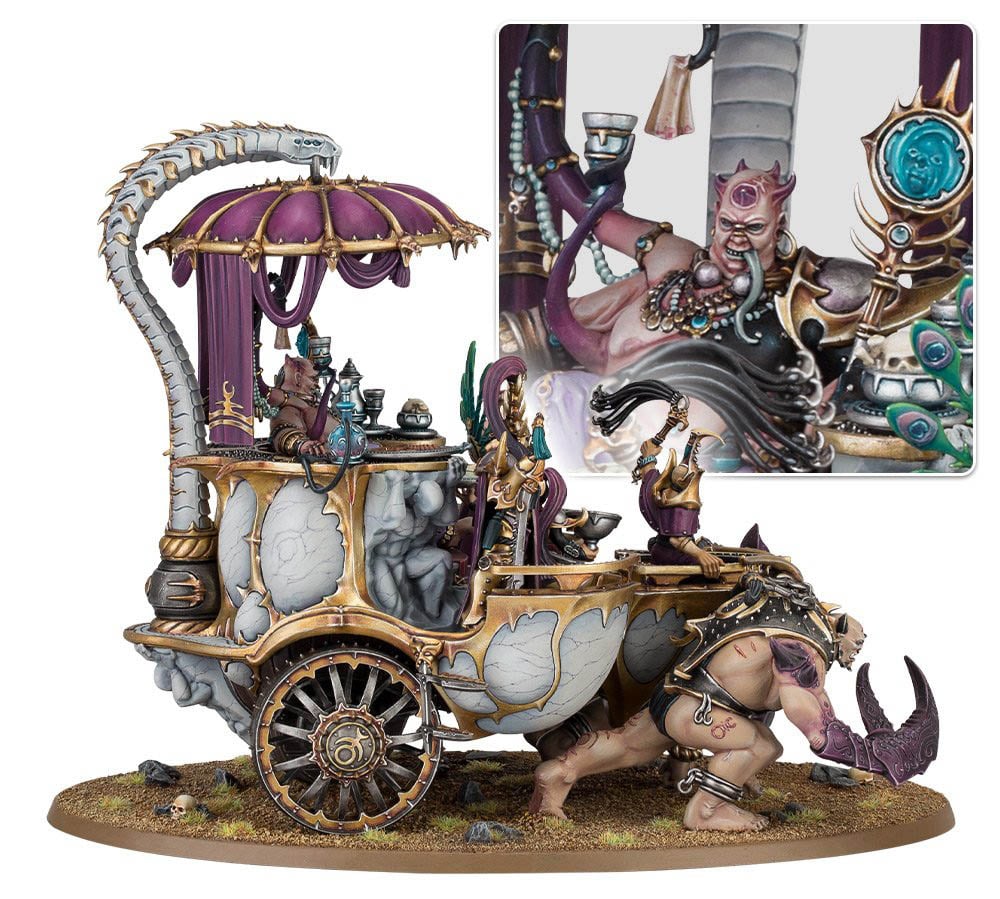 Thoughts
It looks like the new Hedonites book may be bringing us a "7 deadly sins" theme. We've already sen Sigvald's "Pride" and this guy's "Gluttony". We will have to wait to see how far they push the concept. This miniature is yet another of these high concept mini-diorama centerpieces like we have seen with the Katakros and The Silent King. There are so many things to take in, from the snake-umbrella, to the statues, to the branded mutants pulling the Palanquin, to the delicacies being served.  We have seen this concept done before in other tabletop top ranges such as Warmachine (Skorne's Dominar Rasheth), but this one has GW over the top detail.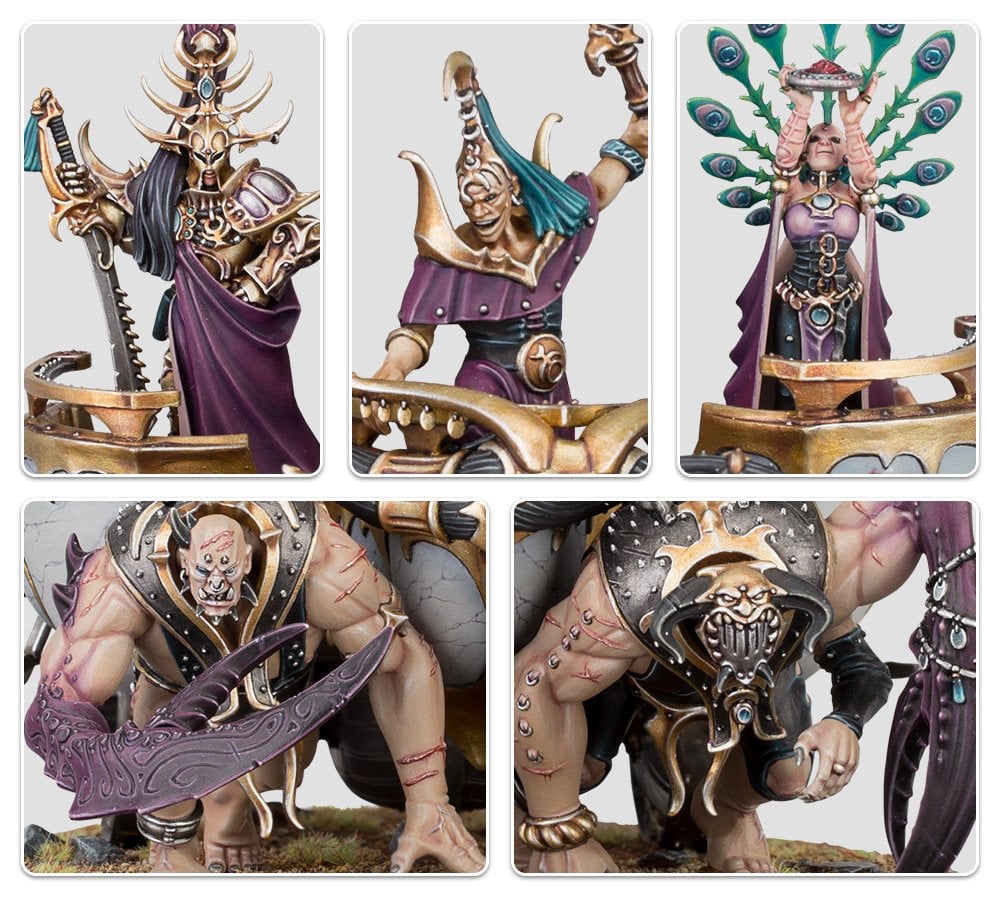 This guy comes out alongside Hedonites, in Q1, and you can see him teased in the background of the Battletome's cover artwork on the lower right: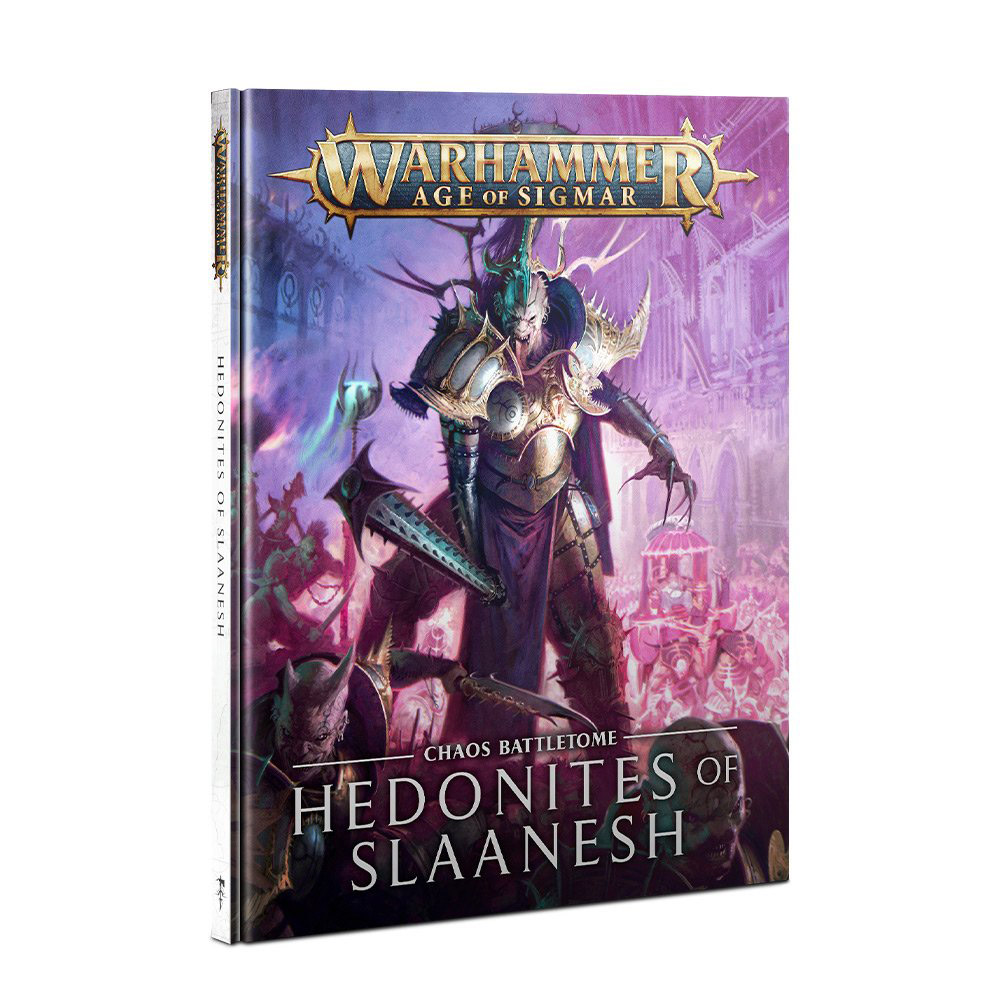 ~Who's hungry…