Age of Sigmar: New Lumineth & Soulblight Models – Now With Official Pictures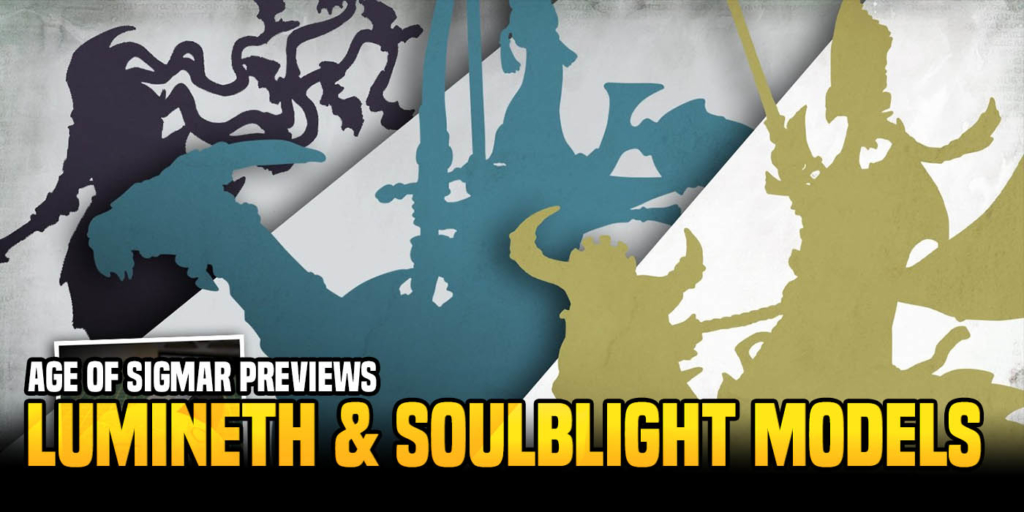 Games Workshop sees you're potato camera and raises you actual photos. Check out the new Lumineth & Soulblight Models!
This is a treat! Games Workshop has two BIG reveals for us today. Pretty sure these were going to get shown off this weekend but someone with a potato camera jumped the gun. Oh well. Let's just enjoy these tasty new snaps from GW themselves.
"Luckily for you, the Warhammer Community team is on hand. We've used a non-starch-powered photographic device to get you some non-terrible pics of these awesome new miniatures."
First up, the Lumineth Realm-lords new Cav!
Lumineth Hurakan Windchargers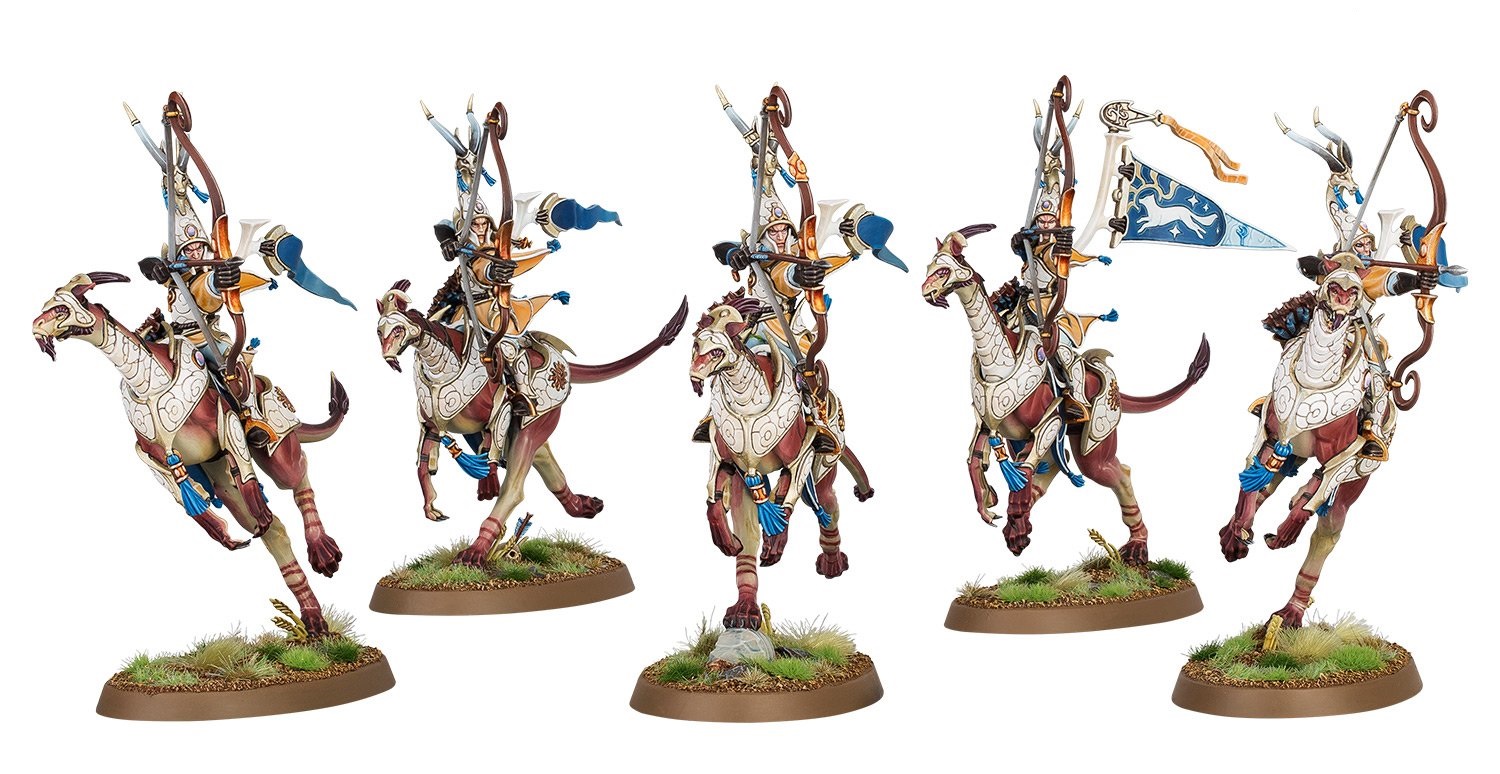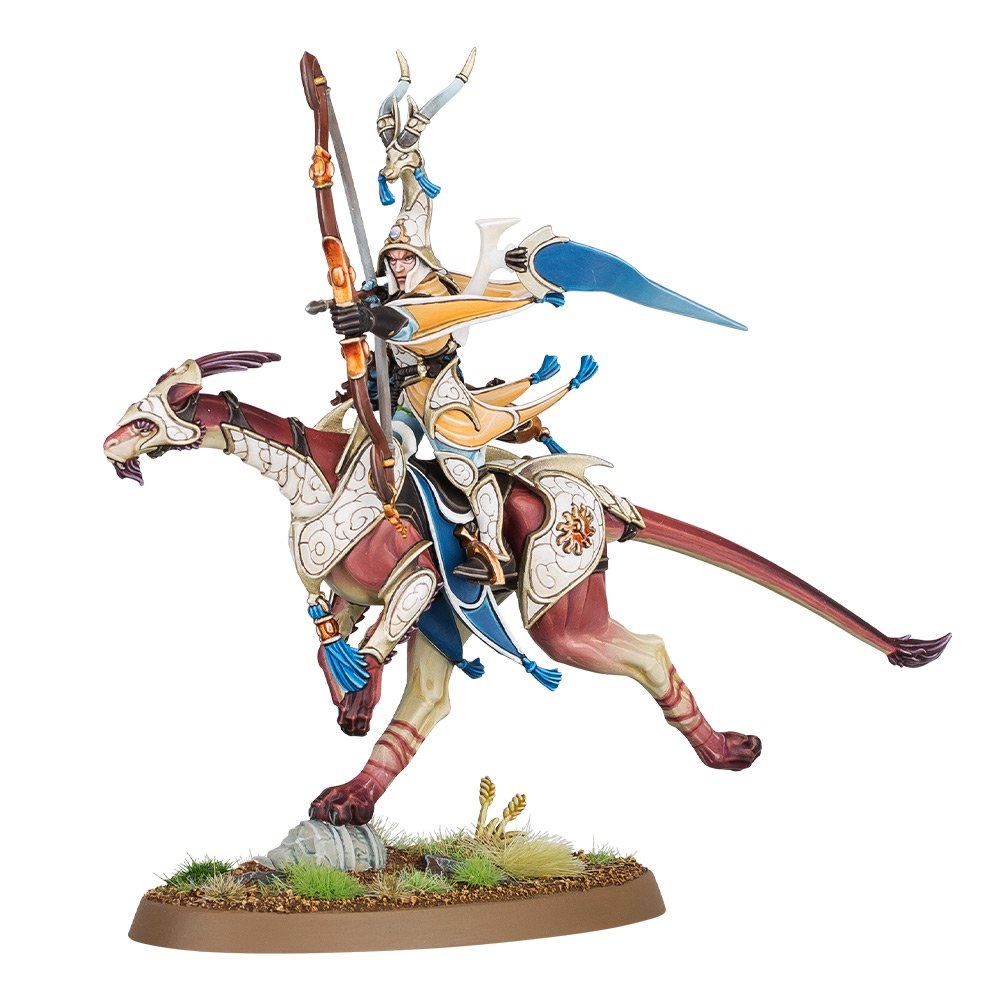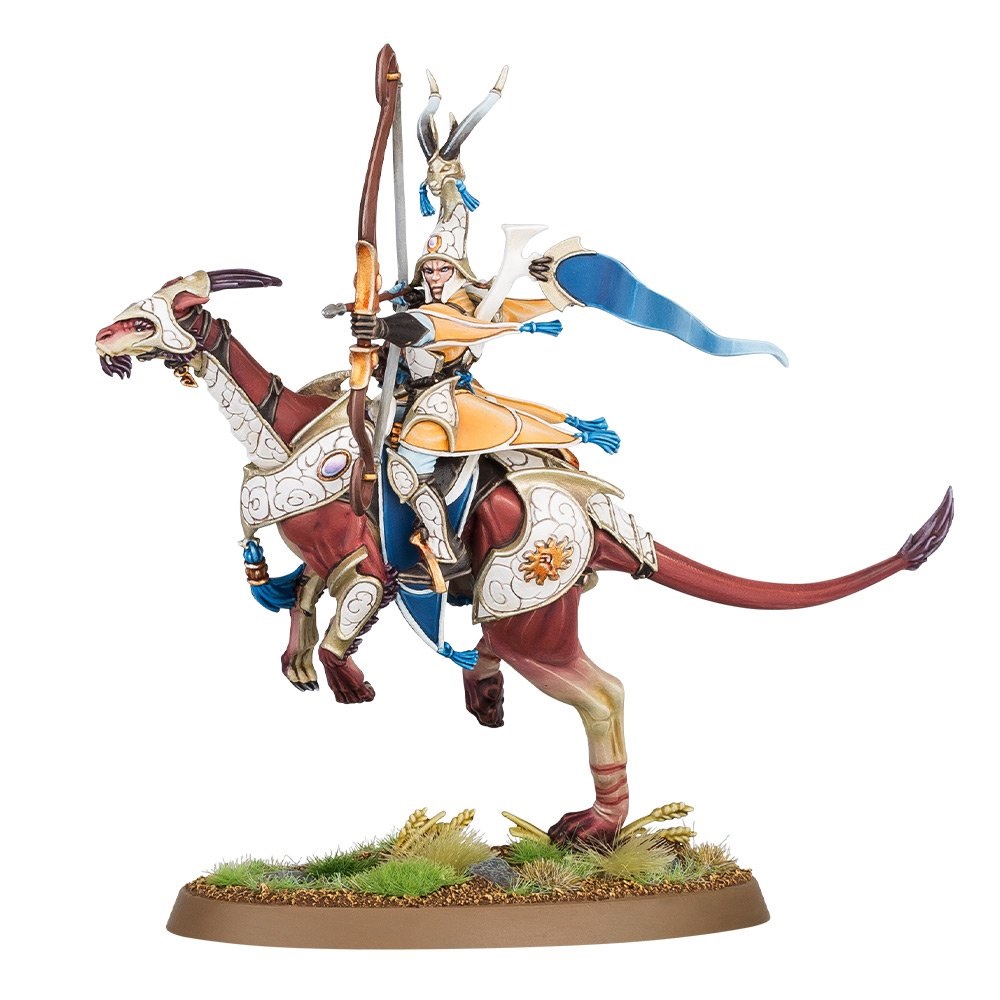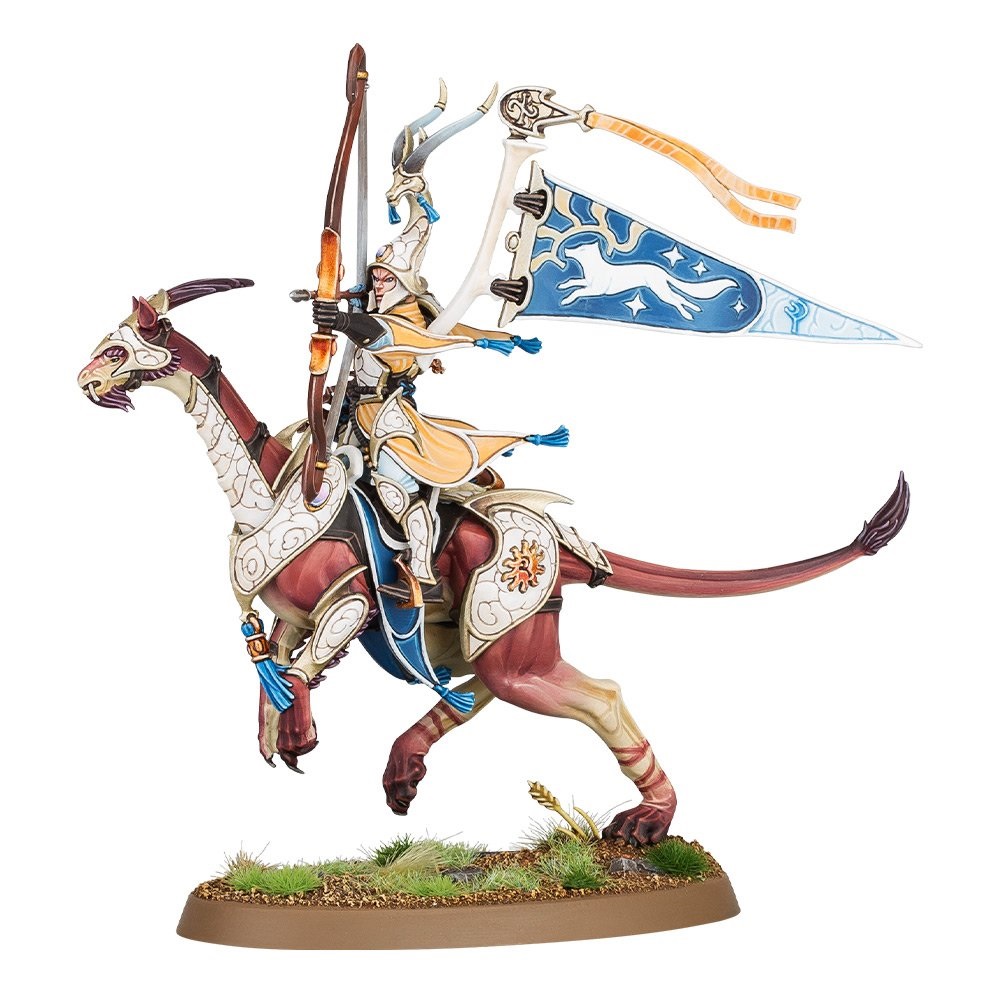 These models are called Hurakan Windchargers – they are Lumineth riding new creatures called treerunners. And while they might look like kangaroos, we have been assured these mounts aren't actually "Antipodean marsupials." I kind of like the look! It's also not just a horse so the Vanari Dawnriders don't have to be jealous. On top of that, this unit appears to be more of the mounted archer type. So you can bet they are going to be pretty good skirmishers. They look like they can cover some ground with those long legs, too.
Subscribe to our newsletter!
Get Tabletop, RPG & Pop Culture news delivered directly to your inbox.
And here's another preview: Vanari Lord Regent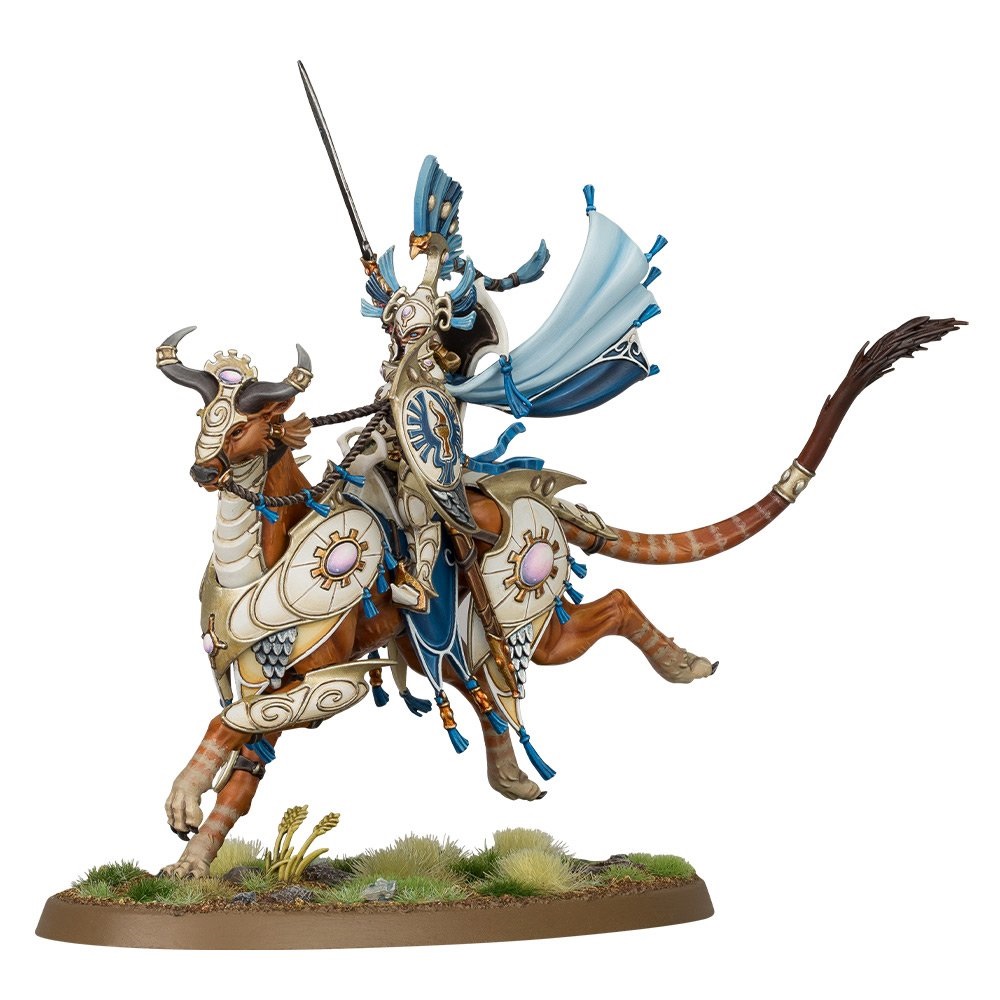 Here's a character that looks like they would be right at home leading a charge with the Dawnriders or leadings the Hurakan Windchargers in long flanking maneuvers. Either way, I'm glad to see more Lumineth models coming soon.
GW also says that they are just getting started with the previews – so don't miss out on Saturday. You can bet there will be more in store! And speaking of more it's not just the Lumineth show here. Next up we have a new bloodsucking fiend on the way with a Vampire Lord: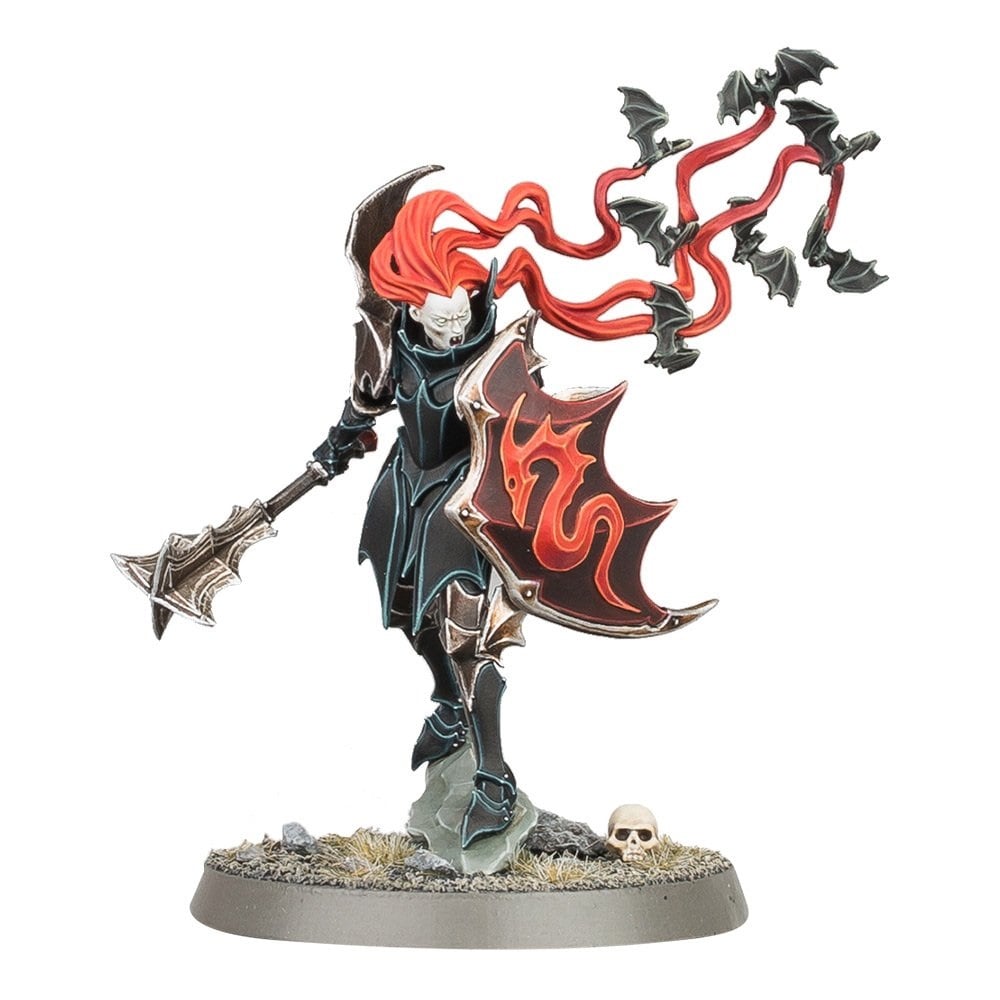 Sweet! I've been hoping for new Vampire for a while. I can't wait to add them to my collection of Death armies. Nagash will be pleased…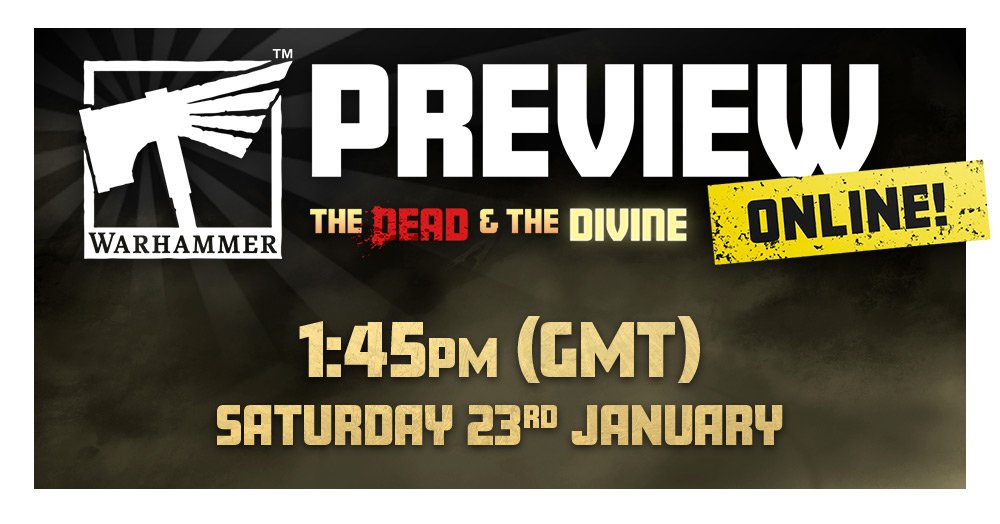 Don't forget to tune in on Saturday to watch all the previews unfold live! We'll have coverage that day as well. Oh I can't wait to see what GW has planned now…
"non-starch-powered photographic device" – HAH!
Latest News From BoLS: