All of the Movies to Look Forward This Year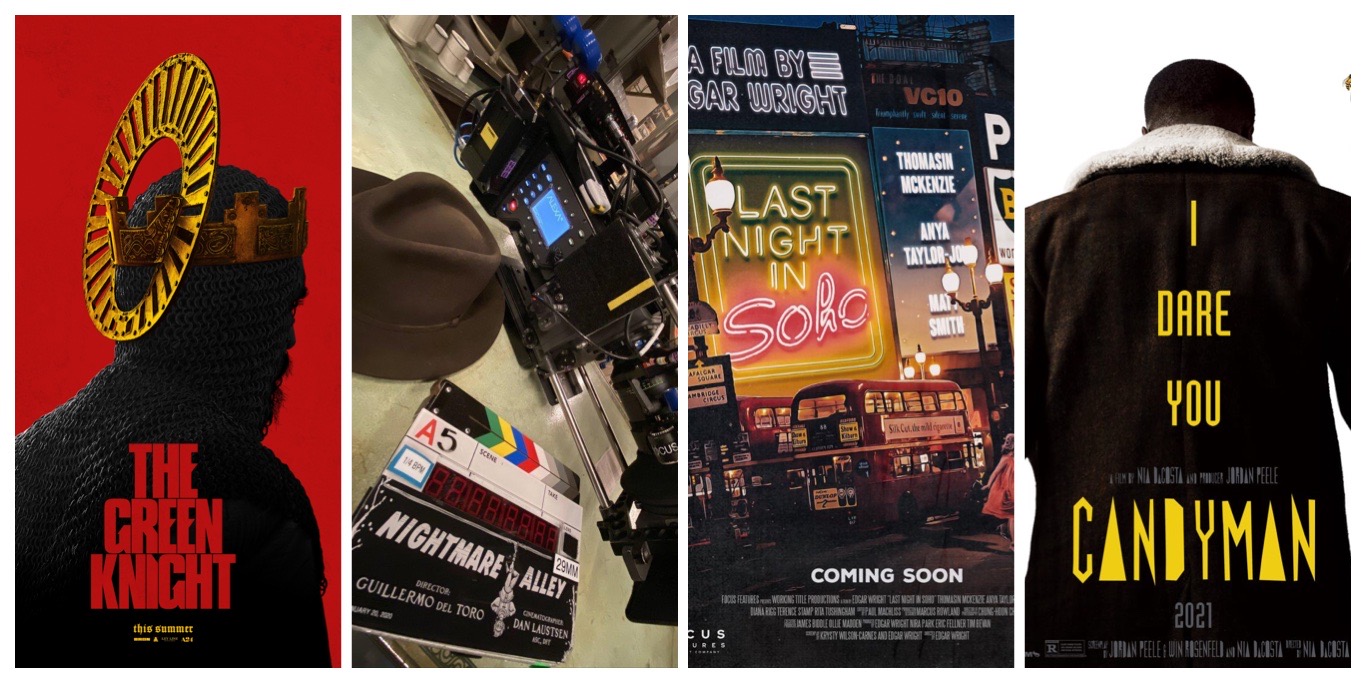 2021 isn't just about superheroes, super spies, and epic scale sci-fi. Check out these indie and offbeat movies coming this year.
There are a bunch of non-franchise titles that have got lost in the news of Warner Brothers and Disney shifting everything around. 2021 promises some great horror, thrillers, and sci-fi, plus a new epic drama from George Miller.
Antlers – April 17th
The small-town horror genre gets a monstrous twist from producer Guillermo Del Toro and Out of the Furnace director Scott Cooper. The story focuses on a community in Oregon. A teacher discovers one of her students has a dangerous secret that comes with violent and frightening consequences. It looks like a good choice for folks that like gore and a thriller feel their horror. The big mystery here is what the heck is the creature Lucas (played by newcomer Jeremy T. Thomas) is hiding, and where did it come from.
Last Night in Soho – April 23rd
From Edgar Wright and stars Anya Taylor-Joy, Thomasin Harcourt McKenzie, Matt Smith, Diana Rigg, and Terence Stamp. What's been shred about it is brief, but the names attached and the on set peeks have my interest.
A young girl, passionate about fashion design, is mysteriously able to enter the 1960s where she encounters her idol, a dazzling wannabe singer. But 1960s London is not what it seems, and time seems to fall apart with shady consequences.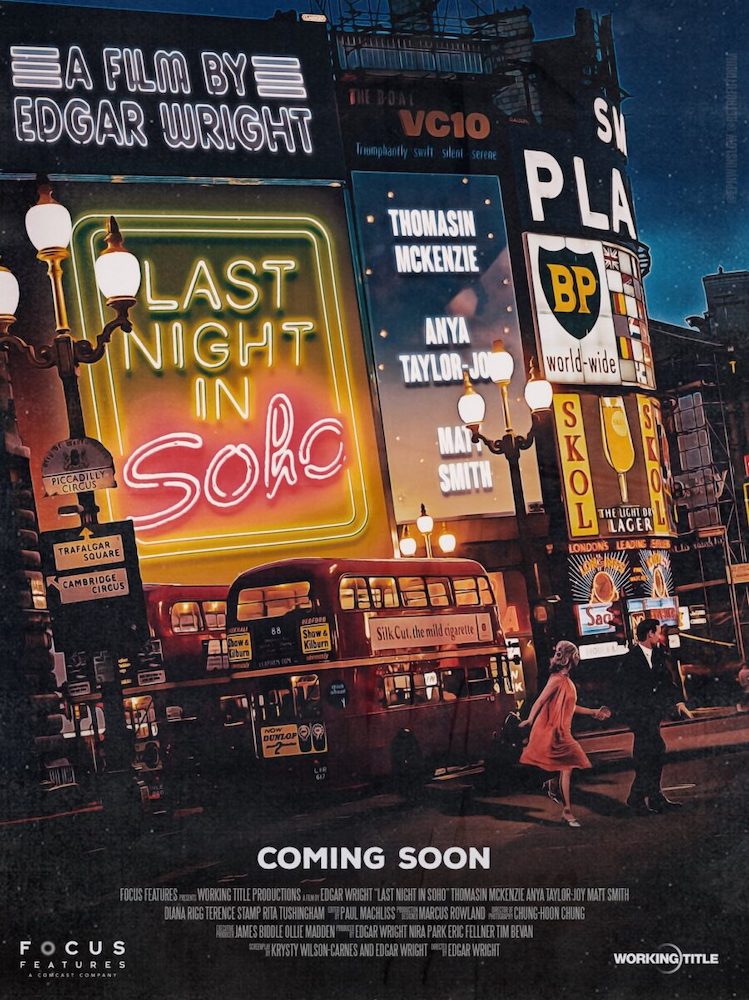 The Green Knight – July 30th
Acclaimed director David Lowery's adaptation of the Arthurian story of Sir Gawain and the Green Knight is a medieval epic that isn't afraid of venturing into the dark corners of the legends. This looks epic – the original poem is gory and is as close to psychedelic as you can get in medieval literature. It looks like Lowery is leaning into both of those hard. Dev Patel leads the cast as Sir Gawain and is joined by Joel Edgerton, Barry Keoghan, Ralph Ineson, Alicia Vikander, and Sean Harris.
Candyman – August 27
Subscribe to our newsletter!
Get Tabletop, RPG & Pop Culture news delivered directly to your inbox.
From Jordan Peele and director Nia DaCosta. This is not a direct remake; it's being described as a "spiritual sequel" to the 1992 movie. Peele is continuing Daniel Robitaille's legend with some of the twists that have become the writer/director/producer's trademarks.
In present day, a decade after the last of the Cabrini towers were torn down, visual artist Anthony McCoy and his girlfriend, gallery director Brianna Cartwright, move into a luxury loft condo in Cabrini, now gentrified beyond recognition and inhabited by upwardly mobile millennials. With Anthony's painting career on the brink of stalling, a chance encounter with a Cabrini Green old-timer exposes Anthony to the tragically horrific nature of the true story behind Candyman. Anxious to maintain his status in the Chicago art world, Anthony begins to explore these macabre details in his studio as fresh grist for paintings, unknowingly opening the door to a complex past that unravels his own sanity and unleashes a terrifyingly viral wave of violence that puts him on a collision course with destiny.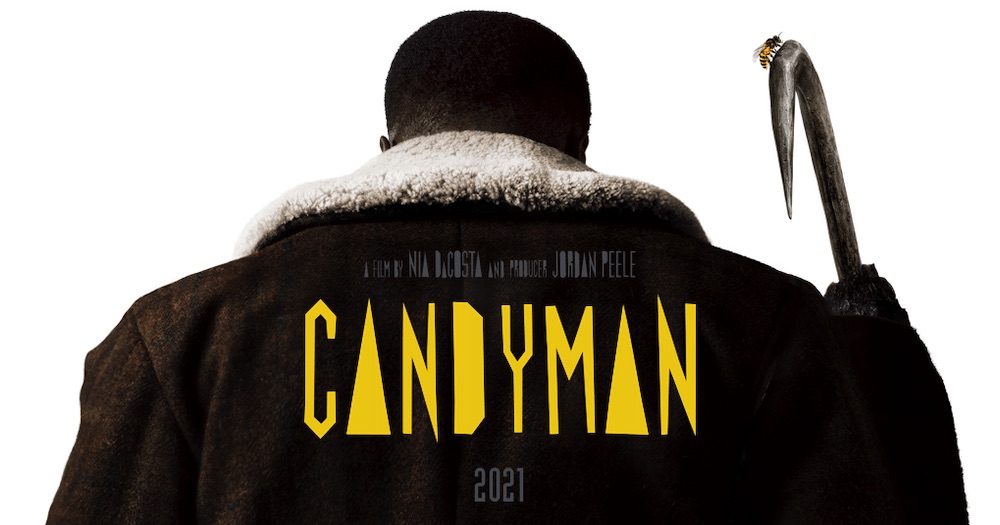 Three Thousand Years of Longing – September
George Miller has described this as an epic love story that's the "the opposite of Fury Road." The story is about a woman who encounters a genie on her travels in Instanbul – Miller has been working on the script for years. It stars Idris Elba and Tilda Swinton.
Nightmare Alley – December
This psychological thriller is based on William Lindsay Gresham's novel, published in 1946; directed by Guillermo del Toro. It's set in a third-rate carnival filled with hustlers and grifters and dives into the underbelly of showbiz. The cast includes Cate Blanchett, Bradley Cooper, Willem Dafoe, Toni Collette, and Rooney Mara.
Saint Maud – TBD
This is one that I got kicked off the schedule in early in 2020 – I was so hoping that I'd be able to see it in a theater at that point, and I'm waiting impatiently for a new release date.
Maud is a reclusive young nurse whose impressionable demeanor causes her to pursue a pious path of Christian devotion after an obscure trauma. Now charged with the hospice care of Amanda, a retired dancer ravaged by cancer, Maud's fervent faith quickly inspires an obsessive conviction that she must save her ward's soul from eternal damnation, whatever the cost.
 Blockbusters to put on your calendar:
Mortal Kombat: TBA
Free Guy: Date TBA
The King's Man: February 12
Raya and the Last Dragon: March 12
Morbius: March 19
No Time to Die: April 2
A Quiet Place Part II: April 23
Black Widow: May 7
Godzilla vs. Kong: May 21st
Spiral: May 21
F9: May 28
Cruella: May 28
The Conjuring: The Devil Made Me Do It: June 4
Ghostbusters: Afterlife: June 11
Top Gun: Maverick: July 1
Shang-Chi and the Legend of the Ten Rings: July 9
Uncharted: July 16
Jungle Cruise: July 29
The Suicide Squad: August 6
Dune: October 1
Halloween Kills: October 15
Snake Eyes: October 22
Eternals: November 5
MI:7: November 19
West Side Story: December 10
Spider-Man 3: December 17
Black Adam: December 22
The Matrix 4: December 22
What are you looking forward to?