The adventures in the new D&D book might begin in Candlekeep, but they will take you across the Forgotten Realms on many strange and wonderful mysteries.
Mysteries are hard, in D&D. Ask any DM whose players just try to intimidate their way to answers, or who go around killing every NPC they can come across and using Speak With Dead to get some posthumous solutions. After all if everyone's dead, then you're all but guaranteed to have gotten whoever it is that done it. But, previews of some of the Adventures in Candlekeep Mysteries showcase that though these are "short adventures" you can still expect a good 10-12 pages that will take you far indeed from Candlekeep, often in search of strange treasures.
Let's check it out.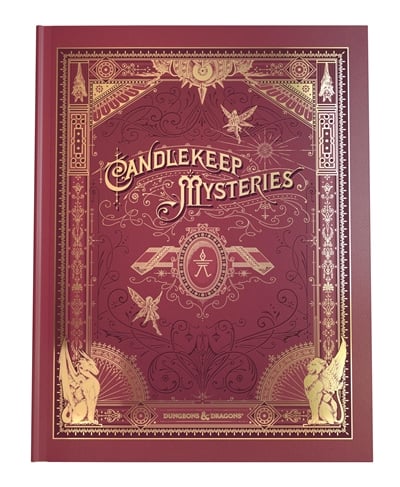 Two of the writers, Jennifer Kretchmer and Taymoor Rehman recently previewed their adventures with D&D Beyond, and what they had to show off gives us a clue as to what we can expect. With adventure titles like Canopic Being and Zikran's Zephyrean Tome you can already get the sense of the sort of serial mysteries you're in for. It's not exactly "Murder In The Mews" territory, but funnily enough books are at the heart of every adventure. Some moreso than others, as with Taymoor Rehman's adventure: Zikran's Zephyrean Tome.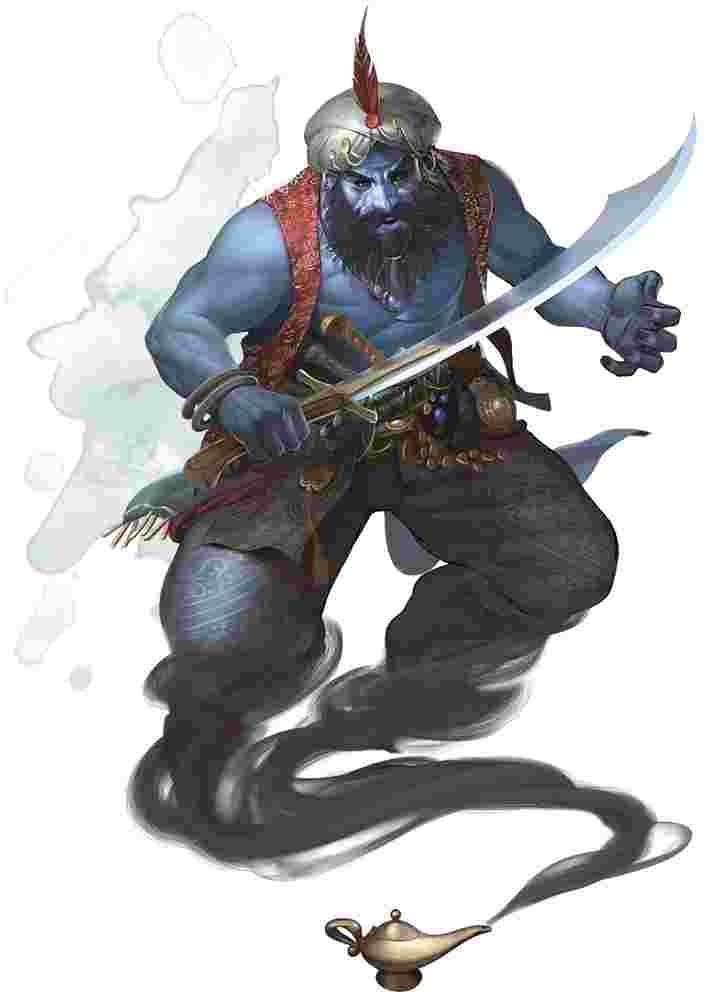 In the preview, we learn that all the Candlekeep Mysteries, Zephyrean Tome included start with a book. Only in the zephyrean tome, the adventure is the book. As D&D Beyond previews:
"Zikran's Zephyrean Tome" is a mystery adventure that all starts with a book. In fact, this book is special—it contains its adventure entirely within its pages, for this book is the eponymous zephyrean tome of the sinister Zikran. In order to gain access to Candlekeep library, one must present at the gates a unique tome not present within the library's manifold archives, and this book is quite unique indeed. Within it is trapped a mighty djinni, sealed there by his former master. He seeks the characters' aid in freeing him…and that's where the real fun begins.
Over the course of the adventure, you'll try to free the djinni, and if you can, the rewards are beyond your imagination. Unless your imagination is getting a wish, in which case, that's exactly what you get. 'Zephyrean' is a 10-12 page adventure that slots in easily either as a one shot or into your existing campaign.
Jennifer Kretchmer's adventure, The Canopic Being, on the other hand takes you through Tashalar, a realm deep in Faerun's Shining South:
Longtime fans of fifth edition D&D will be thrilled to learn that Kretchmer's adventure, along with presumably several others, will take your characters beyond the well-trod shores of the Sword Coast. This adventure leads the characters far into Faerûn's Shining South to the realm of Tashalar. This sunny land is sandwiched between the jungles of Chult to the west and the magocracy of Halruaa to the east, and is known across the Realms for its splendid vineyards.

This realm is a land of many mercantile city-states, the foremost of which, Tashluta, is the setting of this one-shot adventure. Tashluta is built into the caldera of a great volcano—presumably dormant, though you never know what could happen if you anger the wrong fire elemental!
What more adventures lurk within? We'll doubtless find out as we get closer to March 16th.
Happy Adventuring!