D&D Toys: Drizzt, Beholder, & Adorable Ponies!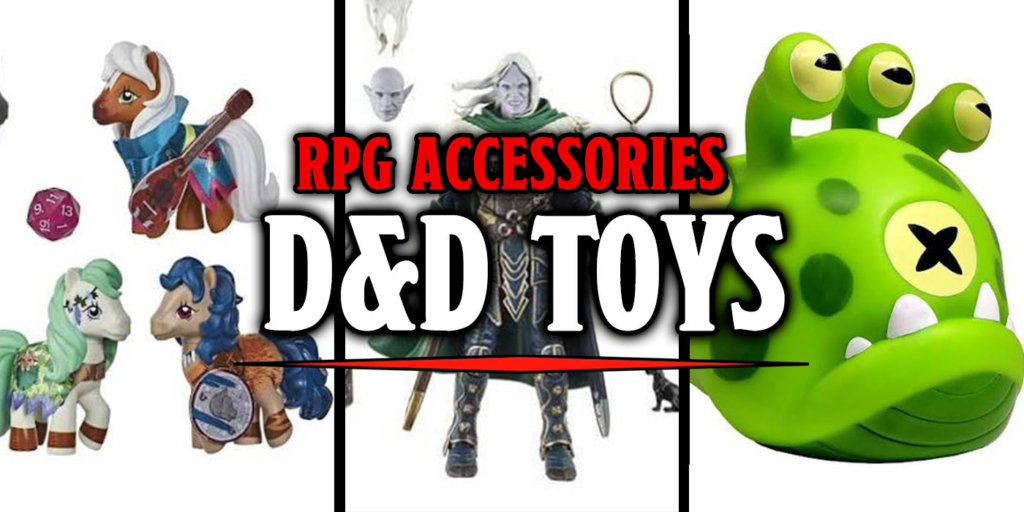 From collectibles to action figures to board games there are a ton of Dungeons and Dragons toys out there for enthusiasts to collect between game sessions.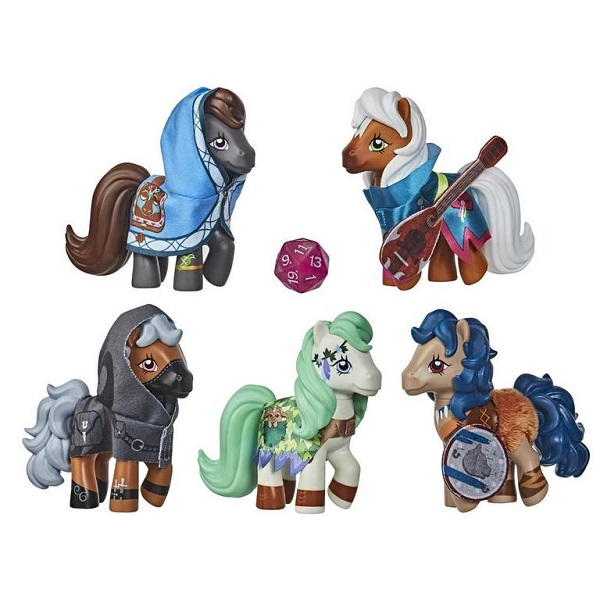 The fact that I don't already own this set is a surprise even to myself. Combining D&D and MLP into one very cute and detail-minded package was a stroke of silly collectible toy genius that resulted in a product that is so clever and funny while also being undeniably Dungeons and Dragons. Aside from the ponies, this collectible set comes with a useable DM screen and more dice for your eternally growing collection, so there's a little form and a little function and all magic.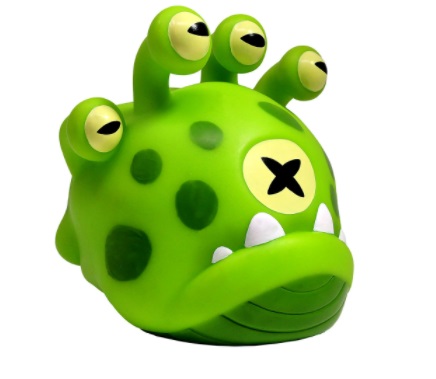 Even if you don't love vinyl figures, there's always one or two that you have to admit are pretty cute. And I think the D&D monster set is firmly in that category. Aside from the beholder above there's a flumph, a giff, a mimic, and that's not even including the POP Vinyl Gelatinous Cube of Mind Flayer. Should they be scary? In an encounter, maybe. but as collectible plastic figures to line your computer desk or RPG bookshelf, they couldn't be more adorable.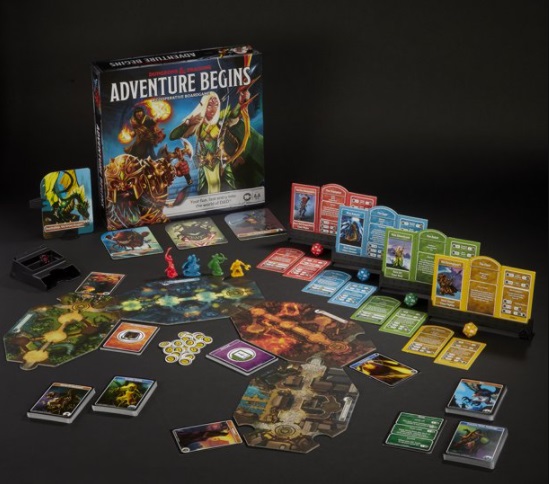 A little different from the regular collectibles, Adventure Begins is an accessible and kid-friendly introduction to D&D in the form of a board game. A cooperative fantasy adventure game for up to four players at least ten years old, you can customize your hero, use magic, fight monsters, and travel Neverwinter with nothing that doesn't come in the game box. Whether you're a fan of D&D already or want to sneakily convince some kids that it's cool, Adventure Begins is easy, contained, and fun.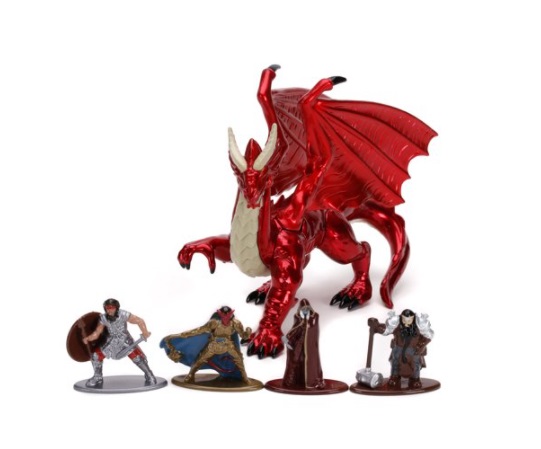 Something about this set is undeniably nostalgic. The set of two inch tall figures with a red dragon that looks like it stepped out off of a classic D&D cover remind me of the milk crates full of random little plastic figures from my childhood, only now the paint is a little nicer and I wouldn't drop them in the random figure bin with oh so many Power Rangers. Sure to be a blast from the past, this set would look great wherever your RPGs are played. And, if you're ever in need of an emergency mini, they'll fit right in.
Subscribe to our newsletter!
Get Tabletop, RPG & Pop Culture news delivered directly to your inbox.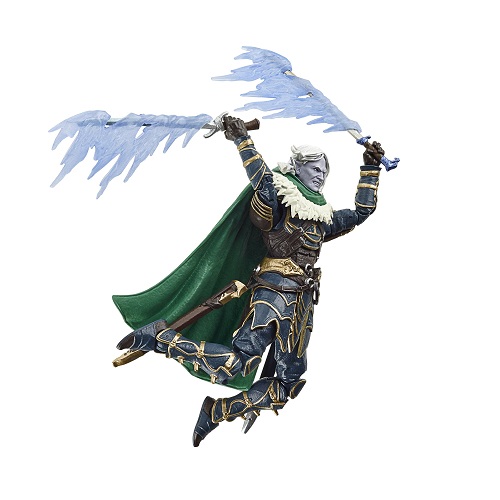 Lacking in neither creativity nor options, this six-inch Drizzt figure is fully articulated and comes with more accessories and display options than you'll know what to do with. The ten accessories include his two swords – Icingdeath and Twinkle-, his panther companion Guenhwyvar, and a second face for different expressions, Drizzt is highly detailed, customizable, and ready to be displayed wherever you think he'll look best.
Do you have any Dungeons and Dragons inspired toys? What is your favorite that you've collected so far? Will you be adding any of my picks today to your collection in the near future? Let us know in the comments!
Happy Adventuring!
Latest News From BoLS: