GameCraft Miniatures – More Than Just Terrain & Painting Accessories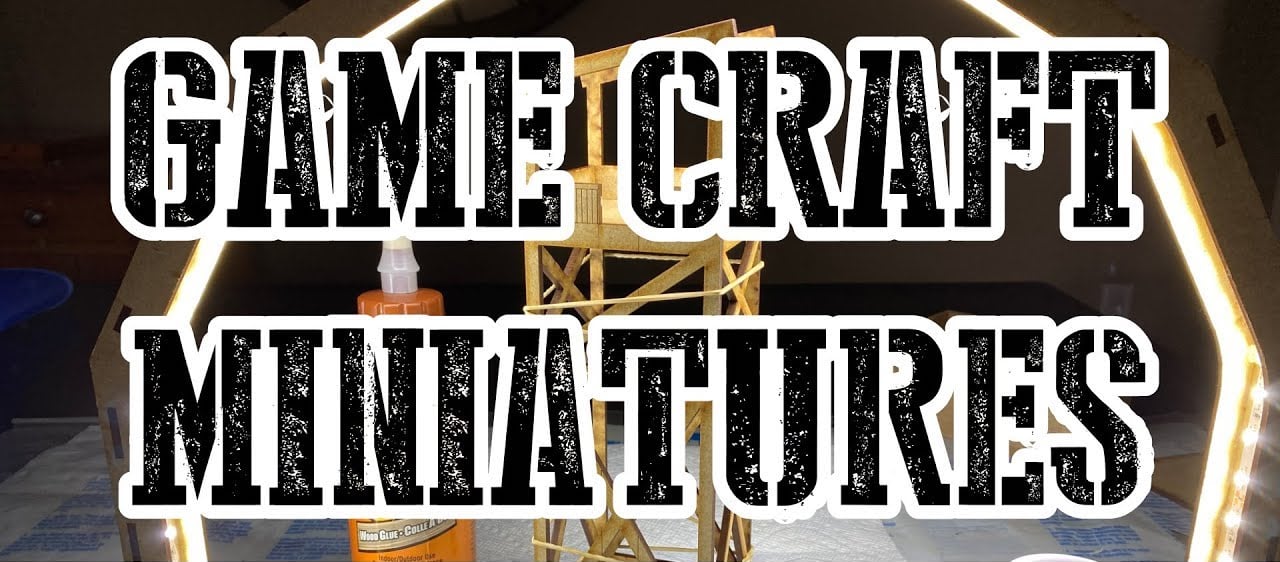 Upgrade your hobby bench with an awesome arch lamp, update your game table, and beef up your armies all in one place. Recently the folks at
GameCraft Miniatures
reached out to me asking if I would look at their products. From earlier, I knew I liked their terrain. In fact, that is all I knew them for. Well, that and for making painting accessories like portable paint stations. When I took a look at their site, I was shocked to learn that they are so much more! This company based out of Knoxville, Tennessee of the USA carries an absolute ton of products! Just looking at the site I counted up 40 different miniatures gaming systems that they carry products for! Wow! I was so impressed with how many products that they carried that I made a YouTube video checking out their products and surfing their webpage. In that video, I counted over 280 Bolt Action products. GameCraft Miniatures contacted me afterward to let me know that if I went through their subcategories, that I would have found about 1500 Bolt Action related products available through his website. Holy Moly! That is a lot of products!!! For the shipment, I asked the company to send me a 28mm tower, an LED lamp, and some terrain that could double for Bolt Action and Frostgrave. They ended up sending a few nice pieces for me to investigate.
The YouTube Video
The video below gives a tour of the GameCraft Miniatures Website, discusses the first time that I ever saw their products, and gives a quick review of the LED Lamp.
Wrapping it up…
Thanks for joining me in looking at this American company. As I mentioned earlier, I knew them as only a terrain and painting accessories manufacturer. I had no idea that they carried the products of so many other companies. You can easily by a large number of gaming systems from them and they have about 1500 Bolt Action products. Wow!!! If you haven't checked
GameCraft Miniatures
out before, give them a look. You can also check out the related story on my
personal website
too. Until next time, Happy Gaming Everyone!!!

Read more about great Indie and Historical games on my site!
Must Contain Minis
is my personal reviews, showcases, and battle reports website where I look at mostly Indie and Historical Games. Mainstream games and products also enter the mix. You can also follow me on Social Media. I am very active on 
Facebook
 and share posts of a wide variety. I upload my best pictures to
Instagram
 and am also on 
Twitter
.
Oh, I am on YouTube now too!
My aim is to promote gaming with companies outside of those that already dominate the gaming market.