GW Pre-Orders Pricing & Links: Dark Angels Space Marines & More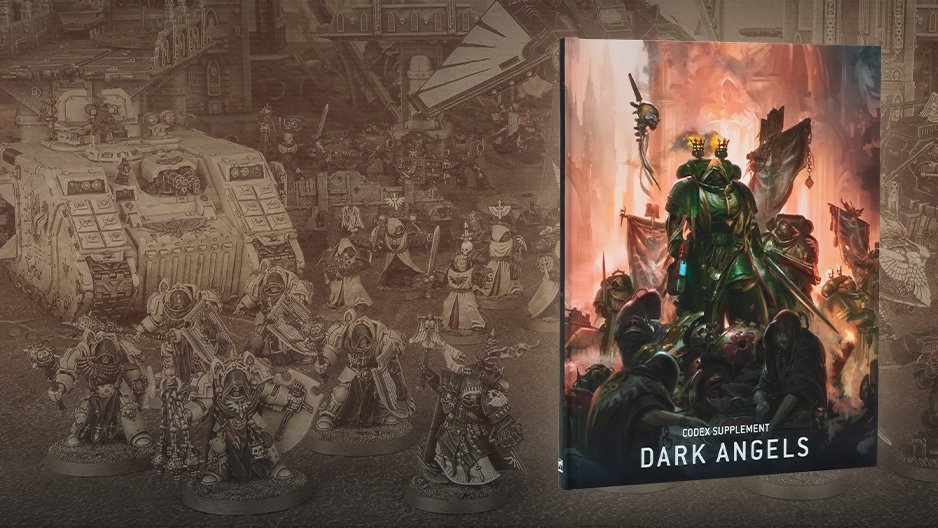 Games Workshop has all those Dark Angel Goodies up for Pre-order along with new Space Marine units and more.
via Games Workshop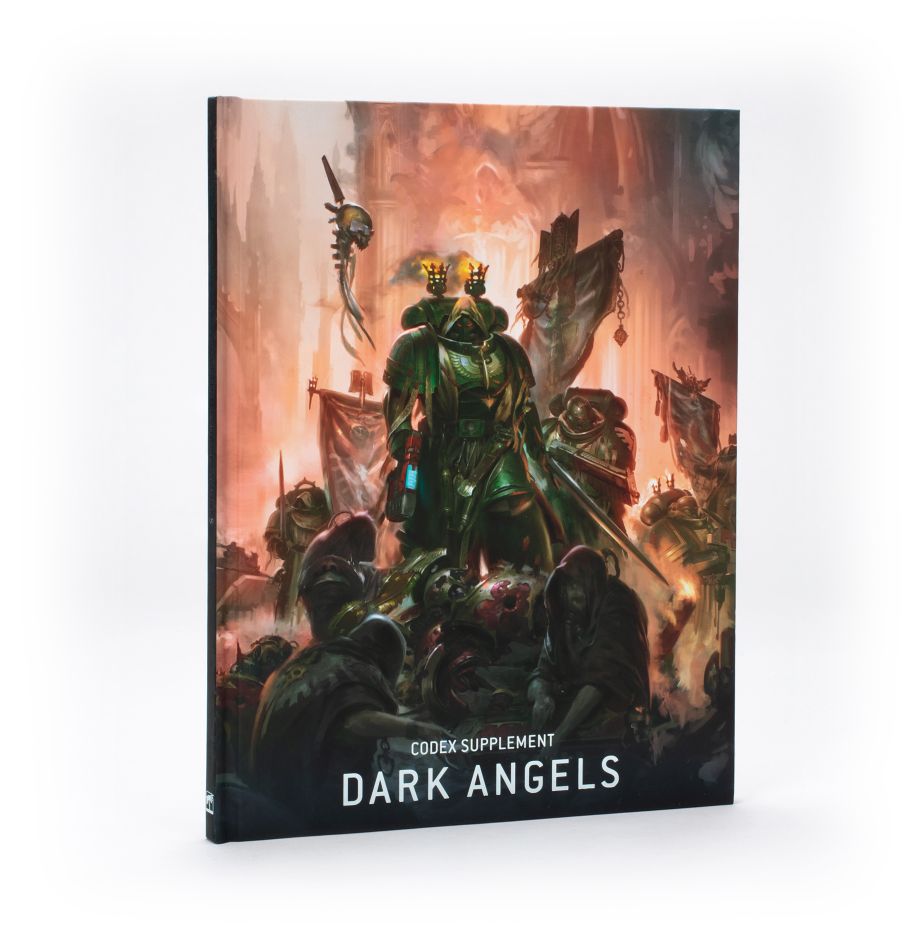 The collector's edition is a premium quality codex supplement designed for ultimate fans of the Dark Angels. It comes with printed page edges, a soft-touch cover with foil blocking, and a black 1/4″ ribbon marker.
You will need a copy of Codex: Space Marines and the Warhammer 40,000 rulebook to use the rules included in this codex supplement.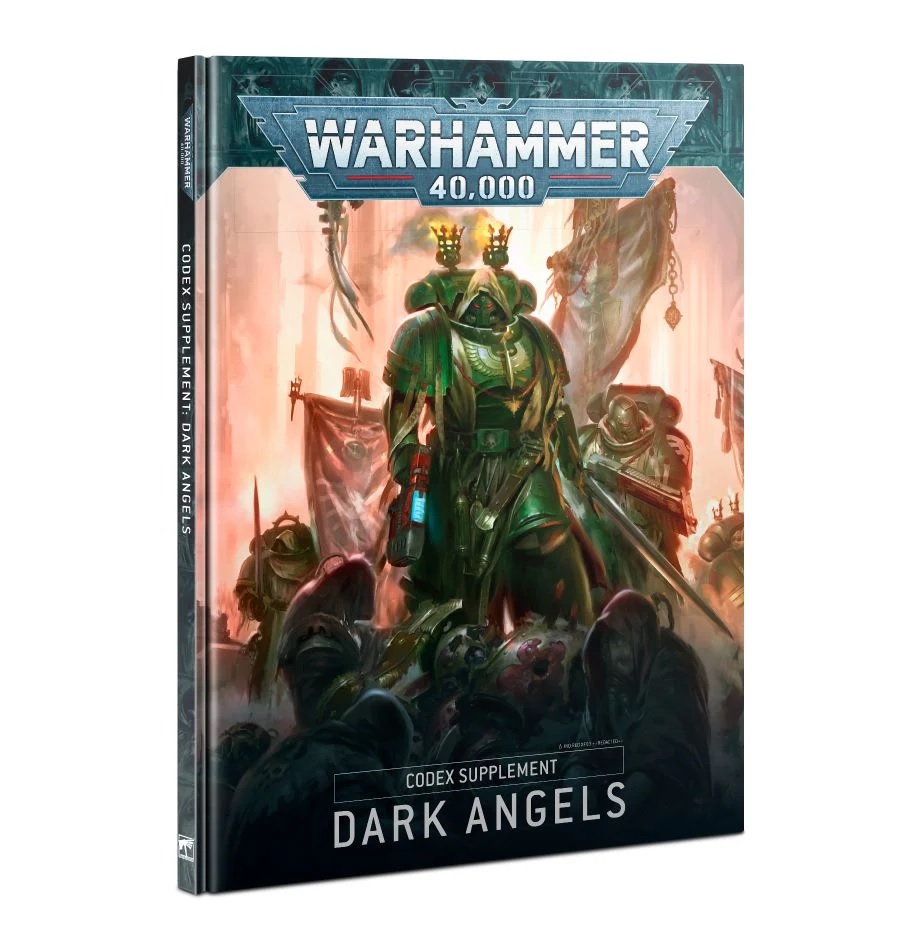 None fight with more grim determination than the battle-brothers of the Dark Angels, and their renowned specialised companies – the Deathwing and the Ravenwing – are held in awe by their allies and enemies alike. Working in concert, the formations of the Dark Angels are devastating in battle. Yet behind their devotion to the Imperium lies a shadowy obsession. Haunted by their past, the Dark Angels and their successors – known collectively as the Unforgiven – wage a secret war for redemption, a millennia-long crusade of vengeance that will either lead to their final atonement… or eternal damnation.
Inside this 80-page hardback codex supplement, you'll find everything you need to hunt the Fallen with your Dark Angels, plus thrilling lore and art to inspire your own collection.
Inside this book, you'll find:
– The history of the Dark Angels, exploring their glorious rise and tragic fall, and the secretive hunt that has driven them for ten thousand years
– A detailed description of Chapter organisation and iconography
– A Dark Angels bestiary with background details for every unit and Character featured
– A showcase of stunningly painted Citadel miniatures
– Rules for units that are only available to the Dark Angels Chapter and their successors – including 23 datasheets
– Stratagems, the Interromancy psychic discipline, Relics, and optional secondary objectives that define the ways that the Dark Angels wage war
– Bespoke Crusade rules providing new Agendas, Requisitions, Battle Traits, Honorifics, and Crusade Relics for the Dark Angels, as well as rules for hunting the Fallen
– And more!
You will need a copy of Codex: Space Marines and the Warhammer 40,000 rulebook to use the rules included in this codex supplement.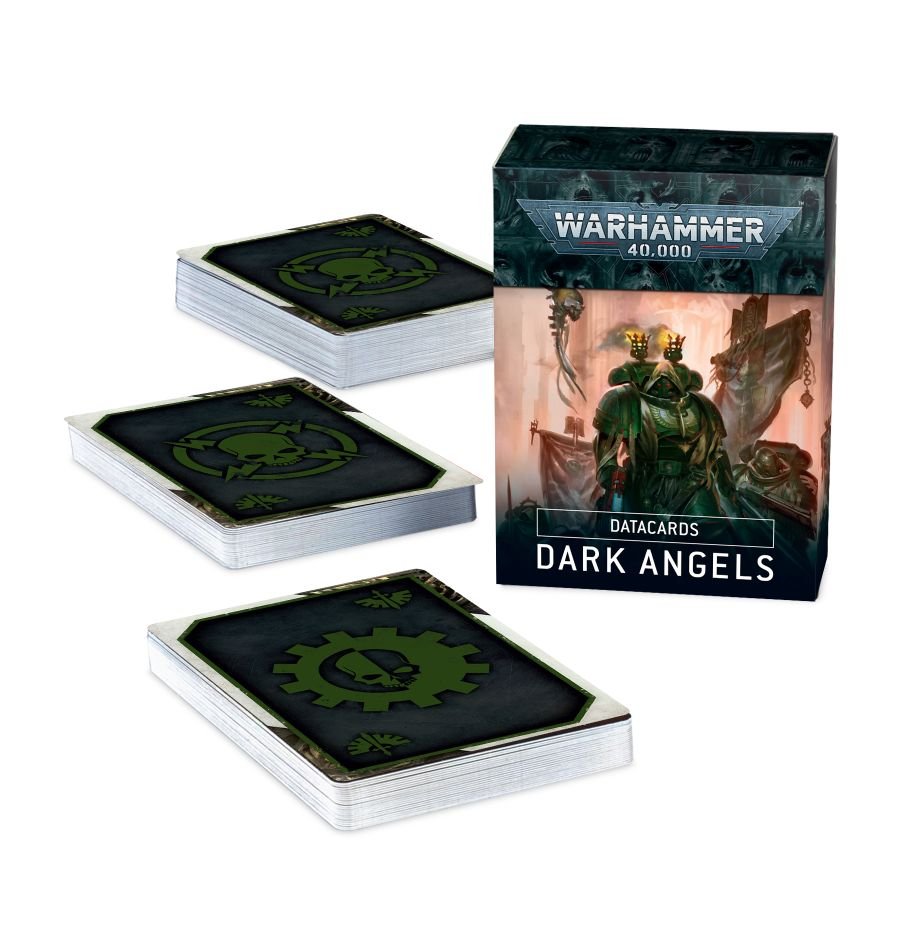 Subscribe to our newsletter!
Get Tabletop, RPG & Pop Culture news delivered directly to your inbox.
Prepare to hunt for the Fallen with these handy reference cards! Each is great for quickly referring to your rules, making sure you'll pick the right Stratagem or psychic powers for your battles with ease.
This pack contains the following datacards:
– 7x core Stratagems
– 17x Dark Angels Stratagems
– 1x Smite psychic power
– 6x psychic power cards (for the Interromancy discipline)
You will need a copy of Codex Supplement: Dark Angels, Codex: Space Marines, and the Warhammer 40,000 Core Book to make full use of these cards.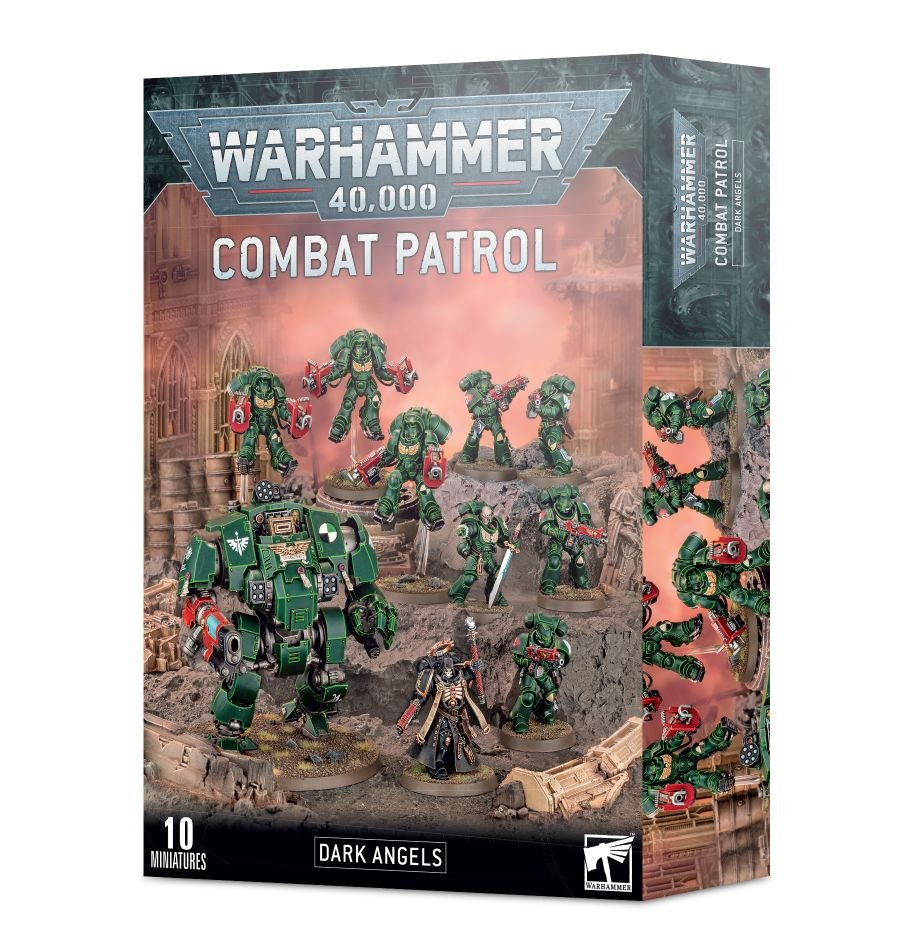 The Dark Angels are a dour brotherhood, characterised by their deep commitment to millennia-old rituals, loyalty, discipline, and self-sufficiency. They are a fighting force whose allegiance to the Emperor and his Imperium is nigh impossible to dispute, yet few call them friends, and none know much of them thanks to their determined reclusiveness.
Hunt the Fallen and slay the enemies of the Emperor with Combat Patrol: Dark Angels. This boxed set provides you with all the units you need to get you started! The contents of this set have been specifically chosen to provide you with an ideal Dark Angels force for Combat Patrol-sized games – approximately 25 Power Level's worth of miniatures.
This set includes the following units:
– 1x Primaris Chaplain
– 3x Inceptors
– 1x Redemptor Dreadnought
– 5x Primaris Intercessors
– 2x Dark Angels Primaris upgrade sprues
– 1x Dark Angels transfer sheet
All models are supplied with their appropriate bases.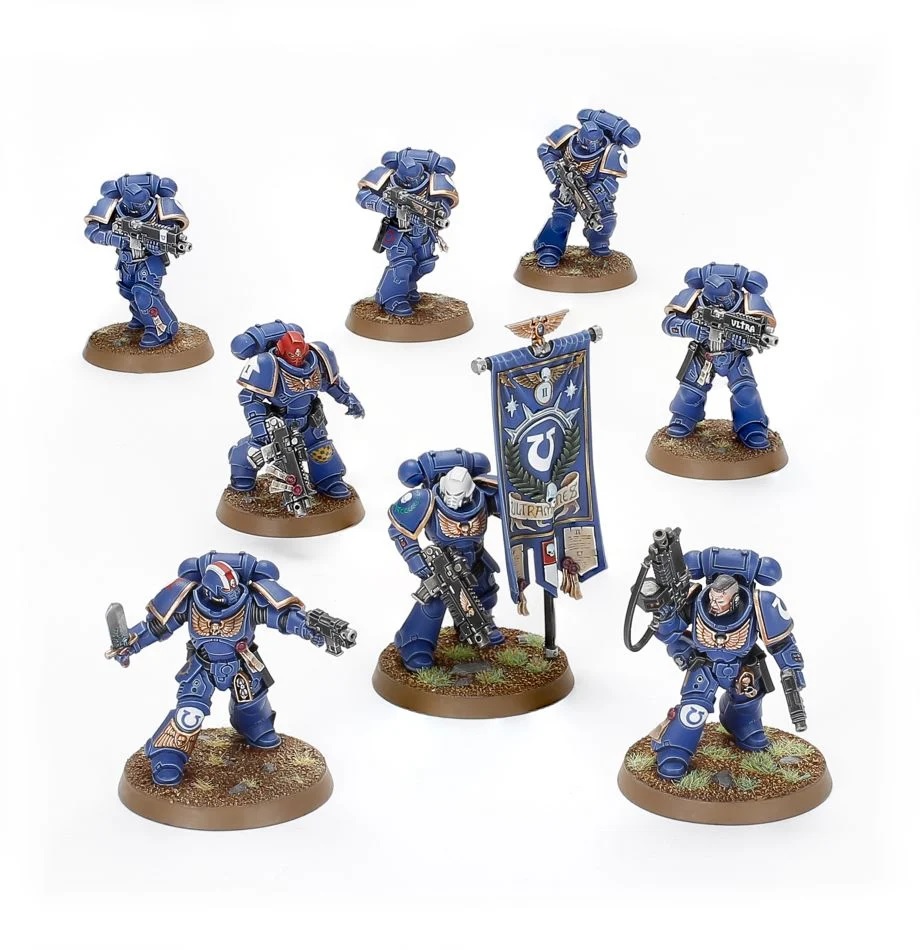 Space Marine Ancients bear the Chapter's precious standards. These glorious relics have been present in some of the Chapter's most notable battles, their finely worked designs commemorating countless campaigns and heroic deeds. They are symbols of selfless commitment and the unbreakable loyalty of brothers.
Primaris Lieutenants, in addition to being extremely able tacticians and strategists, are highly skilled warriors. Experts in all the lethal firearms of the Intercessors they so often command and fight alongside, they lay down impressive volleys of bolts even as they bellow orders and coordinate their brothers' fire.
Intercessor Squads are capable of laying down punishing fire while advancing or holding ground against the enemy. They have access to a range of bolt weaponry suited to varied battlefield assignments, from engaging enemies at long range to cleansing bunker complexes.
Bolster your Space Marines forces with a collection of Primaris Marines that will add both ranged firepower and a selection of useful bonuses. A pair of Primaris Lieutenants will make your shooting deadlier, while a Primaris Ancient will inspire nearby Space Marines to fight harder, even unto death. A combat squad of Primaris Intercessors will act as a fine bodyguard for any of these heroes, as well as giving you a brutally effective shooting unit.
This kit includes 52 plastic components that build the following models:
– 5x Primaris Intercessors with bolt rifles, including a Sergeant
– 1x Primaris Lieutenant with master-crafted auto bolt rifle
– 1x Primaris Lieutenant with power sword
– 1x Primaris Ancient
The set also includes 5x 32mm round bases and 3x 40mm round bases, as well as a Dark Imperium transfer sheet with 580 decals covering the Ultramarines, Space Wolves, Blood Angels and Dark Angels Chapters.
These models were previously available in the Dark Imperium boxed set.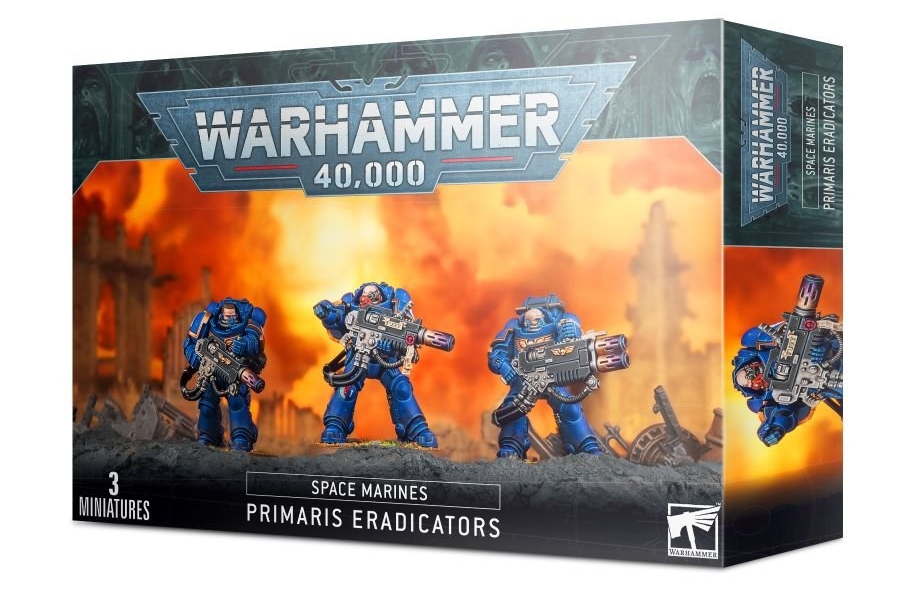 Before the molten ire of an Eradicator Squad, heavy armour and defended positions stand little chance. Eradicators wear the heavier Gravis pattern of Mk X power armour, allowing them to stride unharmed through waves of incoming fire before bringing their own destructive weaponry to bear at close range.
Completely eradicate anything that stands against you with these destructive warriors. Each member of the squad can be armed with a melta rifle or a heavy melta rifle and one can be alternately armed with a multi-melta. There is also the option to make one of the squad into a sergeant. There are 20 heads in the kit, along with a range of other various accessories.
This 122-part plastic kit makes three Eradicators and is supplied with three 40mm Citadel round bases. It is also supplied with an Ultramarines Infantry transfer sheet.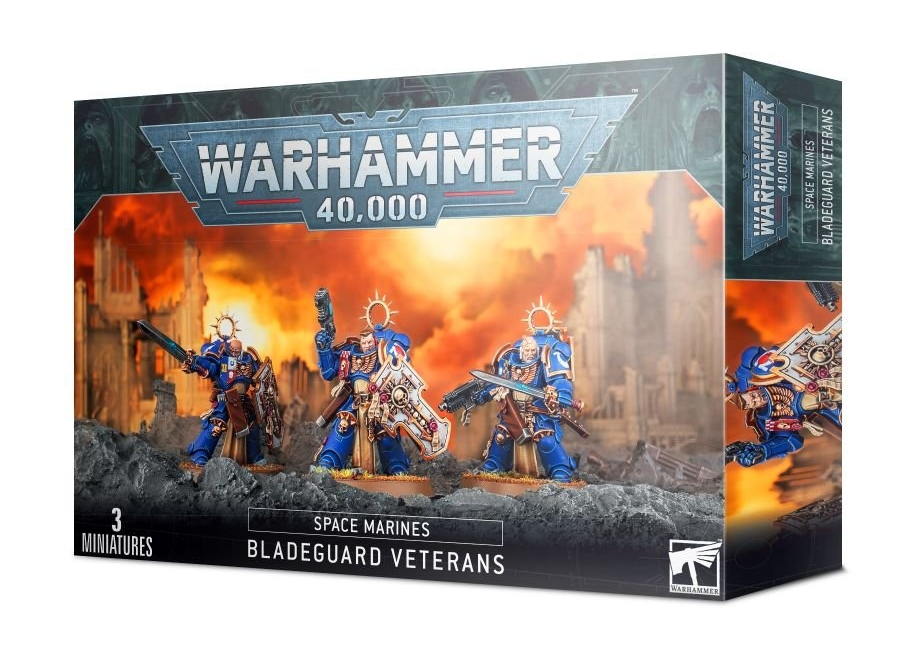 Bladeguard Veterans are inexorable warriors, advancing relentlessly with blades held high – the very image of noble knights of myth. Members of their Chapter's elite 1st Company Veterans, each of these vastly experienced Space Marines has fought to preserve the Imperium across uncounted worlds.
Lead the charge with these close combat masters. Each is armed with a master-crafted power sword and equipped with a storm shield. There is an option to make one of the squad into a sergeant. The kit also includes multiple head, tilting plate, pistol, and holster variants as well as plasma pistol and neo-volkite pistol options for the sergeant. These grizzled veterans are clad in the finest plate, which looks great in the colours of any Chapter.
This 78-part plastic kit makes three Bladeguard Veterans and is supplied with three 40mm Citadel round bases. It is also supplied with an Ultramarines Infantry transfer sheet.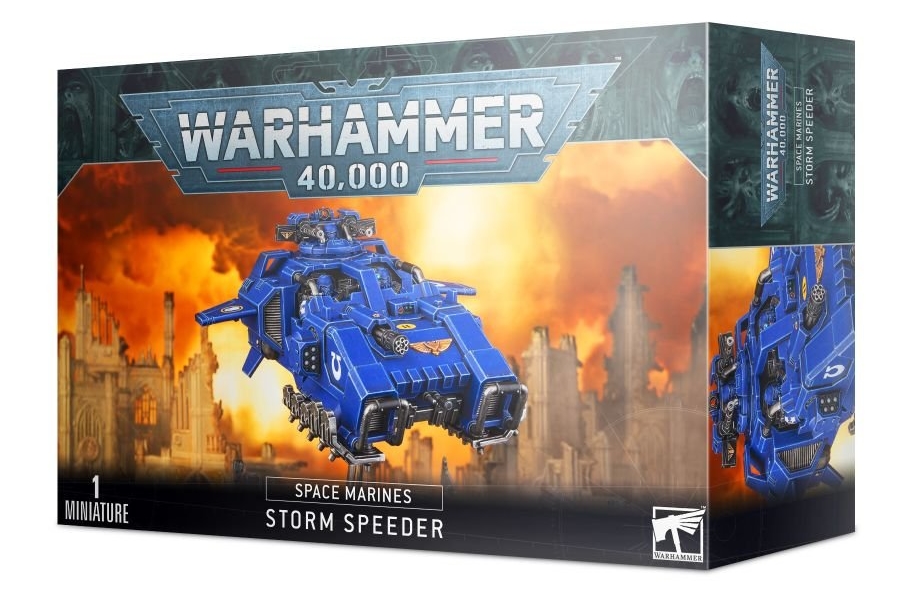 This kit includes 94 components that can be used to build a Storm Speeder Hailstrike armed with two fragstorm grenade launchers, an onslaught gatling cannon and a twin ironhail heavy stubber. The gun platform can be built to move – intimidate your opponents by having your heaviest weaponry pointing right at their units!
This kit can instead build the Storm Speeder Hammerstrike or Storm Speeder Thunderstrike. It is supplied with a Citadel 90mm Round Base and a Flying Stem.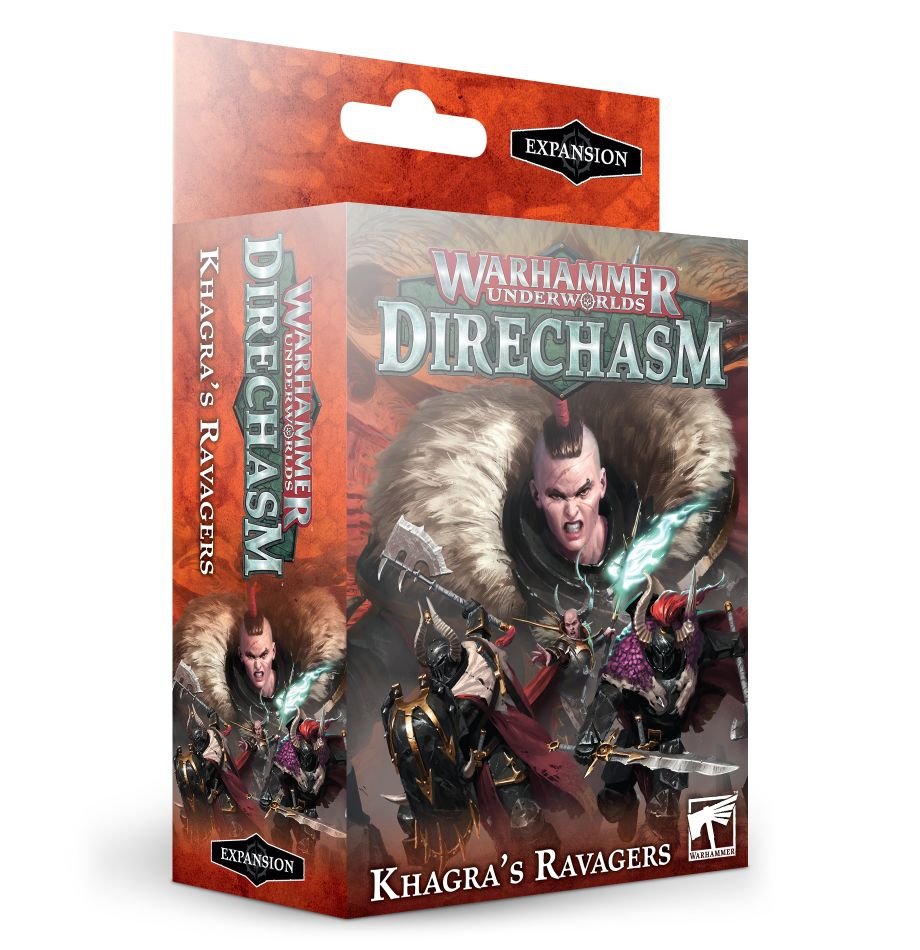 Khagra the Usurper and her band of Slaves to Darkness see Direchasm as the site of the culmination of their personal path to glory; a final proving ground where they will earn the attention of the Dark Gods. They mean to turn the mountain to the service of Chaos by desecrating its every chamber through dark sorcery and brutal sacrifice. It was Khagra's sister Zarshia who led the warband into Beastgrave, but they soon became trapped in a gnashing chamber. Khagra wedged her shield between the cavern floor and the encroaching ceiling before carving a way out of the rocky gullet, and since then, the brutal warriors Cragan and Razek have turned to Khagra for direction. Zarshia has not abandoned her own ambitions, however, and is poised to overturn her upstart sibling when the opportunity arises.
Claim the living mountain in the name of the Dark Gods with Khagra's Ravagers. They're tough, strong, and wield sorcerous power, giving you multiple ways to desecrate Direchasm. Speaking of which, their new Desecration mechanic can prevent opposing warbands from claiming objectives. This set also includes a number of Universal cards that can be used by any warband in Warhammer Underworlds and you can even add Khagra's Ravagers to your Slaves to Darkness force in Warhammer Age of Sigmar.
This set contains:
– 4x push fit Khagra's Ravagers miniatures – no glue required to assemble
– 4x fighter cards, representing each warrior in your games – Khagra the Usurper, Zarshia Bittersoul, Razek Godblessed, and Dour Cragan
– A further 62 playable cards (only available in this set) to enhance your fighters and provide new tactics and challenges for your games of Warhammer Underworlds: Direchasm, including:
– 12x Khagra's Ravagers Objective cards
– 10x Khagra's Ravagers Upgrade cards
– 10x Khagra's Ravagers Ploy cards
– 10x Universal Objective cards, usable by any warband
– 10x Universal Upgrade cards, usable by any warband
– 8x Universal Gambit cards, usable by any warband
– 2x Universal Gambit Spell cards, usable by any warband with a wizard
– 1x Desecration Tokens rules card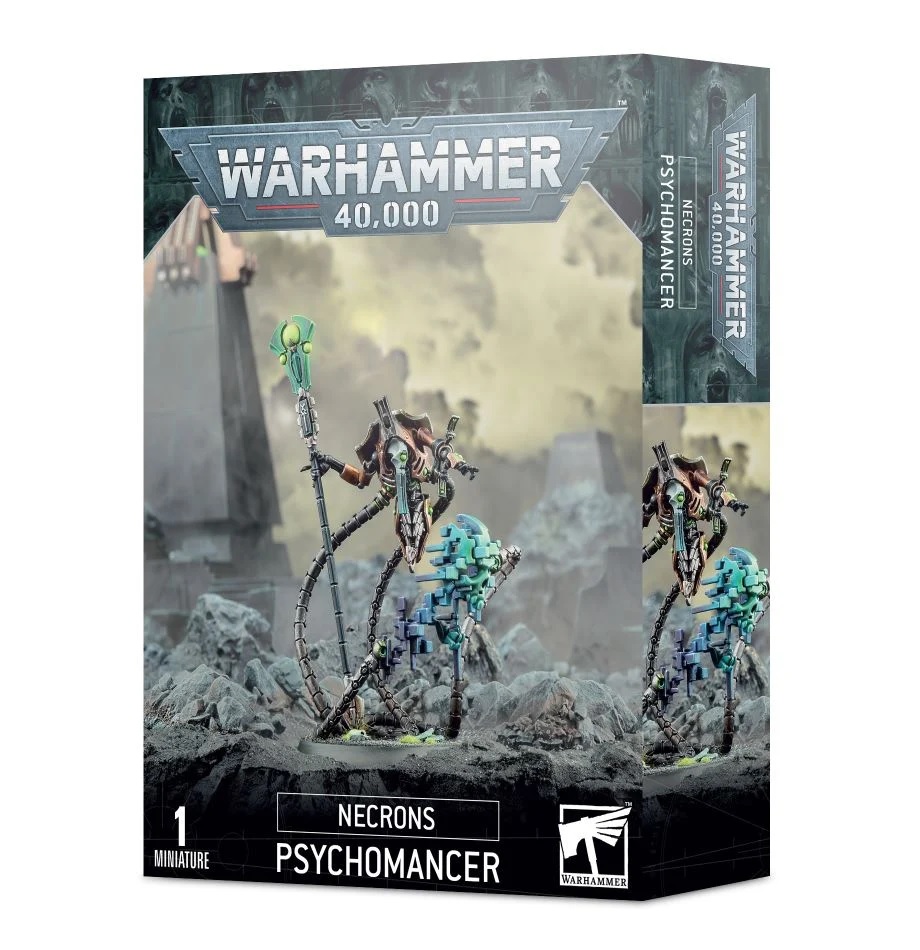 Psychomancers study the science of fear. They are expert manipulators, conjuring phantasms and temporary hard-light constructs that trigger primal survival instincts in their victims' minds or overload even the most advanced sensoria. No being is safe from the creeping tendrils of the Psychomancer's art.
Add this fearsome character to your Necrons army and watch even the toughest of enemies cower in abject terror! Armed with an abyssal lance, the Psychomancer can unleash the worst fears of your foes against them. They say that Space Marines feel no fear– well, they haven't met this Cryptek yet.
This 28-part plastic kit makes one Necron Psychomancer for use in games of Warhammer 40,000. It comes supplied with a 40mm Citadel Round base.
Here come the Dark Angels. I hope you aren't Fallen…
Latest News From BoLS: