The forest battle on Endor in Star Wars: Return of the Jedi would not have been won without the help of these two. Check out this pair from Hot Toys.
In Return of the Jedi, the Rebel Alliance infiltrates the forests on Endor to shut down the deflector shield generator protecting the Death Star. When she's separated from her team, Leia meets Wicket (played by Warwick Davis). The Ewok becomes an important ally in the battle.
Both figs are movie-accurate with highly detailed faces and fur. Princess Leia has an updated head and hair sculpt, wears her outfit worn on Endor, and comes with a trusty blaster. Wicket is covered in soft, fabric fur over his entire body and comes with a variety of hands to hold a spear or a pair of drumsticks. The collector's set includes two weathered Imperial helmets for Wicket to bang on.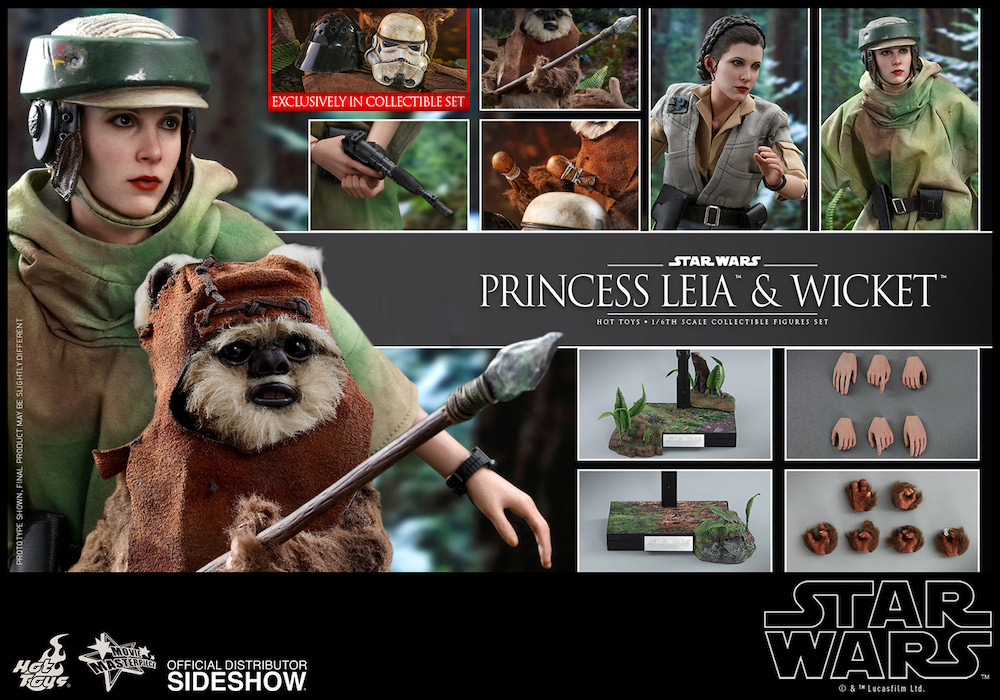 Sixth Scale Princess Leia and Wicket Set – $420.00
Wicket
Multiple layers of weathered fabric hair with various shades of white and brown
Over 23 points of articulations
Approximately 10.62″ (15.5 cm) tall
Six pieces of interchangeable hands including
Weapons:
Costume & Accessories:

One brown-colored hood with weathering effect
Two drumsticks
Collector's set only: One Stormtooper helmet & one Death Star Trooper helmet

One diorama accessory attachable to the figure base
One Specially designed rectangular figure stand with character nameplate, movie logo, and graphic card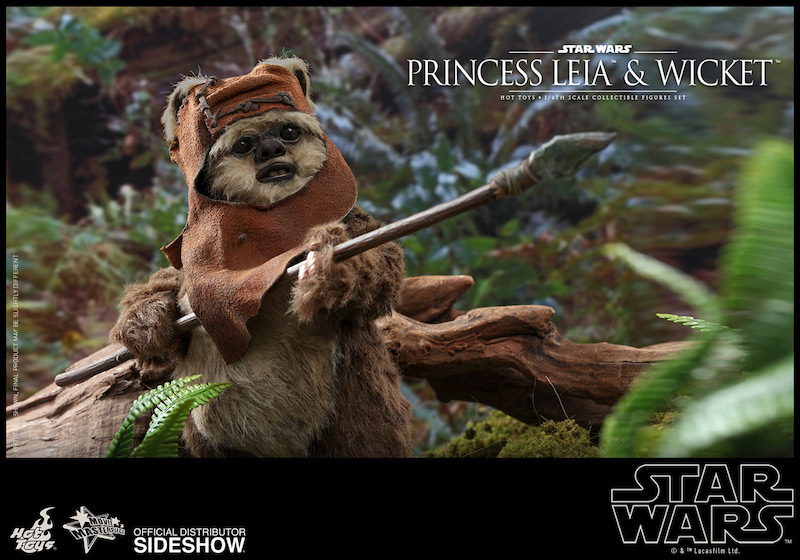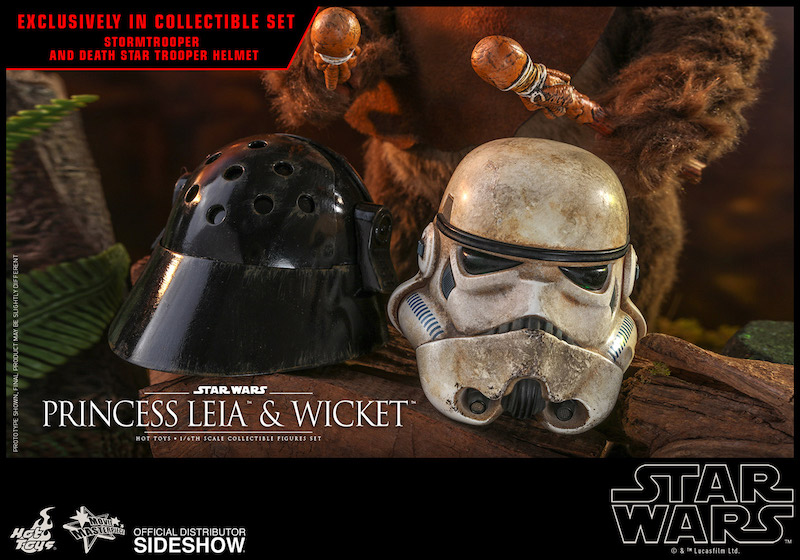 Princess Leia
Body with over 28 points of articulations
Approximately 6.10″ (27 cm) tall
Six pieces of interchangeable hands
Each piece of head sculpt is specially hand-painted
Hair sculpture is removable from head sculpt
Weapons:
Costume:

One helmet as worn on Endor
One camouflage pattern poncho
One light-green colored vest
One yellow-colored middle sleeves top
One pair of pale blue-colored pants
One black-colored utility belt with pistol holster
One pair of black-colored leather-like boots
One watch

Two bushes diorama accessories attachable to the figure base
One specially designed rectangular figure stand with character nameplate, movie logo, and graphic card