Building these plants and flowers are a perfect way to wind down after a long day, and they make beautiful display pieces.
Lego's new botanical collection is part of their collection that's made just for adults. They're a new way to play, create, and get your mind off things.
"As adults look for new ways to switch off and relax, we're delighted to be able to help them seek solace from their busy everyday lives as they immerse themselves in creating these beautiful botanical builds," says Jamie Berard, Design Lead at the LEGO Group. "The customizable elements and mindful building experience will hopefully help them express their personality as their creativity blossoms."
The first kits include a bonsai tree with interchangeable leaves and flowers and a bouquet that would make a great gift for someone you care about (Valentine's is about a month away).
Creator Bonsai Tree – $49.99
878 pieces
Measures over 7 in. (18 cm) high, 8.5 in. (21 cm) long and 7.5 in. (20 cm) wide.
Both sets of leaves can be custom arranged, making each display unique.
Check out the sweet frog design hidden in the pink blossom. With a rectangular pot and a slatted LEGO® wood-effect stand, it's easy to display the elegant tree once built.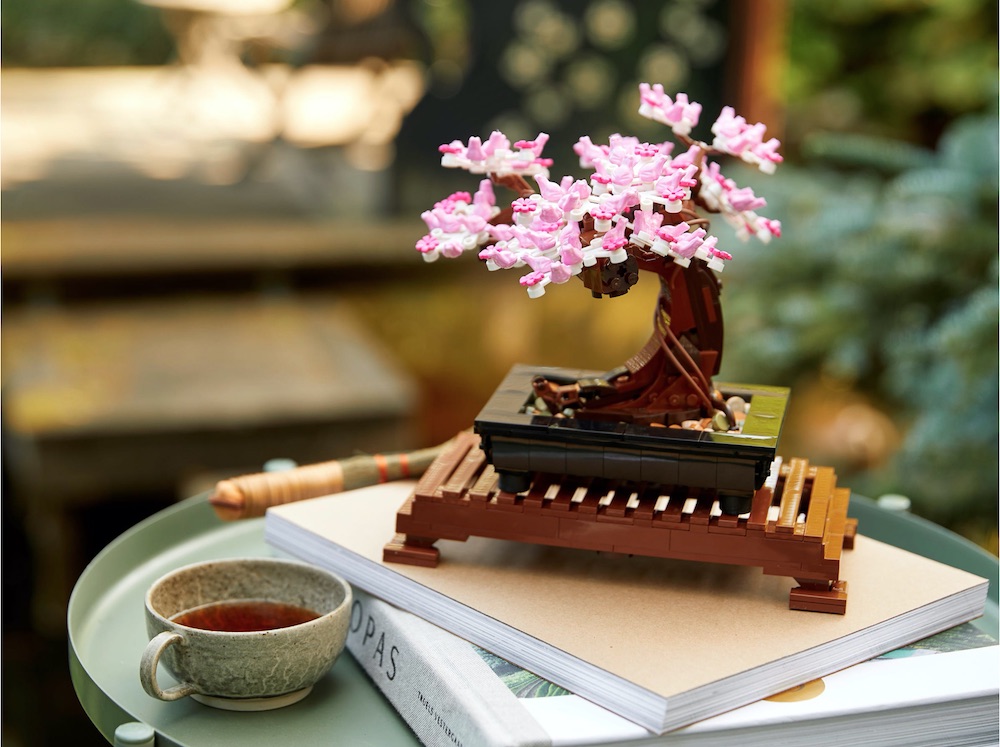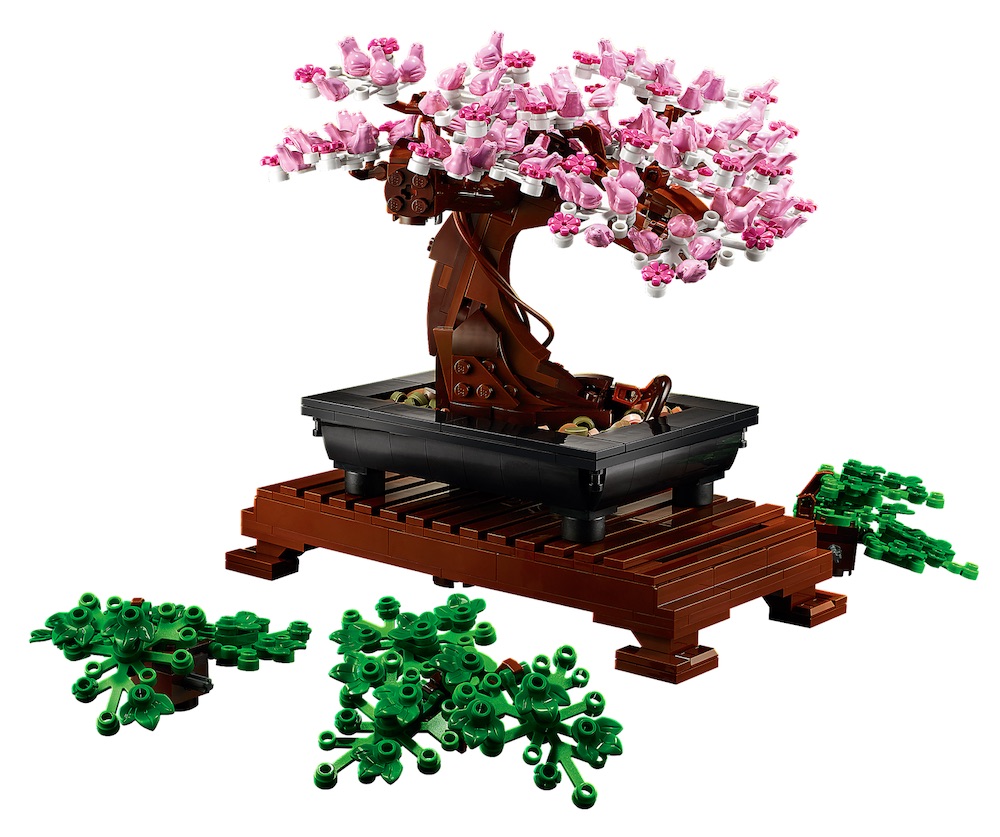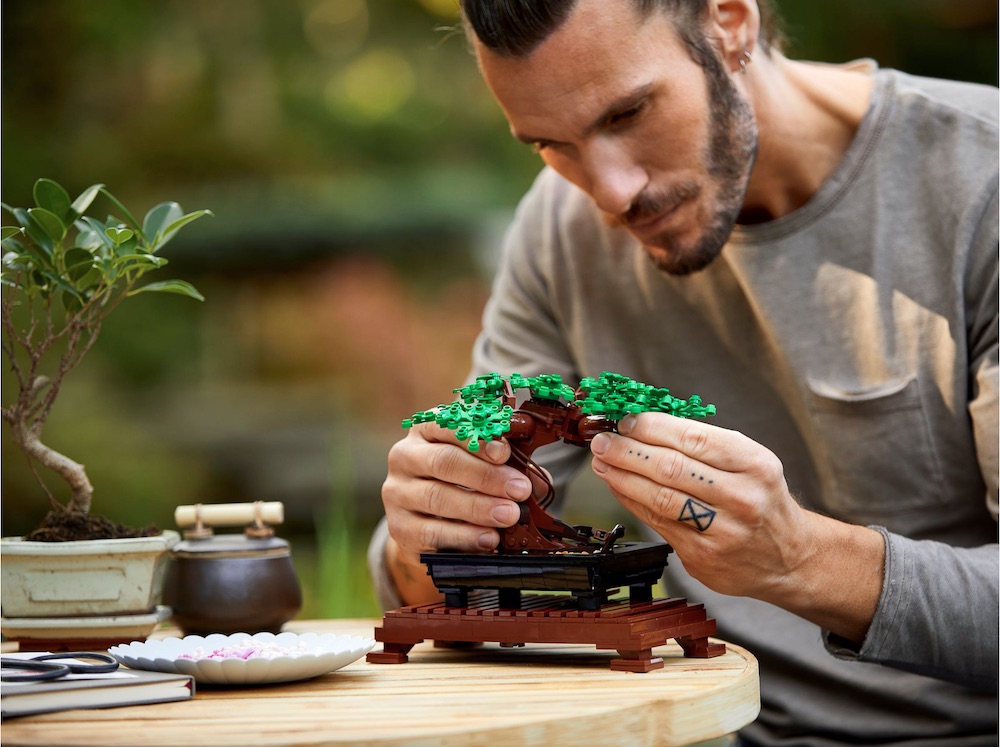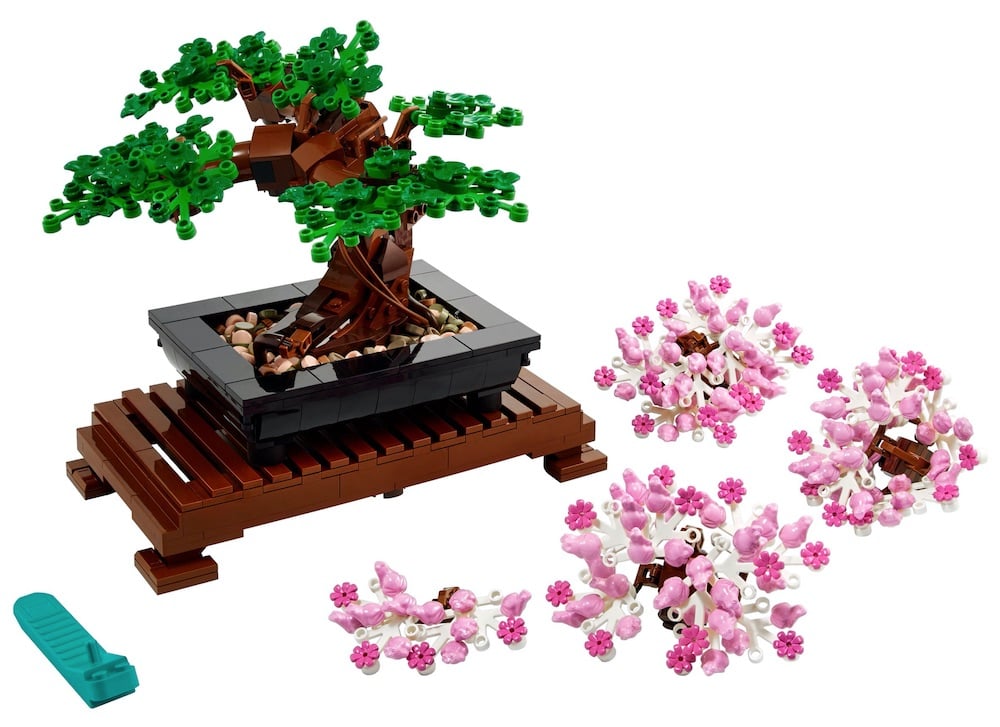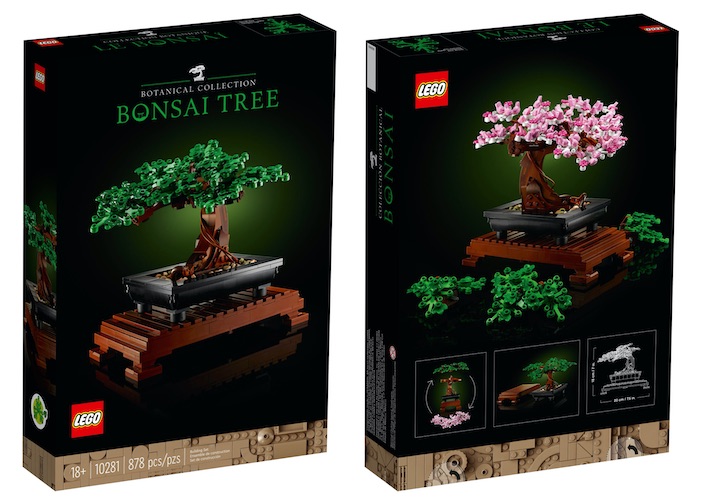 Creator Flower Bouquet – $49.99
756 pieces
The stems come in a variety of lengths. As a guide, the 'snapdragon', with its straight stem, measures over 14 in. (36 cm) high.
The flowers are created from over 17 unusual LEGO® elements with realistic petal shapes and colors.