The latest set for Magic: the Gathering debuts tomorrow. Here's where to watch, and some of our favorite spoilers we've seen so far.
Magic: the Gathering's latest set, Kaldheim, debuts tomorrow, bringing with it all the ice, snow, and of course heavy metal vikings, gods, and power that you could possibly hope for. There's going to be a big event on Twitch detailing the new release, so you can look for our coverage of it tomorrow after 9am PT, but here's what we know about the set so far.
First up, back in Mid-December (which seems a year ago now), a bunch of Metal Bands revealed many spoilers, including the return of Modal DFC's. Here are the Kaldheim sets: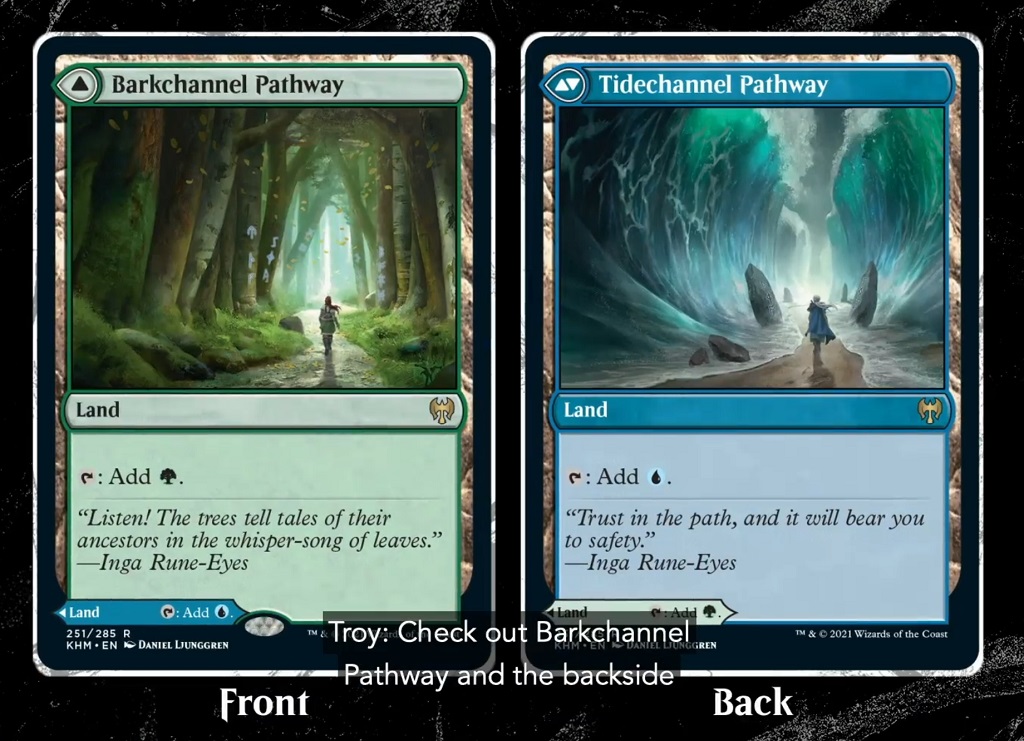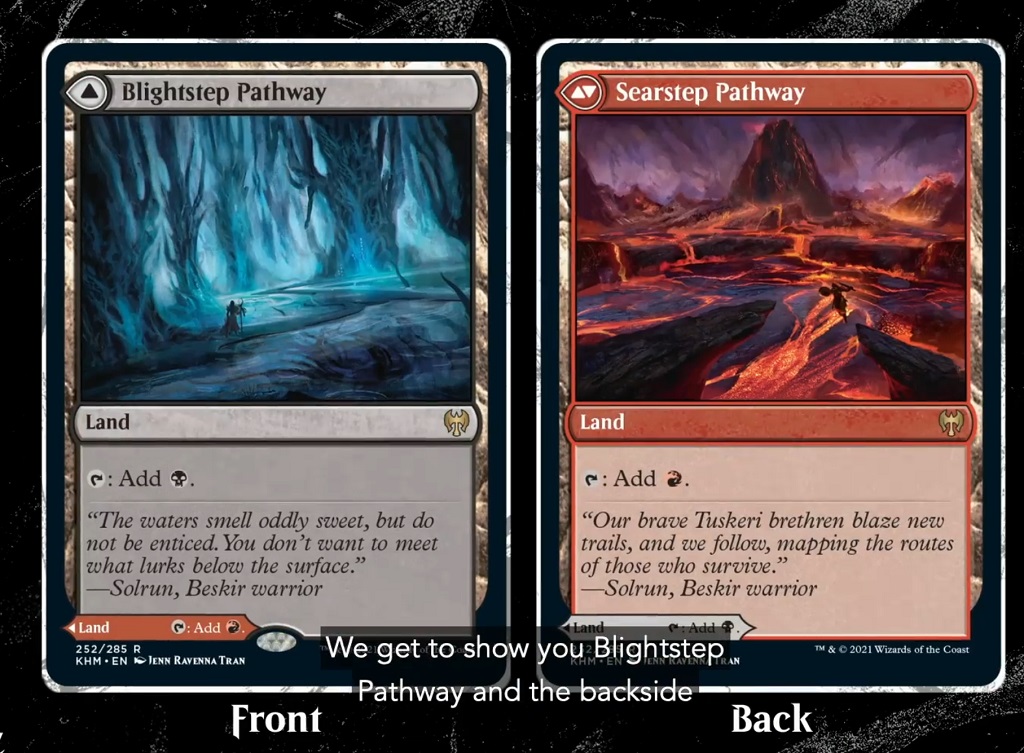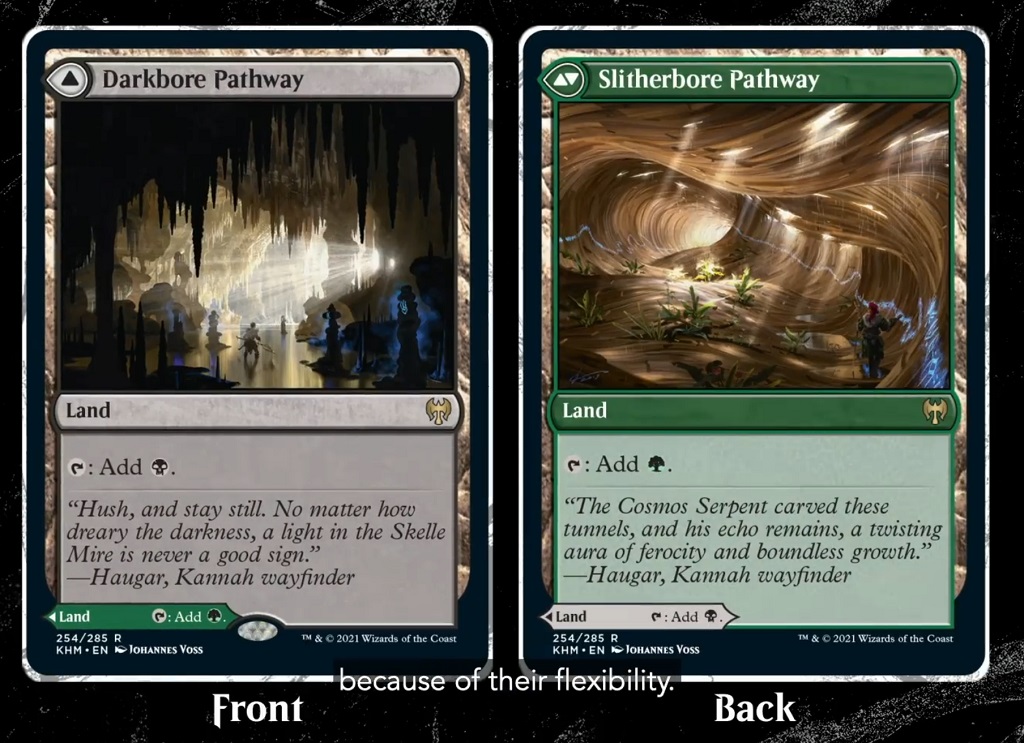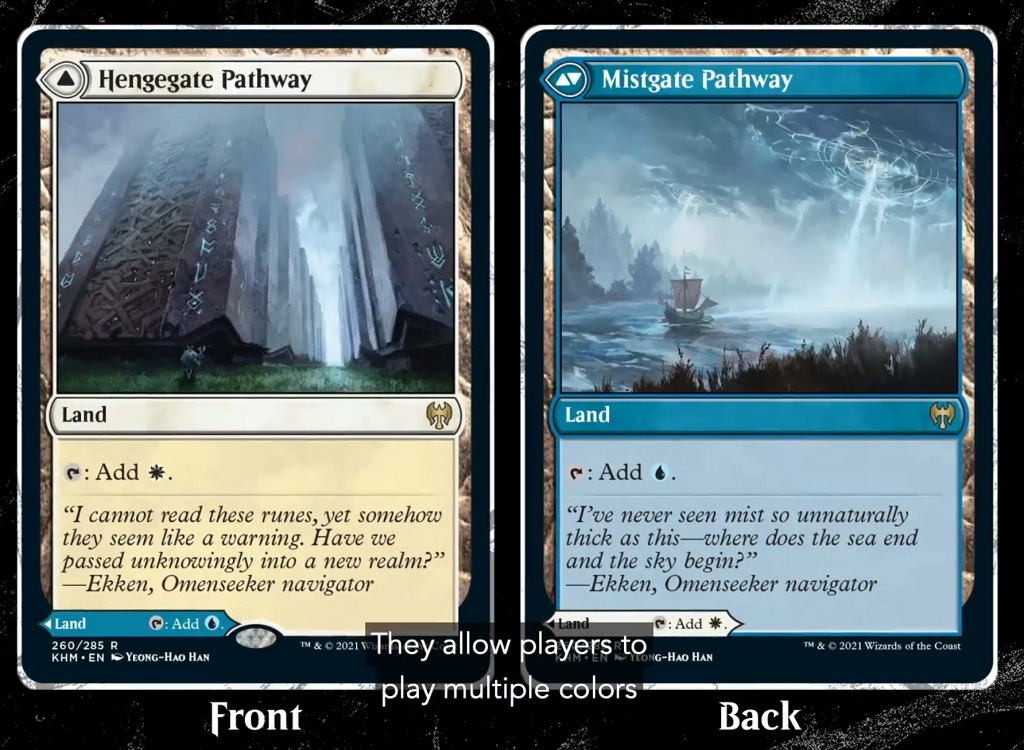 But that's just the tip of the iceberg/swamp.
We also got a look at some of the new artifacts in Kaldheim: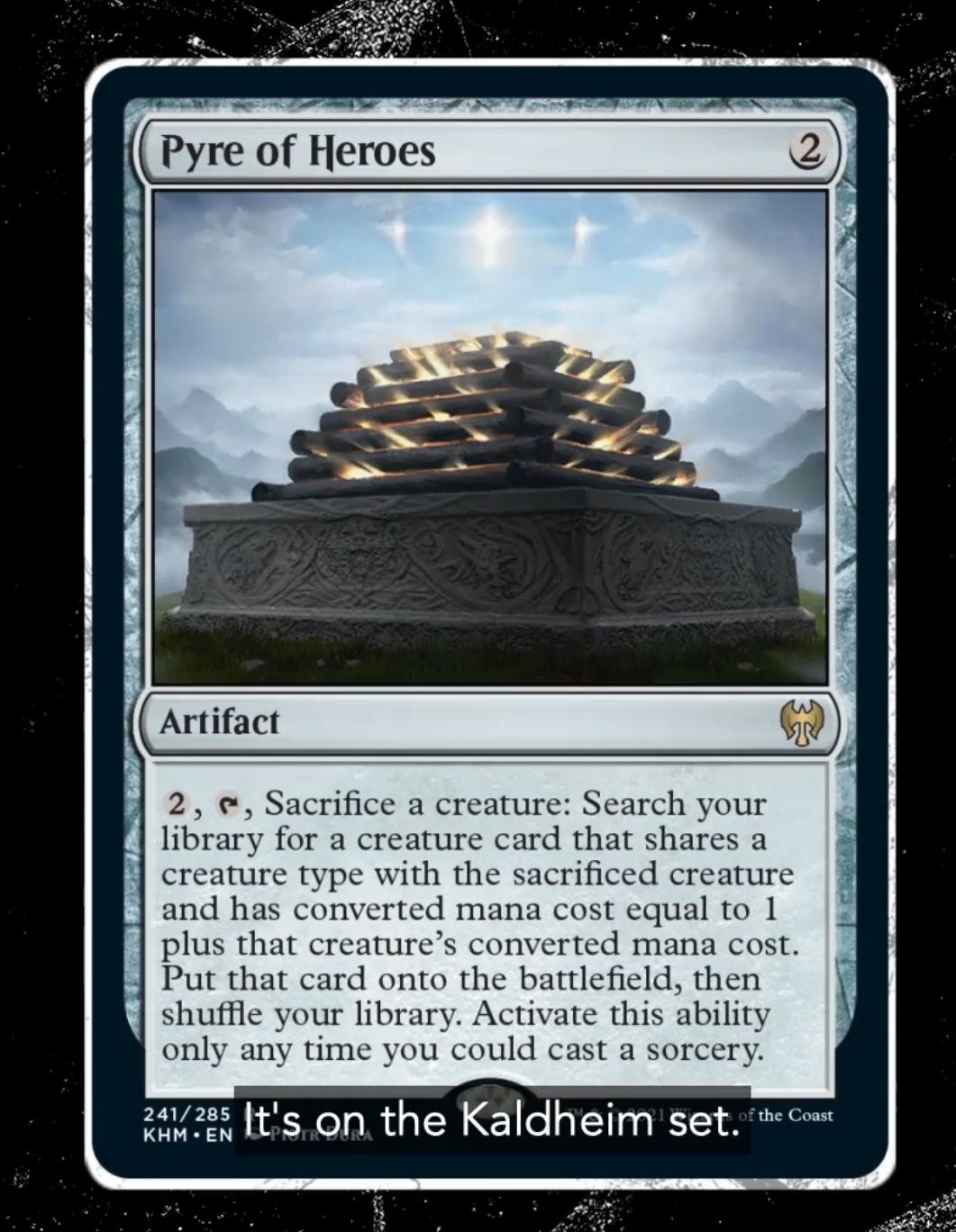 As well as the return of Saga, which seems apropos given that this is the "viking" set.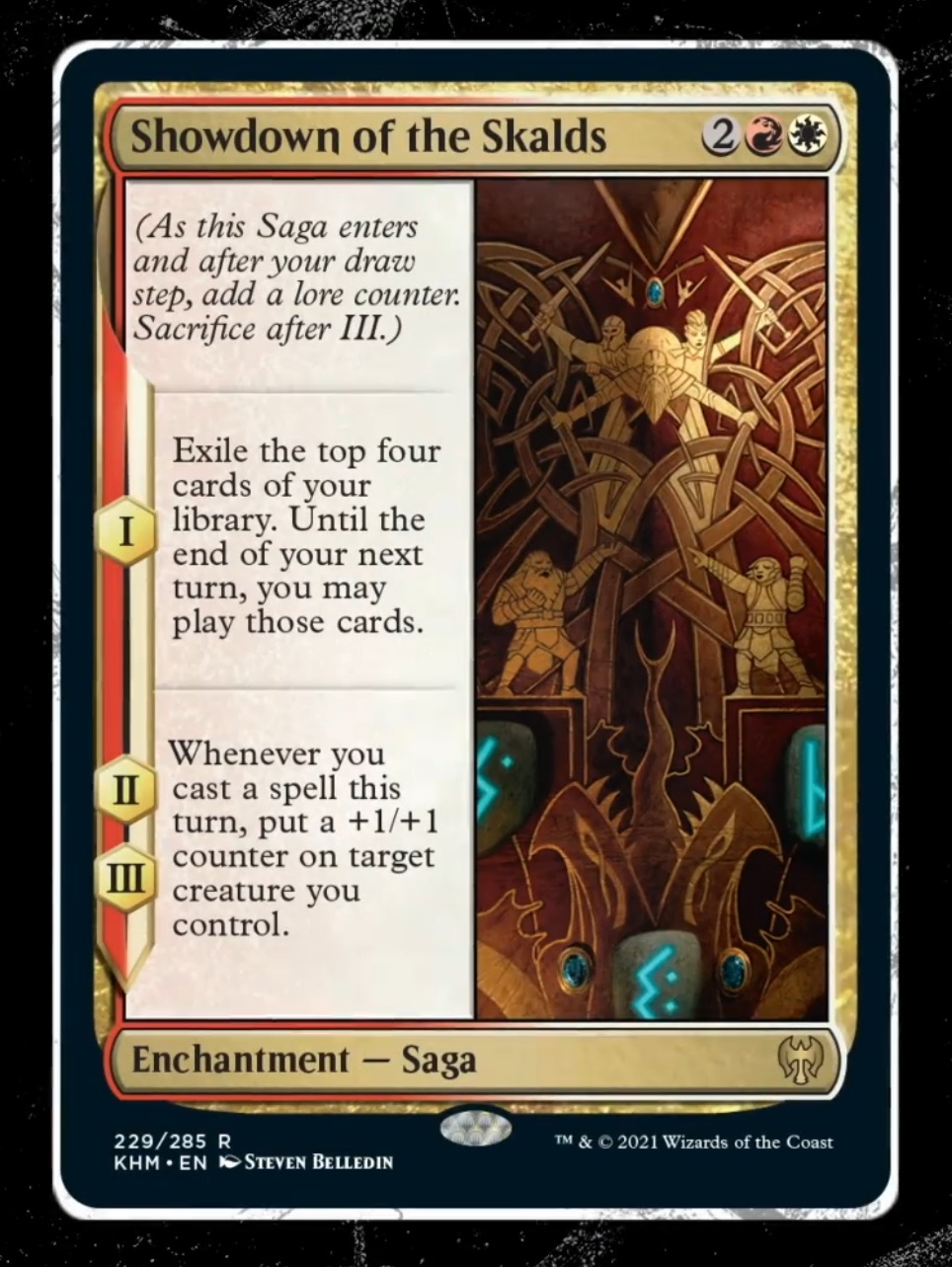 Saga, which first appeared in Dominaria and then in Theros Beyond Death, is an enchantment that gives you the opportunity to trigger lore counters for each chapter–seen above, the turn you cast the spell you'd get the I ability, and on the following two turns, the II and III ability is in effect.
We also got a look at some of the new Planeswalkers, including Niko Aris, the first nonbinary Planeswalker in MtG Cannon: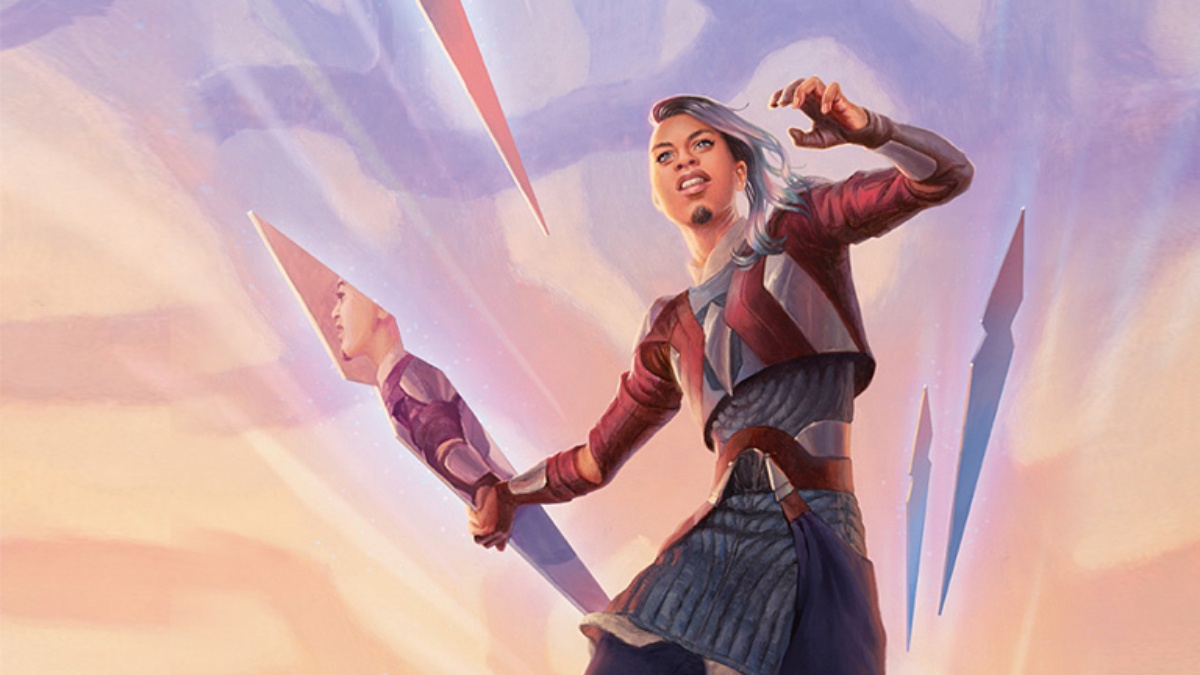 And Kaya, the Inexorable, a powerful new Planeswalker who is going to make any deck that plays with Karn extremely happy: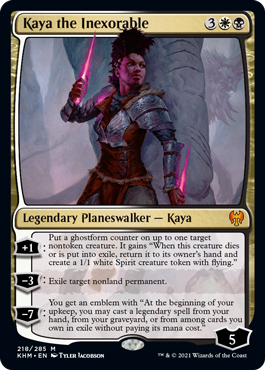 We also got a look at some of the new extended art cards, which are great additions for anyone wanting to collect more of that gorgeous MtG art. Here's Realmwalker: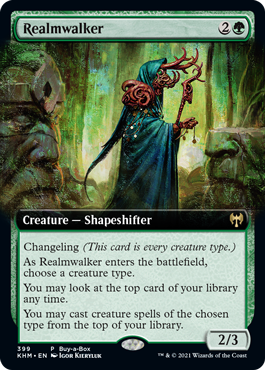 What about one of the gods, inspired by Norse mythology that give Kaldheim its signature flavor? Here's Halvar, God of Battle: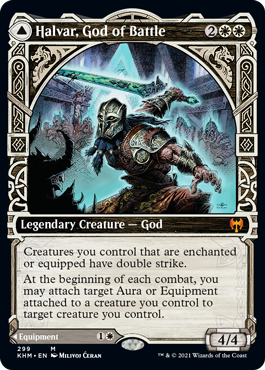 Of course for those looking to get the whole set, you'll want to check out the "headturner" cards featured in the new Kaldheim Set boosters: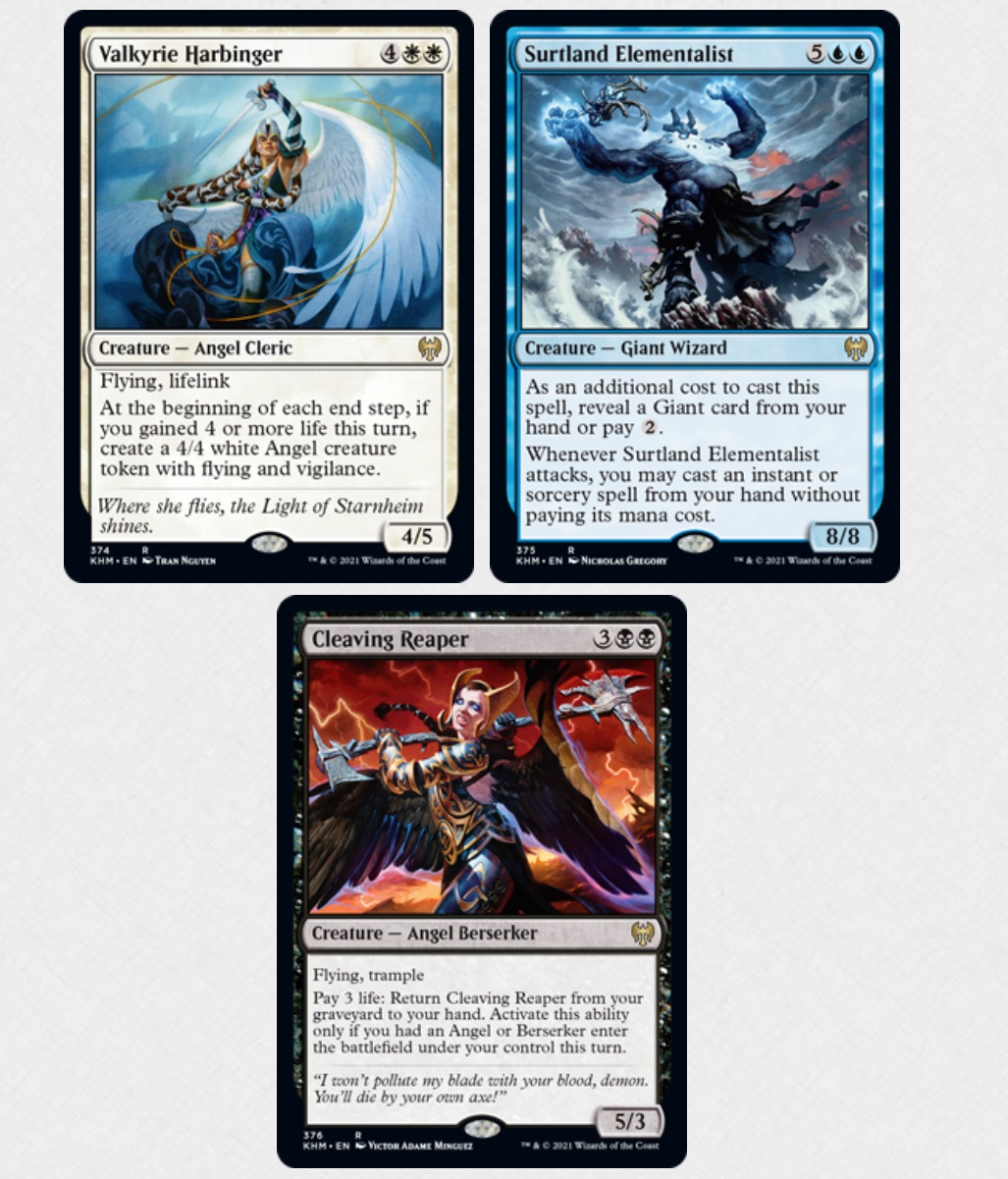 Like Theme Boosters, there is a section of the Set Booster experience that follows a theme. This is a set of 6 common and uncommon cards centered around one or more of the set's themes (commons connect with commons and uncommons with uncommons). Like the unique Theme Booster cards, we're including some of these unique cards for Set Boosters that help bolster those themes and provide connectivity among the uncommons. These unique cards are all uncommon. The unique rares listed below will be found in the "headturner" slot for Set Boosters.
These cards will be legal in any format in which Kaldheim is legal.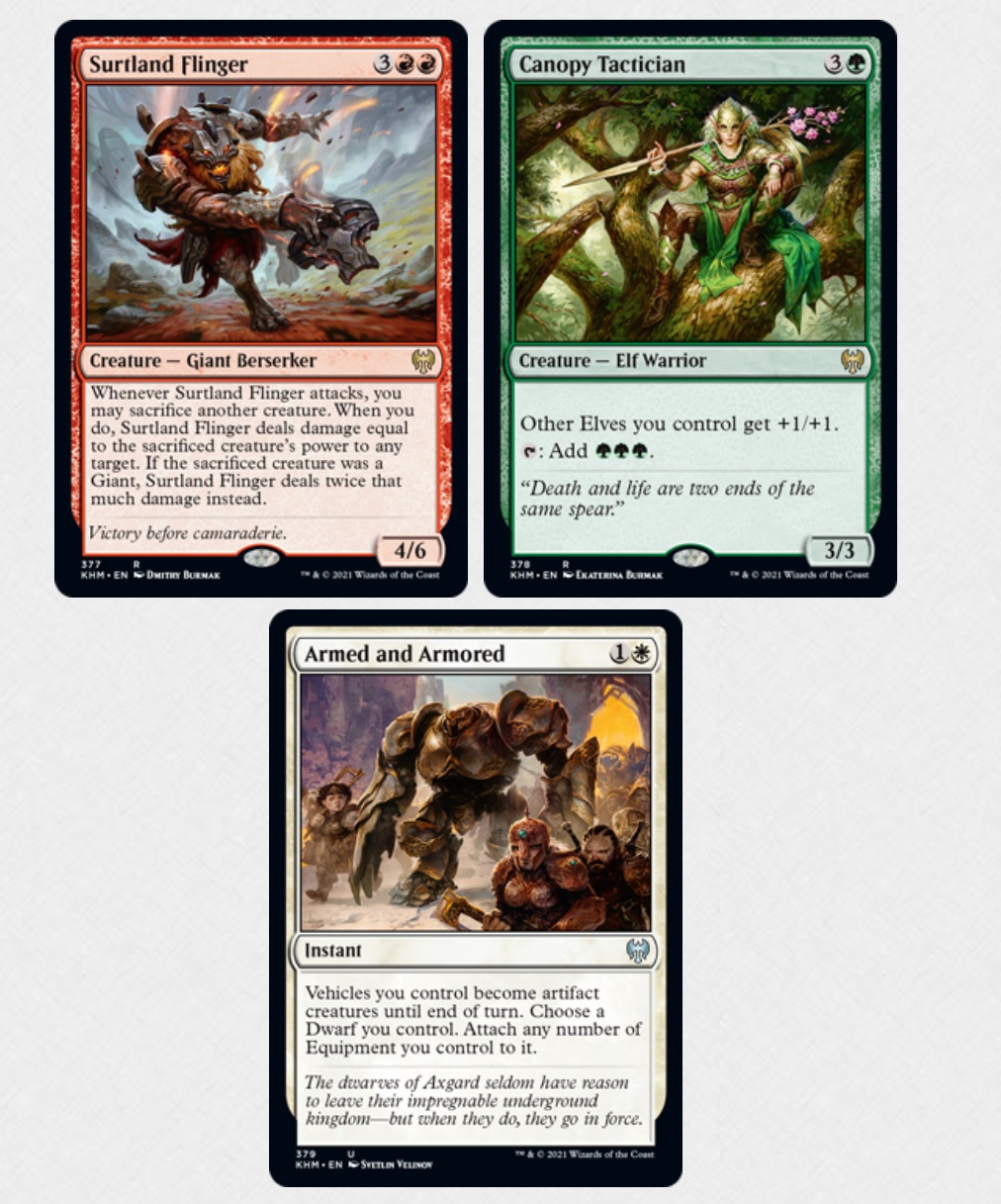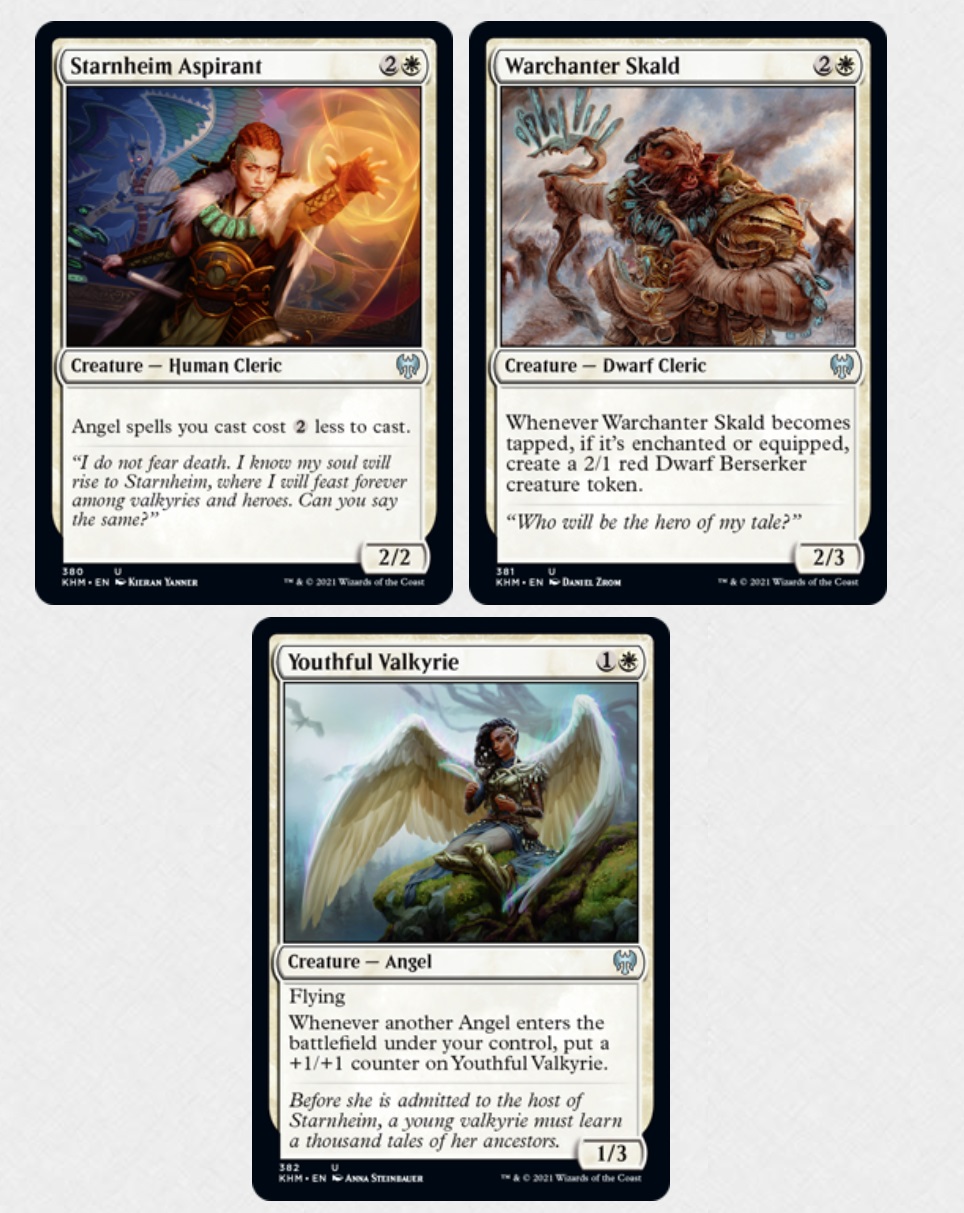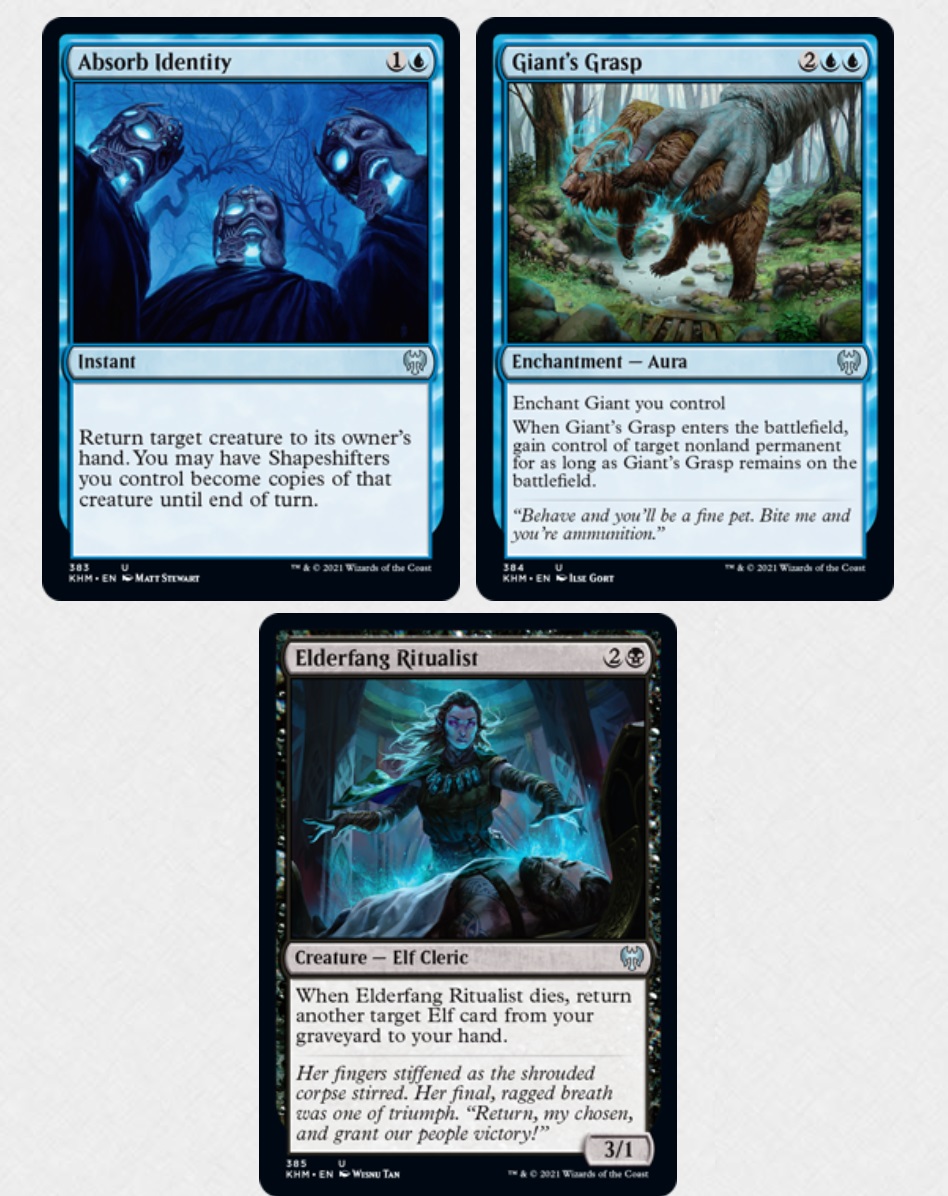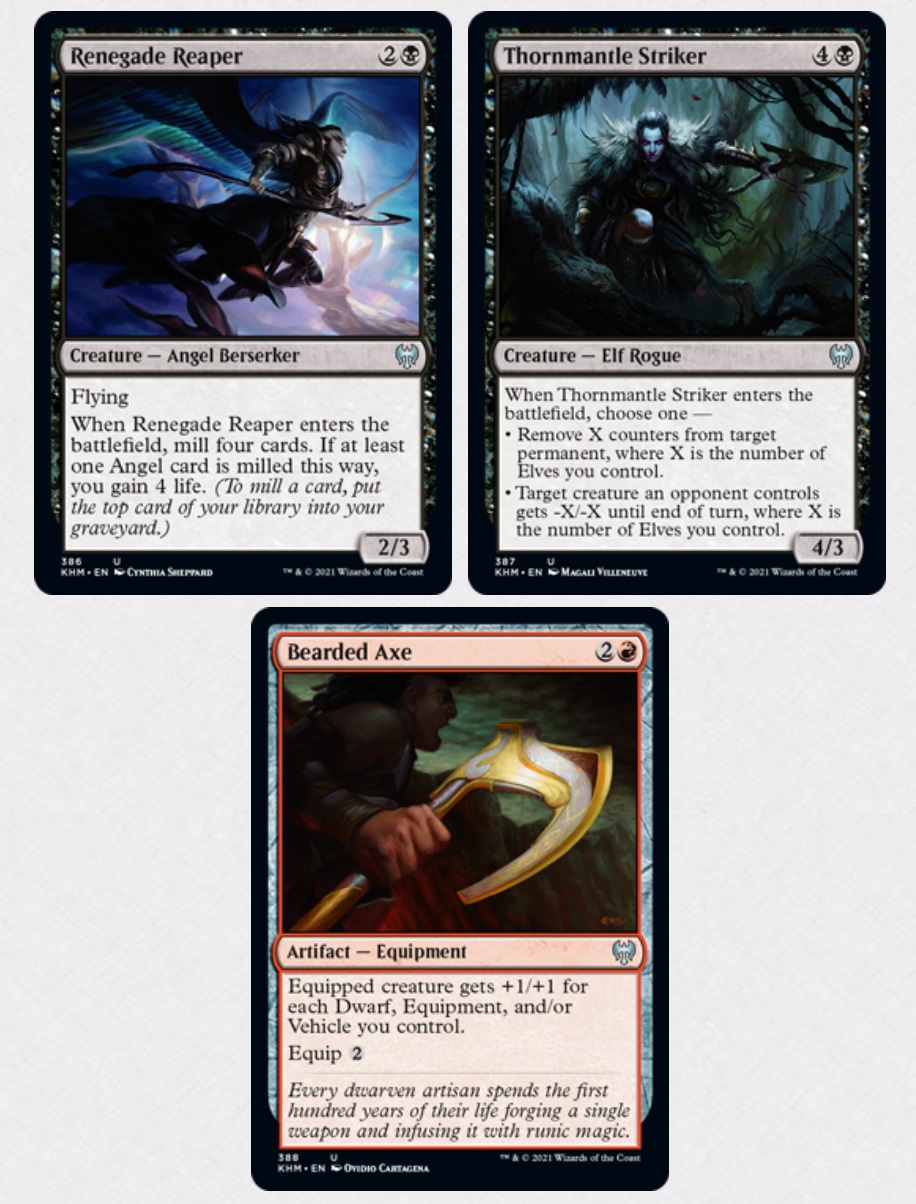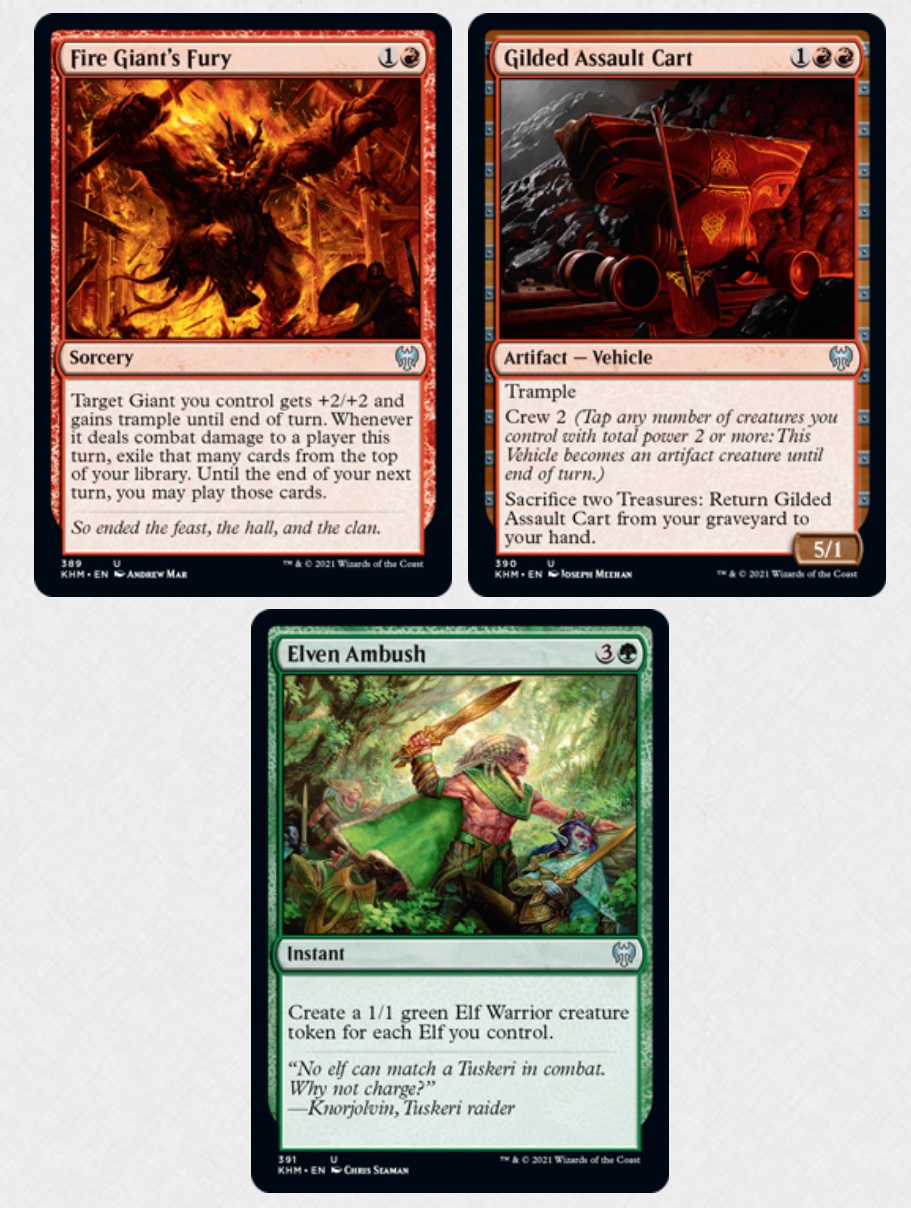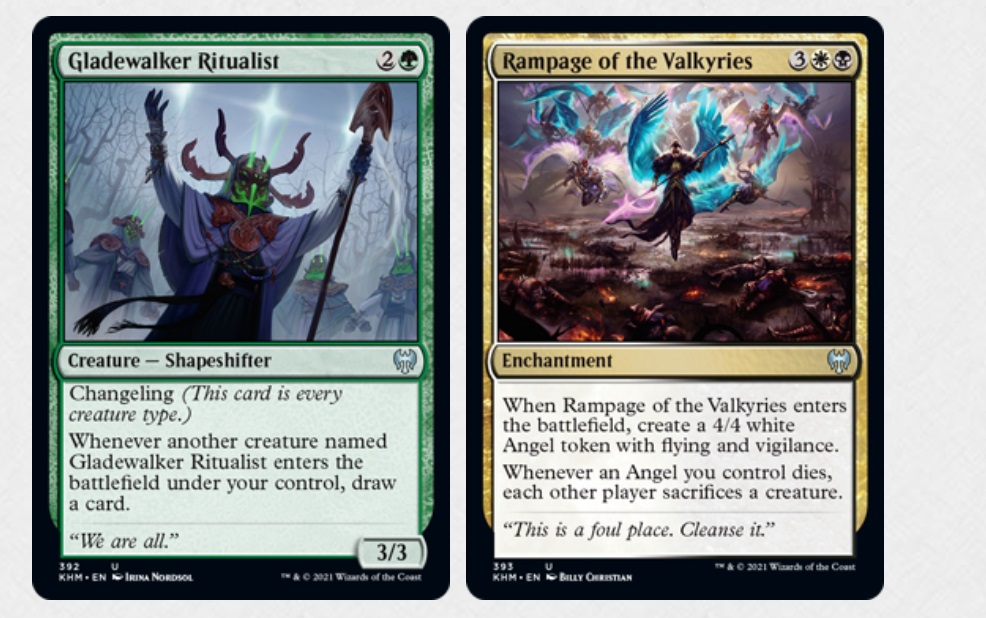 Many of these cards can also be found in Kaldheim Commander decks: Canopy Tactician, Elderfang Ritualist, Elven Ambush, and Surtland Elementalist.
Finally here's a dwarf berserker for you, Magda, Brazen Outlaw who kind of embodies the feel of Kaldheim all in a single, beautifully illustrated legendary creature: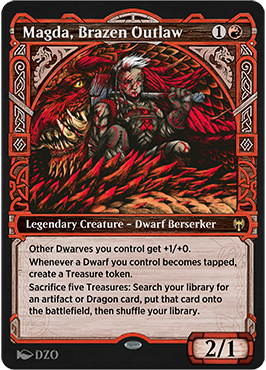 Are you excited for Kaldheim? Which spoilers are your favorites? Let us know in the comments!