RPG Accessories: Let's Make A D&D Room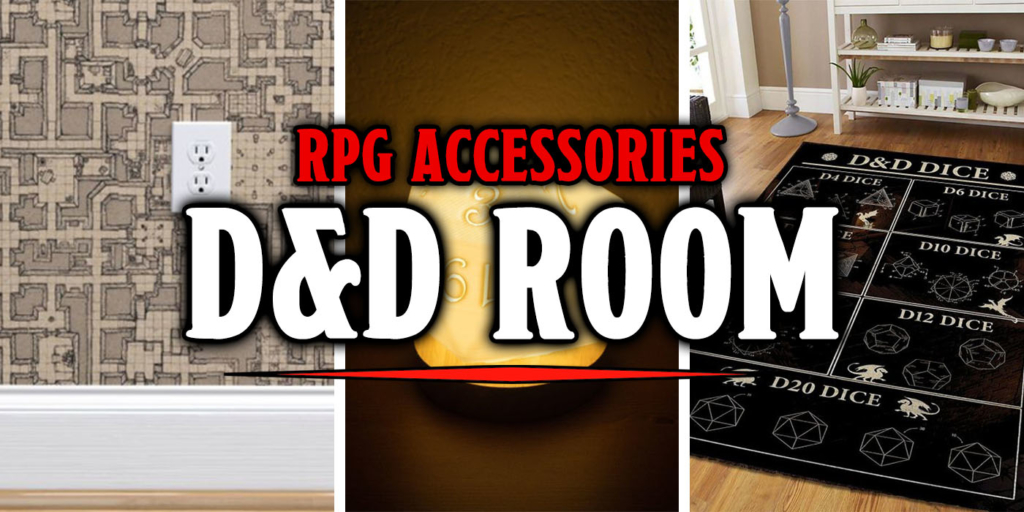 This week we're going to put together an entire dungeons and dragons themed room so you can have a fun RPG oasis of your very own.
Sometimes it's fun to have a themed room, one core element that pulls the entire space together and makes it feel organized and purposeful. Or, like you have a very singular and expensive hobby. Rooms don't need themes, sure, but if it's a room you'll be spending a lot of time in, why not have it remind you of the things you love? As always, links to the items featured are in their titles.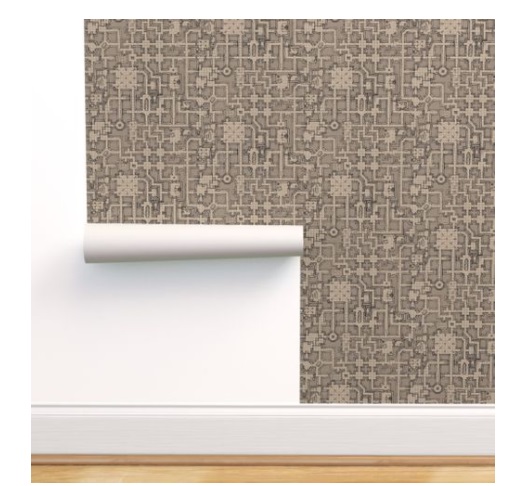 I saw this wallpaper last week while looking for different D&D maps and new I had to feature it soon. The design is subtle enough, with a repeating pattern that could easily pass for a random and modern print. But it's definitely the grid of an endless dungeon. Make your favorite room into your own endless dungeon where all of your favorite treasures are kept safe with this wallpaper.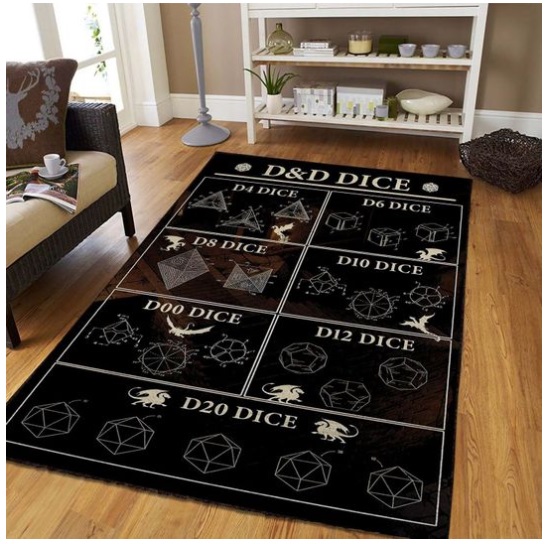 Last week I had a rug with a rug from one of the many D&D locations and this week we're checking one out that shows off the various dice you'll need as a dungeon crawler. Rest assured, there is no shortgate of unique D&D themed rugs to keep your wood or tile floors a little warmer and make your space look a little more inviting.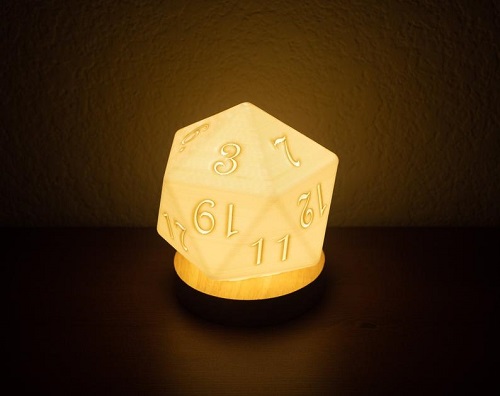 If you're planning on having any reading happen in your D&D room, light is a must. And this D20 table lamp is here to save the day…. or at least look really cool when the lights are turned down. At 6″ the lamp is 3D printed and runs on LED lights, making it sturdy and energy efficient. Not every room needs mood lighting, but your D&D room definitely deserves some.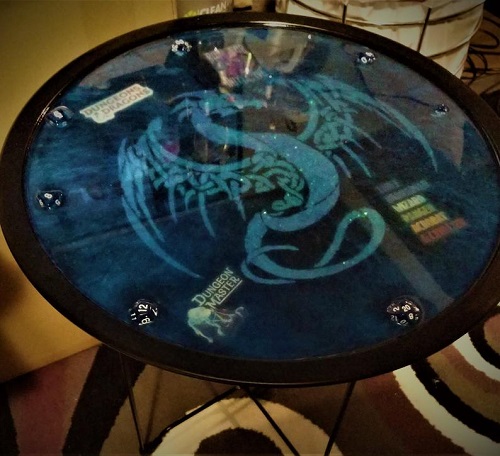 Subscribe to our newsletter!
Get Tabletop, RPG & Pop Culture news delivered directly to your inbox.
If your room needs a table, why wouldn't you want a shiny custom dungeons and dragons table? The steel and resin make for a piece of furniture that will stand up to actual use, while the foldable base and removeable tray top make it easy to move and store depending on where its needed most and creatures a versatile piece that can can be used in a number of ways around your room.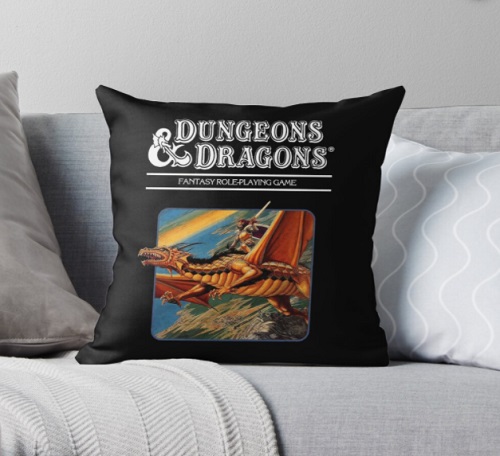 A good pillow can bring a room together, make a space look lived in, or just allow for napping on the go, and this D&D pillow can do all of those things while also featuring a dragon. Could you find yourself in danger of covering your sofa with pillows until you don't have a place to sit? Maybe. But just think of it as your own personal dragon's hoard. Your soft, cozy, RPG themed dragon's hoard.
Would you ever put together a Dungeons & Dragons themed room? What items would you need for your D&D hideaway? Do you have any themed rooms now? Let us know in the comments!
Happy Adventuring!
Latest News From BoLS: