Come check out this week's batch of crowdfunding highlights!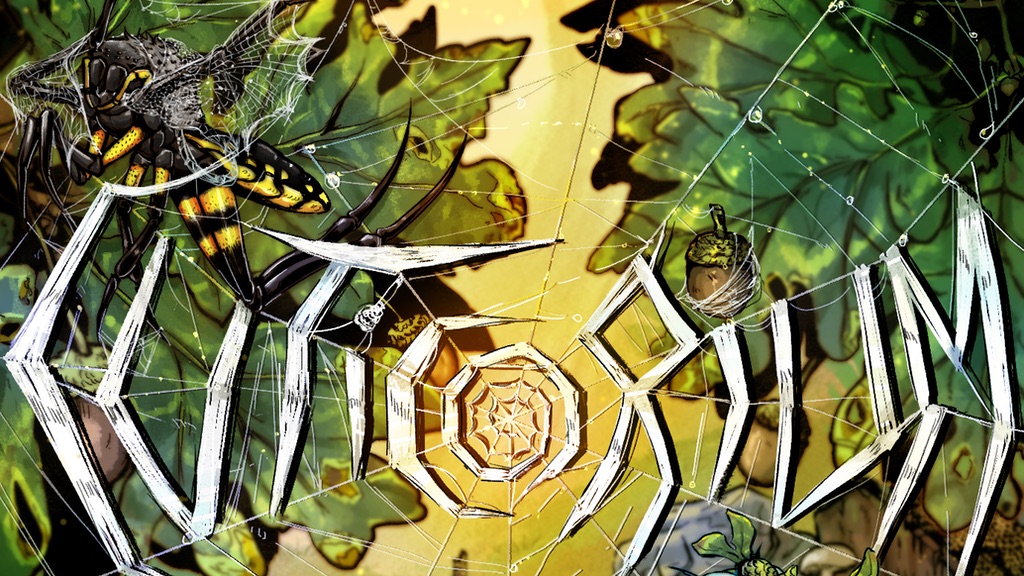 You are a bug. There is little time to comprehend what this means to you. Life is brutally short and brief, full of amazing colors and creatures that will dazzle, trap, and kill you in an instant. The ground shakes, the sky turns upsidedown, and your entire world begins to spin. But there is one place of safety for you in the constant flux of chaos, the peaceful Cuticorium. No insect remembers where it came from, but the longer you stay around this place, the more you began to think for yourself instead of just trying to survive from moment to moment.
You play as a bug living in the mysterious insect city, the Cuticorium. It is a place bugs can take solace from the danger of the outside and contemplate their place in the world. However, even with safety from Beasts and the elements, you first have to make peace with the other bug inhabitants, escape their machinations, and learn the true nature of the Cuticorium. 
Pledges start at $10 for a PDF.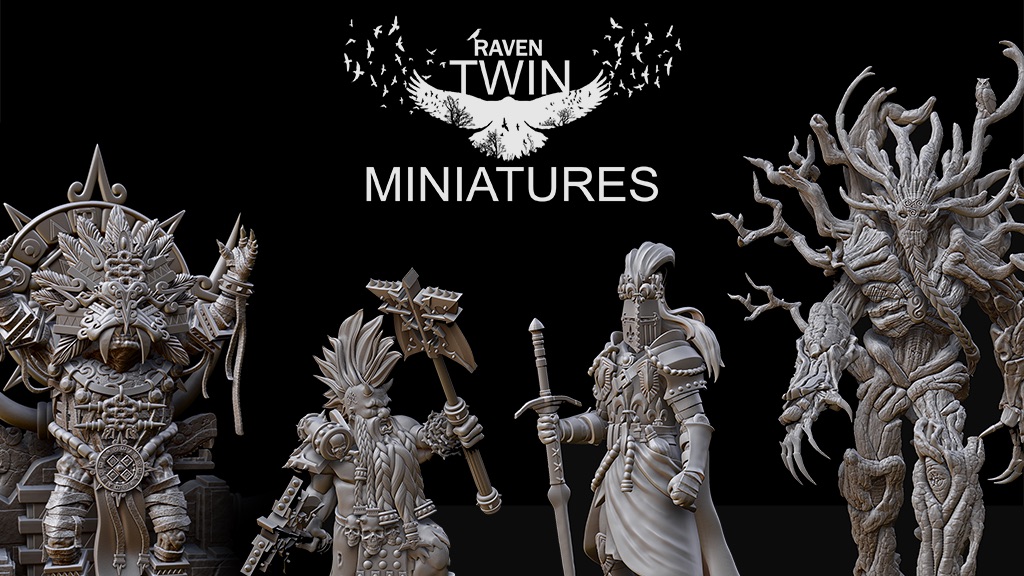 Welcome to this new adventure! We are Raven Twin Miniatures and we are very happy to invite you to participate in this amazing project. We are a small company based in Spain looking to grow and deliver 28mm high quality 3D printed resin miniatures for your armies. All miniatures will be supplied unassembled and the bases will be added for free. The project includes 4 armies:
Lizardmen

Kingdom Of Equitaine 

Infernal Dwarves 

 

Sylvan

Elves

 
Pledges start at $8 for access to the pledge manager.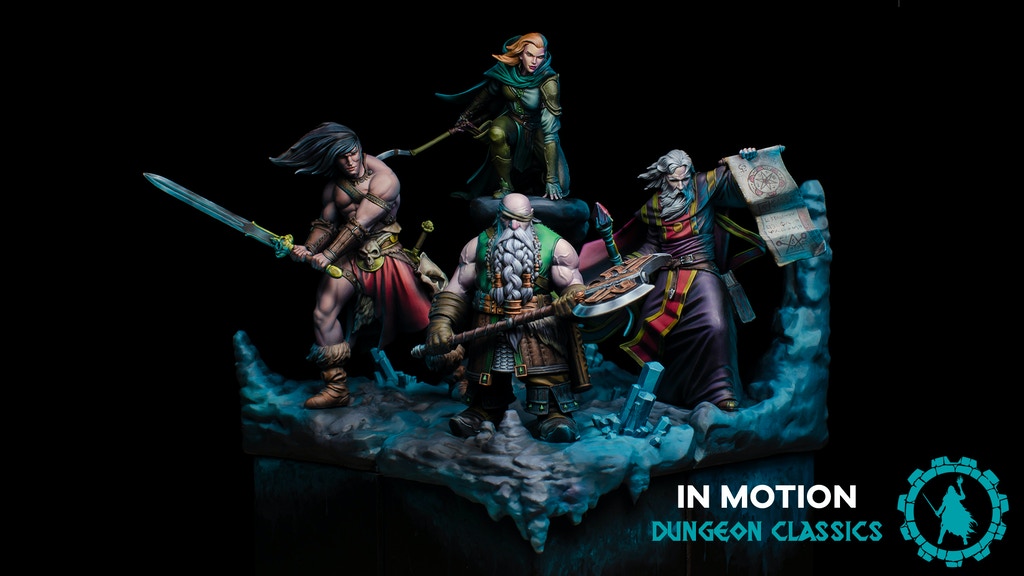 After launching our brand with our historical line "Ancient Duels", we embarked on the project of developing our Fantasy line and introducing you to "Dungeon Classics." A line designed to evoke the memories of those Heroquest and D&D games from our childhood that today are still very interesting concepts.
We wanted to present them in a dungeon, to allow you to paint it in unimaginable ways, they have been designed so that painters can enjoy all kinds of materials, textures and effects so that you let your imagination run. The miniatures are designed to allow you to jump to bigger scales if you came from 32mm, or to develop your skills if you are experienced, as they offer a white canvas to experiment.
Pledges start at $52 for a mini.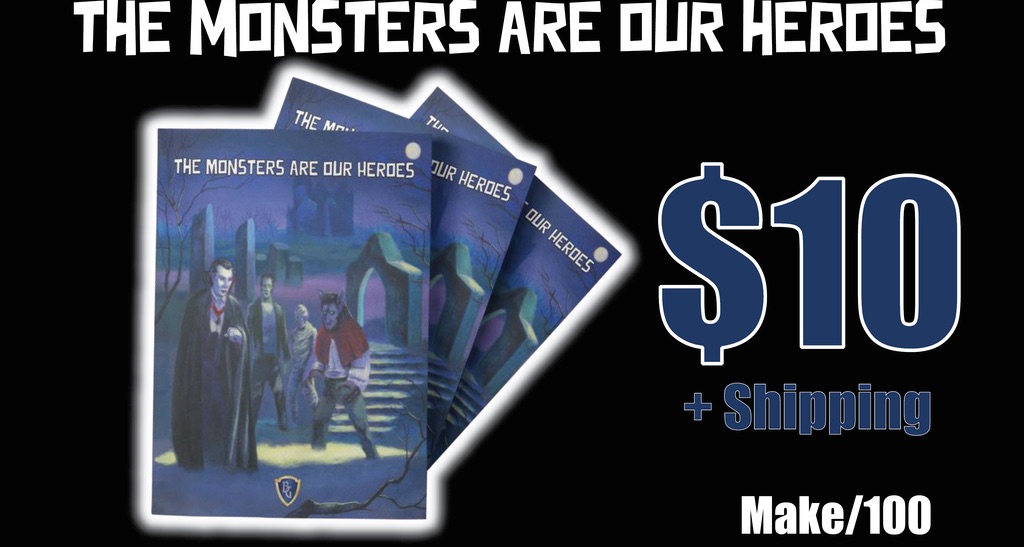 In The Monsters are our Heroes you will take on the role of a classic monster and join up with a monster team to hunt down rogues bestial monsters that followed the order of chaos and evil. Those monsters whose hatred or savage tendencies are making them a serious threat to the Humans, those who you now reluctantly protect to keep the balance to the natural order of things. This is what has become your calling and your duty and this is where your story starts…
This RPG in a zine was made for old-school horror fans and is a love letter to the monsters of yesteryears.  The physical zine will be 5.5 x 8.5″ and will be printed via Mixam.  
Pledges start at $10 for a copy.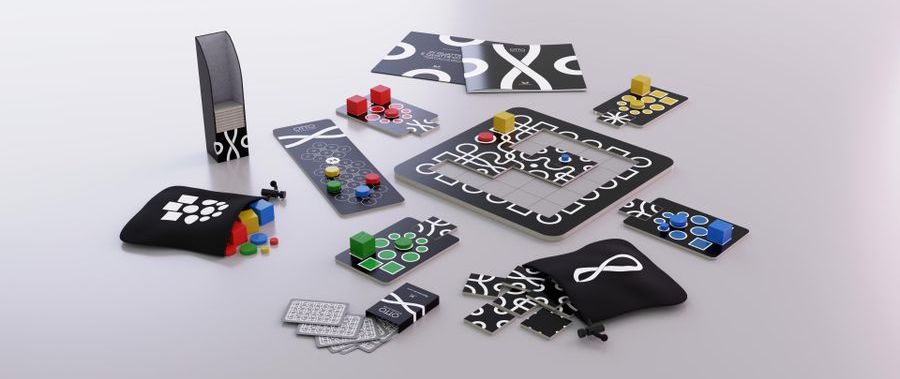 OTTO is a surprising game: it's as simple as it's complex. We can only tell you about some of the incredible features that make it so special. Not all of them can be described, but you can sense them as you play, and these sensations lead you to something bigger, something deeply connected to other worlds and civilizations. OTTO is the most abstract game ever, with a unique and original design. 
The game is based on the modularity of the never-ending connection between all cards. You can literally pick them up and randomly place them on the chessboard: coherent designs with infinite combinations will always come to life. 
Pledges start at $35 for the game plus stretch goals.
Darwin's Journey is a worker placement euro game where players recall Charles Darwin's memories of his adventure through the Galapagos islands, which contributed to the development of his theory of evolution.
With an innovative worker progression system, each worker will have to study the disciplines that are a prerequisite to perform several actions in the game, such as exploration, correspondence, and discovering specimens in order to contribute to the human knowledge of biology.
(This week's header image is from this game.)
Pledges start at $56 for the base game.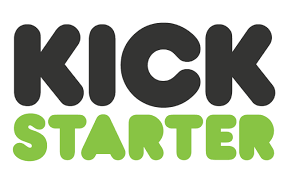 ~Which Of These Campaigns Caught Your Attention?