Vought International is all about the merch – check out all of The Boys collectibles and action figures out now and coming this year.
Jumping right in. NECA's 7″ Homelander has a sculpted body (they did really well with the read leather deco) and cloth cape. They've only released this one photo so far. I'm going to assume he comes with a second head and some more blast effects. No details on dates or price on either NECA fig – I'm expecting around $25-45 each for the "ultimate" format.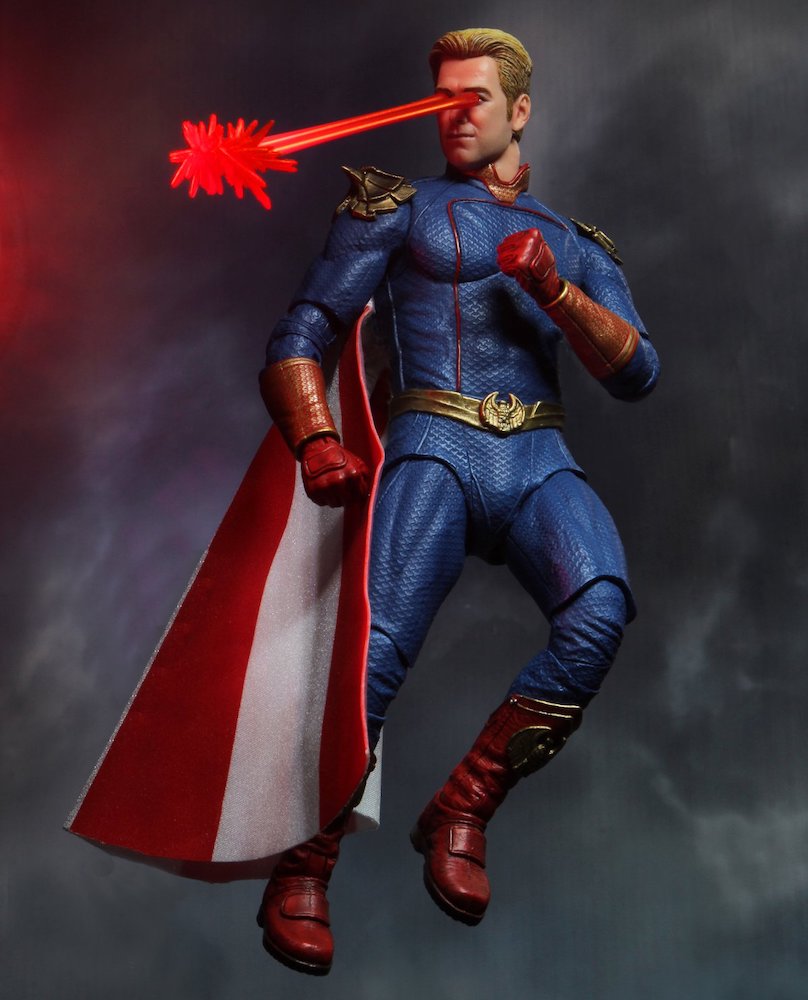 NECA also previewed their 7″ take on Starlight. Her face sculpt is bad bordering on nightmare-inducing, especially with those eyes. Sorry, Erin Moriarty. You can hit the mark every time. Not sure if that hand has a glow effect deco or if that's all photo editing.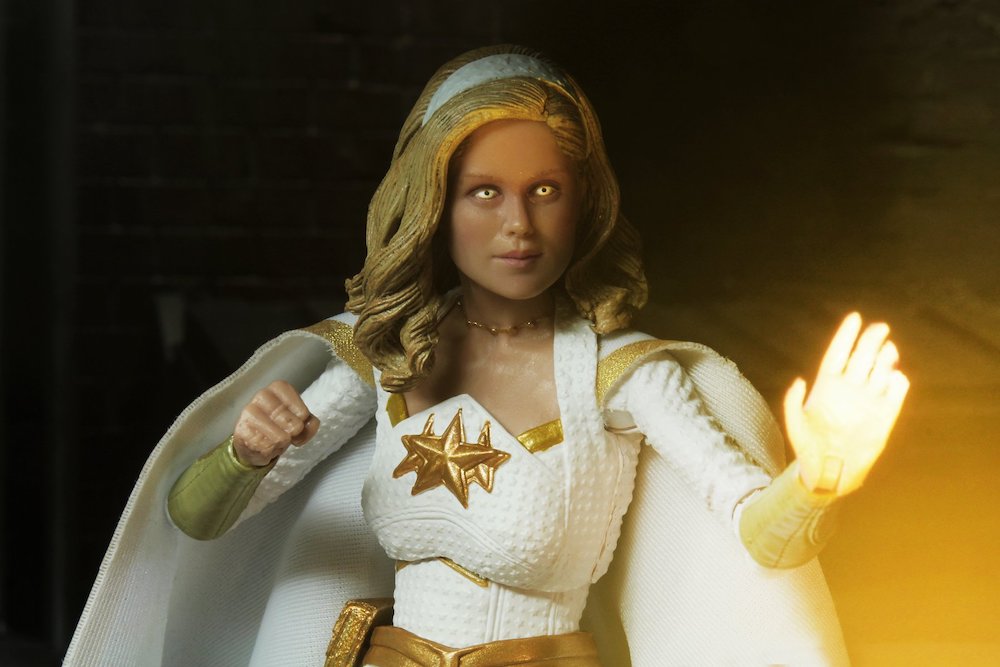 MAFEX 6″ Homelander comes with a fabric cape and sculpted suit. MAFEX figs are known for their high number of articulations, so this will be a great superposable display piece. The likeness to a very grumpy Antony Starr is good for the scale, as well. Again, there's no release date or confirmed price – MAFEX figs in this scale tend to range from $90 to $120.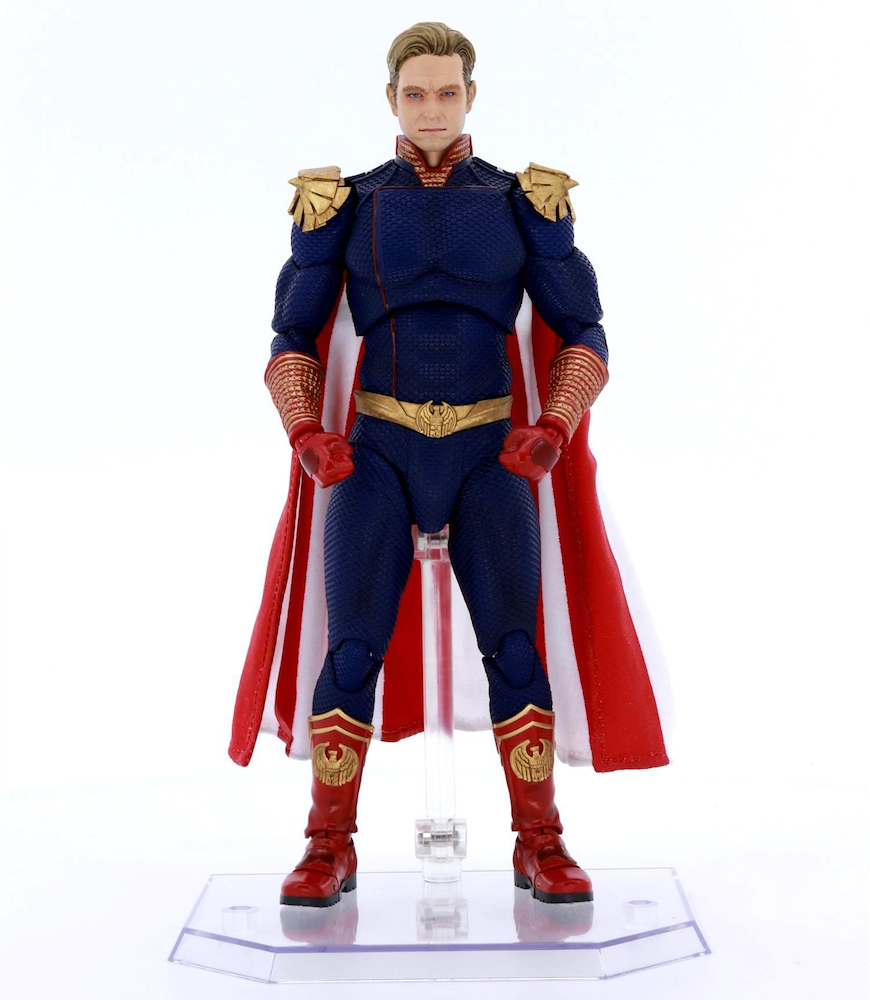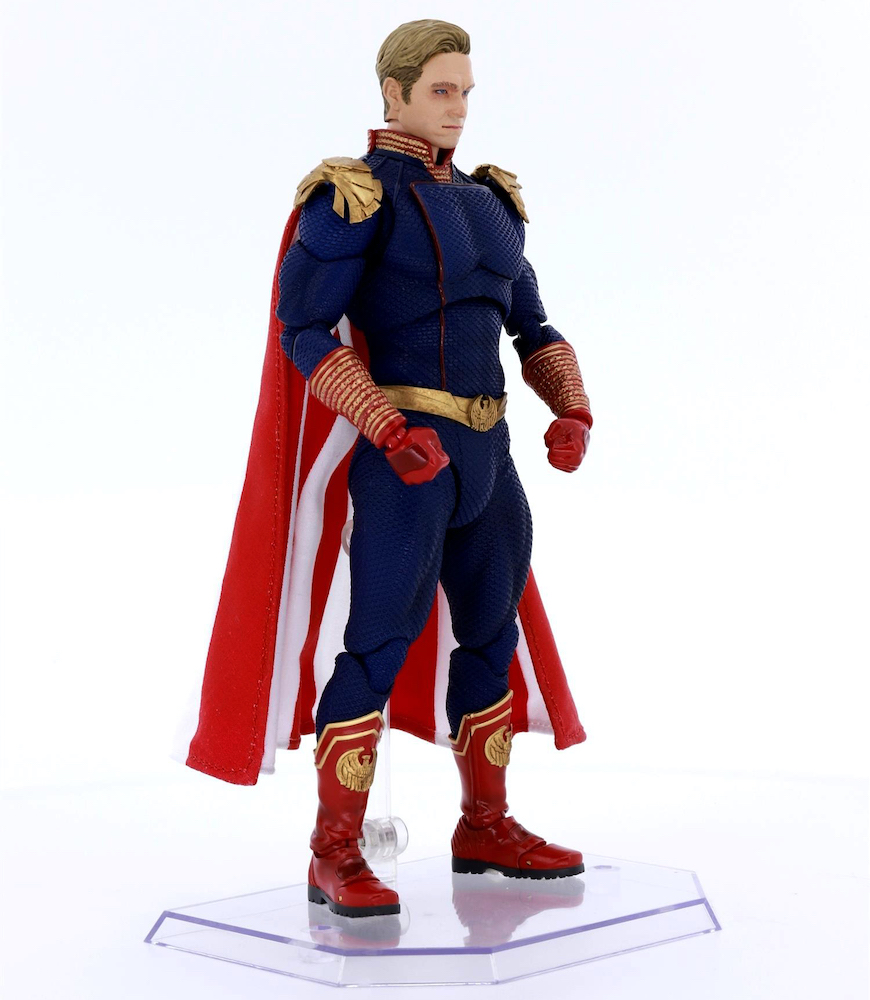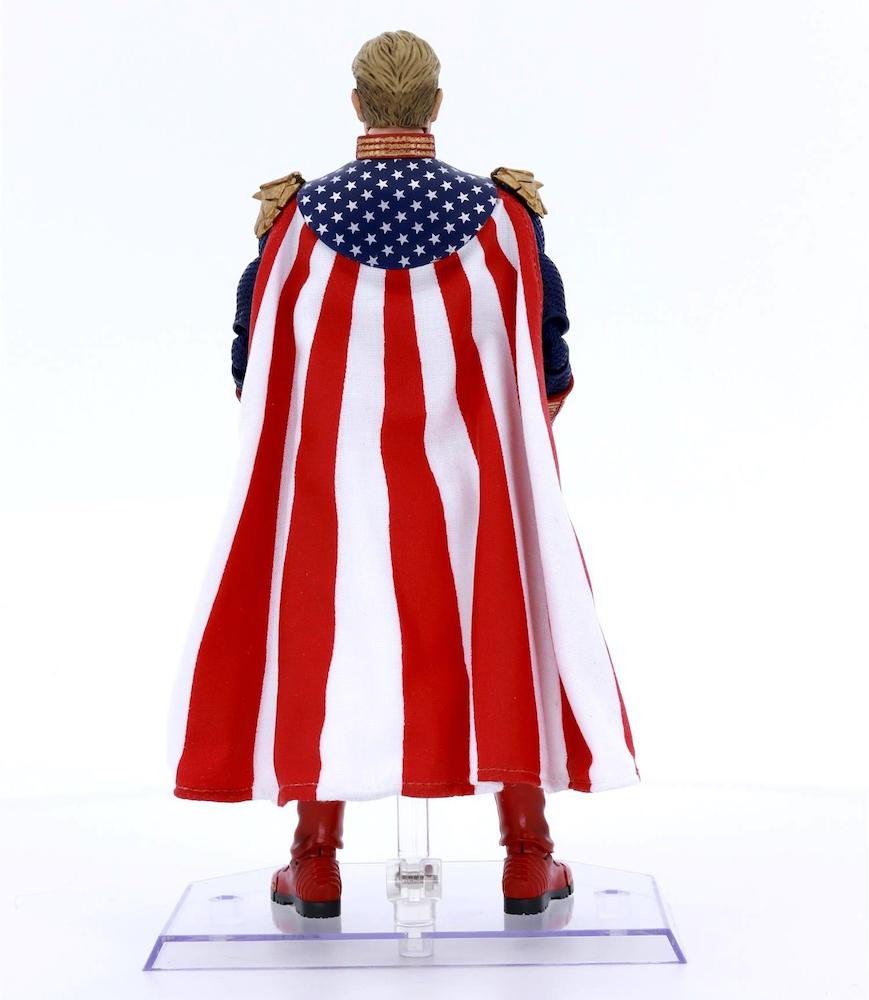 MAFEX's preview for their take on Butcher leaves more to the imagination. They may not show the face sculpt, but they do show off the cloth and sculpted details, and it looks like he comes with the laser beam eyed baby from season one.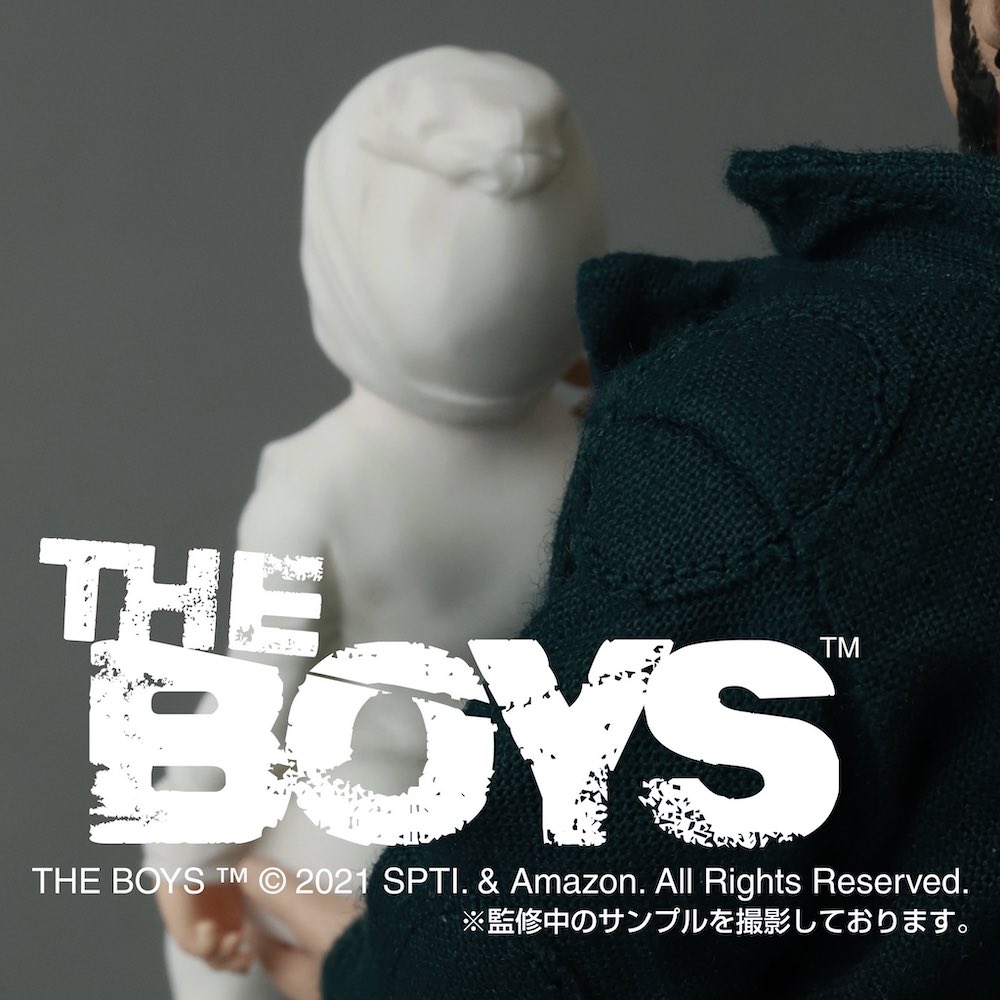 On to the things you can get right now…
If you feel the need to squish Homelander, Amazon has an exclusive "Kuddle Buddy" plush. They have a full Vought store with shirts, hoodies, costumes, and comics set up right now.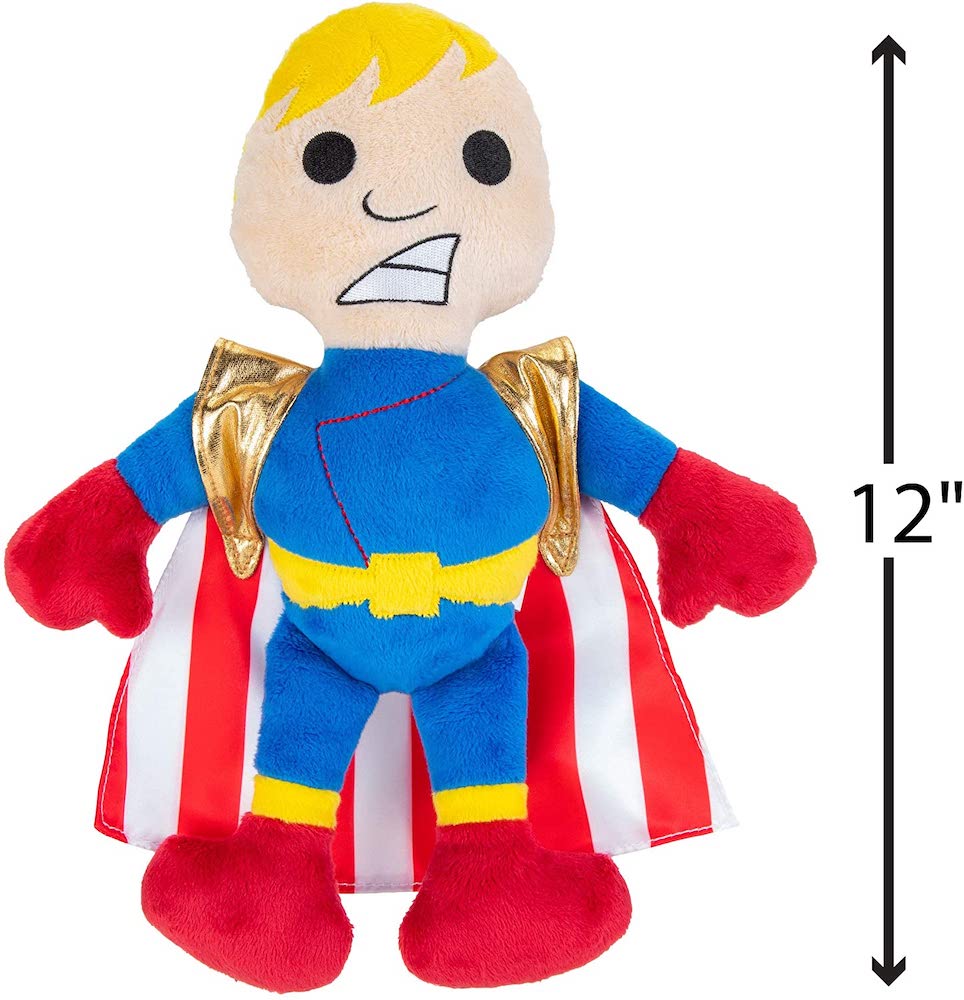 And, of course, there are Funko POPs. You can pick up any of these POPs from your retailer of choice for around $11.99 right now. There's also an Amazon exclusive POP of Starlight in her bodysuit.