'Willy's Wonderland' – Nicolas Cage vs. Demonic Animatronic Mascots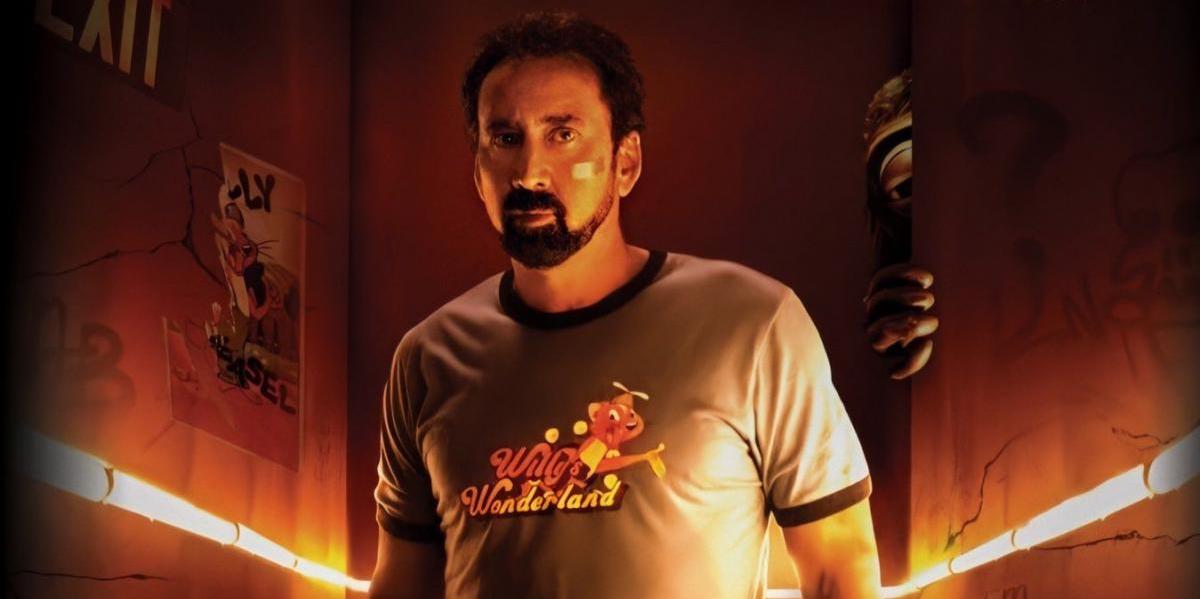 Cage continues his run of b-movies with this comedy-horror set in a former children's wonderland and birthday destination.
When a quiet loner's car breaks down he agrees to clean an abandoned family fun center in order to get the cash to fix it. The place has several hidden horrors and he soon finds himself battling possessed animatronic mascots that want to kill him.
Or, as director Kevin Lewis describes it:
"I call them the Psychopathic Animatronic Misfits. You've got Willy the Weasel, Artie the Alligator, Gus the Gorilla. There's eight of them, and they spring to life and attack him and others, and Nic has to battle his way out. It's like man versus machine! They've been doing this in the past and they picked the wrong guy: Nic."
It's essentially Five Nights at Freddy's with America's favorite actor saying very little and killing possessed animatronics with a mop handle… and there's a bunch of terrified teenagers and some cops for flavor. You don't have to ask – yes. Yes, I am going to pay to see this.
Willy's Wonderland will be available on demand on February 12th.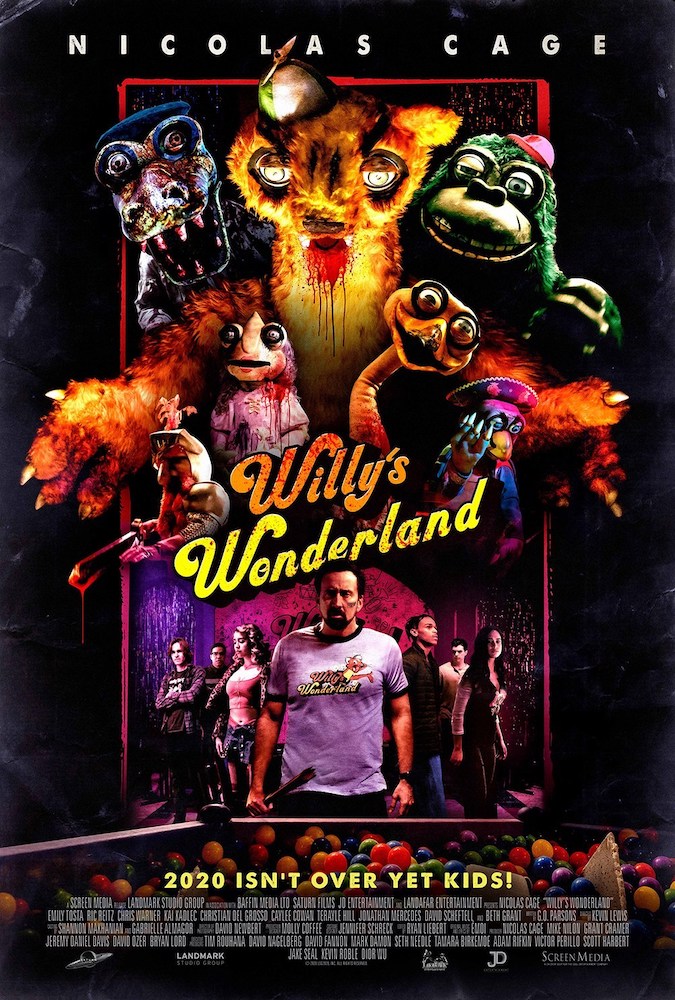 If you can't wait to see childhood memories turn into murderous psychopaths, there's always The Banana Splits Movie. It's currently available to rent on multiple services.
Subscribe to our newsletter!
Get Tabletop, RPG & Pop Culture news delivered directly to your inbox.