Geekery: The Banana Splits are Back – to Kill You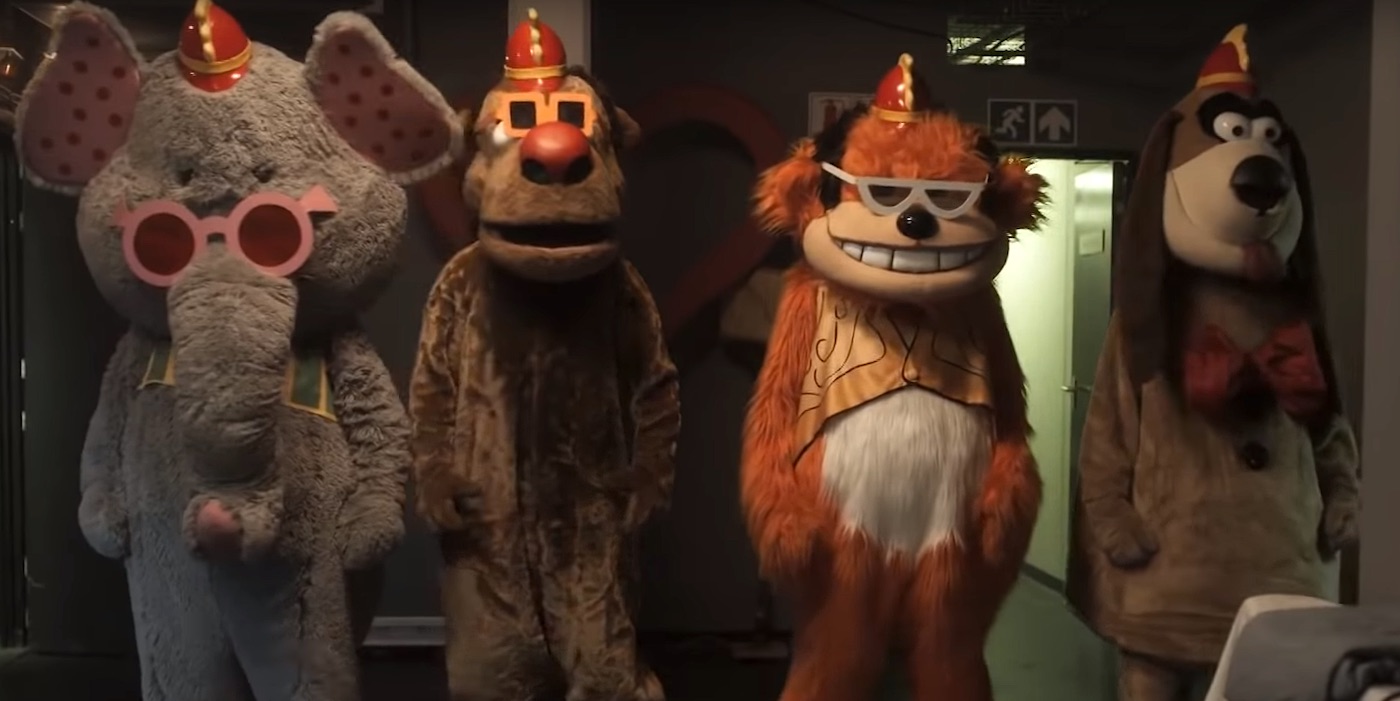 This may have the best Syfy movie tagline of the year: "The beloved children's show is back… with a vengeance, a horrible, bloody vengeance."

For the whipper snappers of the bunch: the Banana Splits Adventure Hour was a show that combined live action mixed with cartoons made by Hanna-Barbera. It starred four people in animal costumes – Fleegle, Bingo, Drooper, and Snorky – that travelled around as a band and did all sorts of goofy stuff. It ran for 2 years in the late 60s and came with a super catchy theme song, as all kids' shows do.
If the original show wasn't terrifying enough, Syfy has turned the characters into a live action Five Nights at Freddy's style horror movie. It definitely looks like a 'this is horrible, I can't stop watching…' made for TV genre movies like Sharknado. Just add booze and some snacks, and you've got an amusing night in with friends that love bad movies.
The Banana Spilts Movie is coming to Blu-Ray/DVD this Summer and premiering on SYFY later this year.