Build Your Own Giant Cardboard T-Rex Head – Everyone Needs One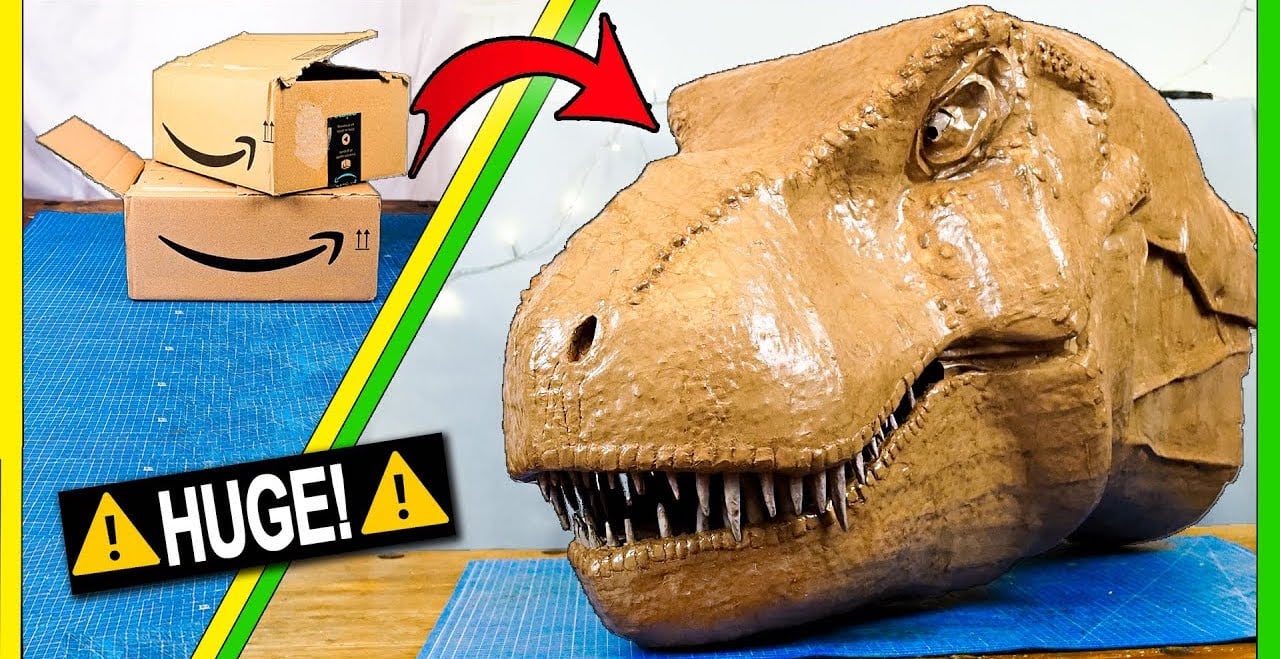 Turn all of those cardboard boxes hanging around into a dino head you can hang in your gaming space or above your front door to scare away solicitors.
I've featured builds from Epic Cardboard Props before – he does a bunch of great Star Wars projects. This new build stays in our galaxy but goes back to a time far, far away. The Cretaceous Period, to be exact. This giant T-Rex head has many uses – home decoration, a unique gift for your favorite Jurrasic Park or Jurrasic World fan, best show and tell ever, making a b-movie, chasing people around with it, hood ornament. The list is endless.
You can snag the template for $1.99 here and follow along with the tutorial below to create your own. I can see giving it a custom paint job if you're not into the upcycled material look, and it wouldn't be too hard to mod into a dragon if that suits your decor/needs more.