D&D Accessories: Dice Towers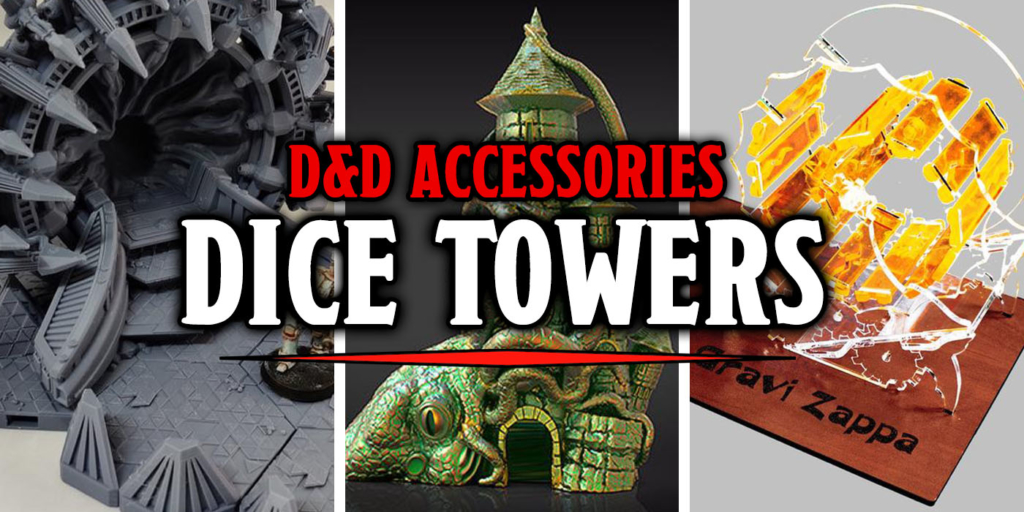 Whether you like your dice towers to look fantastical, at home in a sci-fi setting, or not look like towers at all, we have you covered.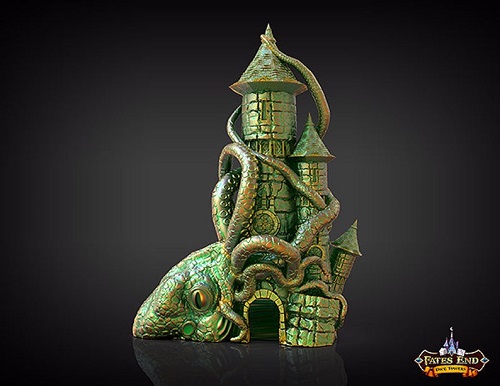 Something about a kraken attacking a tower is so quintessentially fantasy adventure and fun. Is this for a sea-based game or just a tabletop player who really enjoys mythical sea life? Maybe both! Much like your average D&D mini, this comes unpainted so model painting enthusiasts will have a giant project to sink their teeth into, and in the end, you'll have a gorgeous albeit unfortunate tower for all of your dice rolling needs.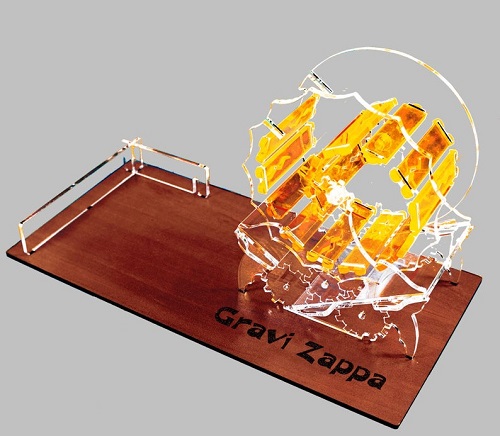 If you're like me, you may look at this and think, "That looks more like a bingo cage than a dice tower." And you wouldn't be too far off. The dice go in, you give the "tower" a little spin, a sufficiently rolled dice come out the bottom. It's a very unique design that doesn't take up quite as much real estate on your table as some of the huge towers but works just as well. Not to mention, at the $20 price point, this is one of the more affordable dice tower options.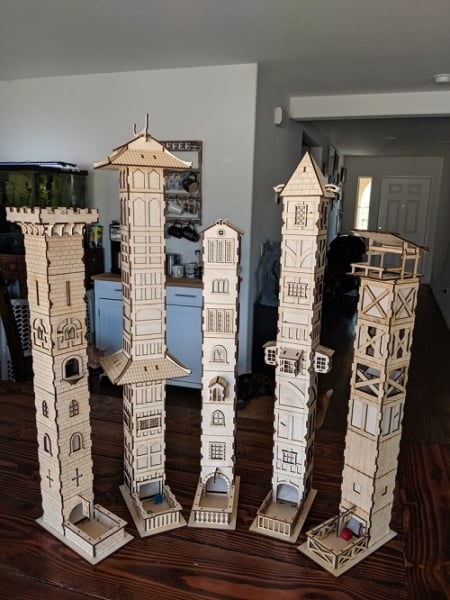 These lightweight laser cut wood towers are entirely customizable, stackable, and modular. Pieces from one tower can be swapped with cubes from another style or sections can be added or removed to make a tower as short or as impossibly tall as you're will to reach for. There are five distinct tower styles to represent different kinds of castles and forts depending on your style or the theme of your game. Plus, based on the photos in the comments, these towers look really nice in their natural brown or fully painted.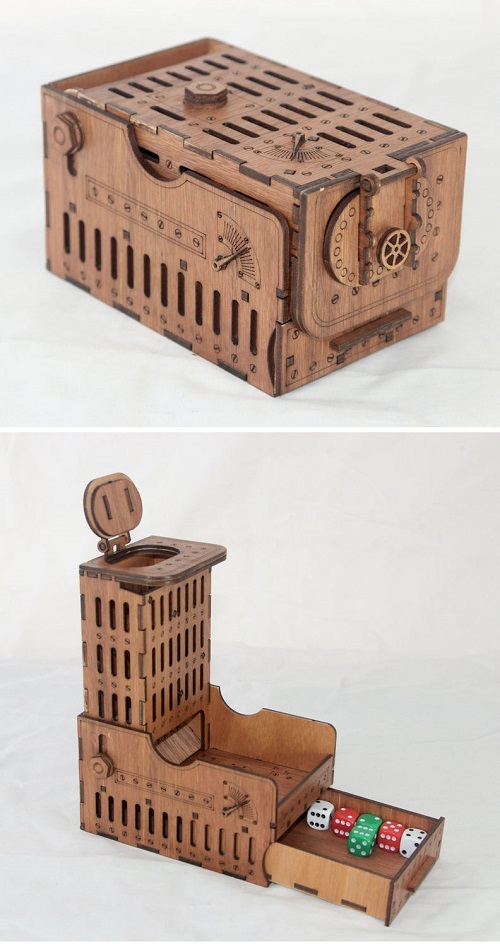 I like this tower so much. It boxes itself up for quick and easy game to game travel with a really cute steampunky or mechanical aesthetic. But then it unfolds to a full tower with a clever hatch that reminds me of a submarine and a pull out drawer for dice storage as well as organization during your adventuring session. Full of thoughtful little details, this handmade tower has previous buyers commenting on the craftmanship and quality in their reviews.
Subscribe to our newsletter!
Get Tabletop, RPG & Pop Culture news delivered directly to your inbox.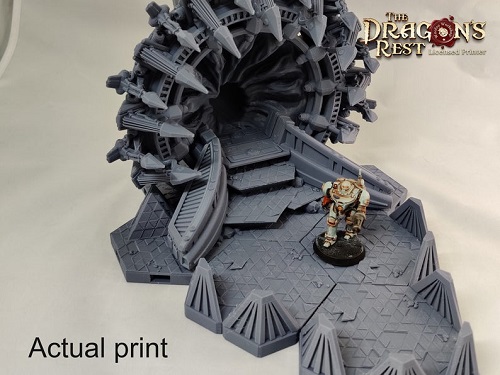 If you're playing a sci-fi game or just really enjoy a good warp gate, this is one of the coolest towers I've seen in a really long time. A fairly compact tower despite its size, there's a dice chute just behind the top of the gate with dice rolling through the gate as if they were traveling onto your table from a different dimension. This print is full of little details that all feel like this miniature gate has been pulled out of a top-secret military base or alien cave and would look very cool on any table – even one currently hosting a fantasy world.
Do you use dice towers or rollers in your gaming? What kind of tower do you have? Did any of my picks this week make your wish list? Let us know in the comments!
Happy Adventuring!
Latest News From BoLS: