D&D: Unearth Magical Treasures From Kobold's Vault Of Magic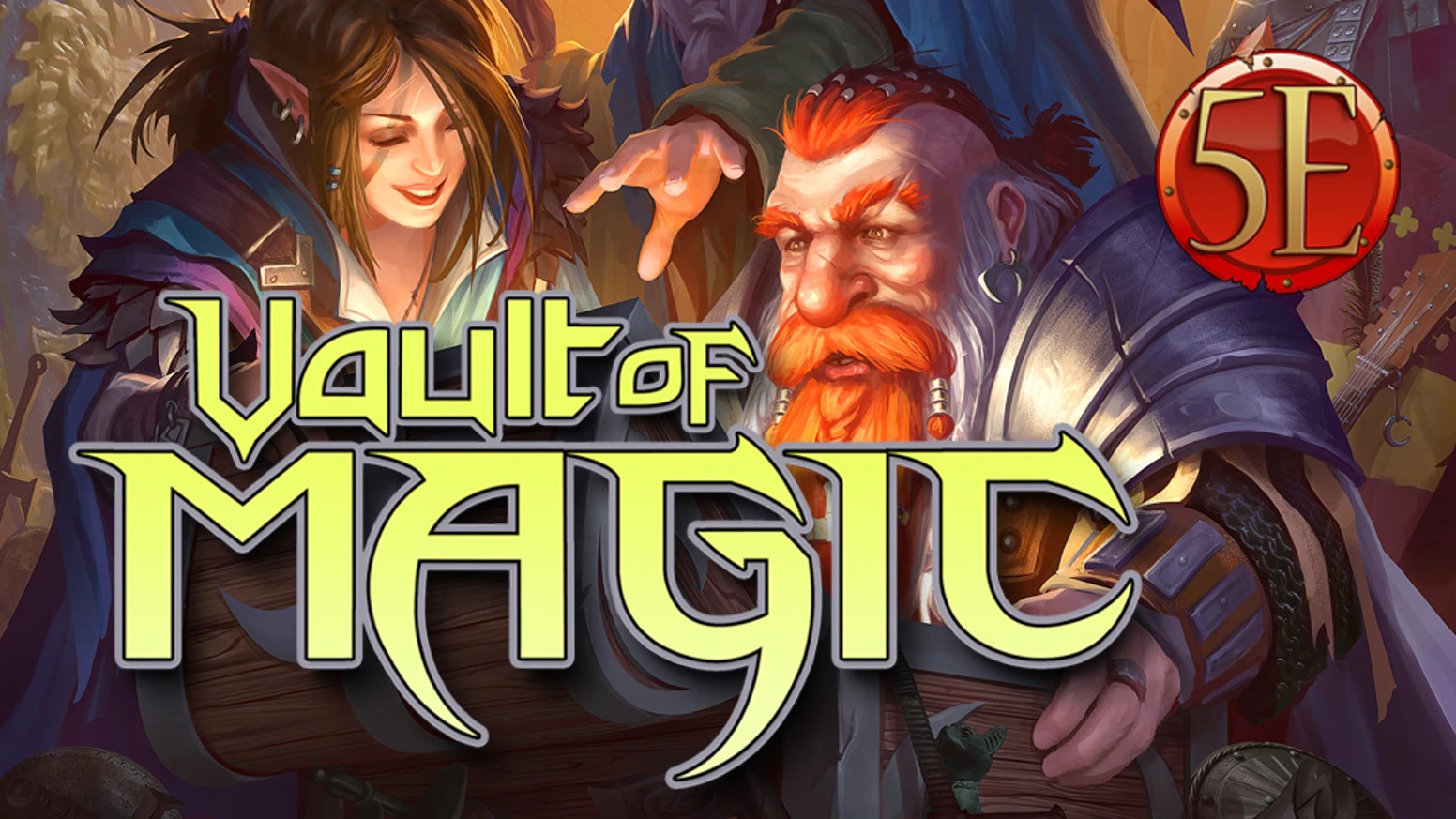 Kobold Press' latest Kickstarter, Vault of Magic, features more than 800 new magic items for 5th Edition–come see what wonders await you.
One of the best things about Dungeons & Dragons is finding new magical treasures, but right now there are only so many you can find from throughout the various books. Kobold Press aims to change that by opening up their Vault of Magic and unleashing more than 800 new items on your campaign, including rules for creating your own items, something folks have been looking for in 5th Edition since day 2.
Let's take a look at the latest Kickstarter, which is already more than 400% funded at press time, and still has 20 days left.
via Kobold Press
This grimoire of new magic items for 5th Edition campaigns brings wild surprises to your gaming table, from unknown potions, to fabled weapons and armor, to everyday magic that could become a campaign staple.

With over 800 items to start, many by leading tabletop designers and Kobold Press veterans, there's something here for your game, whether it is a new game underway or a long-term campaign that needs a jolt of new inspiration—for both the heroes and the villains!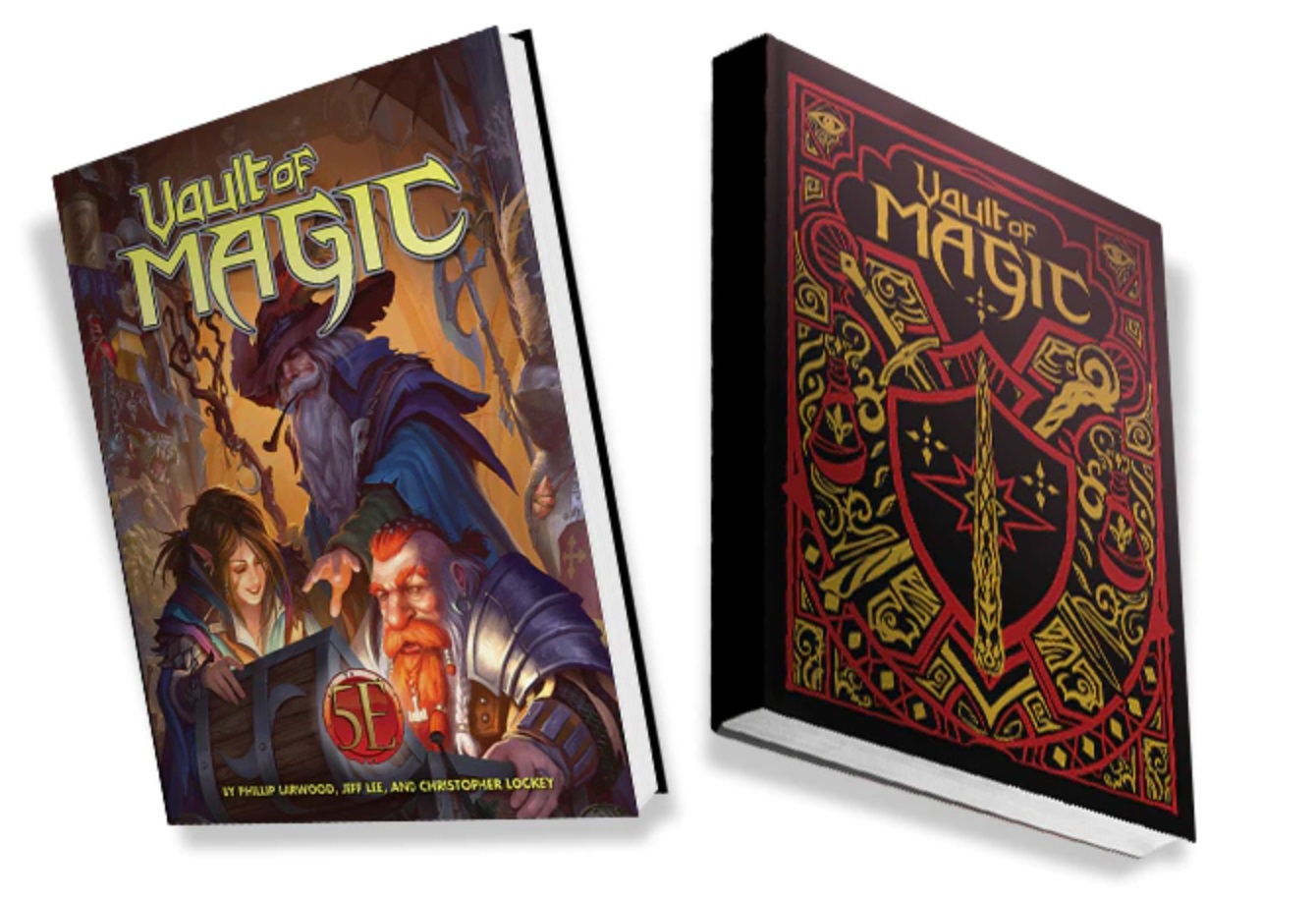 The regular edition of the hardcover features a durable Smyth-sewn binding, full-color printing, and hundreds of original magic items, plus tables for determining major and minor treasure placements that include SRD entries (so you can roll on the Vault of Magic tables and get an item from the Vault or from the 5E core items).

The Vault of Magic limited edition features a leatherette cover with two-color foil stamping, special endpapers, and a ribbon bookmark. Only a few hundred of these will be produced; they will not be reprinted.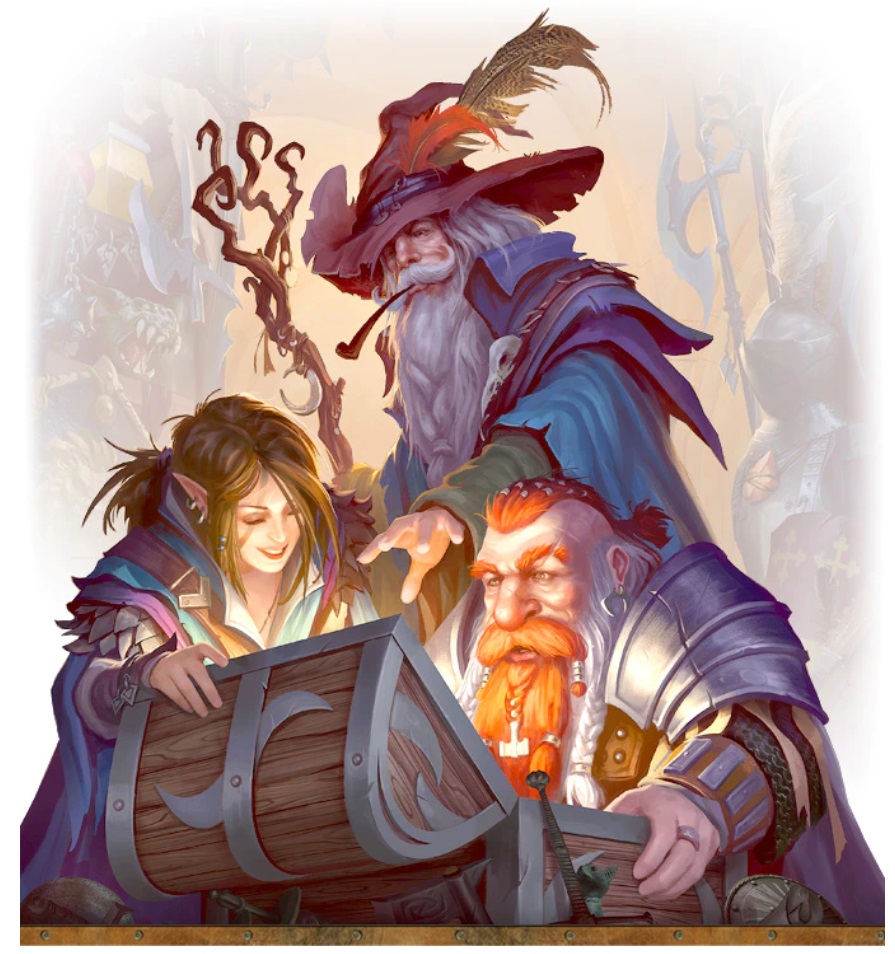 But that's not all, as this Kickstarter has already unlocked some serious stretch goals, and has a talented line up of guest designers whose work you're familiar with from other 5th Edition products like Unbreakable Vol. 1, or from streams like Relics and Rarities. Check out some of the guest contributors.
Subscribe to our newsletter!
Get Tabletop, RPG & Pop Culture news delivered directly to your inbox.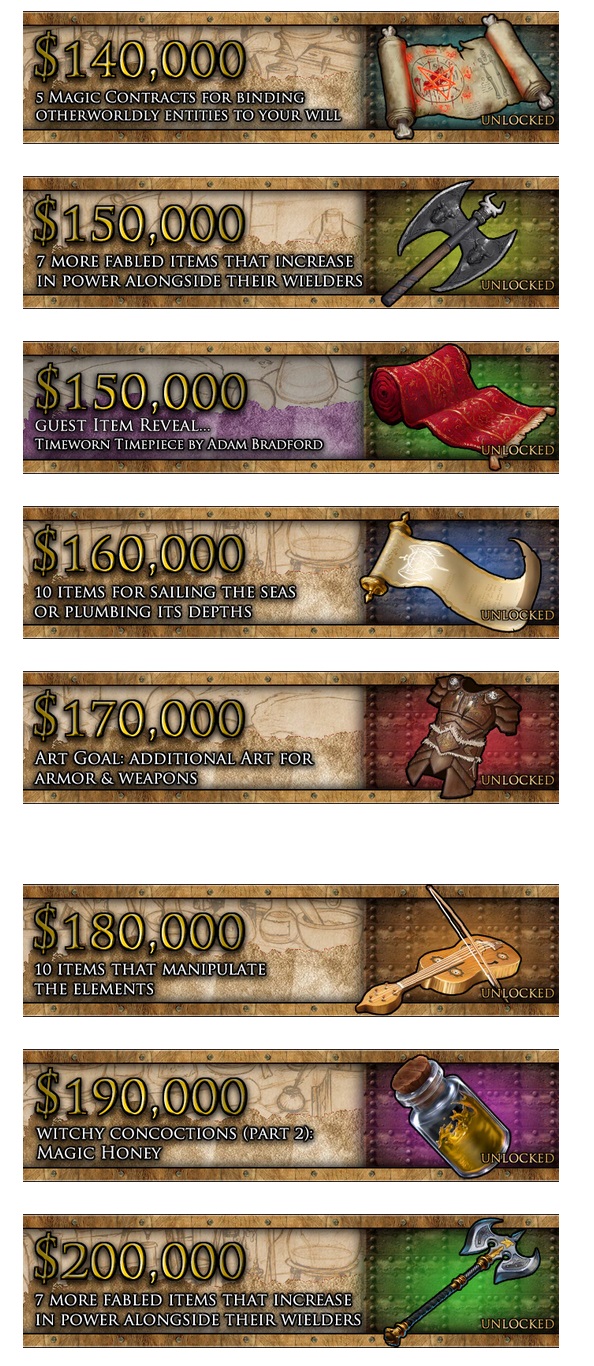 Deborah Ann Woll is a graduate of USC's BFA Acting program. She began her career on the highly acclaimed HBO series True Blood as the fiery baby vamp, Jessica, and starred as Karen Page on Marvel's Daredevil for Netflix. She is also the DM for Relics and Rarities, a D&D series set in a mysterious curio shop filled with wondrous items and real-world puzzles and props.

Adam Bradford is the founder of D&D Beyond and a catalyst in the TTRPG space. He started gaming at five with The Legend of Zelda, but his first love has been tabletop roleplaying for three decades. Adam lives in Huntsville, Alabama with his wife, two sons, and two rescued dogs. You can find Adam on Twitter.

Celeste Conowitch produces the actual-play D&D podcast Venture Maidens, and when not busy with that, you can find her writing for RPG companies such as Wizards of the Coast, Kobold Press, and 2C Gaming. She also moonlights as a space game master in her weekly Burn Bryte live stream on the Roll20 Twitch channel. To keep up with Celeste, check out her website.

Luke Gygax is the son of Dungeons & Dragons co-creator Gary Gygax and literally grew up at the gaming table. He has authored several role-playing game accessories over his lifetime. Luke organizes Gary Con, a memorial game convention held in honor of his father every year. He is also a lieutenant colonel in the Army with over 30 years of service. Luke is currently the Executive Officer for the 224th Sustainment Brigade whose motto is "The Dragonslayers."

Daniel Kwan is a former archaeologist turned Gold ENnie Award winning podcaster, game designer, and cultural consultant. You might know him from the ENnie Award winning Asians Represent! podcast. He is one of the co-founders of Level Up Gaming, a Toronto-based organization that provides adults with autism and other disabilities opportunities to develop their social skills through group gaming experiences.
Happy Adventuring!