Final Days For Pathfinder Savage Worlds Crossover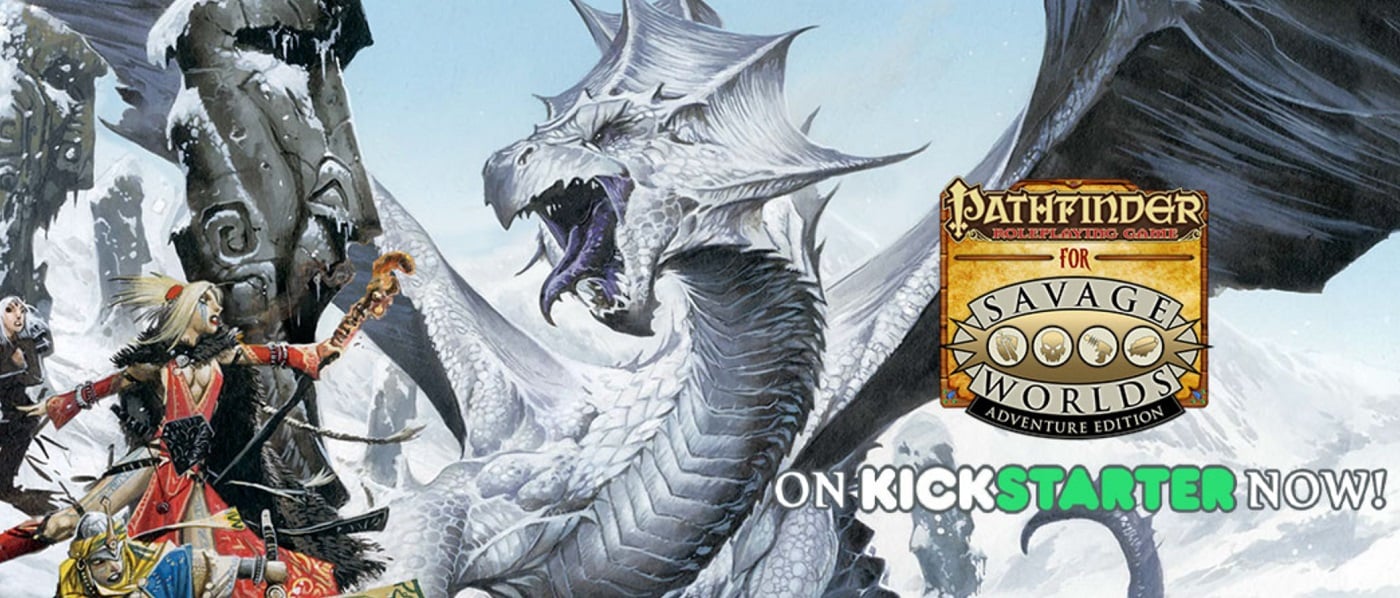 Four days left on the latest and greatest RPG crossover, bringing the world of Golarion and the pulpy adventure of Savage Worlds together at last.
It's here folks, the Kickstarter that brings the world of Golarion into the pulp-adventure rules of Savage Worlds. Pinnacle Entertainment Group and Paizo have teamed up to bring you this RPG crossover, and it's already wildly successful. With almost a month left, the question is, just how far will it go. Check it out below!
via Kickstarter
This is your last chance to get in on the ground floor for Pathfinder and Savage Worlds. You've seen how spells might work coming from Golarion to Savage Worlds' ruleset. You've also gotten a look at how they're adapting monsters and adventure paths. Now is your chance to secure both the core books and a sprawling AP all for one easy Kickstartable price.
Those who love the Savage Worlds game system can now play some of the best-selling, most-played, fan-favorite epic fantasy adventure tales in the entire history of the roleplaying game industry!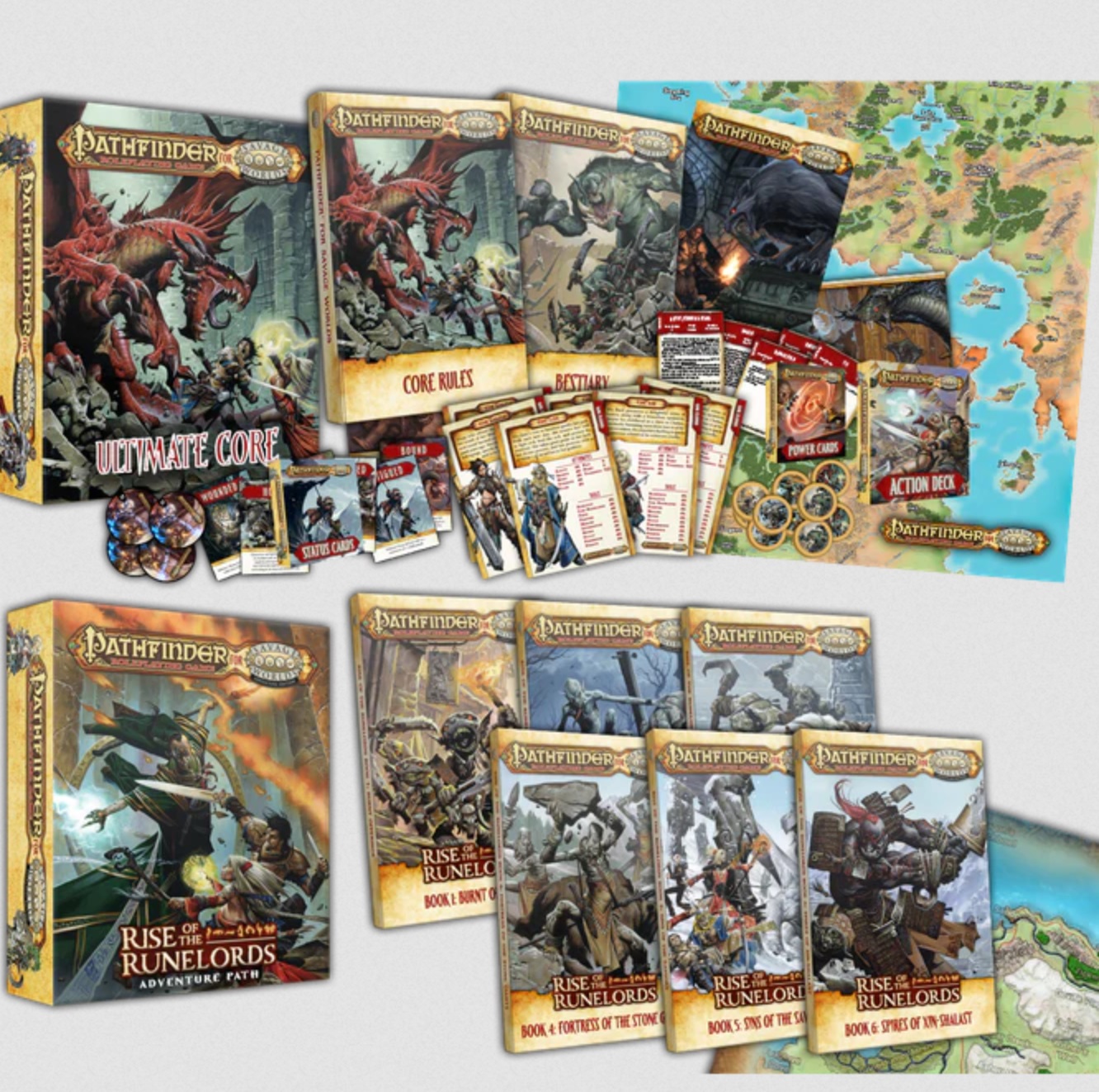 If you're new to Savage Worlds, it's a flexible system that can transition from NARRATIVE "theatre of the mind" to detailed tactical combat with CRUNCH as you like!

It powers everything from our own best-selling, award-winning Weird Western, Deadlands™ to our our many other settings such as Rippers™, The Last Parsec™, Eric Powell's The Goon™, or the Savage World of Flash Gordon™. You might also know we made the smash-hit Rifts® for Savage Worlds with Palladium Books. Supers, horror, Western, scifi, and now high-fantasy—it's all one Fast! Furious! Fun! system.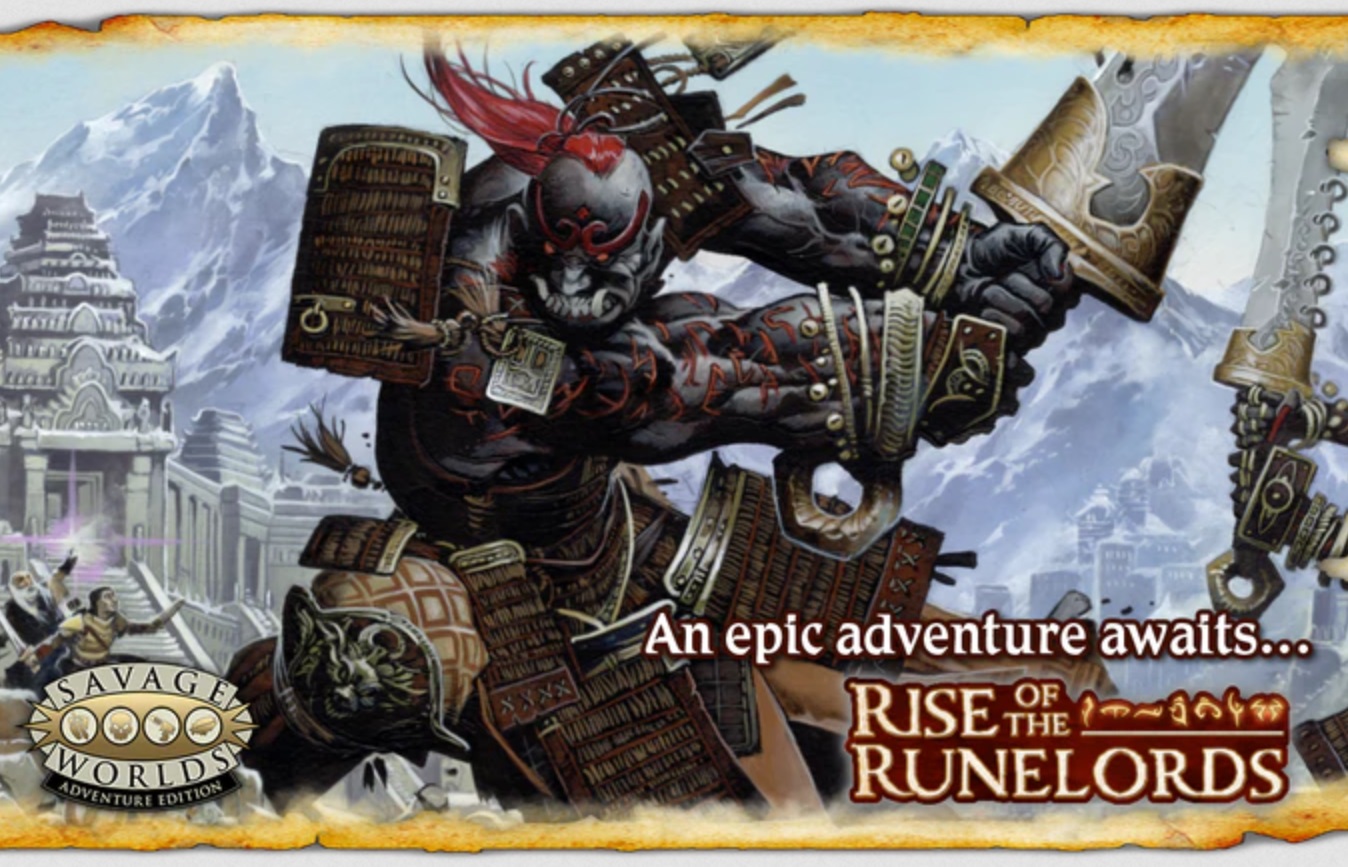 Now we're taking our explorers into the land of Golarion, starting with the Pathfinder for Savage Worlds core rulebook. This 256-page, hardback book gives you all-new Class Edges, new powers and power options, gear specific to the world of Golarion, magic items, and more. And you don't need the Savage Worlds Adventure Edition for this one—the entire core Savage Worlds rules system, streamlined and tweaked for Savage Pathfinder, is included!

We've also created a hardback Pathfinder for Savage Worlds Bestiary, Game Master's Screen, and converted the classic and atmospheric adventure Hollow's Last Hope.

Subscribe to our newsletter!

Get Tabletop, RPG & Pop Culture news delivered directly to your inbox.
Happy Adventuring!