Kickstarter Round-Up: Zoom Friendly Wargame, Fantasy Minis, & Pugs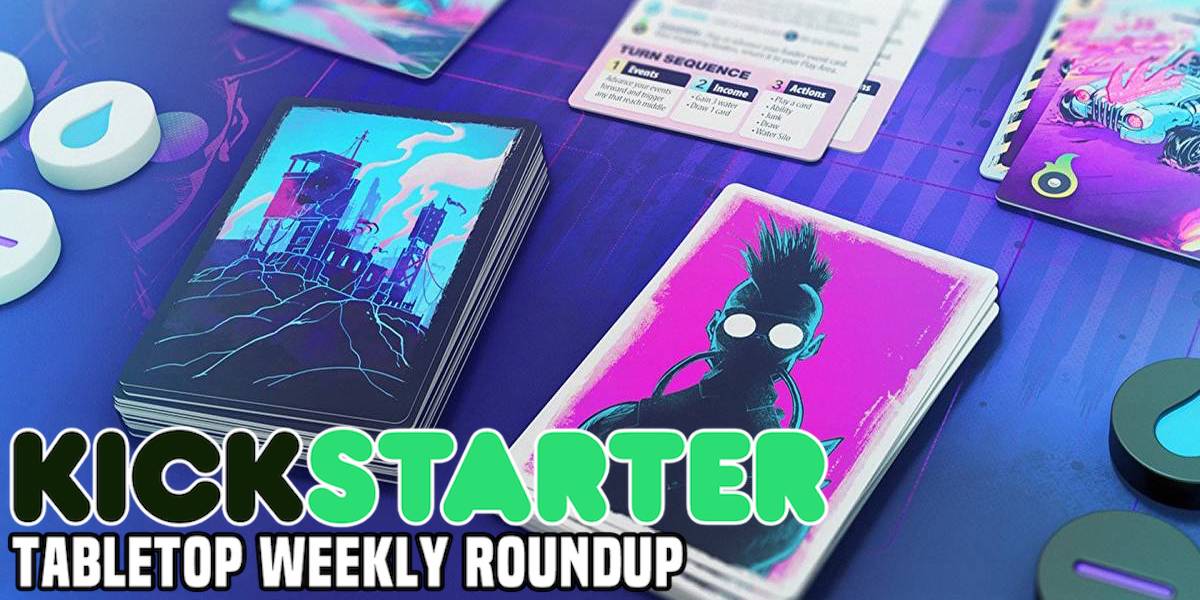 Come check out this week's batch of Kickstarter and crowdfunding highlights!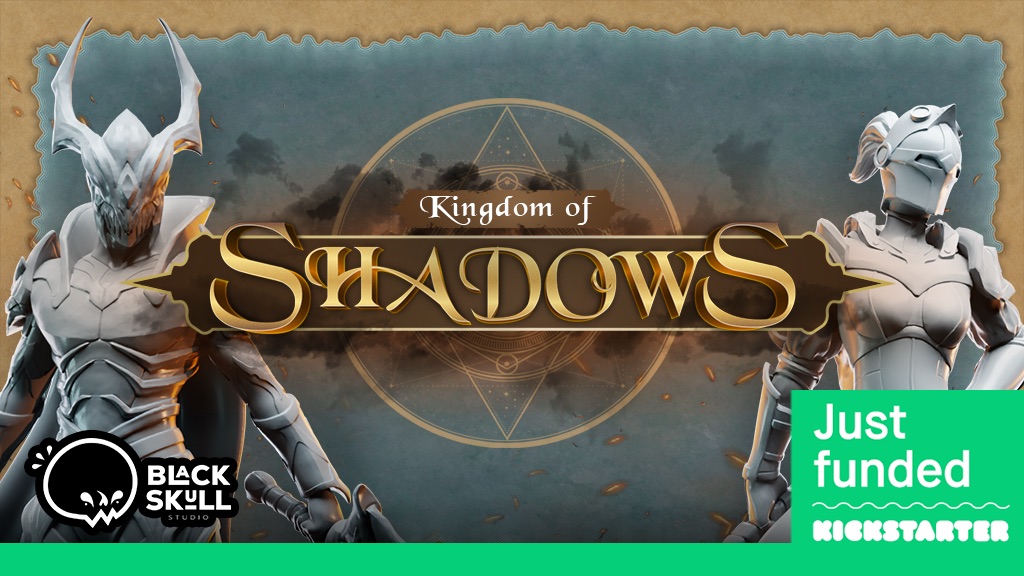 In a world protected by the light, where harmony and the resources for peace existed, humans fought for years amongst themselves, killing each other in bloody battles. Distracted by their own greed, they didn't realize that the demon king destroyed the barrier that separated them, focused on their mission to eradicate humanity.
Welcome to the first campaign of  Black Skull Studio! We are so excited to show you everything that our kingdom includes, from our brave knights to the darkest creatures. Our characters are available in two different positions and at a size of 50mm, which are presented in two ways:
Model 1 file .STL with supports, ready to download and print
Model 2 file .STL without supports
Pledges start at $50 for the whole set.
 
Horns up for every hesher who ever tossed dice, beheaded the evil warlock-king and looted all his sweet magic crap – this is the zine for you! No rambling charts or useless page-filler to suck up space – just our usual grindhouse-style content infused with some denim and leather love for the 70s-80s metal scene.
The magical items in this zine have been designed to bring something a little weird and altogether new to your campaign, while still giving a knowing nod to the games of yore that we all love and remember so fondly. What will your players do when confronted with the Mummified Hand of Gilly Yonder? Dare they slip on the Graveshroud of Nanthos the Black? What the hell is a Corpsehatch Seed? Dare they summon the dread powers of the Moaning Head of St Barach?
Pledges start at $10 for a PDF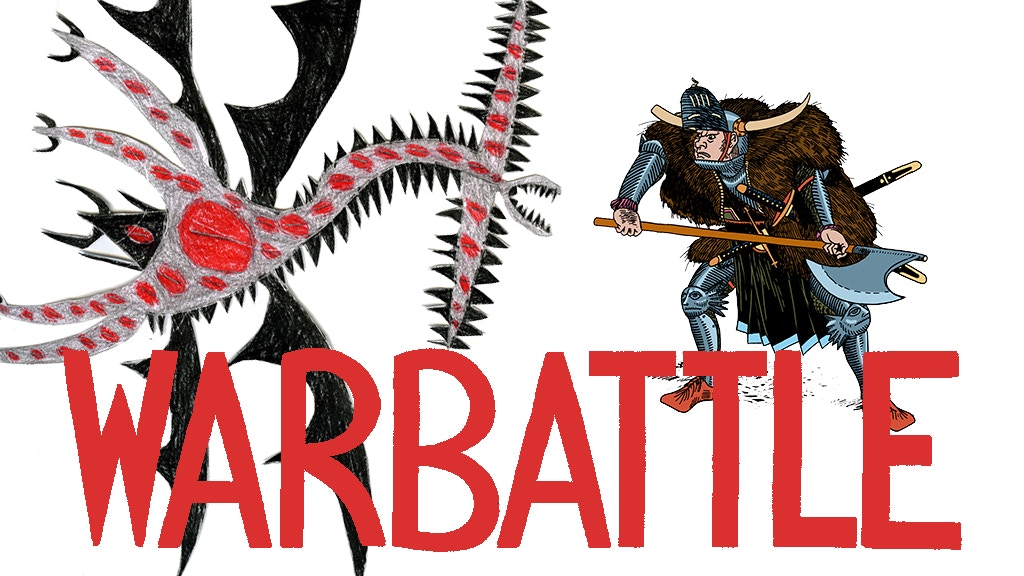 Once upon a time, in a land not far away, we entered coronavirus lockdown, and wanted to figure out how to still play games. Just a mere month and a half before, my brother taught my nine-year-old son a simplified version of a tabletop fantasy battle game during a family visit, and Oscar was hooked. But the lockdown meant no more family visits. No more monsters battling it out. So we took to Zoom, and developed a tabletop game designed to be played remotely. Warbattle was born!
Subscribe to our newsletter!
Get Tabletop, RPG & Pop Culture news delivered directly to your inbox.
Every Sunday morning for months we played the game, revising the ideas, adjusting the demons, adapting the army and developing the rules until we had a game we loved. Oscar drew the demons, Andrew drew the Wizard and her army, and Lee designed the board and the habitats. Now we want to share it with you so you can safely play and battle with friends and family near and far. 
Pledges start at $5 for a PDF.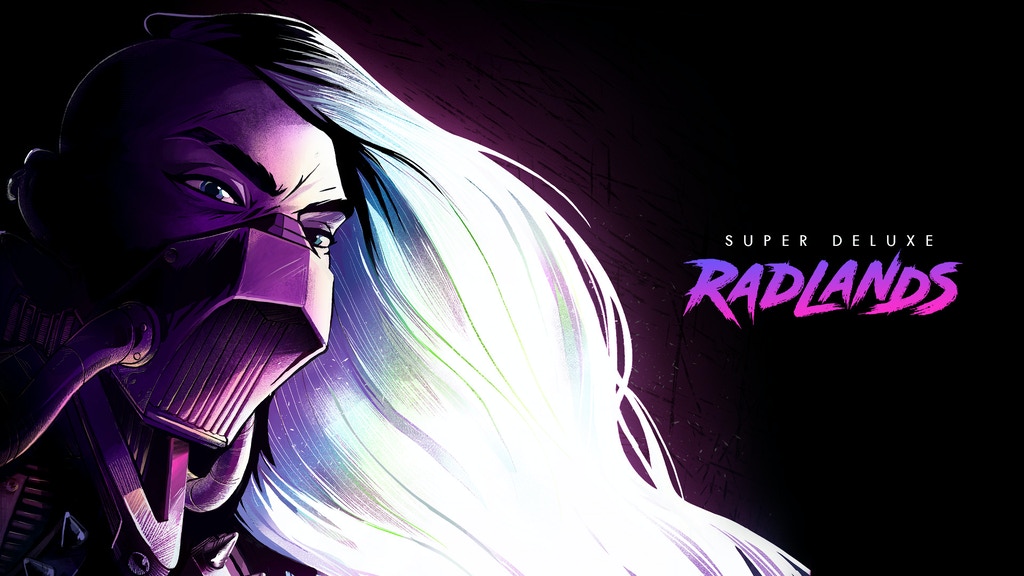 Radlands is a competitive, dueling card game about identifying fiercely powerful card synergies designed by Daniel Piechnick, a former Magic: The Gathering external developer. Act as the leader of your post-apocalyptic group of survivors in a tooth-and-nail fight to protect your three camps from a vicious rival tribe. If all of them are destroyed, you lose the game.
(This week's header image is from this game.)
Pledges start at $40 for the deluxe edition.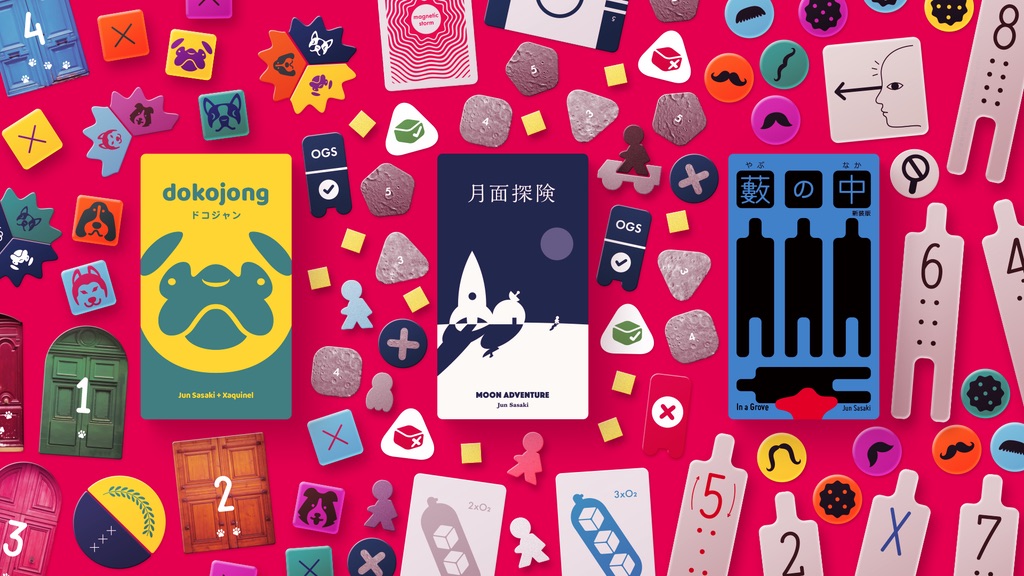 Oink Games was launched by representative Hayashi Sasaki in 2010, and has released more than 30 board games so far. A board game brand from Japan that features simple and profound rules and a beautiful design packed in a small package.
In Moon Adventure, a.k.a. 月面探険, players work together as a team on a desperate mission to recover supplies on the moon. Will the crew be able to survive the magnetic storms and limited oxygen supply?
In Dokojong, a.k.a. ドコジャン, players try to guess where each other's dog is hidden among five tiles. You want to avoid revealing your dog's whereabouts, but if you overact to avoid guesses, your dog may be exposed.
In a Grove, a.k.a. 藪の中, is a game of bluffing and deduction, and the player who makes too many false accusations loses the game.
Pledges start at $62 for all three games.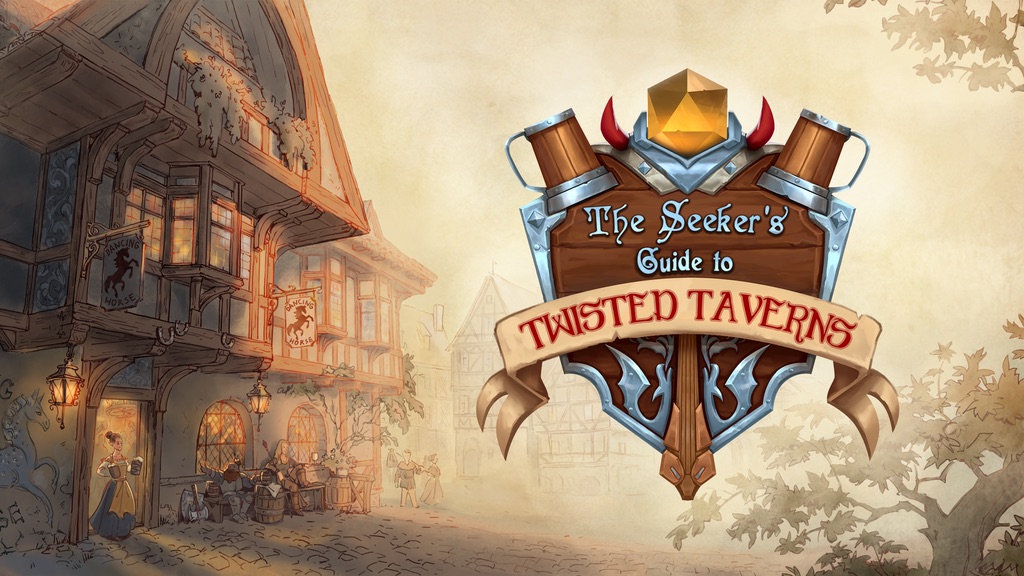 The Seeker's Guide to Twisted Taverns is a wondrous collection of taverns and inns, all with varying scales of fantasy. This addition is primarily designed for 5th edition Dungeons and Dragons, but also functions as a huge collection of inspiring rooms, characters and more! 
Each of these taverns can be enjoyed by any adventurer, and can be scattered across any setting! Ranging from the grim and seedy dealings in the Bloated Bounty to the world shaping Wildaback Tavern, the diversity of each tavern and inn's culture is a spectacle of its own. These taverns come populated with a slew of characters, some of which can be found at any location. In addition, these buildings house a wide array of monstrous foes, magic items of varying power, and new mechanics!
Pledges start at $25 for a PDF.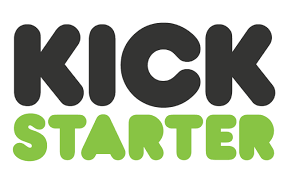 ~Which Of These Campaigns Caught Your Attention?