'Raya & the Last Dragon' – Unexpected Foes & Friends in New Trailer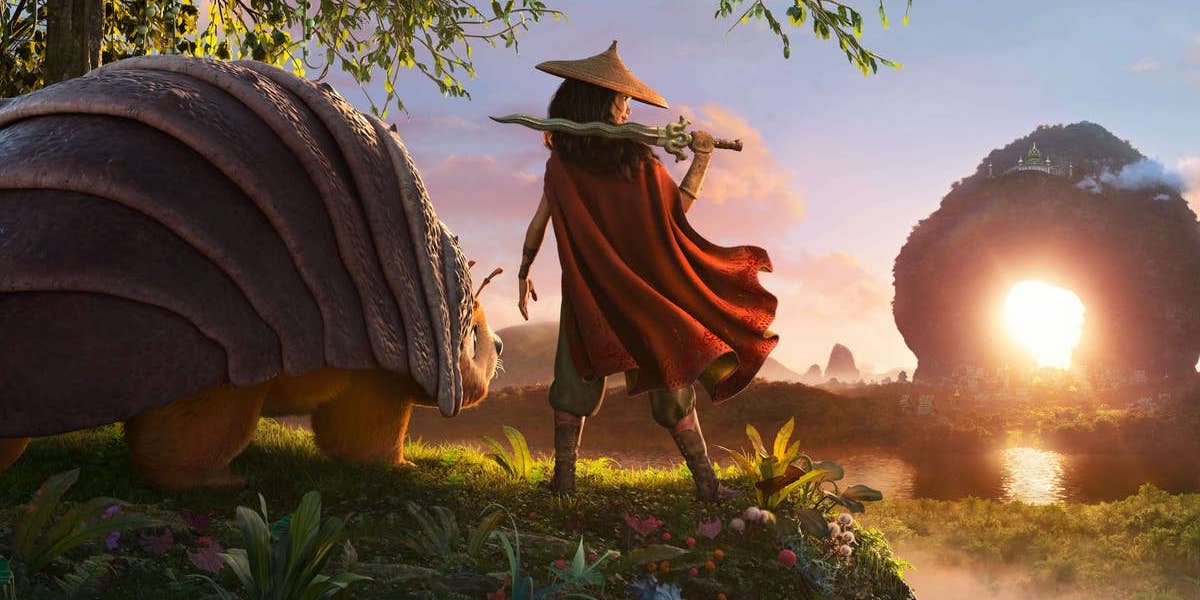 The latest trailer of Disney's new animated movie previews a tale about the importance of unity that's wrapped in adventure and plenty of humor.
Long ago, in the fantasy world of Kumandra, humans, and dragons lived together in harmony. But when an evil force threatened the land, the dragons sacrificed themselves to save humanity. Now, 500 years later, that same evil has returned, and it's up to a lone warrior, Raya, to track down the legendary last dragon to restore the fractured land and its divided people. However, along her journey, she'll learn that it'll take more than a dragon to save the world—it's going to take trust and teamwork as well.
This is the first time Disney has made a southeast Asian focused animation feature. Like
Moana
, it's a bit of a mash of cultures and traditions – which has garnered some valid criticism along with excitement. It takes inspiration from the Philippines, Thailand, Vietnam, Cambodia, Laos, Malaysia, and Myanmar. Raya seems to be trained in Arnis – the Philippines' national martial art and sport – and there are clothing and weapon choices in both trailers that are from Thai, Laos, and Malay traditions.
The latest trailer gives our first look at the team that forms around Raya and her quest…
It's been announced that Raya and the Last Dragon will be the second Premier Access release on Disney+ (it's how Mulan was released). It's up to you to decide if Disney's premium streaming price is worth it – it is much cheaper than what taking a family of 4 to the theater would cost. I am looking forward to going on this journey with Raya, but I'll be waiting until it gets a release included in my subscription.
The movie stars the voices of Kelly Marie Tran as Raya and Awkwafina as the last dragon Sisu. It's directed by Don Hall (Big Hero 6, Moana) and Carlos López Estrada, and co-directed by Paul Briggs and John Ripa with a script by Adele Lim (Crazy Rich Asians) and Qui Nguyen.
Raya and the Last Dragon will be in theaters and available on Disney+ Premier Access on March 5th.