Warhammer 40K: Kill Team – New Rules For Indomitus Hero Units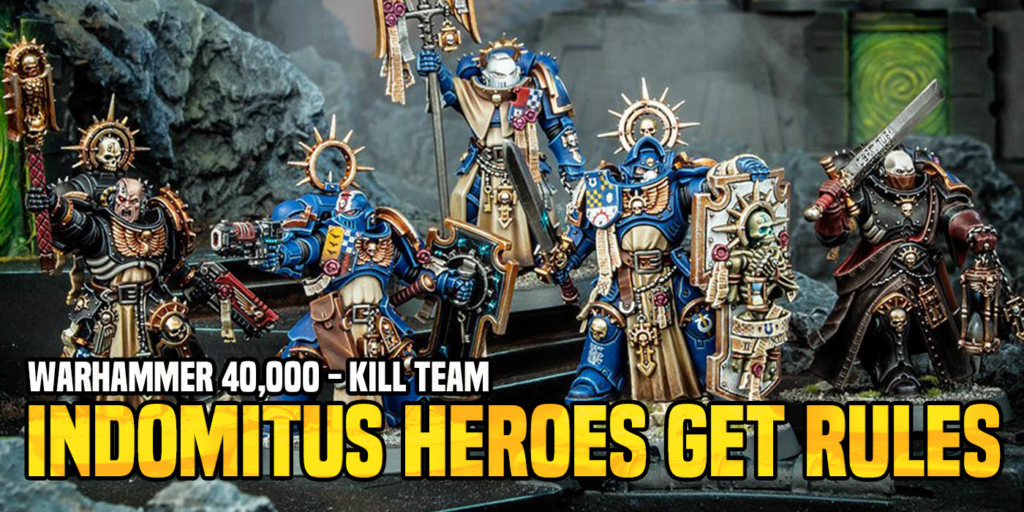 The new Kill Team: Pariah Nexus boxed set is bringing some new rules for both the Space Marines and Necron 'Veteran' heroes from the Indomitus Crusade.
We've seen previews for many of the new units coming to Kill Team courtesy of the Pariah Nexus – many of them are from the big Indomitus boxed set. Today we're getting a look at a few more of those heroes and Veterans of the Indomitus Crusade. Let's dive in!
The Space Marines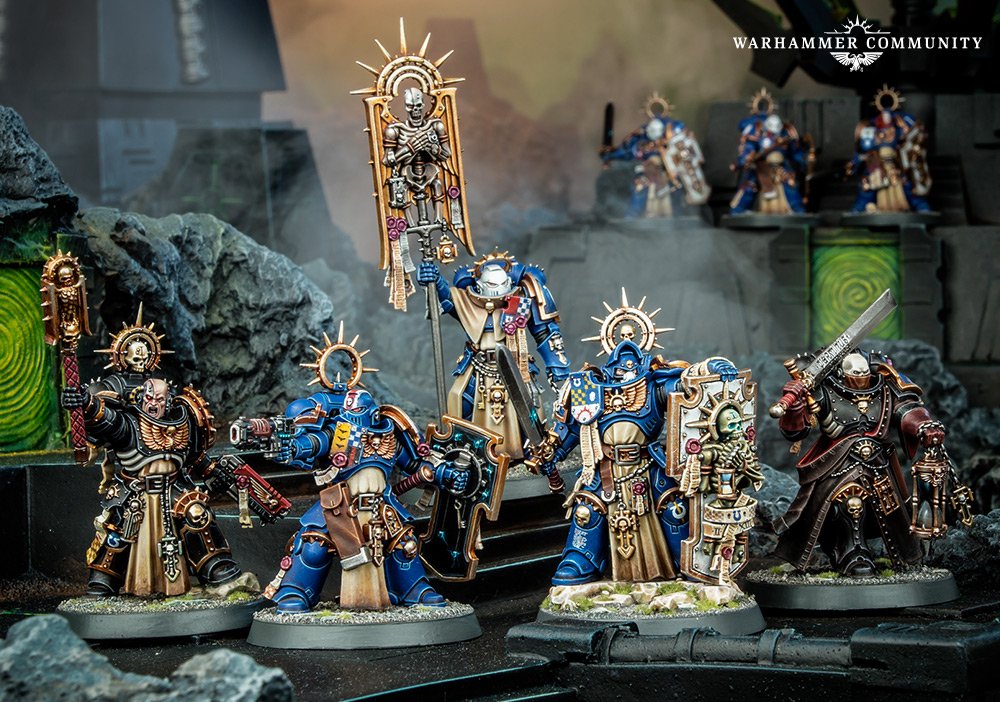 The Judiciar
The Judge/Executioner of the Space Marines from Indomitus is getting rules for Kill Team. His trademark Tempormortis ability is coming to a tabletop near you to slow an enemy fighter down: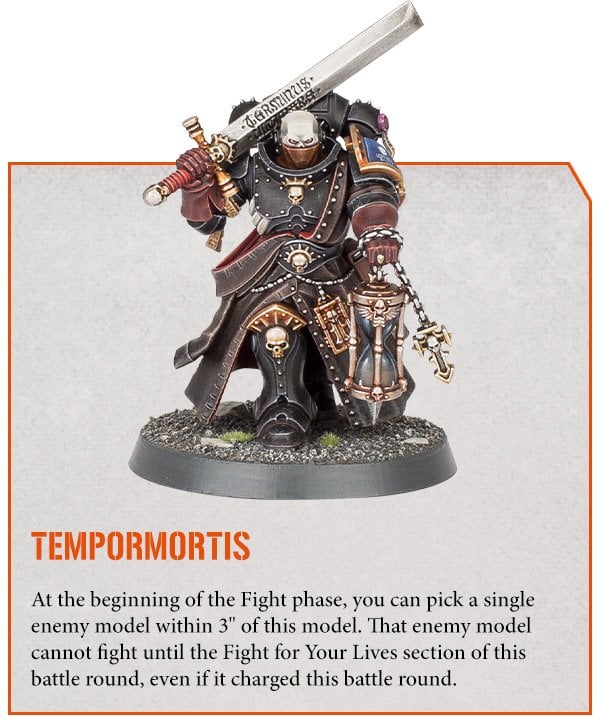 And yeah – he's going to be swinging before his target with that mighty Executioner Relic Blade, too!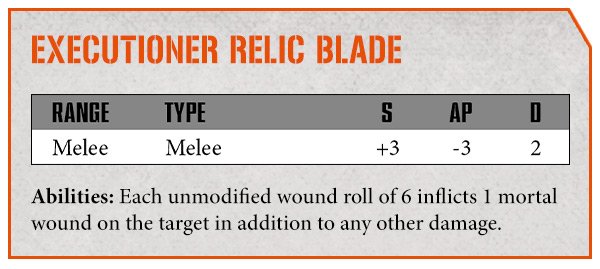 The Chaplain
"Even the Emperor's finest need a bit of spiritual guidance every now and then, and Chaplains have always been on hand to offer calm, measured advice – usually long after their bellowing fits of rage. Their Spiritual Leader Aura Tactic extends their Leadership to surrounding battle-brothers, allowing them to become a vital rock around which the rest of the kill team assembles."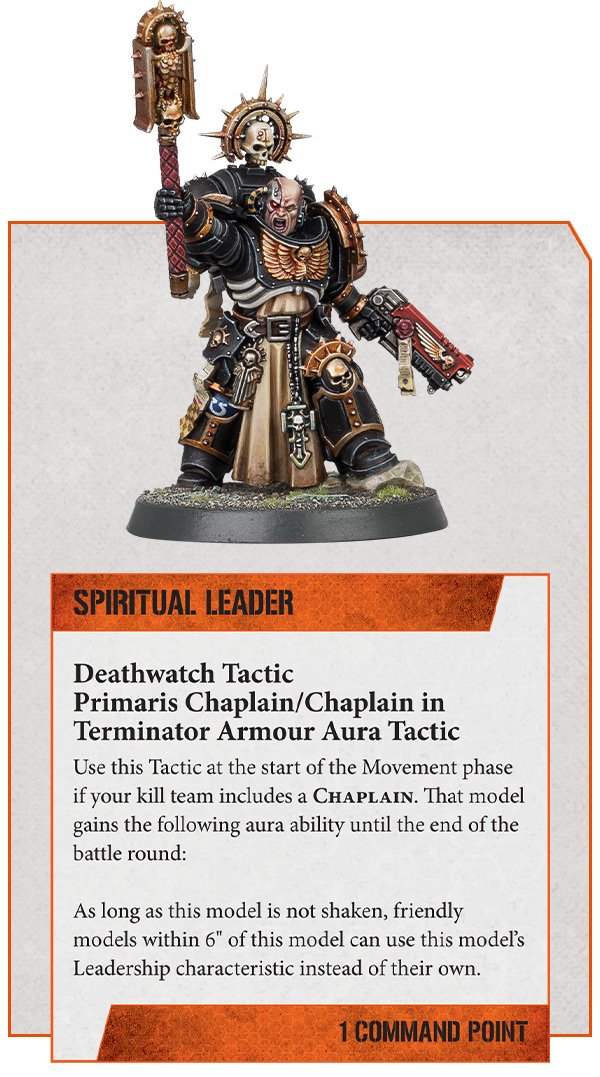 Subscribe to our newsletter!
Get Tabletop, RPG & Pop Culture news delivered directly to your inbox.
It's not just these two Heroes – you can bet that all the other units from Indomitus that previously didn't have rules for Kill Team are going to get to play in the Skirmish game. But it's not just Space Marines getting new heroes…
The Necrons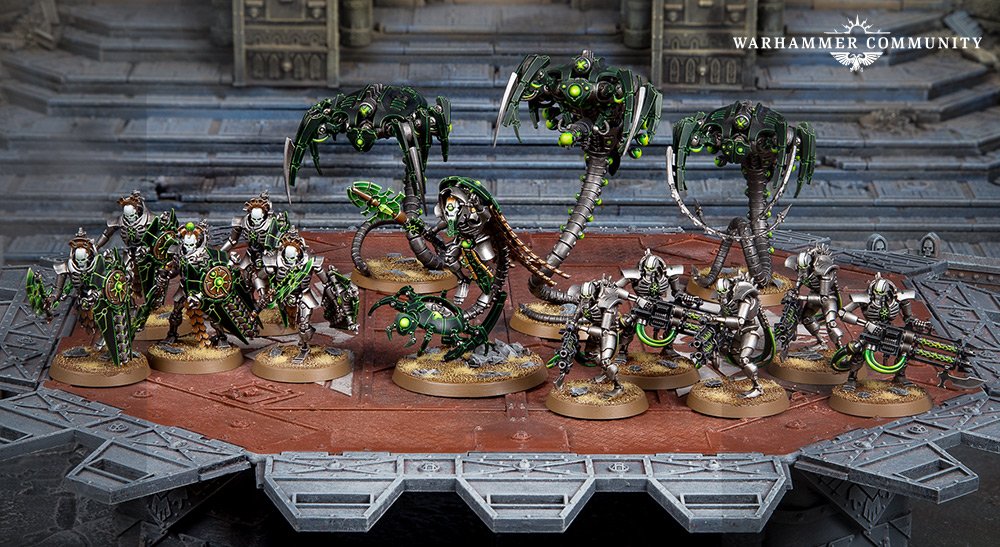 Royal Warden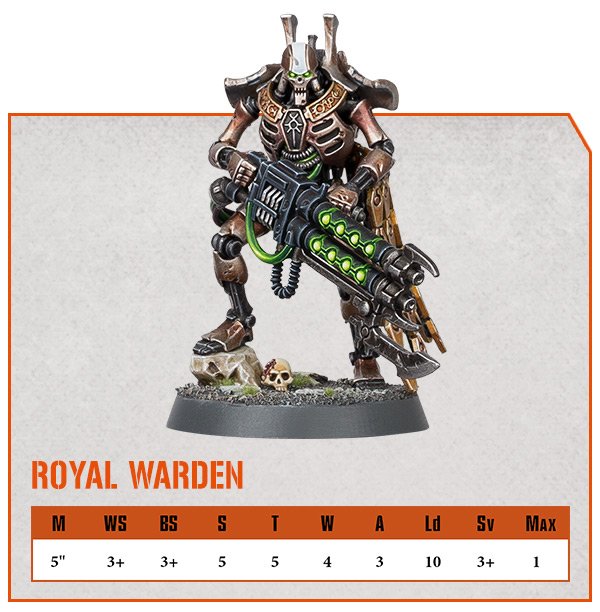 Clocking in at a lean 46 points, the Royal Warden is going to be a great option for Necrons out there. Packing a solid statline with a deadly firearm, he make for a great leader option for a Necron Kill Team. On top of that, he's also got access to some special tactics as well: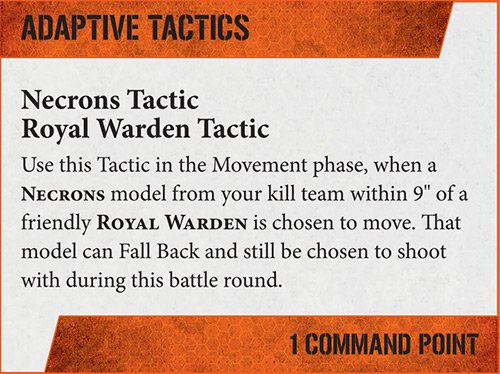 Get a model out of combat AND allow them to still shoot in the same turn. This could be very handy for when a Judiciar or Chaplain gets a little too close.
The Necrons are also getting some other great rules besides datasheets for more characters. One of the key things that make the Necrons unique are their different Dynastic Codes. Those are making an appearance in Kill Team now.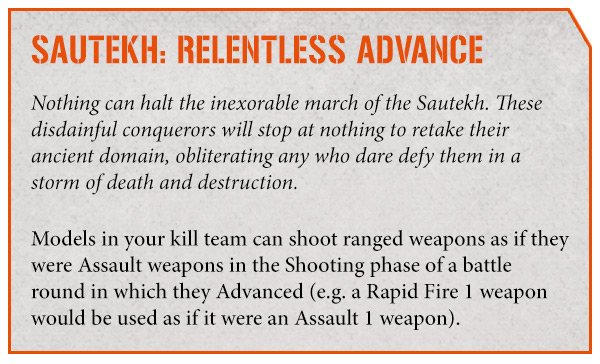 That's right – the Necrons are going to have even more Dynastic Tricks to pull on their enemies. Get ready for some shenanigans millions of years in the making! We're looking forward to see what else the Necrons and Space Marines are getting in the new Pariah Nexus set. It's shaping up to be a real game changer for both of these factions.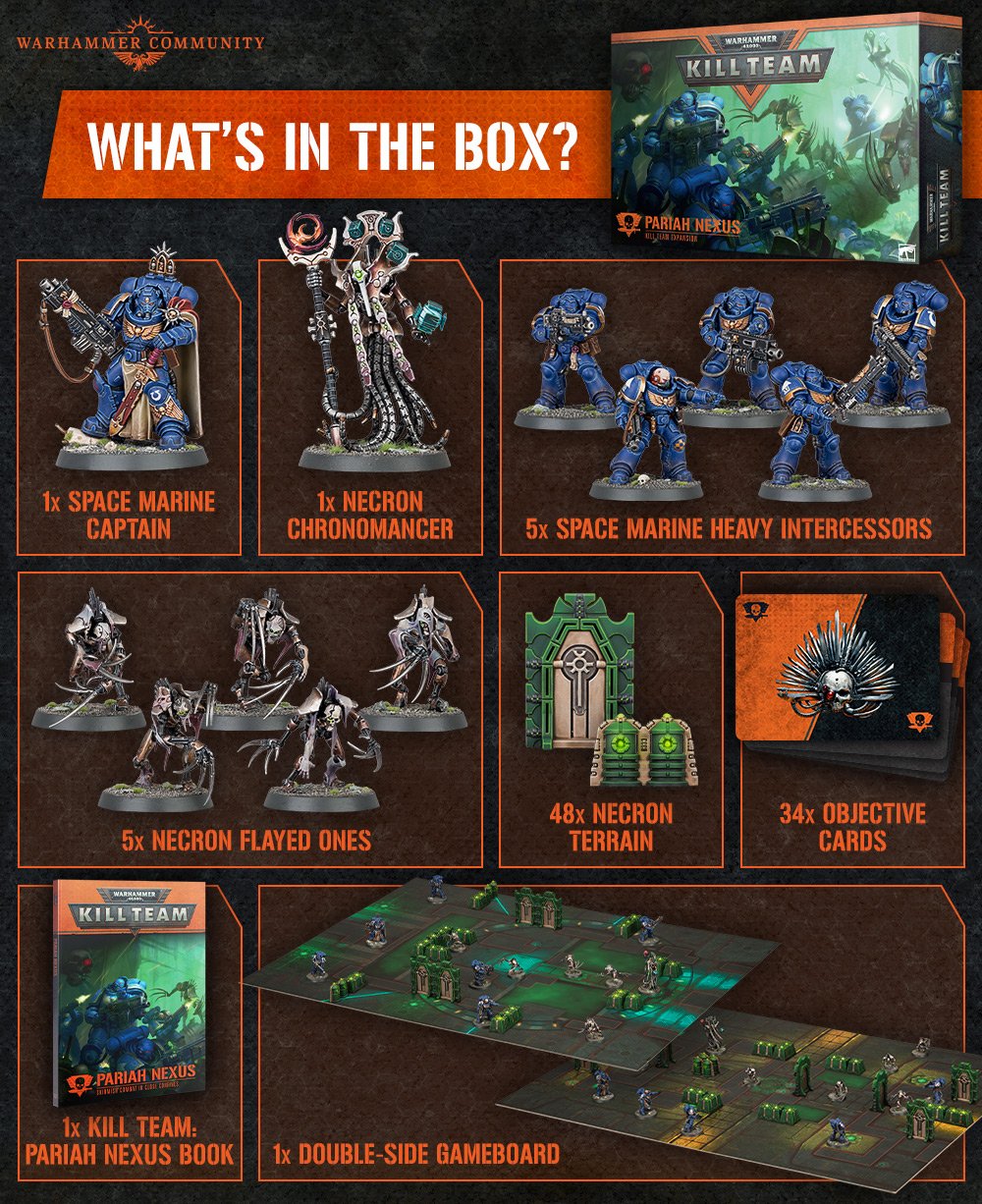 Get ready for more exciting Kill Team action with the release of the Pariah Nexus boxed set!
Latest News From BoLS: